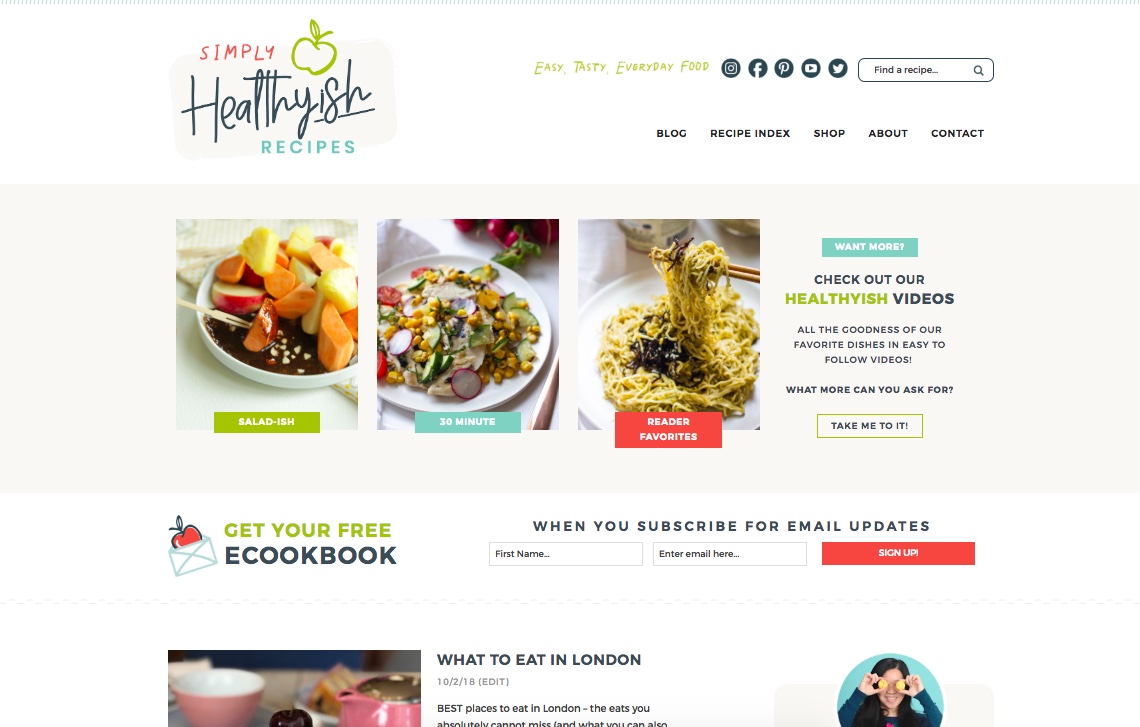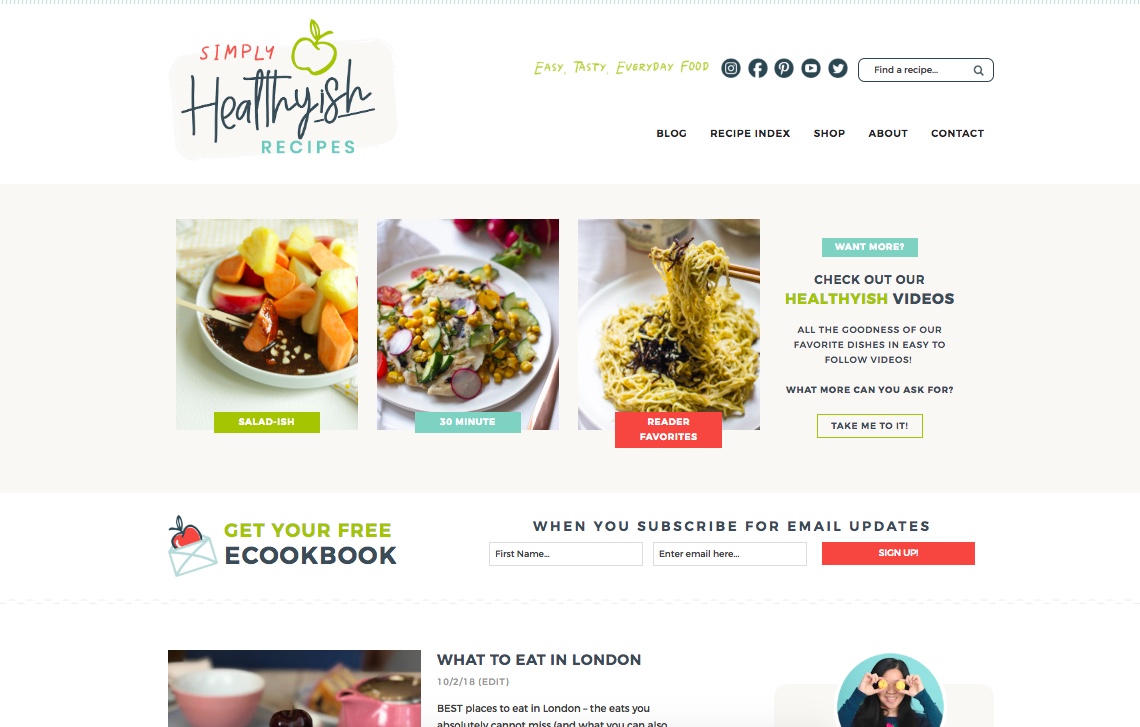 Good news, bad news. Or should I say: good news, good news!
Good news: I'm decided to give my website a facelift – as you can see here! I thought that now was a good time for me to do a makeover. The goal of this upgrade isn't to mess with what works, but to freshen things up so your experience of this site is the best it can be.
It means so much to me that you visit my blog, trust my recipes, and take the time to interact with me both on my social media platforms. I'm continuously and forever grateful for your dedication and support. Because of you, I can call this my career. Thank you so much for being part of this uplifting community!
For the full experience, check the site out on a computer. But you can certainly notice the difference on mobile and tablet too! I'm filled with butterflies as this project sits in front of you for the first time. It's been very intense getting it up and running – I've poured my heart and soul into this redesign and am thrilled to share all the new features with you.
I took as many of your suggestions on board as I could and worked closely with an incredibly talented design and development team that helped me build the website. The Simply Healthyish Recipes you see today is still a work in progress. As my development team and I work to continuously add more features to this design, please let me know if you notice anything super weird or wonky!
TAKE A TOUR!
The goals of this website makeover were to
make finding recipes easier for you

and

to present my content in a new and streamlined way

.


Here are some major changes you'll notice:
Reader's favorites:

I've decided that this would be a good time for me to go through all of my popular recipes and have them categorized in its own section.

Key Recipes:

I'm updating this section so you can follow the recipes more simply. This is still a work in progress and some of them are not properly categorized yet, but we're getting there, and also updating all the photos in the archive.

Video section:

A dedicated

video section

is still on the way and I plan on adding more videos as well as the recipe links.

Weekly Meal Plan:

You can find recipes for your weekly dinner in this new section.
I hope you enjoy browsing around the many other updates too!
EVEN BETTER NEWS!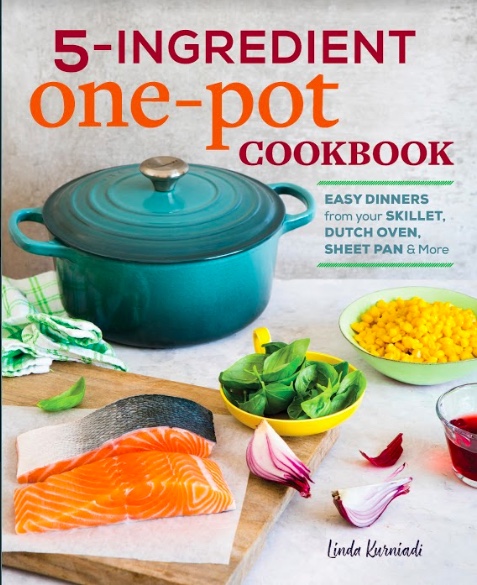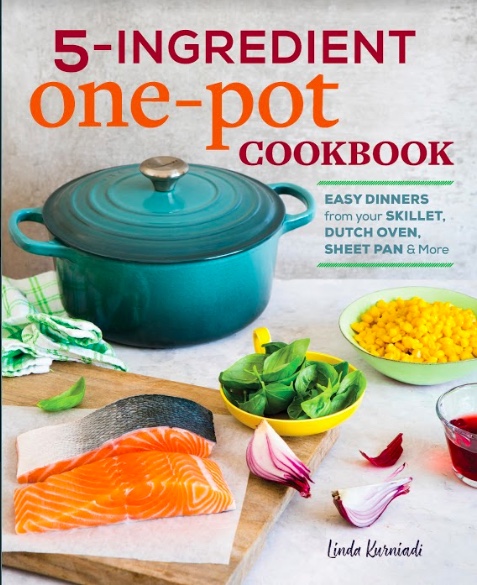 I'm writing a cookbook! Writing a cookbook is truly becoming a rite of passage for a food blogger, so you can imagine how excited I was when a publisher reached out to me a few months ago.
After months of recipe testing, manuscript writing, editing, and everything else that goes into writing a cookbook (and let me tell ya – there is a lot!), I'm so glad to announce that my cookbook – 5-ingredient One Pot Cookbook – will be published in November and you can start pre-order today! The book has 120 recipes that allow you to make easy, delicious meals with just fresh 5 ingredients, excluding pantry staple. My goal with this book is to show you how easy it is to make a yummy dinner without spending hours in the kitchen.
Most importantly, my biggest focus is to use fresh ingredients as much as possible, keeping processed ingredients to a minimum. While it may sound difficult to make homemade food that is healthy and tasty, you will soon see that you can create beautiful meals in the same amount of time it takes to order takeout. You will also save money cooking at home. One-pot cooking is an easy, stress-free way to prepare scrumptious, nutritious dinners.
In other words: dinner is on me!


And if you haven't already done so, be sure to sign up for The Simply Healthyish Recipes newsletter. That way you'll be the first to receive recipes, special offers, and lots more about the book! Including giveaways!
On that note, I am signing off. I've got a long list of emails I need to catch up on. Catch you guys later on Instagram stories!