This flavorful Freezer-friendly Spicy Pork Burrito cooked all day long leaving it tender, juicy, and full of flavor. Perfect for freezer friendly pork burritos.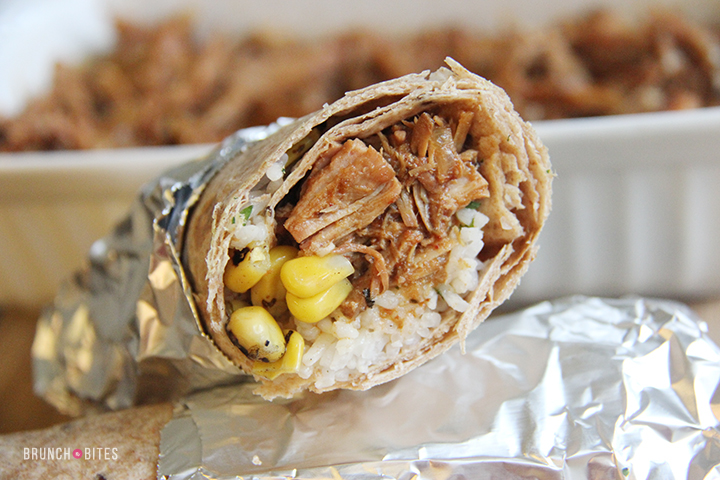 There's something that I like and dislike when it comes to Fall. The weather has been weird these days and feels like Summer during the day, but it's become cooler at night. And last week, our home was invaded with ants. Ugh, I really detest ants. Last Saturday morning, I spotted them crawled in – not just one or two, but hundreds or maybe thousands – all marching joyfully in a long line. It was so freaking disgusting. And as soon as I spotted them, I ran to the nearest Lowe's to grab some ant baits and bug spray. At least, the ants have gone for now.
T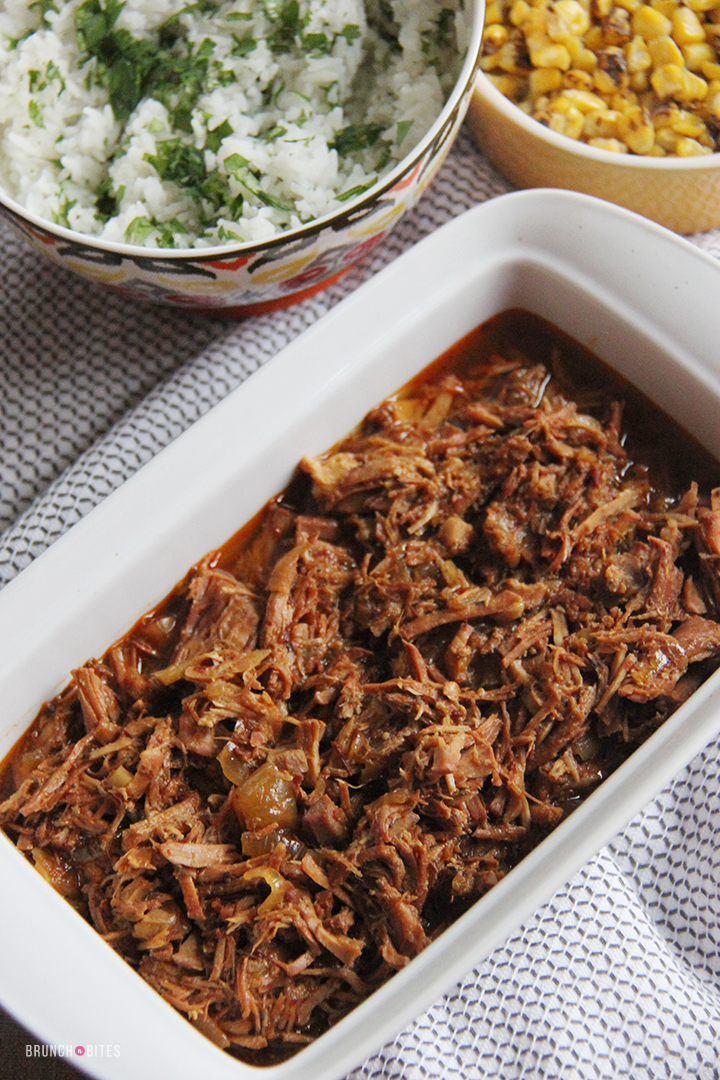 The source of the infestation is our large backyard. Ever since we moved into this new house, the ant problems always came up when Fall season is approaching. On the positive note, we're not the only home that has been infested by ants; the same thing happened to our left and right neighbors. Anyway, after 4 days of massive cleaning from one cabinet to another, from first floor to third, our home is finally ants-free (knock on wood).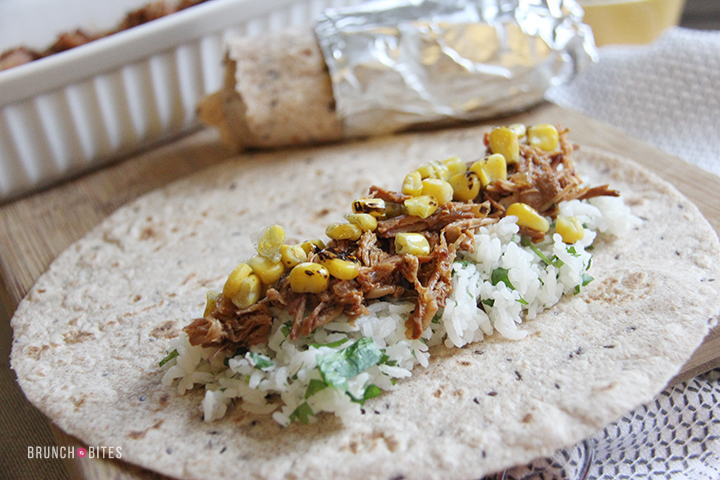 On a flip side, Fall means slow-cooking time! This Freezer-friendly Spicy Pork Burrito is so easy to make, especially when the busy season started. You can make this spicy pork ahead of time using your slow cooker, and come back four hours later to find a juicy spicy pork. It's very suitable to be serves over rice and eaten right away. In addition, this freezer-friendly spicy pork burrito can also be your lifesaver on a busy weekday when you just don't have the time to make newly cooked food.
Freezer-friendly Spicy Pork Burrito:
Print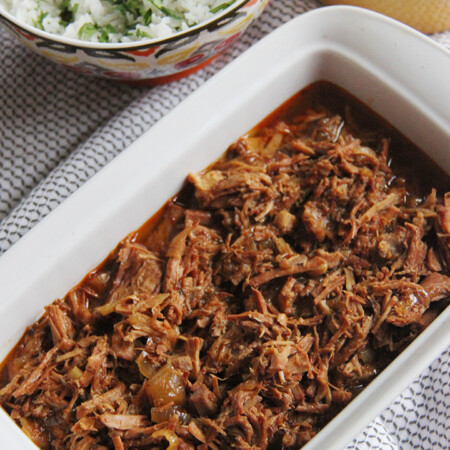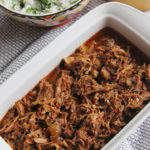 Freezer-friendly Spicy Pork Burrito
---
Description
This flavorful spicy pork is slow cooked all day long leaving it tender, juicy, and full of flavor. Perfect for freezer friendly pork burritos.
---
1.5

lb pork belly, discard all the fat

1/2 cup

water

4

cloves of garlic, roughly chopped

1

small onion, thinly sliced

1

tbs lightly-packed brown sugar

3

tbs sambal oelek

1

tbs sriracha

2 tsp

cumin powder

2 tsp

oregano

4

large (12-14 inch) tortillas
juice of

1

lime +

2

tbs for rice

1/4 cup

cilantro, chopped

2 cups

frozen corn kernels, thawed

2 cups

cooked cilantro lime rice
Salt, to taste
---
Instructions
To make spicy pork: add pork, water, garlic, onion, brown sugar, sambal oelek, sriracha, cumin powder, oregano, and salt in a slow cooker. Cook under low heat for 7-8 hours. Add lime juice when done.
To make cilantro lime rice: cook rice according to the packaging. When done, add cilantro and 2 tbs fresh lime juice. Toss lightly to combine.
To assemble the burritos: warm the tortillas on a plate covered with a damp paper towel in the microwave for about 40 seconds. Lay one tortilla on a flat work surface. Place 1/2 cup rice, 1/4 cup roasted corn, and 1/2 cup pork on the burrito. Fold the two sides over onto the top or the filling, then fold the bottom up and under the filling, and roll all the way up. Wrap burrito in a small sheet of aluminum foil to serve.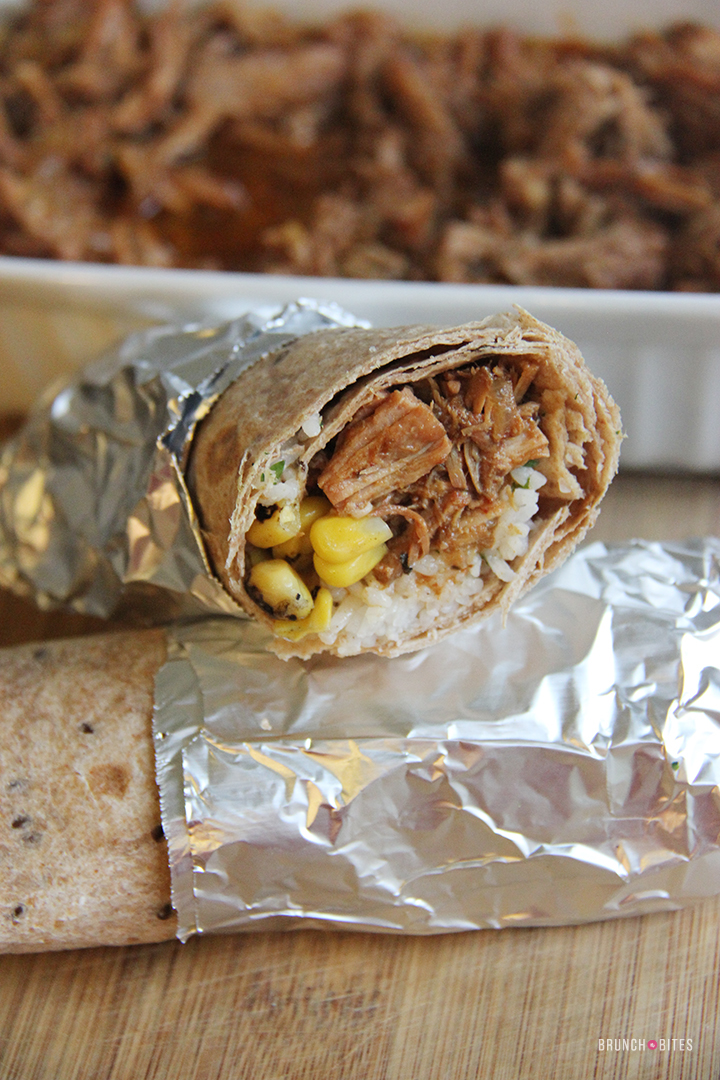 Check out these delicious porky recipes:
Posting day is always the first Wednesday of the month. If you are a blogger and you're interested in joining in the fun, visit us at our Facebook Foodie Extravaganza page. You can also visit our past party submissions on our Pinterest Foodie Extravaganza board .
Thanks for joining us this month and hope you come back to see what we're celebrating next month!
Save