Creamy Key Lime Tart in a Jar with Simple Mills vanilla cake as a base! A dreamy dessert and a delicious summer treat!
Guess how many of these I ate today?
Ding ding ding… Well, let's just keep it as a secret, but this Key Lime Tart is surely addictive.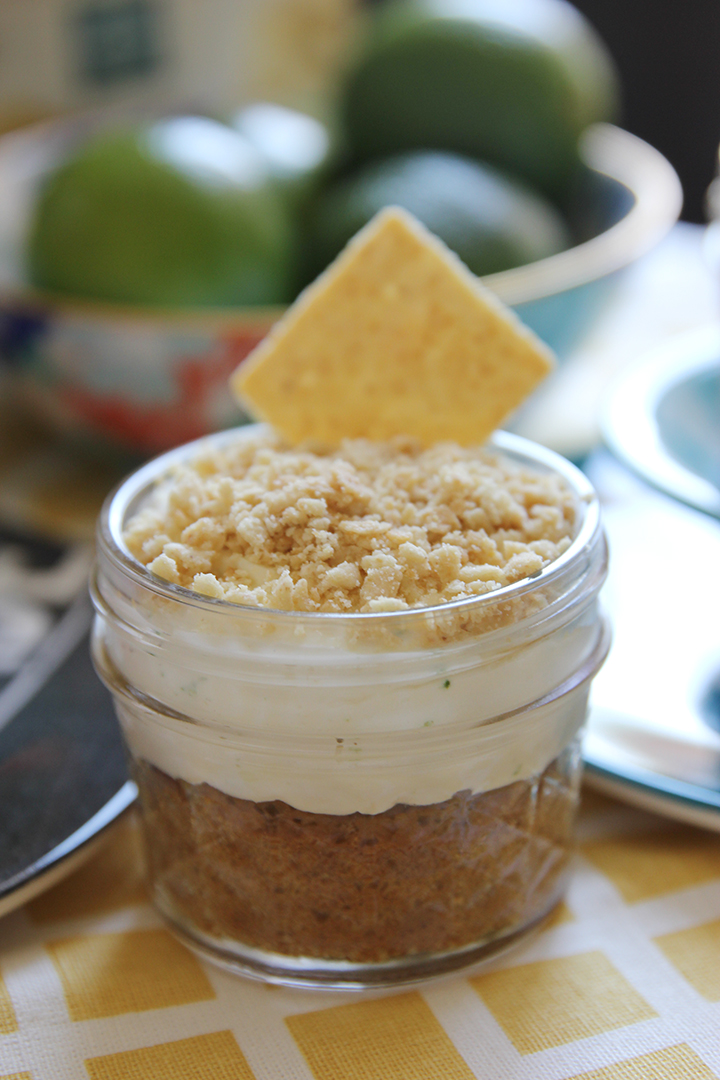 I am not a huge fan of anything citrusy. So lemons and limes are rarely on top of my list… but then I suddenly encountered this Key Lime Tart randomly… or shall I say, a happy accident.
We are in the process of decorating our home. Though we've been living in this home for quite a while, it seems there are still lots of details that need to be fixed and done. I am just glad the hubs does not mind getting his hands dirty around the house, from doing ceiling fan makeover to crown molding. And that's when I spotted him eating a box of Simple Mills crackers while doing some fixer upper. Have you tried them yet? Simple Mills is a naturally gluten free flour mix and crackers. They use prime ingredients in a box, which means you don't need to worry about the end result. Their products are free of grain, gluten, soy, corn, and peanuts; all are dairy free except for their Farmhouse Cheddar Crackers.
This Key Lime Tart is a combination of all his favorites. The base is Simple Mills gluten-free vanilla cake, which I bake straight in the jar. It is perfect for individual serving, or you can bring this to your next picnic. For the filling – I used ingredients that you can create and spot easily; and most importantly… it's a no-bake pie filling, so you can start working on the filling while waiting for your cake to cool down. And the top crumbs… those are actually Fine Ground Sea Salt Almond Flour Crackers. Check out Simple Mills and connect with them on Instagram, Facebook, Pinterest, and Twitter.

This tart really screams for summer and brings a summer filling to your taste buds. Click here for recipe.
Save