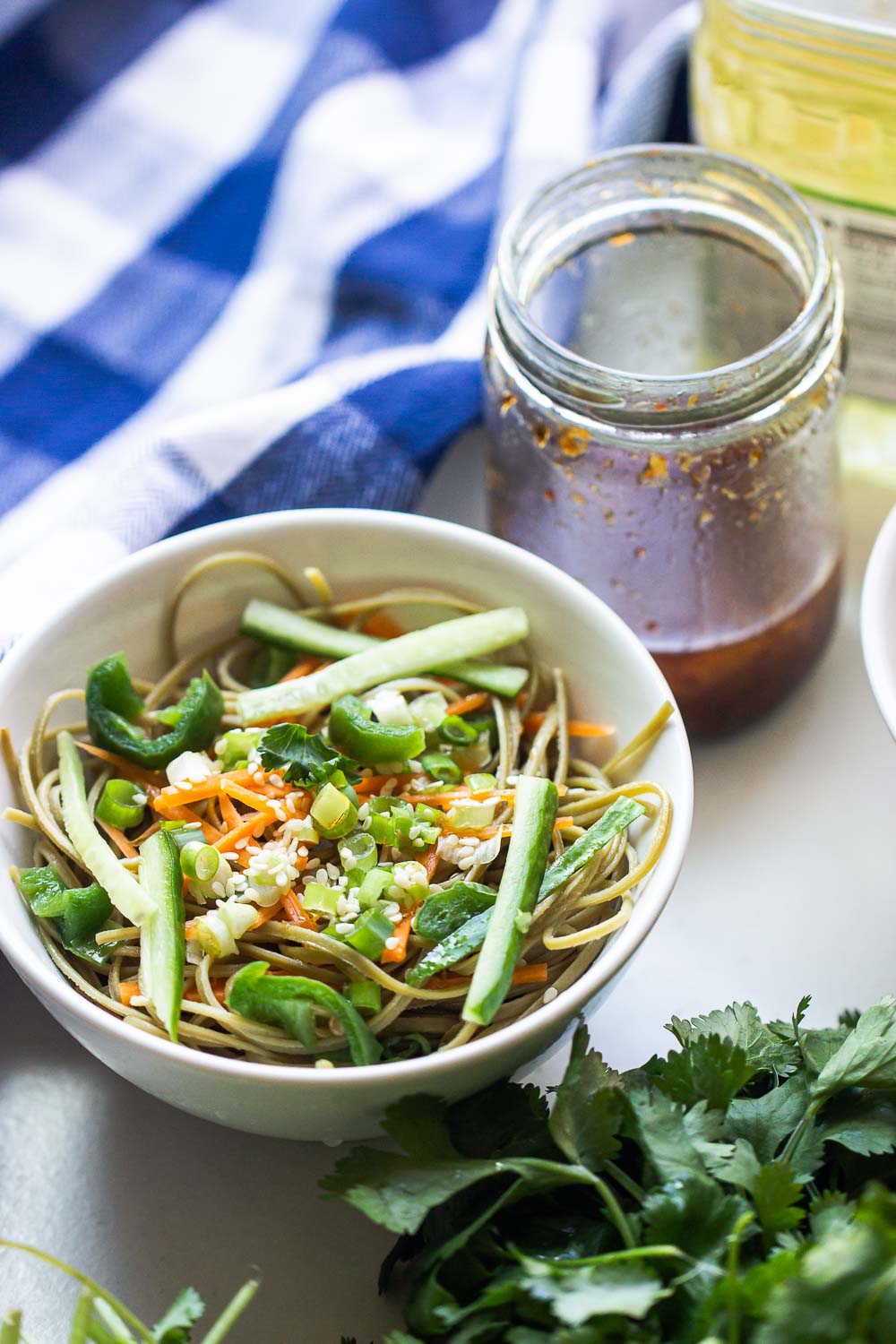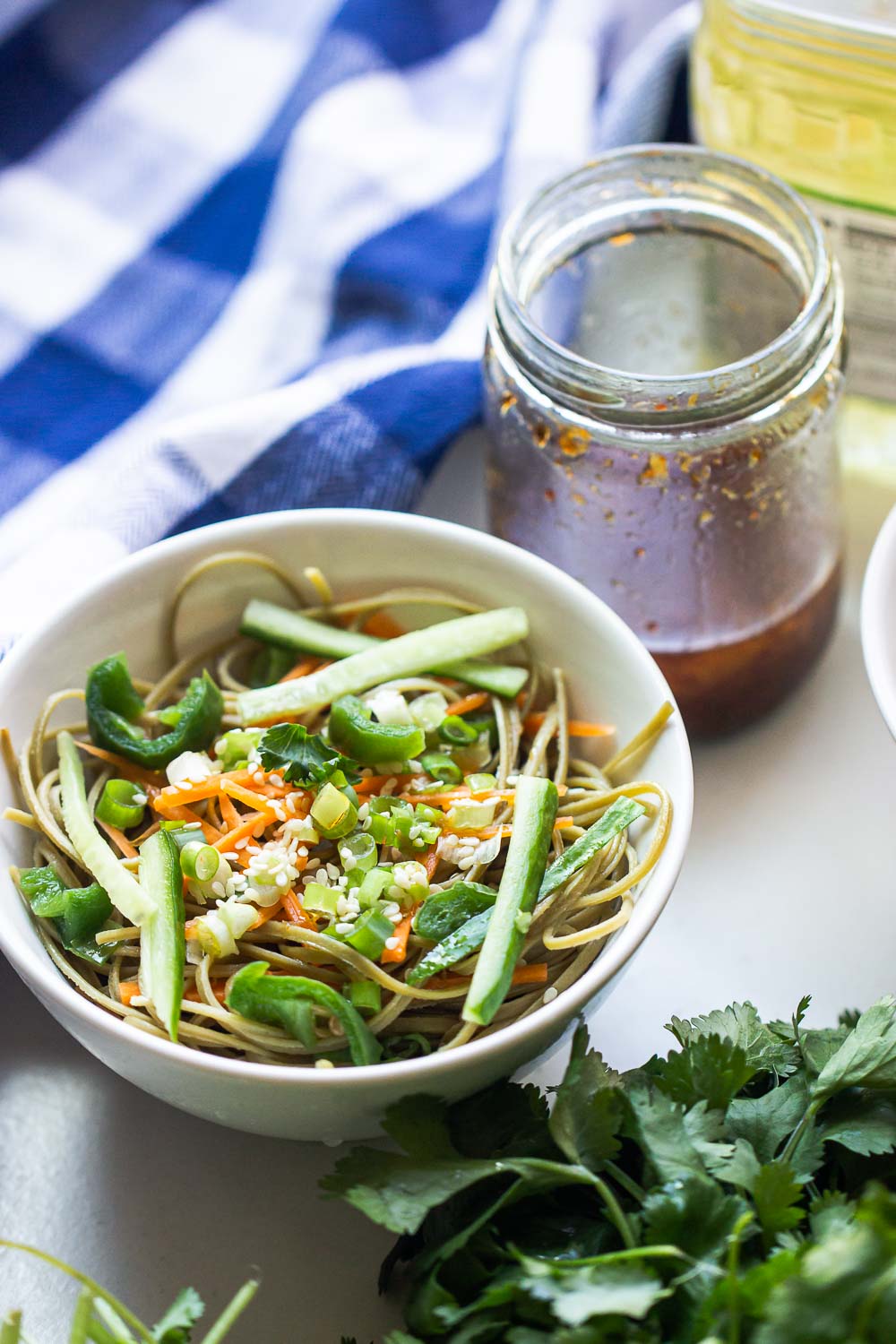 I was paid/compensated by The United Soybean Board through Kitchen PLAY.
Salad. Who doesn't love salad? Well, our family loves salad and you just can't go wrong with it. Fresh vegetables, extra protein, a little bit more of this and that, pour the dressing and voila. A meal is ready. Since we eat salad most of the time on weekdays, I often make a big batch of salad dressings and keep them in the fridge. And while learning about BYOSD (Build Your Own Salad Dressing) at home, I happened to learn how different oils work in salad dressing. So, I'm seriously excited about today's post. For the past few months, I've been reading about the benefits of oil. Olive oil. Vegetable oil. And this one… soybean oil (also, a vegetable oil.) And each time I learn a new fact, I just can't stop myself from saying, "Ohhh… hmmm… a-ha!" So, friends, welcome to Soybean Oil 101.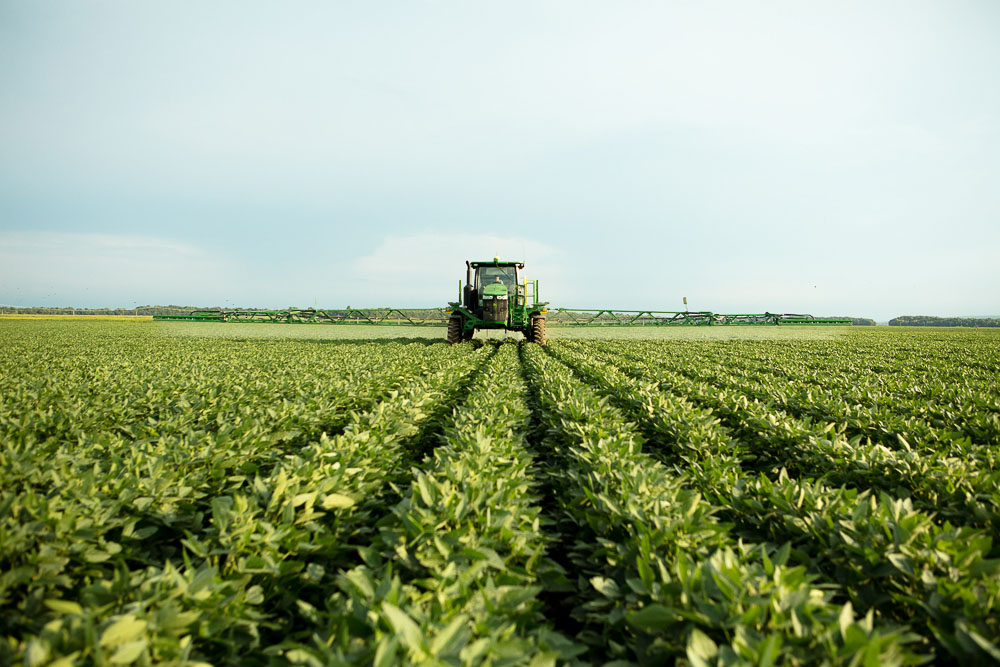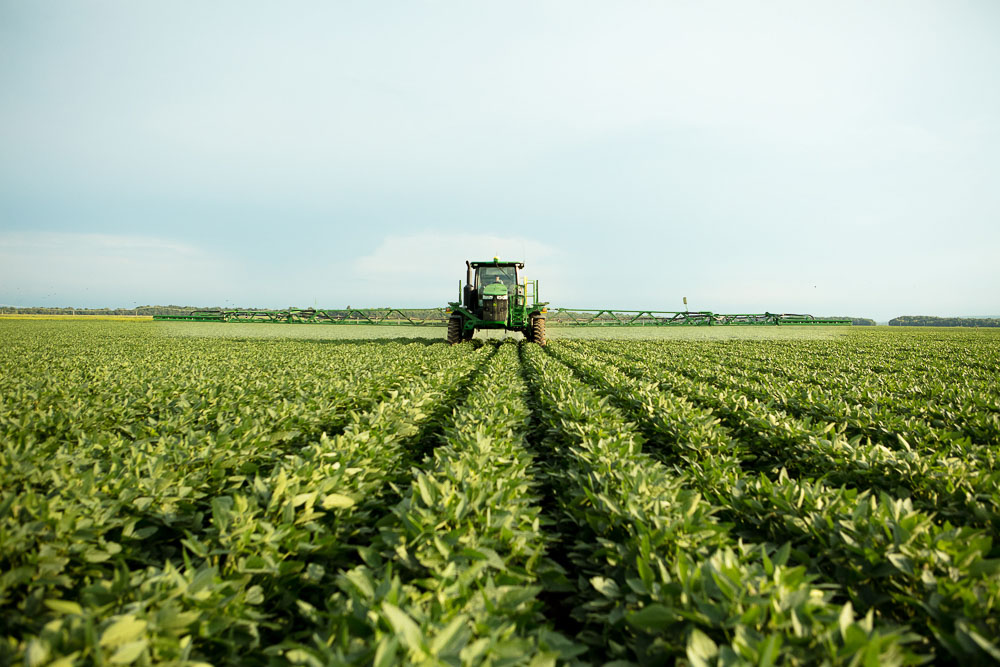 What is soybean oil?
We all consume oil in our daily intake – from salad dressing to baked goods; however, the result from one oil to another might be different. Soybean oil, a popular and versatile cooking oil that's been linked to health benefits, is a vegetable oil made from soybeans. It is one of the most consumed types of oils in the U.S. and is often found in restaurant meals and packaged food.
Some of you might have asked if soybean oil is bad for us. In fact, it is high in ALA omega-3s. Why is this good?
Well, it may reduce blood pressure and has a great impact on cardiovascular health overall. The ALA in soybean oil is actually the main source of the average American's omega-3s. And why do we want omega-3 fats? They are seen as a healthy fat, helping in the fight against heart disease and reducing inflammation.
Plus, soybean oil is one of the few sources of omega-3 fatty acids that do not come from fish. It has a favorable fatty acid composition, with only 2 grams of saturated fat and 0 grams of trans-fat in each serving of 1 tablespoon.
Another piece of good news is that soybean oil is completely gluten-free. The goddess of gluten-free is cheering with me now.
And like most of you, I do fry my food from time to time because there is nothing that can beat those crunchy, crispy bites. So, whether you're stir-frying or deep frying, soybean oil is a good choice.
Soybean oil is rich in heart-healthy fats. The FDA authorized a claim that supportive evidence has suggested that eating 20 grams of soybean oil each day may reduce your risk of developing coronary heart disease when replacing saturated fat.
Soybean oil is also rich in vitamin K, which may help prevent osteoporosis, and it is rich in vitamin E, which can help promote skin health.
NOTE: Did you know that 73% of people who know about a sustainable farming state that eating sustainably produced food is important to them? So, let's start supporting our local farmers and buy food that has been grown by U.S. farmers. Click this interactive map to learn about U.S. soybean farmers and soybean statistics about your state.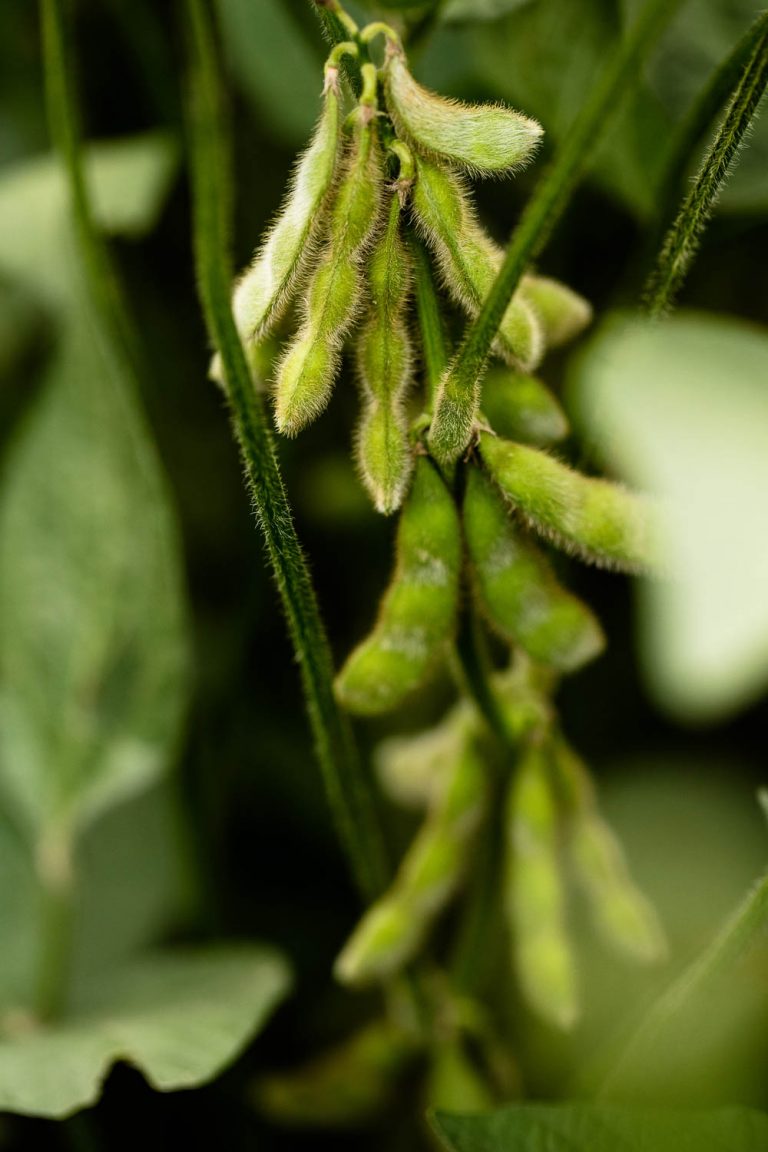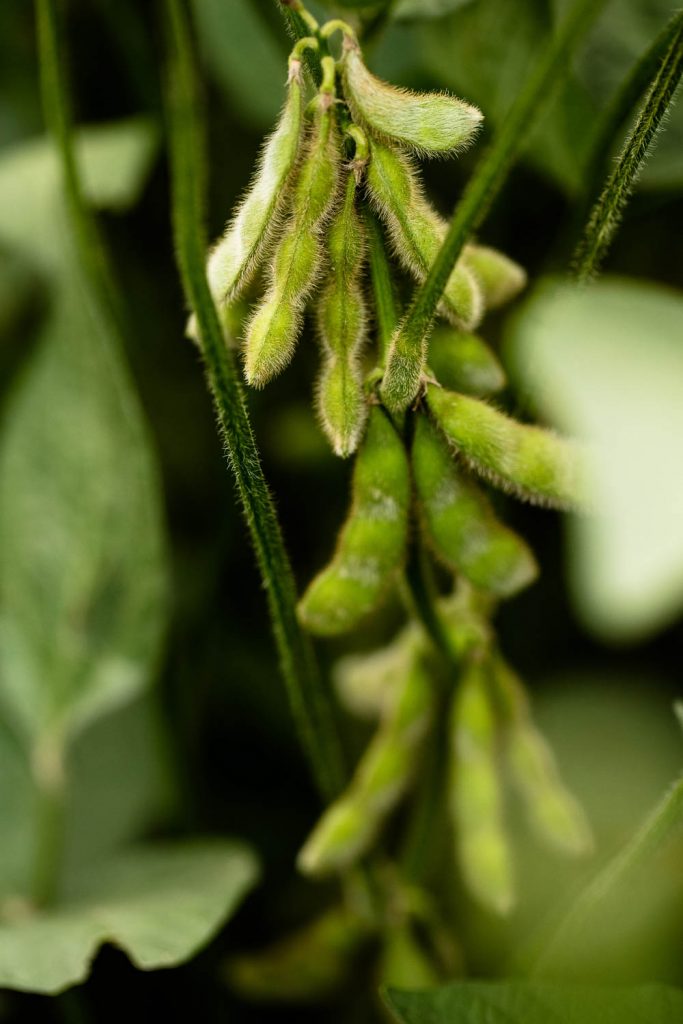 Using that soybean oil
Soybean oil has a mild, neutral taste that can be used easily to replace olive oil, canola oil, or other vegetable oils. This also means it works well with your favorite salad dressing because it really lets all the other flavors shine.
I hope you are excited to start cooking with soybean oil now. In case you're curious about how to use soybean oil in a recipe, I enjoy adding it to my Spicy Ramen Noodle Salad. It's comforting, refreshing, and easy to make. You can easily follow the recipe below. However, go check this link for more ideas like Spicy Sriracha Crab Cakes or 4-ingredients Crescent Doughnut Twists.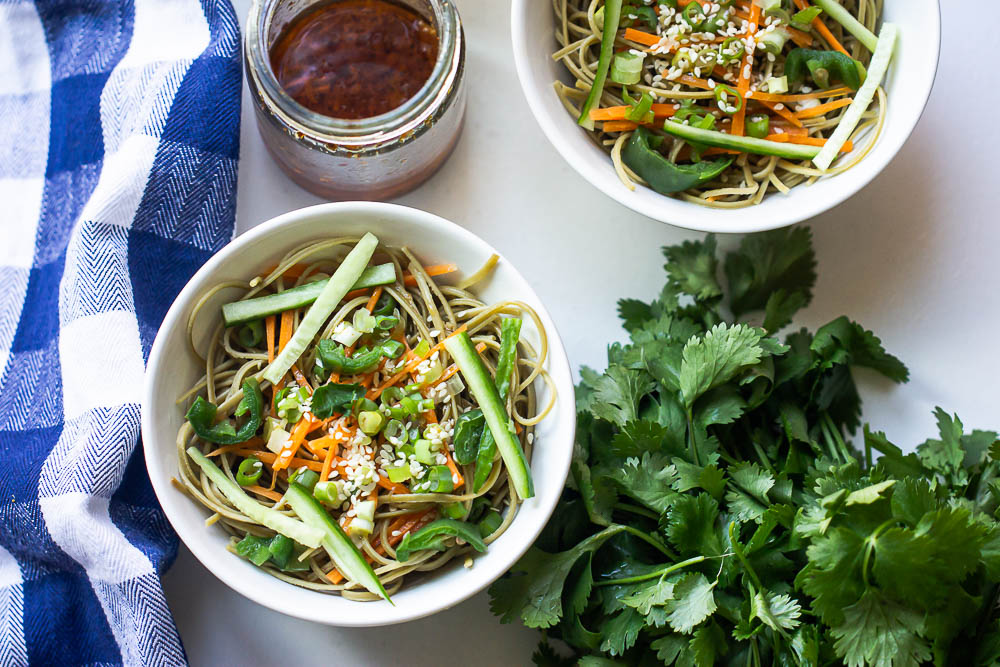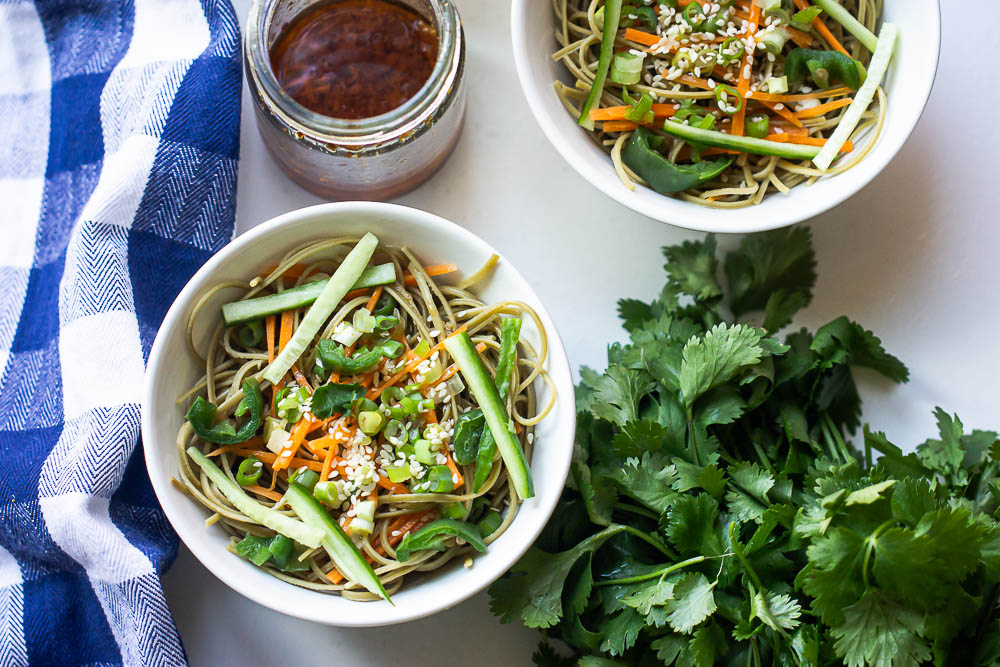 Print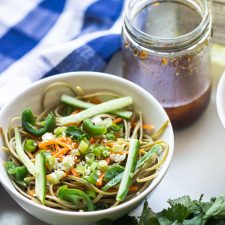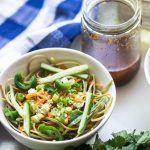 Spicy Ramen Noodle Salad
---
Description
When life gives you instant ramen, turn it into Spicy Ramen Noodle Salad. This 15-minute salad recipe uses very simple ingredients, including soybean oil. Soybean, you said? Yep, soybean oil. You'd be surprised how rich and delicious the end result is.
---
Scale
Ingredients
6 oz

. (

2

packages) ramen noodles

1/2 cup

coarsely chopped fresh cilantro leaves

1

large spring onion, sliced thinly on a diagonal

2

jalapeno pepper, seeded, veins removed and finely minced

2 cups

of mixed cabbage and carrots, shredded

1/2 cup

finely sliced red bell pepper

1/4 cup

toasted sesame seeds

1/4

–

1/2

cups roasted, crushed peanuts, for garnish
Dressings:
1/4 cup

reduced-sodium soy sauce

1 tablespoon

rice wine vinegar

2 tablespoons

soybean oil

1 teaspoon

grated ginger

2

cloves garlic, finely minced

1 tablespoon

sriracha

1 teaspoon

crushed red pepper flakes
---
Instructions
Bring a large pot of water to a boil. Season generously with salt. Add instant ramen and cook until al dente (just firm to bite). Drain and rinse frame under cold water. Allow to drain and set aside in a large bowl.
To make the dressing: combine all ingredients in a large bowl.
Pour the dressing over ramen. Add the rest of the ingredients and toss gently. Garnish with more sesame seeds and green onions if desired.
---
Source:
https://www.soyconnection.com/the-story-of-us-soy/meet-your-us-soybean-growers
https://www.soyconnection.com/healthprofessionals
https://ussoy.org/6-benefits-and-uses-of-soybean-oil/
https://www.soyconnection.com/soy-for-the-food-industry/consumer-insights