BEST places to eat in London – the eats you absolutely cannot miss (and what you can also skip!). The ultimate foodie guide!
Oh hello! Today is the day I've been looking forward to all week. It's the day I get to share what I enjoyed the most in London and I have so so SO much to tell you, especially since I have had the chance to visit London twice this year. So, buckle up!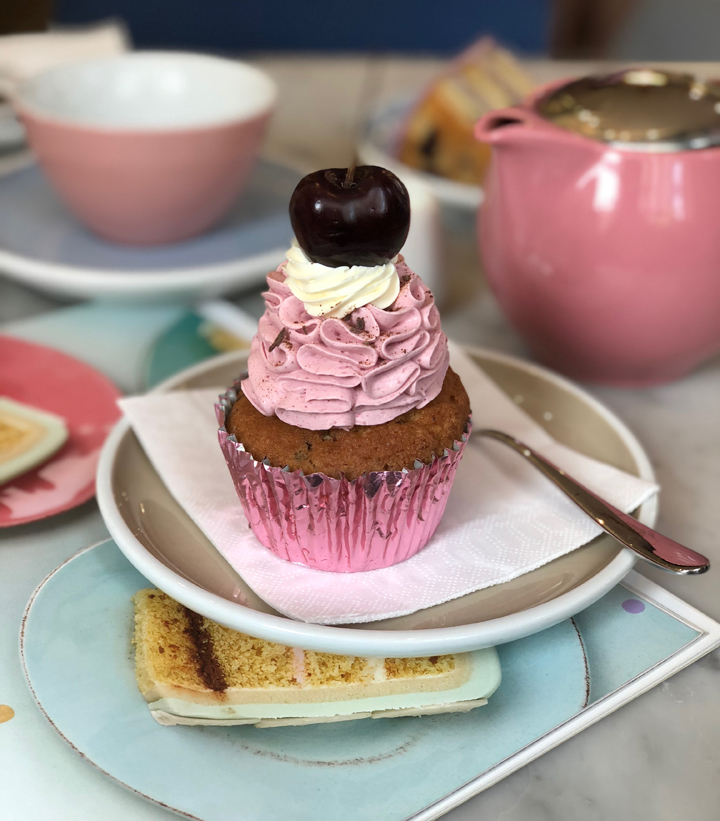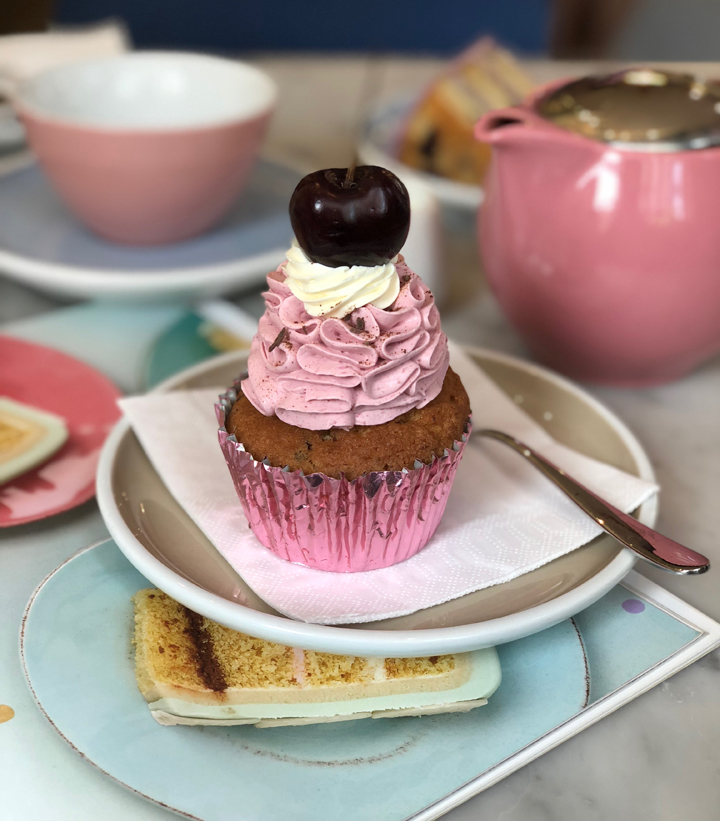 I've been a fan of Peggy Porschen ever since I started to learn how to pipe properly. I still remember when I got her first book and looked at each page without blinking so I could take it all in. So, you can just imagine how excited I was to be there! And just look at this gorgeous entrance! How I wish I could have the same thing at home. And best of all, this place is not just Instagram-worthy but delicious too! Perfect for your afternoon tea.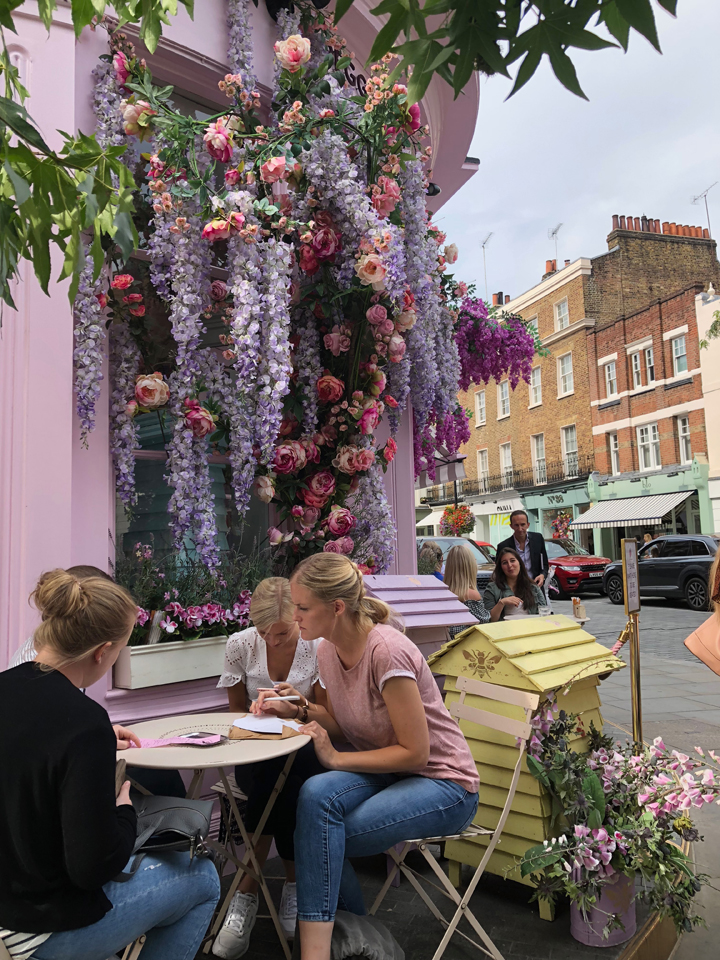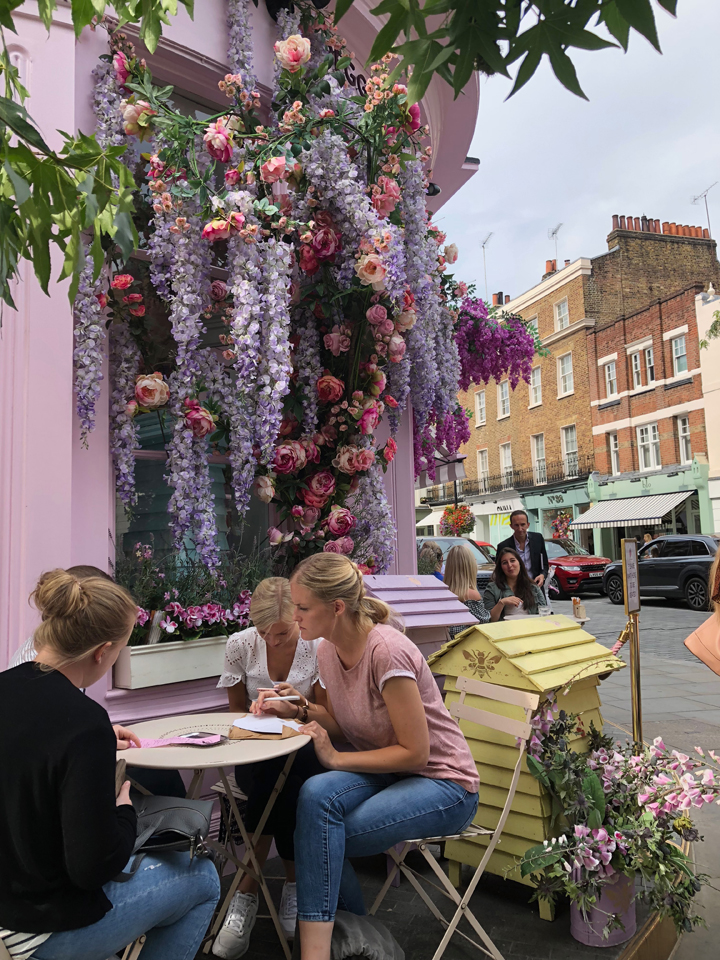 It's not London without fish and chips; so here we are at Poppies. The fish is lightly battered ensuring every mouthful is filled with fresh, juicy fish! As an American, I would say it needed a bit more salt, but it was delicious none the less. The chips were great, fresh and hot – just how I like them. Crispy on the outside and soft in the middle! Best part… it goes with cod. But it is a traditional British food? Probably not (depending who you ask), but it is well worth trying.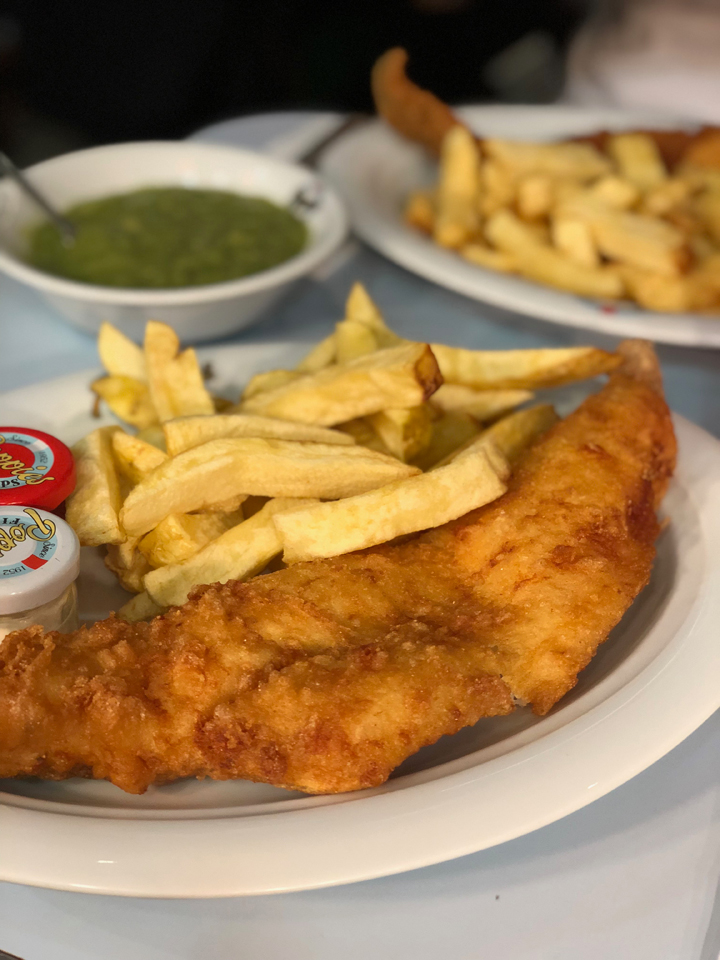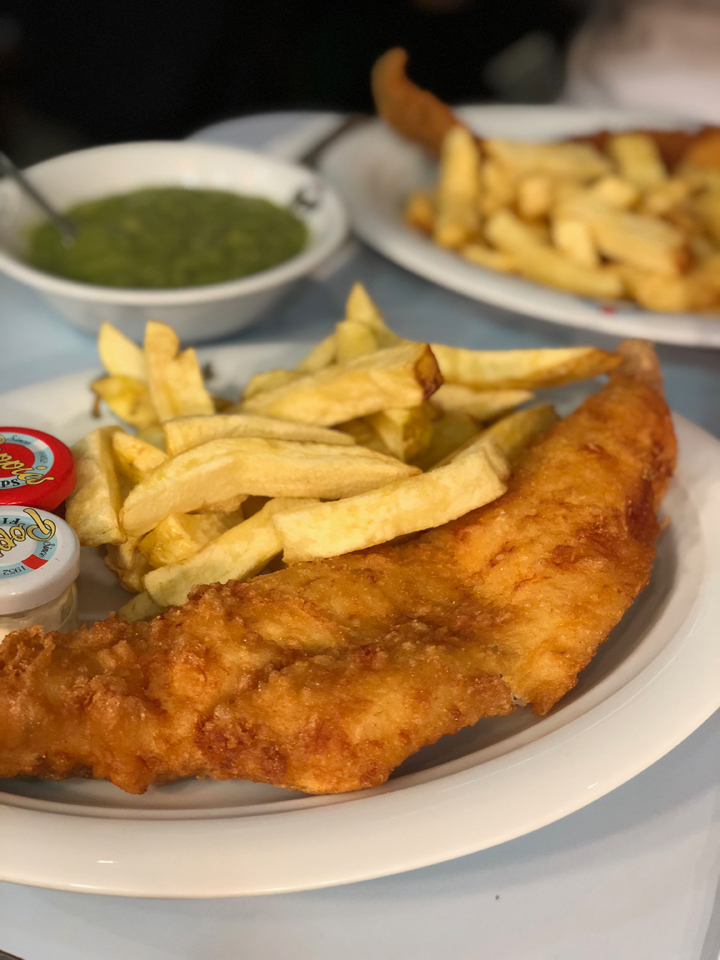 We happened to spot this bakery full of pastries on our way home and thought we might as well. The pastries were of course delicious and did not disappoint at all, and their desserts were unlike anything else. Loved every bite of this!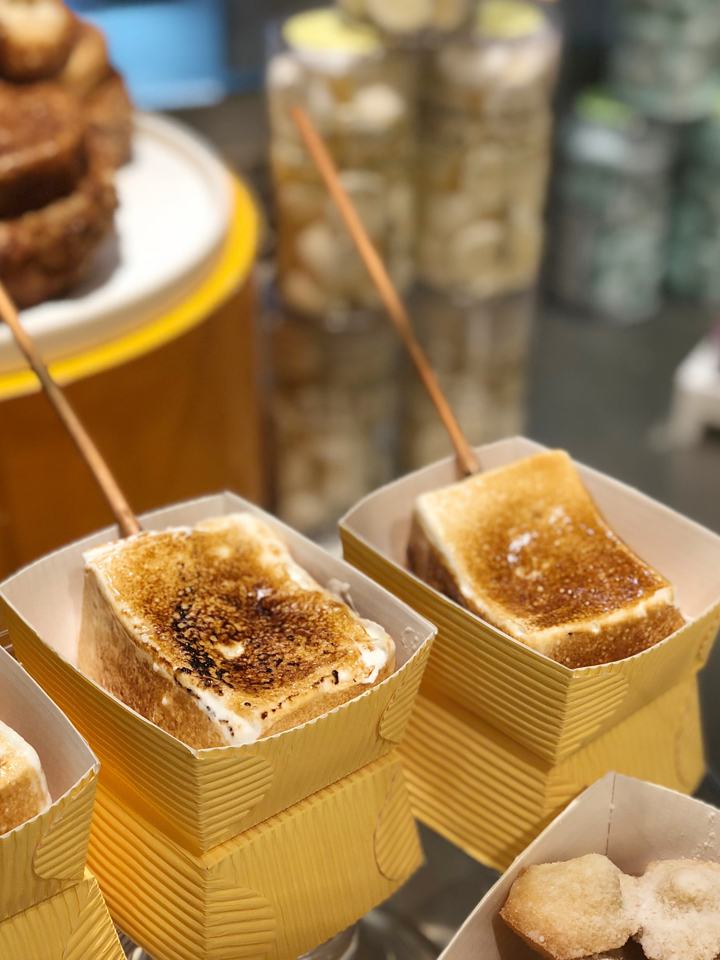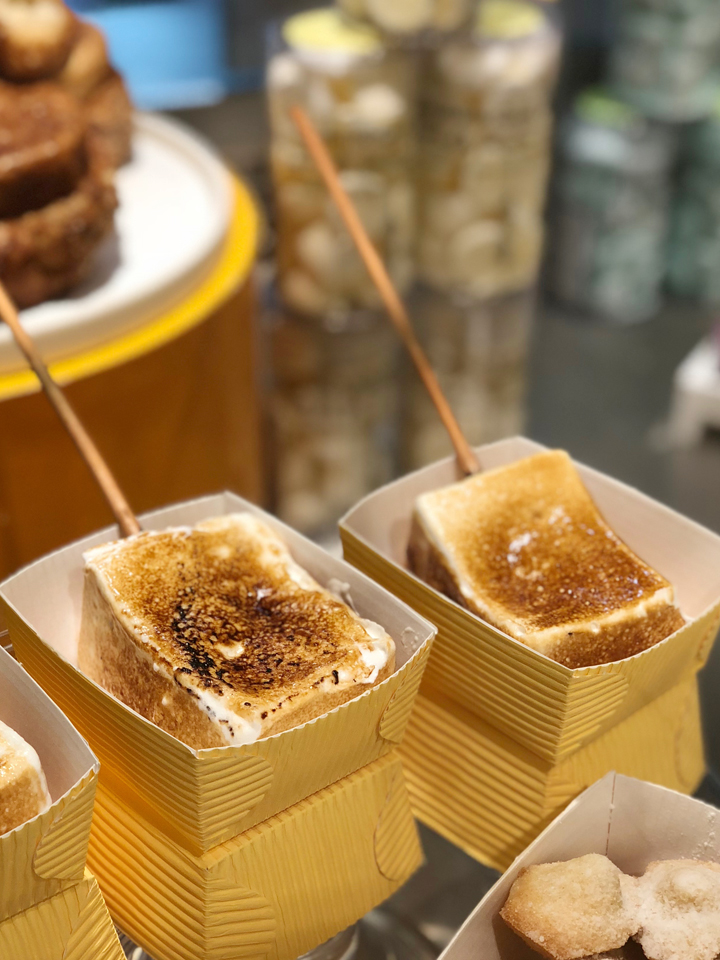 And of course – this entrance!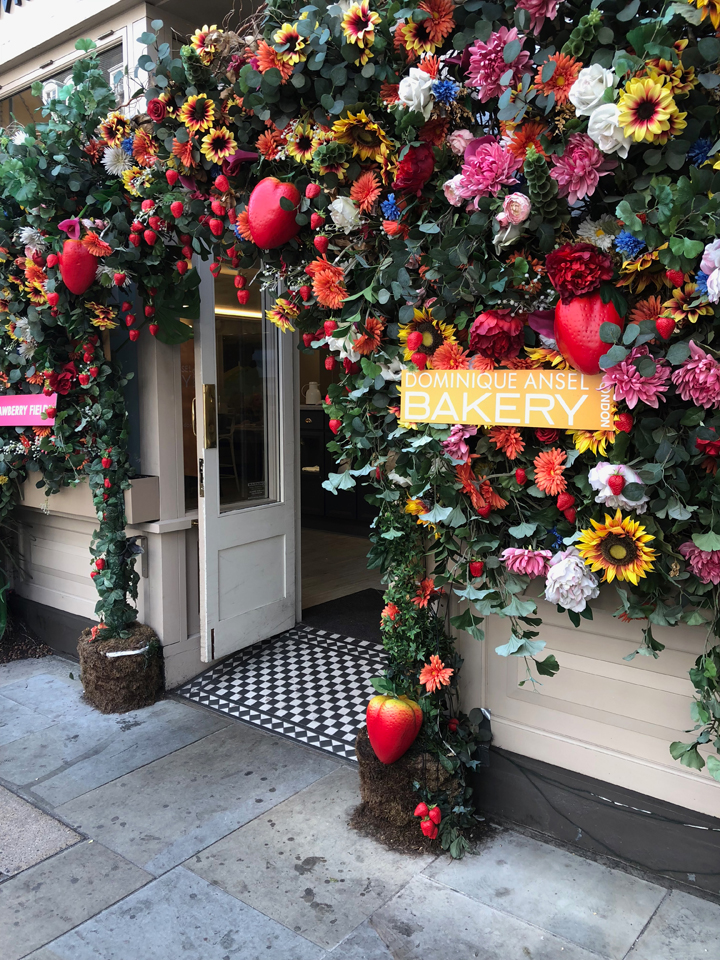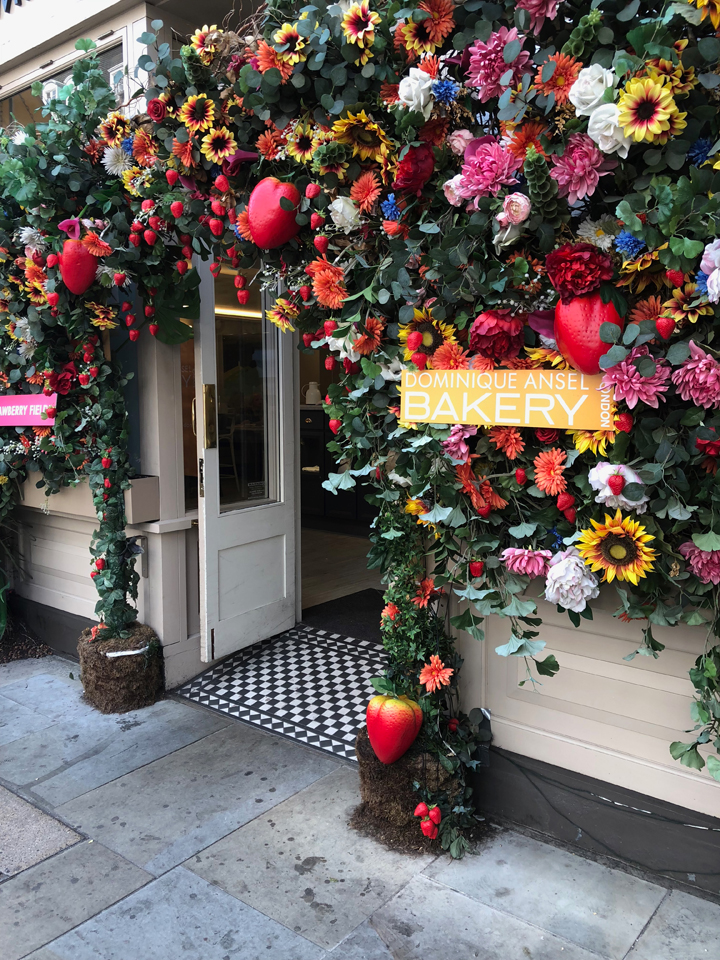 Indian restaurant in London? Oh yes! After waiting nearly 1 hour at 1.30pm on a Friday, we finally had a chance to try their Dishoom chicken tikka, and oh boy…that did not disappoint at all. In fact, I finished almost the whole pot myself.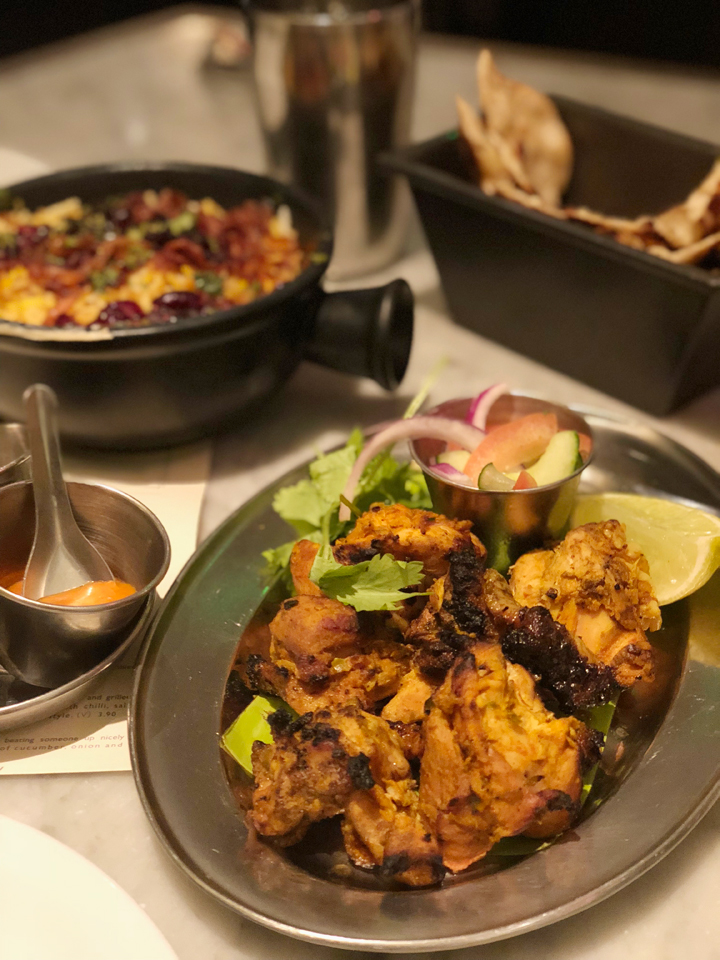 Freshly-made mashed potatoes with a choice of organic sausages, gourmet pies, and tasty gravies. Yes, as simple as that. But oh boy, this place did not disappoint at all. In fact, we loved it so much that we decided to come here twice in the same week! My favorites included horseradish or bubble and squeak mash with farmer's gravy. Yummo!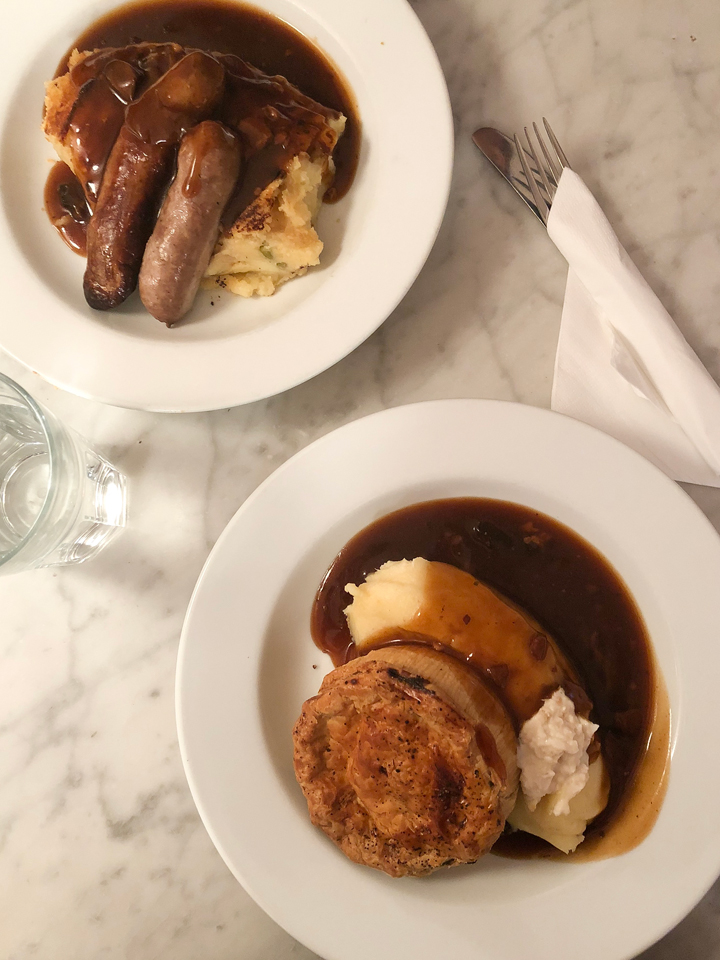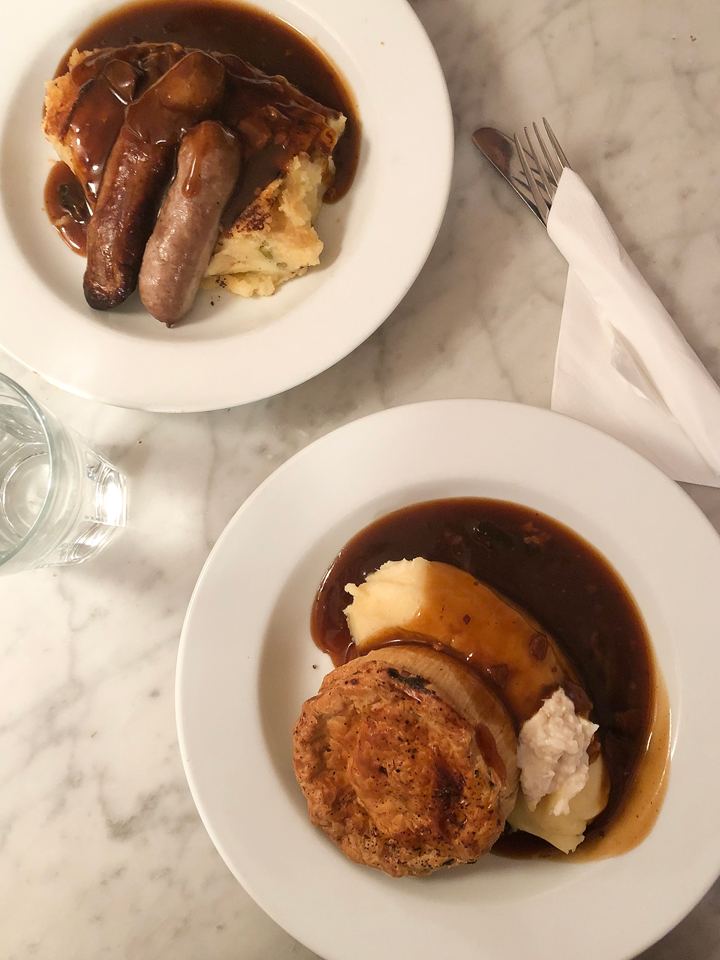 The Ivy Market Grill offers all day dining, from breakfast, lunch, afternoon tea, to pre-theatre, and dinner. We bumped into this place by accident while we were at the Covent Garden and I fell in love with their presentation and how fresh their salad was. And oh, their potato fries taste different – I mean, crispy on the outside and very soft and smooth on the inside. Mouthwateringly good if you ask me.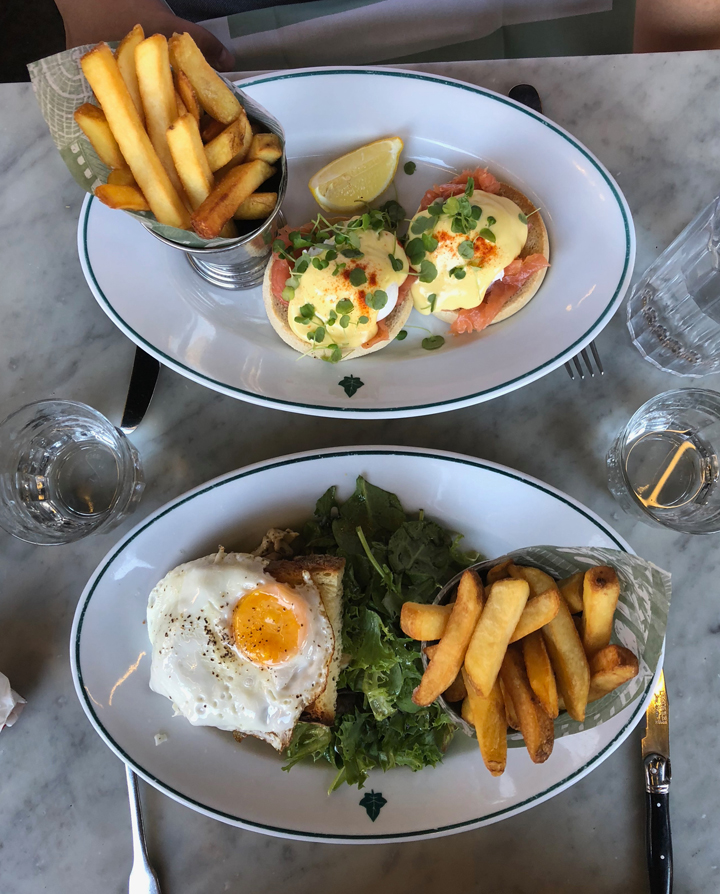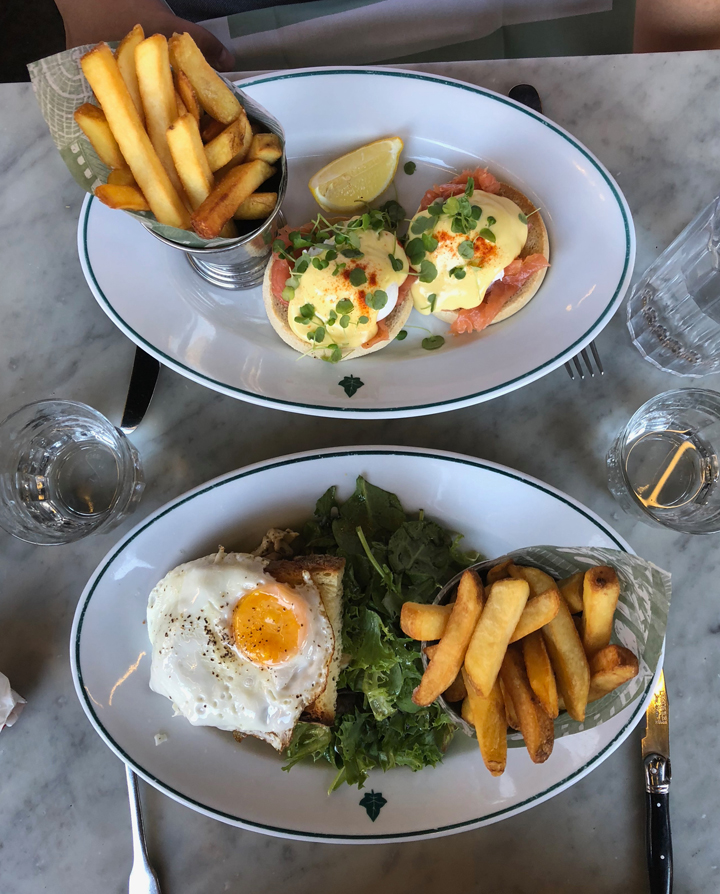 This was my first meal in London in between jetlag and excited being in London, and I couldn't have been more thrilled because they served grilled halloumi wraps. I might be biased, but if you're looking for a fast food restaurant while also trying to stay healthy, then Leon's is your go-to place.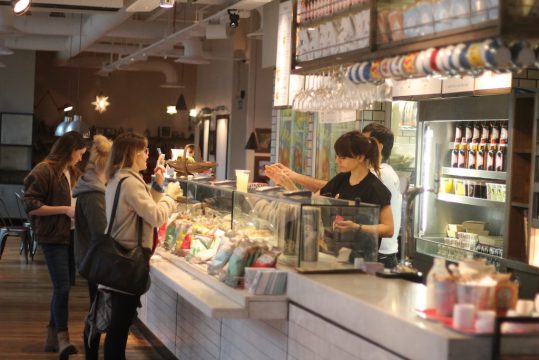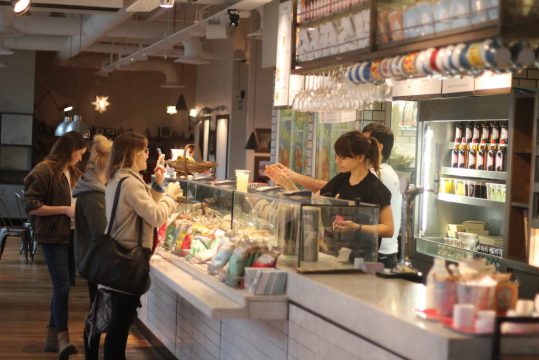 These world-famous cookies are found in Oxford, England. This place… this tiny shop is packed with delicious treats and I am madly in love with their dark chocolate cookies. Please note that their cookies are soft, so you might not be a fan if you're a fan of hard cookies. What I like is to pack a box of cookies and microwave one cookie for 10 seconds every day. That way, you don't get that too soft cookie, but you can still enjoy the seductive chocolatey melt.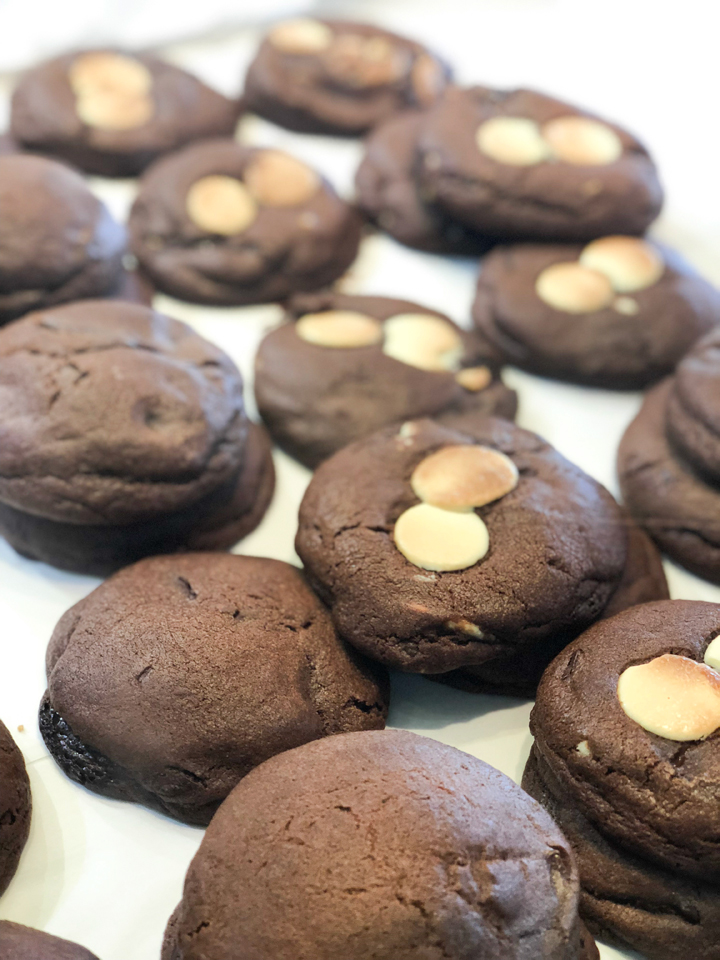 This place… is chocolate heaven! If you're a big fan of chocolate, you must visit the Hotel Chocolate, even when you come out having bought nothing. But, their chocolates look (and sound) so fancy! You'll see what I mean…