Change up your salad game! This Winter Citrus Salad, a quick, easy healthy salad that is perfect for a light lunch or Meatless Monday. 
I consider winter runners to be a teensy bit out of the norm. We're talking cold rainy winter days here and it's no joke to put on layers of clothing. I am just glad we're in California weather which means the weather is still bearable compared to cold on the East Coast. But still, it's been so raining these past few days, and we expect nonstop rainy days for the next few days and it doesn't sound fun to run in the rain. It shocked me even when I decided to get my sneakers on and run with the crowds last Sunday. It was my first run in 2017 and granted, it was unexpectedly fantastic for a 15k run and hot chocolate towards the end.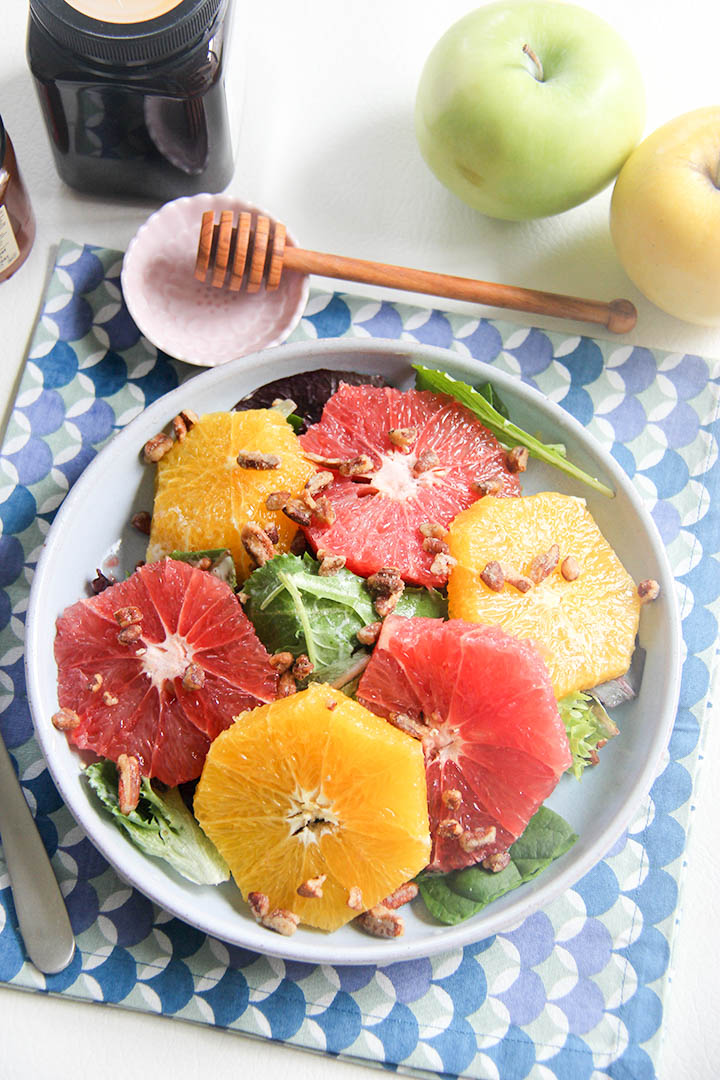 So to celebrate my early accomplishment, I made this winter citrus salad. You might say…not another salad recipe, but trust me on this because this one is something you don't want to miss out. Don't you love seeing all these colors?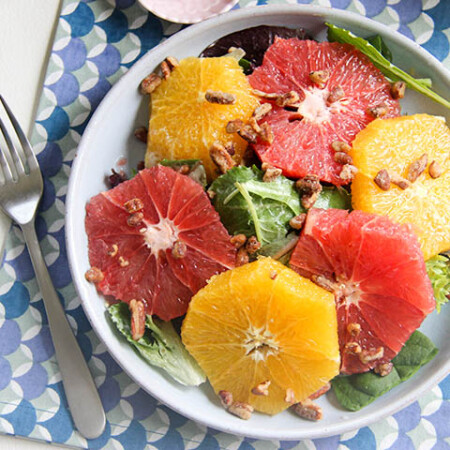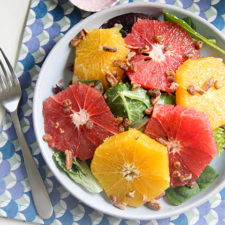 Ingredients
1

pink grapefruit

2

large navel oranges

1/2

cup

fresh mint leaves

1/4

cup

sugar

Candied pecans

1

bag Spring mix salad

or your favorite salad

3

tablespoons

extra virgin olive oil

1

tablespoon

rice wine vinegar

½

teaspoon

honey

Lemon juice to taste
Instructions
Peel citrus and remove as much white pith as possible, slice into wheels.

Combine Spring mix salad and fruit in large shallow bowl.

Whisk together olive oil, vinegar, honey, and lemon juice until well combined. Taste and adjust. Drizzle over salad.

Place mint and sugar in processor, blend until mint is finely chopped. Sprinkle mint sugar and sugared pecans over the salad.