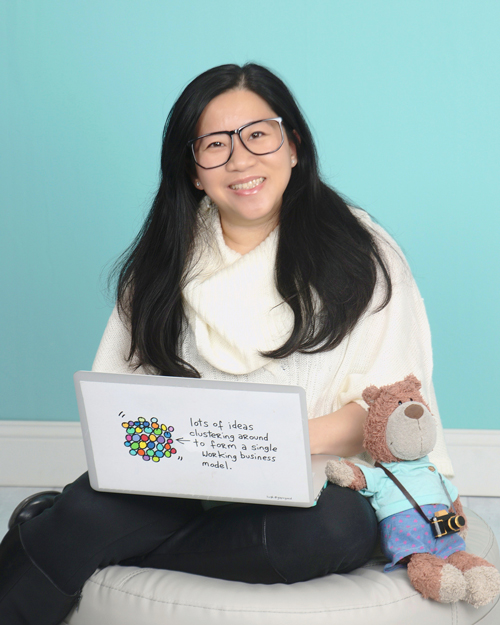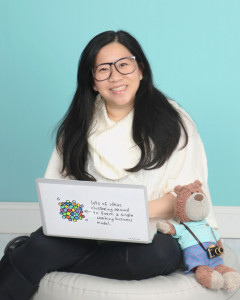 Everyone has a food story, how they enjoy a certain food, but dislike the other. My interest in food is inherited from my dad. Although he himself did not cook, but he always pays attention to his foods down to the last detail. As a result, my mom did a double check before serving any food on the table, and our dining tables were always filled with delicious flavorful dishes.
Like most people, I take food for granted and did not give a serious thought about it until I moved to the U.S. and became a frugal student. Short of cash but nonetheless hungry, haunted by the tastes of both home cooked and restaurant dishes, I began to try my own hand at cooking. Cooking my own food is much cheaper than buying it, and I was able to eat dishes that are comforting and suited for my taste. To my delight, I found out that I was quite adept at it. One dish led to another, and soon I found that I had become an enthusiast cook, cooking with zest and satisfying not only my own palate but other's too. Looking back, I now realize that this was the time when I start a connection with my taste buds. Living far away from mom has opened up a world of new cuisines, which eventually led me to working on this collection of recipes.
Cooking is an incredible way to bring the wide world of amazing flavors out there into your own home. My recipes were created based on my many experience – they were influenced by all the people, places, and tastes that inspire me during my daily life. But actually, it doesn't matter where the inspiration comes from – the important thing is that you're open to new experience and that you have enough skills to cook whatever it is that came into your mind.
Another great part of this new routine is that it gave me the opportunity to meet SO many amazing people and eat lots of delicious food. I treasure every opportunity thrown my way and each one ultimately influences me in creating new recipes.
Brunch
I've said it before and I'll say it again: I loveeee brunch. Breakfast is a very special meal in my home and not just because I have a fondness for eggs.  I love a lazy weekend brunch, leisurely eaten at home with countless cups of black tea. Brunch is the lazy meal that extends from late morning into mid-afternoon and in my opinion, brunch is nothing short of entirely necessary and completely indulgent. It's the perfect mix of salty and greasy comfort foods.
Another reason why I love brunch, is because it brings back all the good memories for me. Growing up, my parents always took their kids for brunch, every weekend and holidays. It's our quality time together and I remembered having serious fun. Today, the tradition continues in my small family, with my hubby.
There are lots of different directions you can go with brunch. As for me, I like my brunch both savory and sweet. Nothing special there, it's just how I roll, but you could have other opinion and still enjoys a perfect brunch.
Cake is a big deal!
I always want something sweet after a meal and those finishing flavors are just as important as the starter or the main. You'll see baking recipes from time to time because I love baking on the weekend, especially at night. It's so therapeutic!
A small disclaimer – In the past, I've never measure anything for my cooking… until I started blogging. And it's really hard to determine an exact measurement, because a ½ tsp salt to me might be a ¼ tsp of salt to you; hence, always adjust your salt-intake when cooking. But when it comes to baking, always follow instructions to the last increments. Believe me, I have learnt my lesson in baking.
Chocolate & Pasta
Pasta is another favorite for me to make, cook, and eat, and fresh pasta is a luxury food for me. It's the food that really speaks to me. And chocolate? That too is my guilty pleasure.