This Breakfast Gnocchi is what a hug from a long lost friend would be like. Cook all in one pan and the perfect no-hassle meal is ready for breakfast, lunch, or dinner.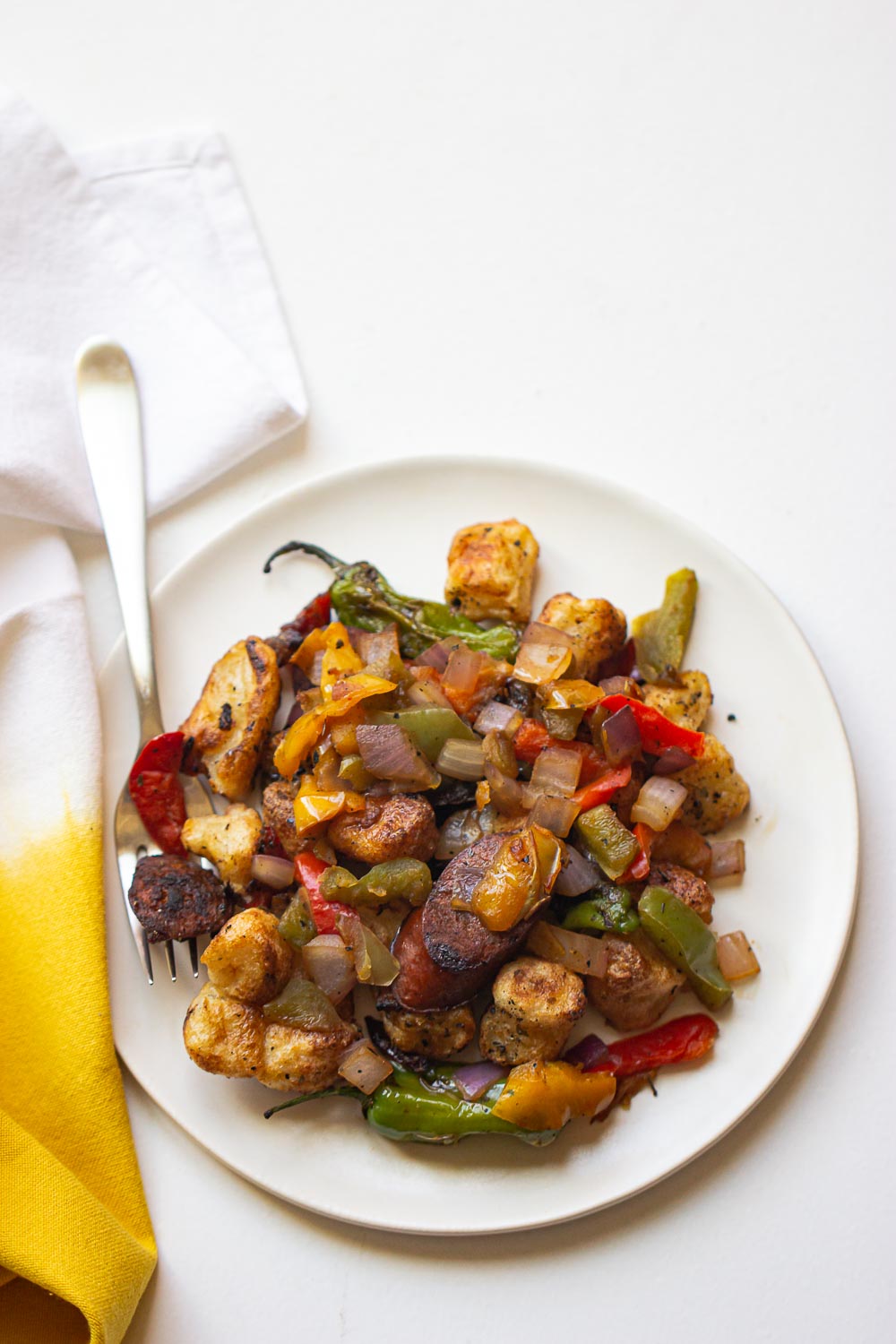 Favorite thing I've been eating lately aside from watermelon: this breakfast gnocchi. Hold on just a second. If you think having savory for brunch is a crime, you might want to rethink the idea, especially after you have this one-pan breakfast gnocchi.
So, what are the ingredients to make breakfast gnocchi?
Cauliflower gnocchi. You can either use a store-bought version or create your own
Bell peppers, red onion, and garlic. Love adding this trio into my meal and because of color matters!
Sausage
You can also add other ingredients such as mushroom, zucchini, or even top this breakfast gnocchi with a fried egg or poached egg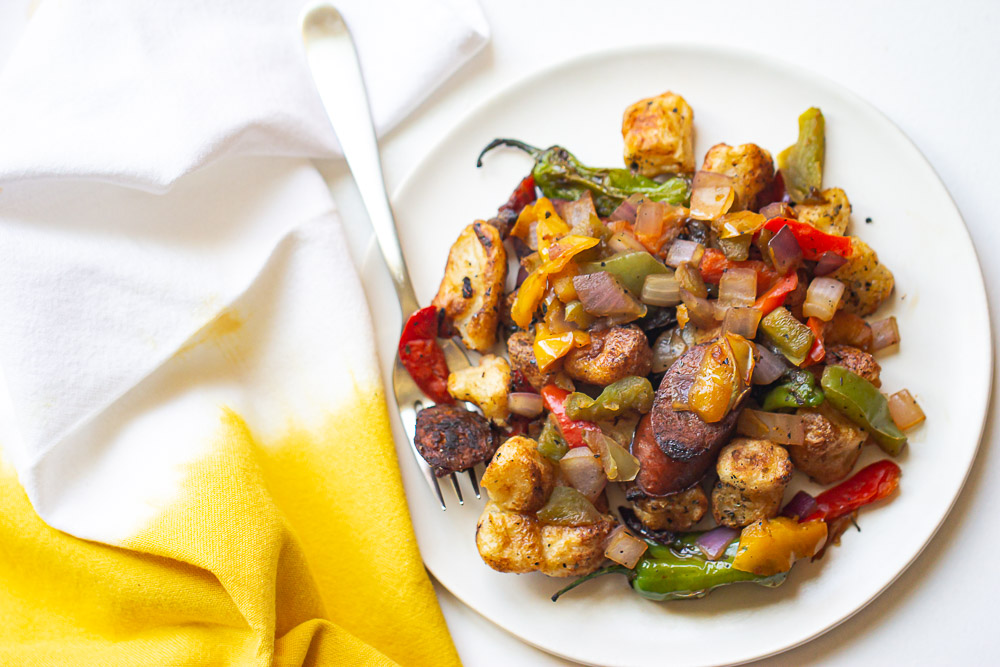 In case you're still wondering what to make for brunch, a bunch of friends and I make a list of our favorite brunch items. We've got a lot of delicious but simple recipes from beverages to dessert and we have them listed here, and I hope you get a chance to try each of these delicious brunch recipes.
Beverages Recipes
Bread, Grains, and Cereal Recipes
Egg Recipes
Meat, Poultry, and Fish Recipes
Dessert Recipes
Oh, one more thing!
This recipe is part of our breakfast & brunch page. Check it out!