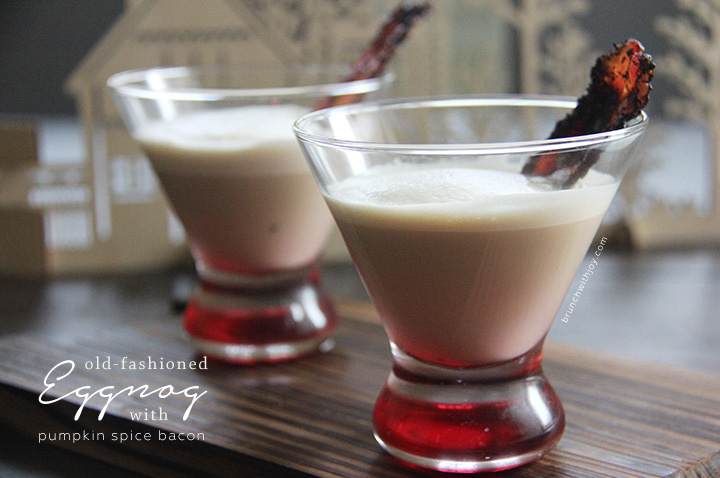 Aren't you excited for Christmas? Because I am, though I'm a bit behind with my Christmas shopping. Blame it on work since we all want to end 2014 with a good vibe, so works just keep piling up while dinner invitations keep coming in. There were a lot of exciting news happened in December. Two of our friends just gave birth not too long ago – both to a baby girl. Another two of my friends are currently pregnant with baby boys. On the sad side, my friend's mom was admitted to the hospital since she was unable to urinate for 20 hours. She is still in a critical condition and has been taken care by medical experts. I'm praying for a Christmas miracle so she can be home by Christmas.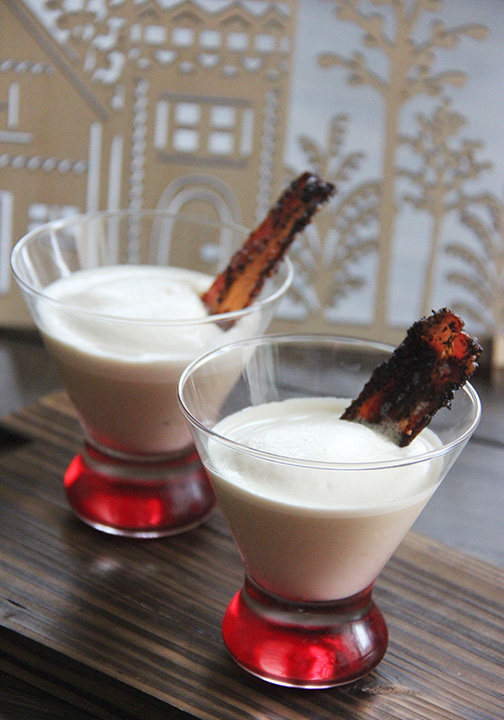 Speaking of miracle, I've never made my own eggnog drinks until I learned about Safest Choice Pateurized Eggs. The Safest Choice™ all-natural egg pasteurization process eliminates the risk of Salmonella in eggs before the eggs even enter your kitchen. I got all excited after reading about Safest Choice eggs and decided to make my own eggnog recipe. Funny, I just told my sister that eggnog is quite similar to what Indonesian people drink to relax your tension, boost your energy, enhance your immune system, and get rid of wind from your stomach. Again, I never tried to make my own eggnog before and all eggnogs I drank had come straight out-of-the-box.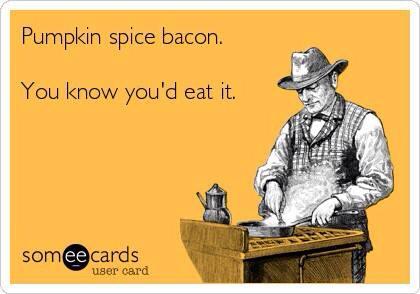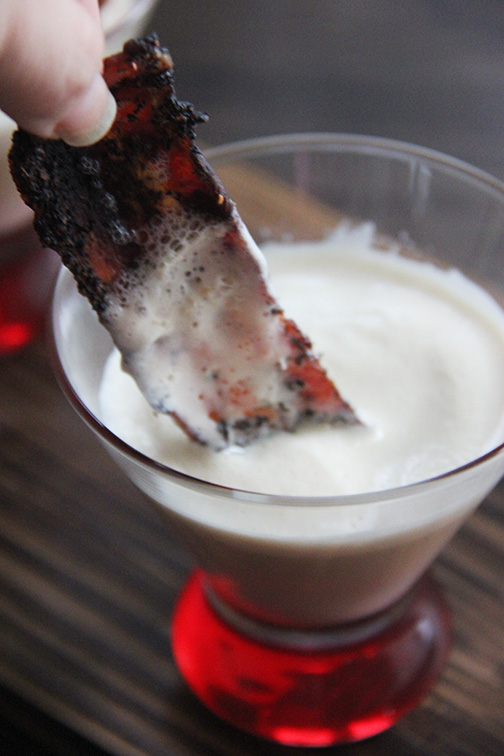 To make it fun, I have added pumpkin spice bacon, because who doesn't love bacon? I cheated by using pumpkin spice tea bag so it has more natural and infused flavor. So if you're hosting this Christmas, don't forget to add this to your menu list while join the holiday fun at our Dozen Days of Nog Facebook event! Happening now until Dec 24th.
Print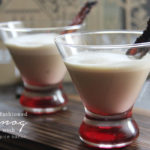 Old-fasioned Eggnog with Pumpkin Spice Bacon
---
Scale
Ingredients
Old-fashioned Eggnog

2

eggs, separated

3

tbs sugar

2 cup

milk

1/2 cup

heavy cream
Dash ground nutmeg

1

tbs vanilla

1 cup

Jamaica rum cream

1/2 cup

straight Bourbon Whiskey
Pumpkin Spice Bacon

1

bag of pumpkin spice chai tea, remove bag

3

tbs milk

3

slices bacon
---
Instructions
Old-fashioned eggnog: Beat egg yolks until thick and lemon yellow, then beat in sugar.
Add slowly the rum and whiskey, beat until smooth.
Stir in cream and milk. Cover and refrigerate until chilled or as long as overnight.
Just before serving, beat room temperature egg whites with electric mixer until soft peaks form.
Stir egg yolk mixture. Then gently fold in beaten egg whites and sprinkle with nutmeg.
Pumpkin Spice Bacon: Place bacon in a plastic wrap or brown butcher paper.
In a small bowl, stir together pumpkin spice tea and milk.
Spread the mixture on top of the bacon slices, pressing with the back of a spoon.
Wrap the bacon and coffee in the plastic wrap or butcher paper and place in the fridge overnight.
When ready to bake, place a rack in the center of the oven and preheat oven to 375 degrees F.
Line a baking sheet with parchment paper and pay separate bacon slices on the paper in a single layer.
If you prefer, you can wipe some of the ground pumpkin spice marinade off before baking.
Bake until browned and crisp, 14 to 17 minutes, or until bacon has reached your desired crispiness.
Remove from the oven, allow to drain on a piece of paper towel.
---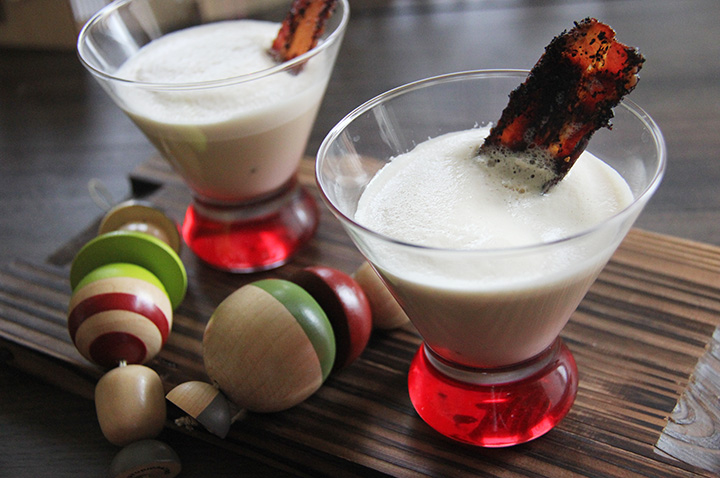 Now, please excuse me while I'm enjoying the leftovers bacon…