No-Churn Sweet Corn Ice Cream = delish! This was my first time making no-churn ice cream, and I think I may be a little obsessed! It's been so hot here – and this was the perfect way to cool off! Plus – this was so simple to make!
I don't know about you, but when the heat really hits in the summer, I can't get enough of ice cream. I have become obsessed with making homemade ice cream ever since I purchased my first-ever ice cream machine a few years ago. Since then, I have been testing ice cream recipes non-stop, especially during the summer heat. The hubs and I have tried many different kinds of ice cream all over the world, but nothing compares to homemade ice cream. If you love ice cream as much as I do, you'll understand that I can't wait another day to churn homemade ice cream. I need it NOW.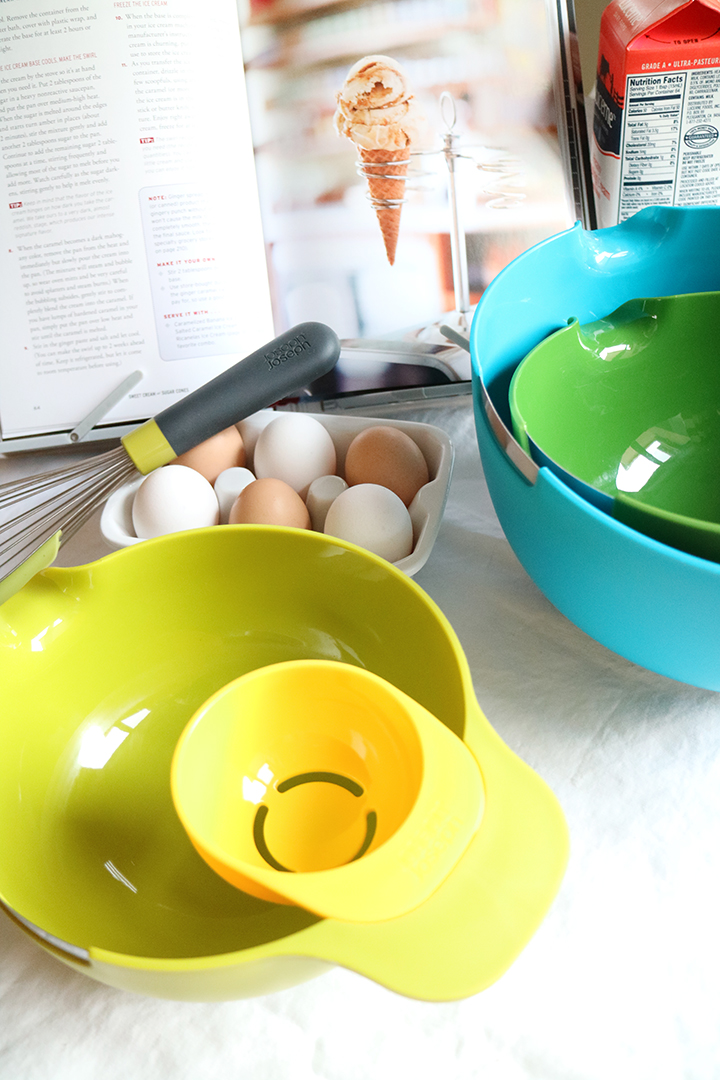 I've been picturing myself on a beautiful summer day with a large, creamy scoop of sweet corn ice cream. Yep, you heard me right! THAT is the ice cream I envision myself eating. I love summer corn. In fact, there are days when I eat corn chowder (even in the hottest summer days), corn salad, and corn bread pudding… all in one serving. I simply can't get enough of it!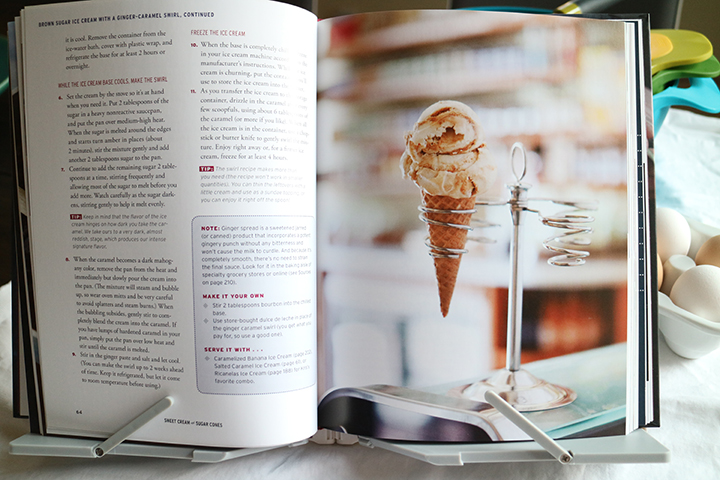 So last weekend I made my first attempt at no-churn ice cream. Wondering what I put inside? Yep, you guessed it! Organic sweet corn. To my surprise, it was super easy to make and now I am a big fan of no-churn ice cream. It has a smooth and creamy feeling that is not too overpowering. And it only requires a few simple ingredients that you can grab from your nearest grocery store.
If you're wondering what I used to make it – I honestly did not use a lot of things, which means lighter dishes to wash for me. Yay! The folks over JosephJoseph were kind enough to share these fabulous kitchen tools to make the ice cream. The hubs and I are a big fan of JosephJoseph. We've started our collection long before we got married and I am pleased to say that my kitchen is now practically filled with JosephJoseph products. If you saw my Avocado Tuna Bruschetta video or this Classic Pad Thai post, I've been using their very cute chopping board. I love that it helps prevent cross-contamination on each of the four cutting boards. And this nesting bowl set? So perfect for separating egg yolks! My favorite gadget has to be the whiskle. It's a 2-in-1 gadget that allows you to whisk and scrape- so convenient!  Check out their site for more fun gadgets and connect with them on Instagram, Facebook, and YouTube.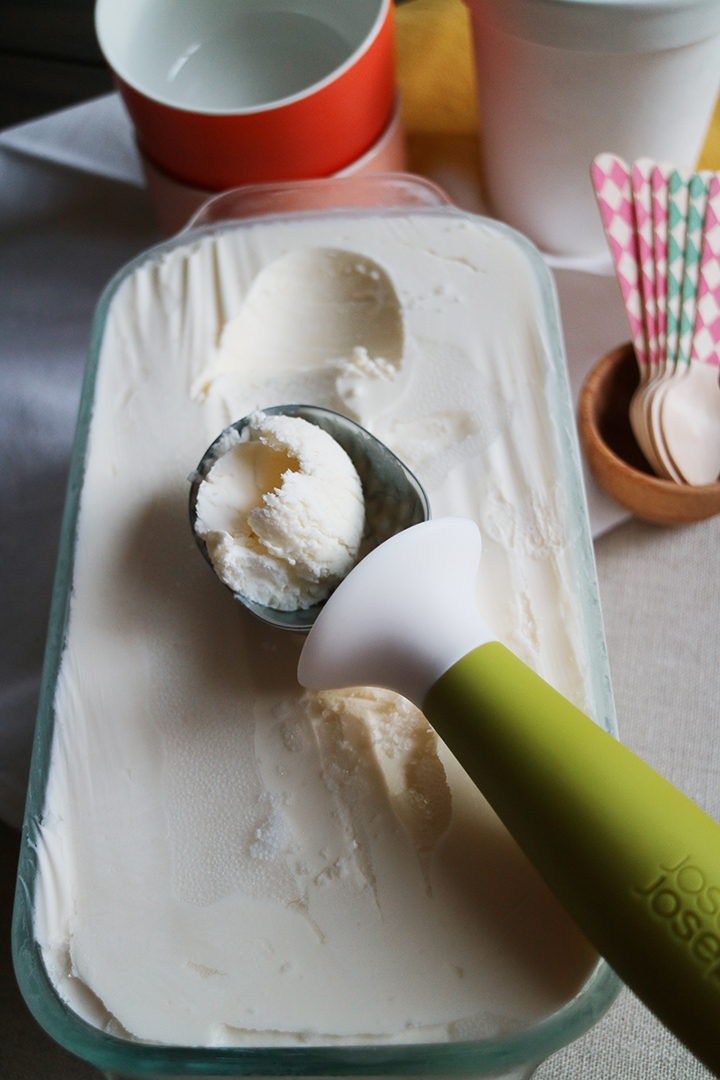 This ice cream is just perfect for the hot and busy/lazy summer. I longed for cooler temperatures, but at least I can make the wait more bearable with some sweet corn ice cream to keep me cool and my corn craving satisfied.
No-Churn Sweet Corn Ice Cream
Print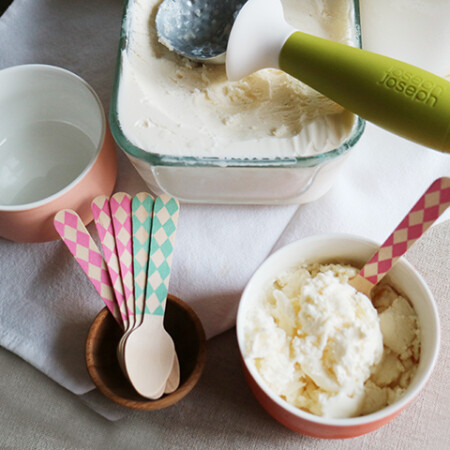 Sweet Corn Ice Cream
---
12 oz

. (

21/2 cup

) sweet corn

1/2 cup

heavy cream

1/2 cup

almond milk

1/2 tsp

vanilla extract

2

egg yolks

3 cups

heavy cream

1/2

can condensed milk
---
Instructions
In a pot, cook the sweet corn, heavy cream, and milk. Bring to a boil, then reduce to simmer for 20 minutes. Let it rest, then add vanilla and egg yolks.
In a bowl of a stand mixer fitted with the whisk attachment, whip the heavy cream and condensed milk until stiff peaks form. Add in corn mixture. Stir gently and refrigerate overnight.

Save