Bring the flavors of Vietnam into your kitchen. This easy Slow Cooker Phobulous Beef Pho is perfect to knock out the fall cold weather!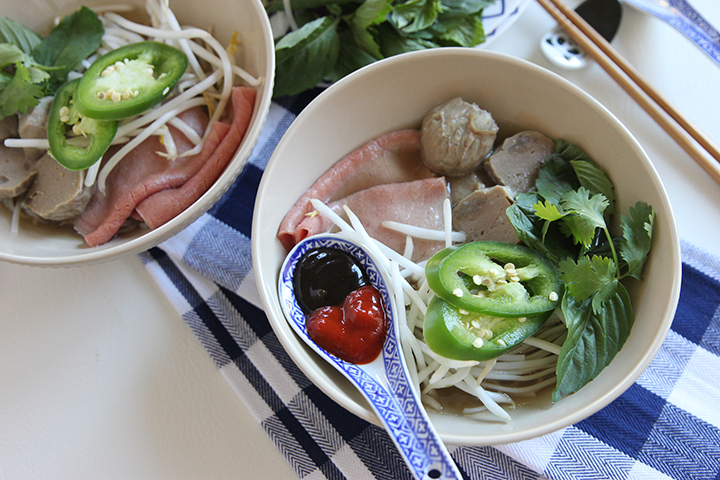 Who knew making pho could be so easy?! It's October now and I love breathing in the crispier air during my morning walk. Pumpkins of all shapes and sizes are out and seem to be making appearances here and there. Each year I tell myself that I'll decorate a pumpkin, and each year I forget to do it. In addition to all things pumpkin, one thing that I notice with Fall is that slow cooking recipes are all over Pinterest and Facebook. I have to admit I dusted mine off back in August even though the weather was still perfect for popsicles.
Even though it's October, the weather is still somewhat warm these days. We hit 85F last week, but that doesn't stop me from enjoying pho! As someone who enjoys noodles so much, pho is on my dinner list at least once a month. It took me a while to gather up the courage to try making my own pho but making pho is not as difficult as you think. In fact, is very easy, and is so much tastier than what you would get at a restaurant!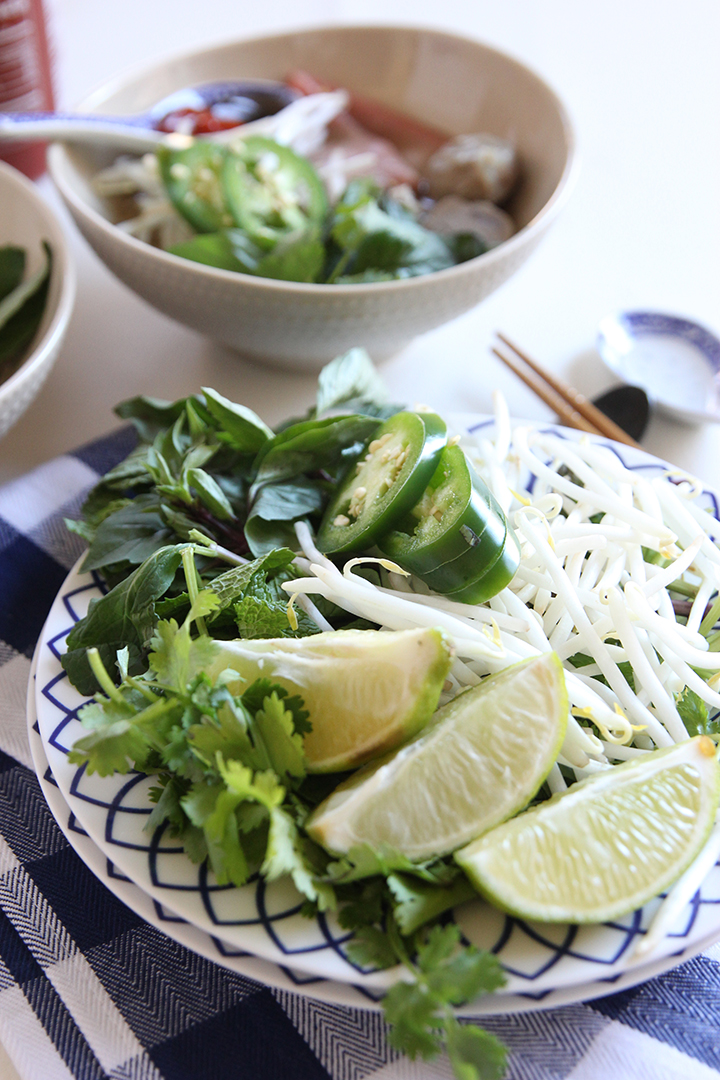 What the Pho?
Before you dump everything in a slow cooker, there are three things that you need to do.
Broil the onion and ginger to give the broth a wonderful fragrant and natural sweet flavor

Toast the spices such as coriander seeds, cloves, cinnamon, star anise, and cardamom pod to get the best flavor from each one.

Pre-boil the beef bones, preferably knuckles. It is the best kind for making soup and will give you a rich and thick flavor. Pre-boiling the bones helps to clean them and get rid of nasty scum that may be on them.
When those three steps are completed, simply everything to your slow cooker along with the rest of your ingredients and let it cook on low for 8 hours or high for 4 hours. Then, all you have to do is come home + enjoy it! Isn't it awesome coming home to a comforting dish like this?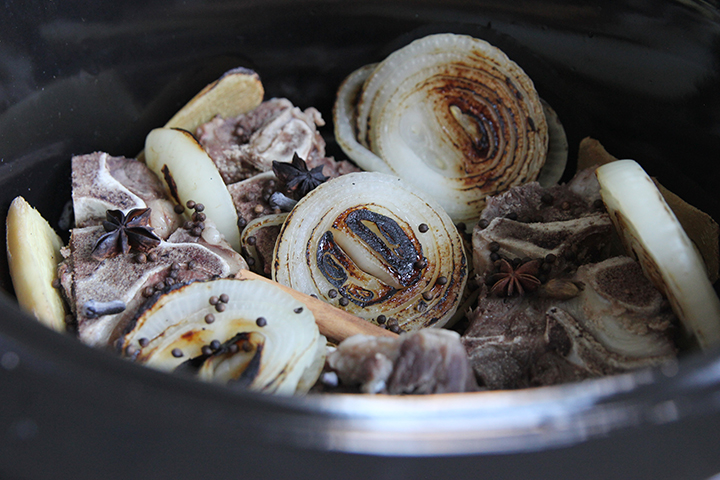 I like my pho-bulous pho with thin sliced meat such as flank steak, london broil, or sirloin. Most Asian stores sell beef thinly sliced beef for shabu-shabu so you just need to dip it in hot broth when you're about to eat. You can also add beef meatballs to your pho. As for the noodles, you can use dried flat rice noodles which are available in most markets.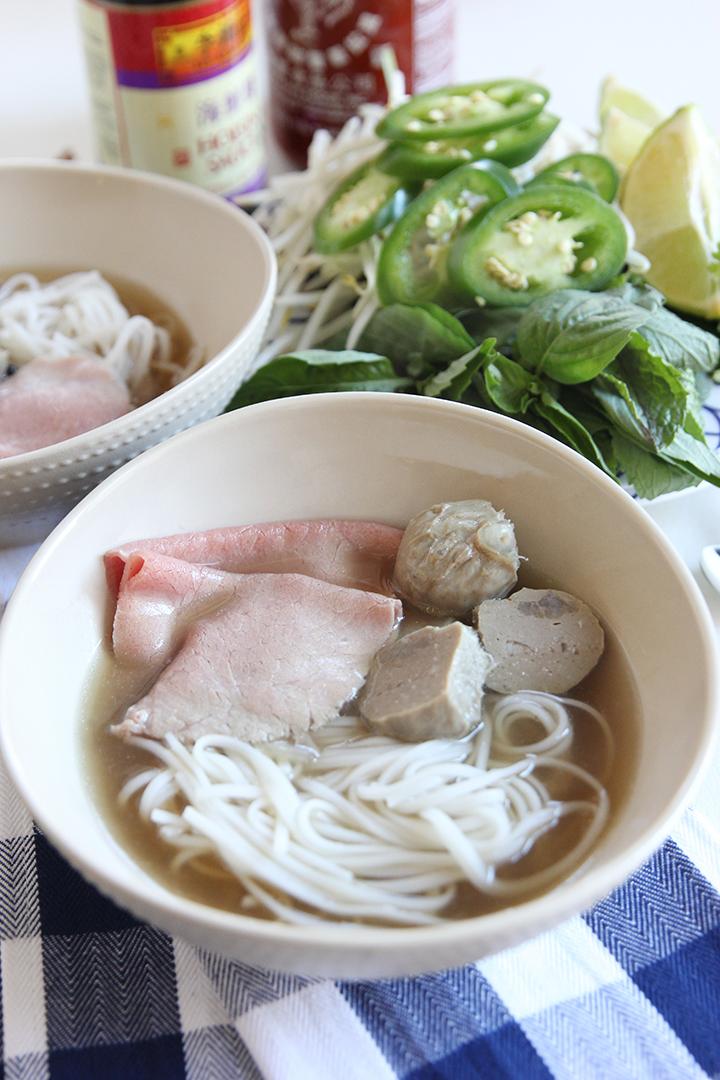 Pho-bulous pho also comes with condiments. Two main condiments are hoisin sauce and sriracha. I also always love adding fresh herbs to my pho such as fresh mint, cilantro, basil, bean sprouts, jalapeno slices, and limes. Oh yum! Just writing about this has made me craving another bowl. Have you had pho before? What are the ingredients you normally add to your pho?
Print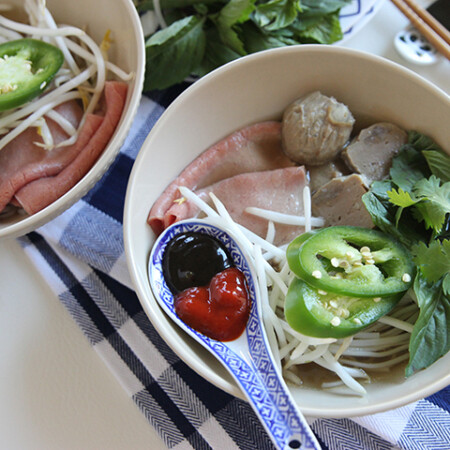 Slow Cooker Pho-bulous Beef Pho
---
1

large yellow onion, slice into

½

" rounds

1

4-inch piece fresh ginger, peeled and halved lengthwise

1½

lb beef bones (knuckle)

4 cups

beef broth

6 cups

water

7

tbs fish sauce or to taste

1 tsp

sugar
Pho Spices:

1

cinnamon stick

1 tsp

whole coriander

3

whole star anise

4

whole cloves

1

cardamom pod
Pho Bowls:

16

-oz. Dried flat rice noodles, cook according to the instruction on packaging

½

lb thinly sliced flank, london broil, sirloin

10

-oz beef meatballs, cut into half
Pho Condiments:
Lime, cut into wedges
Fresh herbs: cilantro. Basil, mint
Jalapeno, sliced
Beansprouts
Hoisin sauce
Sriracha
---
Instructions
Click here to get a complete recipe.