Bring sunshine to your plate with this Watermelon Caprese Salad. A light and refreshing salad that is full of different textures and flavors.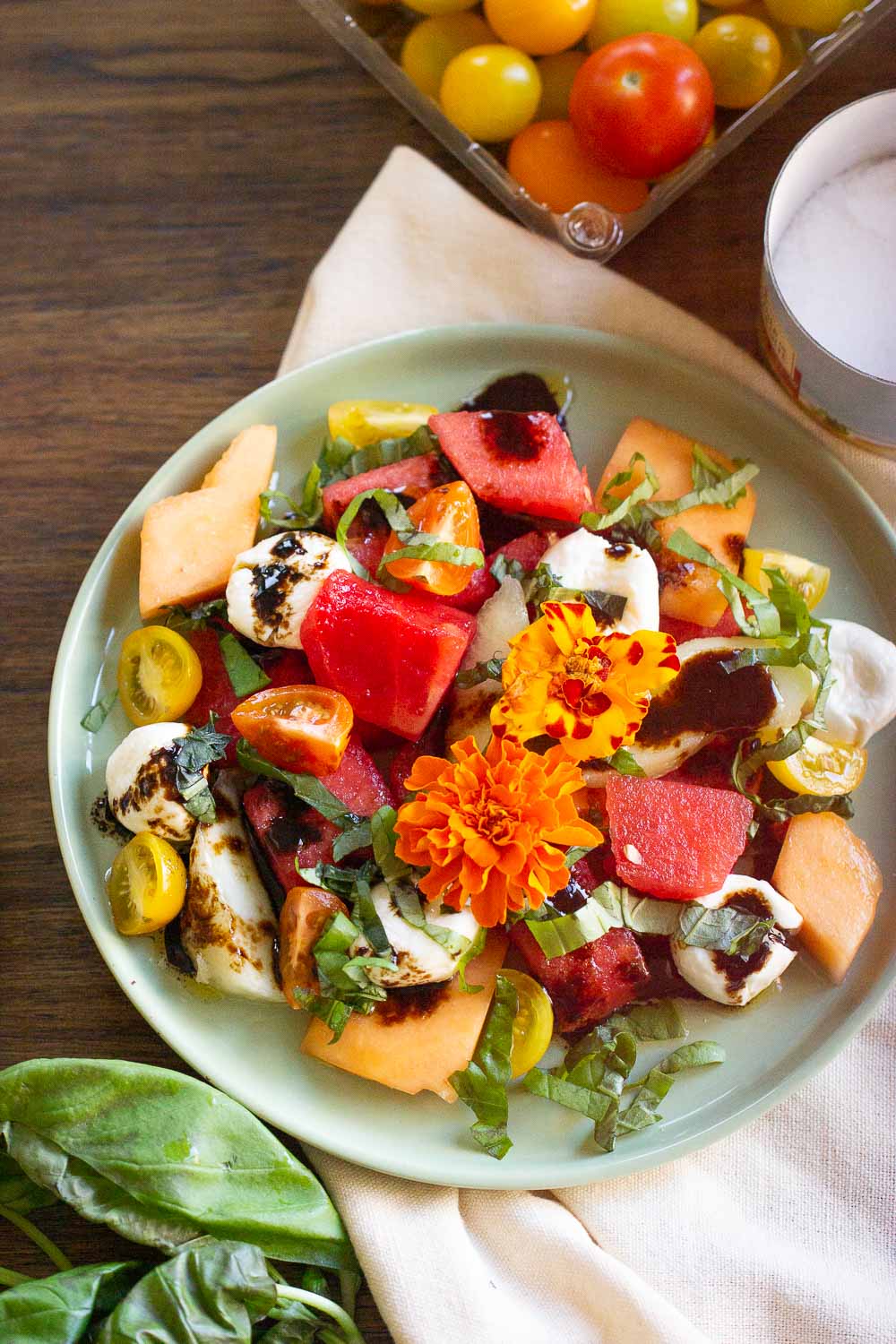 The days are getting warmer and longer. It gets dark by 7 pm now, but I still need to cover myself in layers to keep warm. But honestly, I love this kind of weather. It breathes new life and energy in after a long, busy day at work. Also, these longer days get me excited to be back to cooking again. It's been a while since I spent hours in the kitchen on a weekday. Truth be told, I haven't gotten a chance to touch my dishwasher on weekdays ever since Fall. My energy level gets so low when the sun sets, so I'm pretty excited to be able to see some light still when I get home.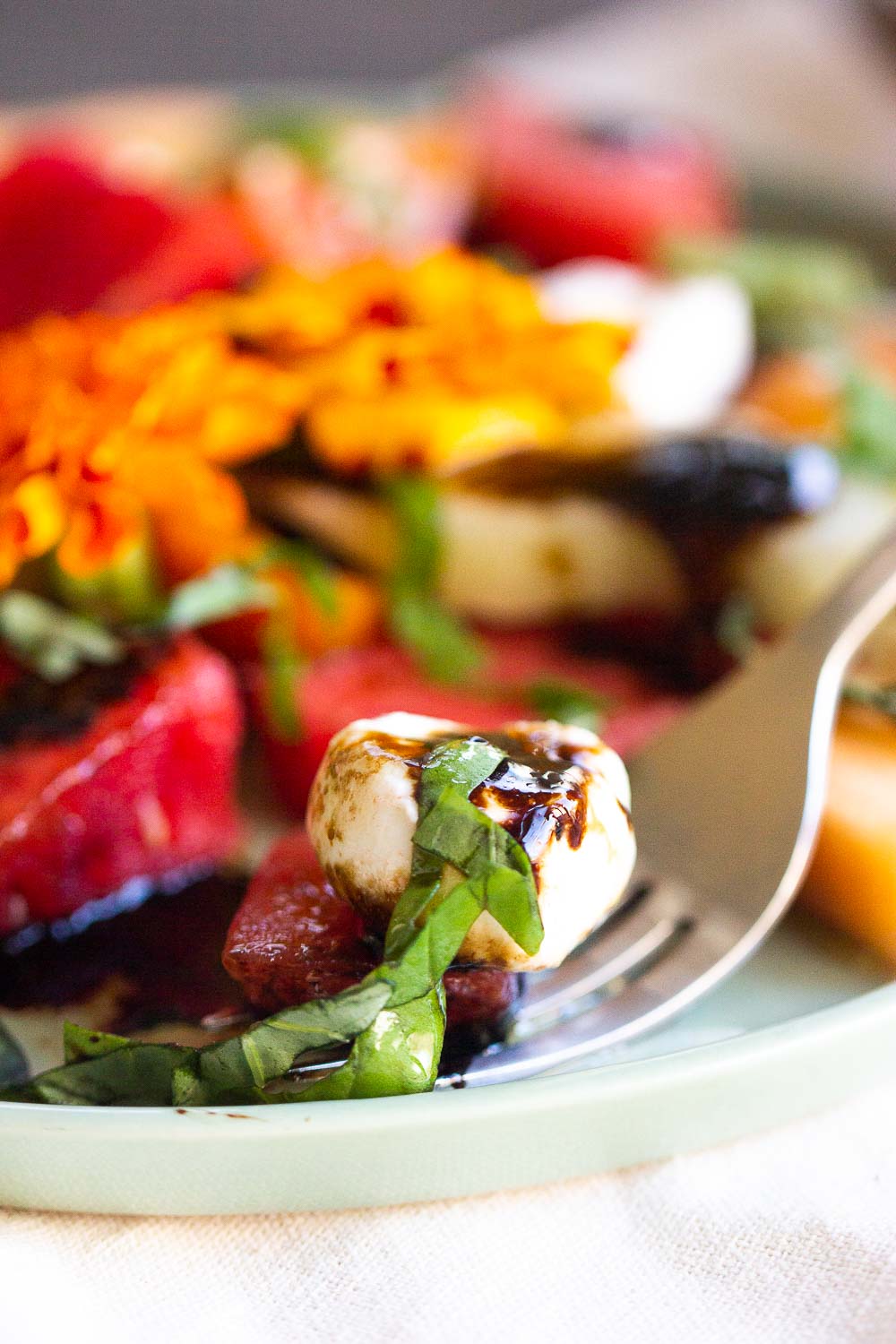 On the food front, I'm loving this Watermelon Caprese Salad. It seems almost too basic, but I'm loving this salad so much. Just to clarify, this recipe calls for grilled watermelon, but it is optional. The honey balsamic reduction sauce, however, is a must. No substitution. This is the kind of recipe you want to add to your Meatless Monday or any other day.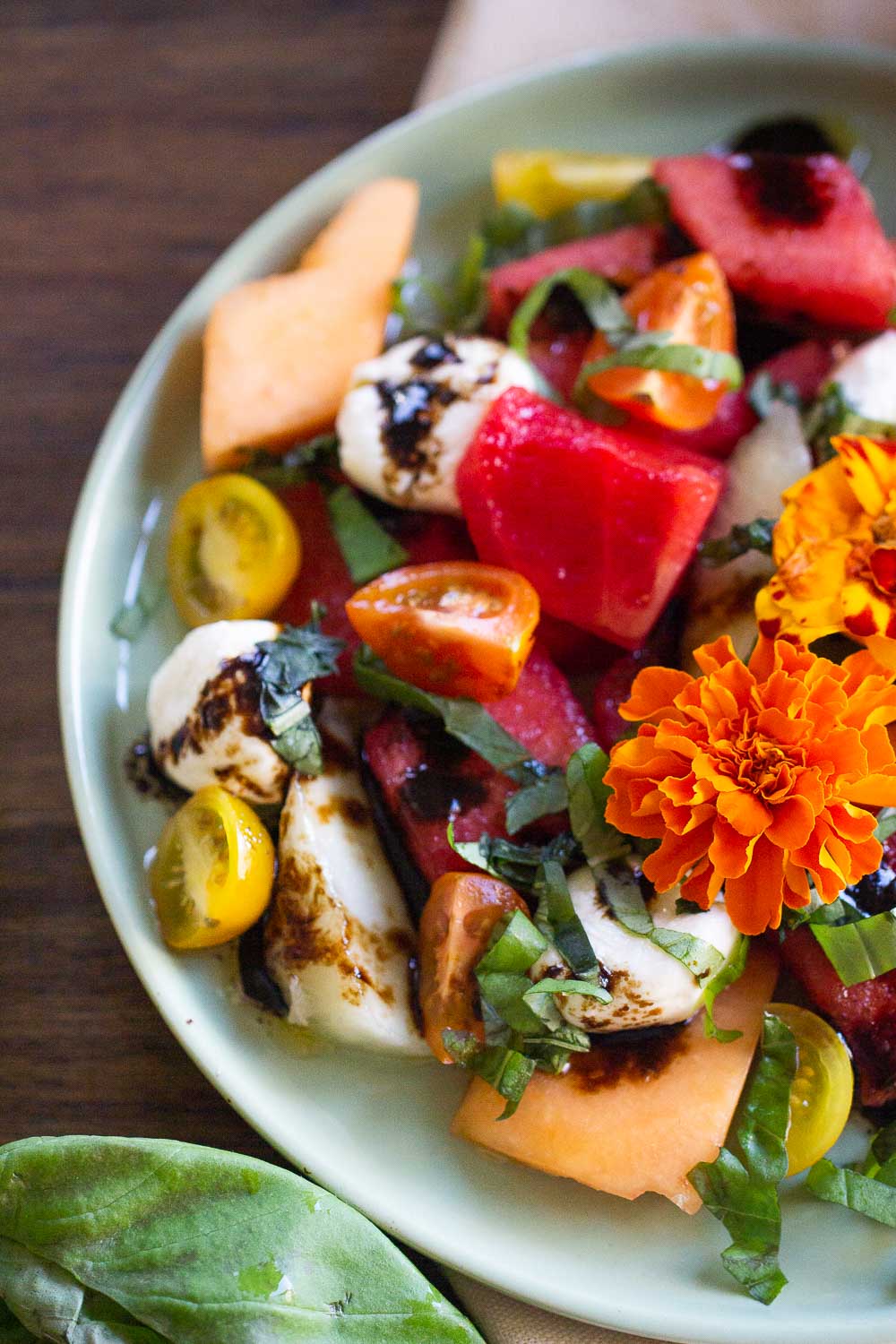 I love caprese salad. Mainly because I'm using fresh ingredients. The crunchiness and juiciness mix together in one dish. Adding watermelon adds more flavor to this salad making it way better than a typical boring salad recipe. What is your favorite salad to make?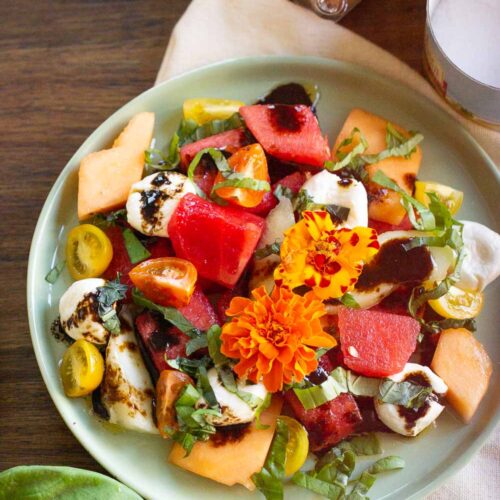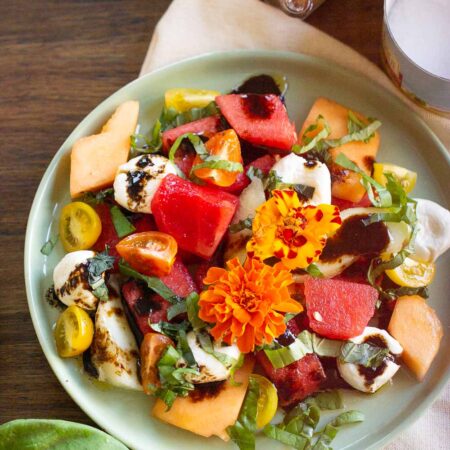 Ingredients
1

cup

balsamic vinegar

3

tbs

honey

1/2

small red seedless watermelon

cut into 1×1″ thick

10

oz.

2 cups cherry tomatoes, halved (or your choice)

6

oz.

fresh mozzarella

sliced (or torn)

1/2

cup

fresh basil

torn into bite size pieces

1

tbs

extra virgin olive oil

1/2

tsp

salt
Instructions
Add balsamic vinegar and honey to a saucepan. Bring to a boil and immediately reduce heat to low. Let it simmer for 20 min. until sauce is reduced to about half and is a thick consistency.

Preheat a grill pan over high heat and spray the pan with cooking spray. Sear each side of the watermelon 1-2 minutes per side or until a nice char has formed.

Arrange tomatoes, mozzarella, watermelon, and basil in a large bowl. Toss gently to combine. Add the olive oil, balsamic reduction, and salt. Toss until everything is well coated.