Creamy Avocado Dalgona Coffee is absolutely irresistible and a great way to make your morning coffee super special. The creamy fluffy sits on top of the avocado smoothie makes a great brunch drink. or an afternoon pick-me-up.
Mornings just got 100x better and this is a fact. I want you to know that morning brew AND easy non-stressful mornings can be found in the form of something magical and beautiful called Avocado Dalgona Coffee. I know it might be confusing – avocado, smoothie, and coffee? But, no need to be confused.
HELLO! Meet your true match. Avocado Dalgona Coffee. The best part is this is an easy recipe to make and although they are great for brunch, they are also perfect for your afternoon pick-me-up.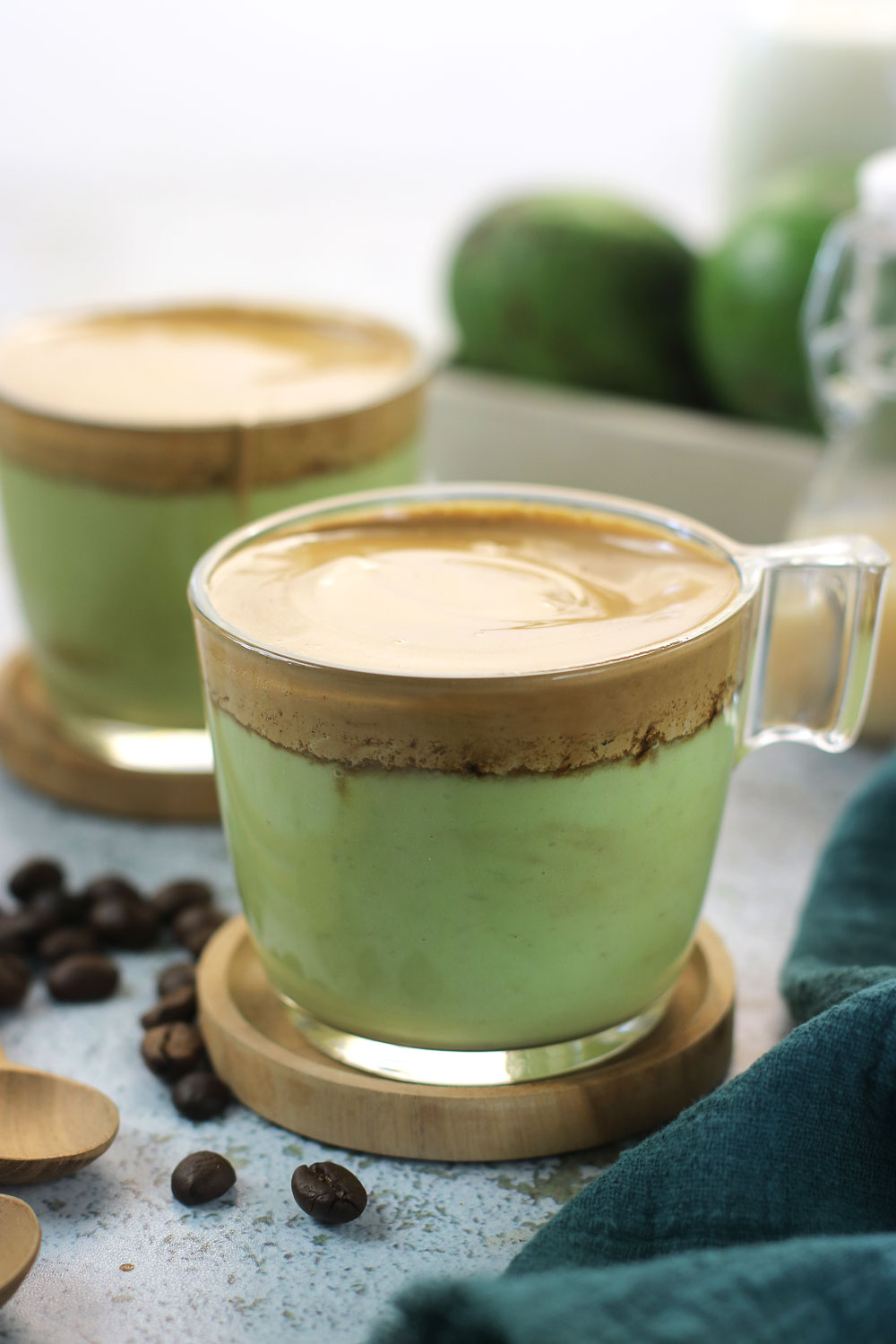 How to make avocado dalgona coffee
Why is my Dalgona Coffee not fluffy
When you're ready to whip your coffee, mix it at high speed for 3-4 minutes.
Soooo mornings are looking pretty awesome right about now, right? But, things are getting better these awesome recipes for #BrunchWeek. And this is why:
Beverage Recipes
Bread, Grains, and Cereal Recipes
Egg Recipes
Fruit and Veggie Recipes
Meat, Poultry, and Fish Recipes
Dessert Recipes
So here's the recipe for ya. I hope you have an amazingly delectable brunch ahead!