There's never really a bad time for a big scoop of Bourbon Bacon Skillet S'mores. This version is amped up with everyone's favorite: BACON! And there's an adult version with bourbon in it.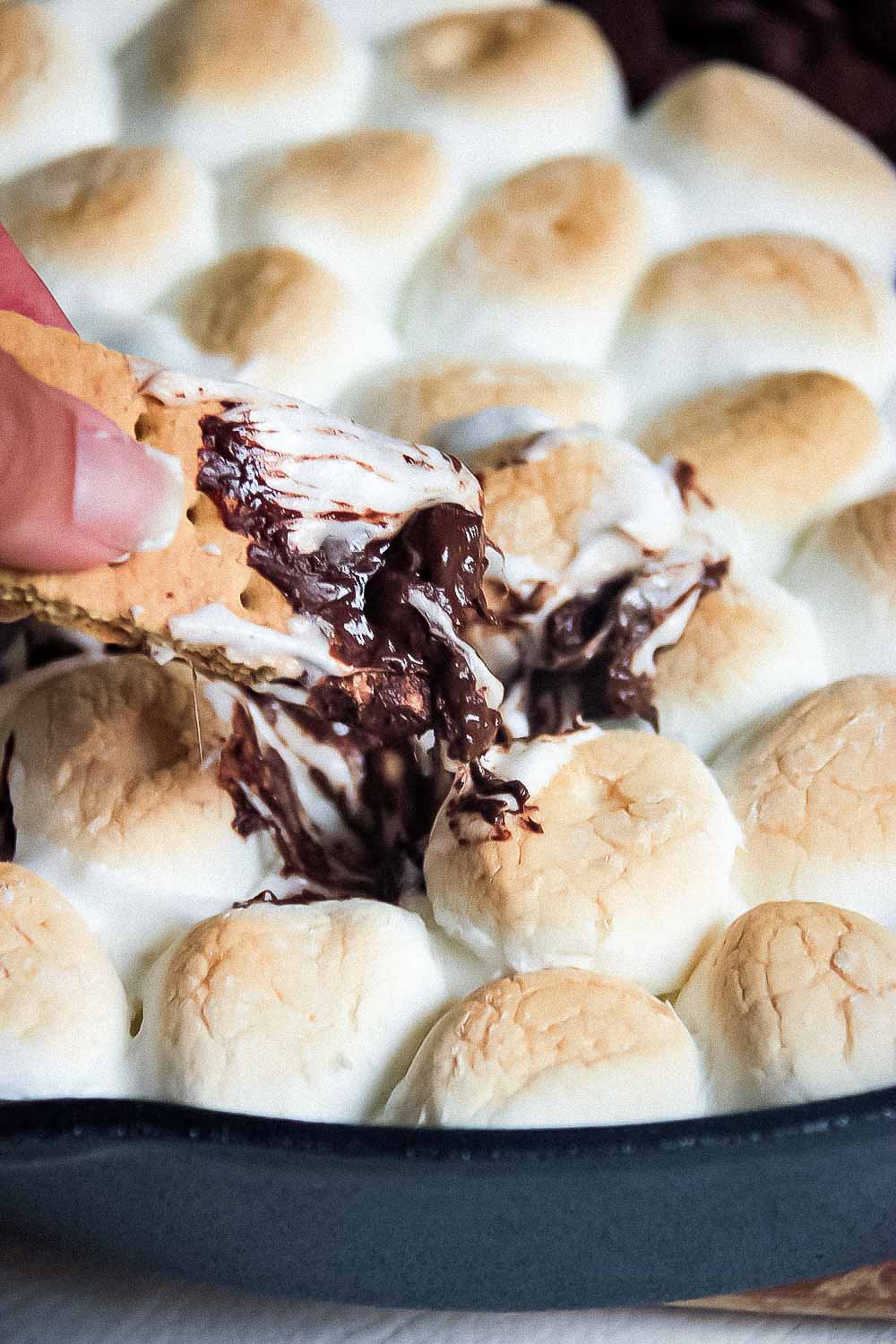 You guys… Did you catch my InstaLive stories about Eat Drink SF? Just in case you missed it, I'm sharing some pictures from it in this post. Eat Drink SF was a fun and lively festival hosted by Golden Gate Restaurant Association to celebrate the world-class culinary goodness of the Bay Area.
In short, it's a 4-day event that showcases the incredible dining region and the chefs and elevated cuisine, filled with plenty of delicious food and drinks, as well as networking. I must say, it's really hard to pick a favorite food because everything tasted super-duper good.
Like this
Or this
As you can see, it's all drool-worthy, and I came home with a long list of restaurants to visit… and calories to burn off wink smile. Eat Drink SF was so awesome and I invite you to join in next year. Be sure to catch me on Instagram, cause who knows, I might do another ticket giveaway like I did earlier this month/year.
Speaking of good food, have you checked out this awesome new product from Emeril Lagasse? First of all, I love him! I think he is so fun and full of excitement, and of course, his creative cooking is inspiring. I was excited to hear about his cast-iron skillet, and the first thing that came to mind was… skillet cookie. Not just any skillet cookies, but a really good one. I mean this…
… with bourbon and bacon!
Can you just imagine how delicious it will be? And it only takes 30 minutes (or less) to prepare! But first, let's take about this skillet which I got mine at Sam's Club. I love how this skillet has removable silicone grips to protect our hands from heat and make cooking so much easier with this. And this skillet is also perfect for high-heat resistance for use on stovetop, oven, BBQ, or campfire. College students, meet your new best friend! Click here to find the nearest Sam's Club.
But, since you're special, and I love this product so much, I'm going to be giving away TWO of these cast iron skillets so you can make these yummy s'mores at home too. And you can click here for some inspiration. Check it out here: