I love eating waffles for any time of the day and this Breakfast Egg Waffle is my all-time favorite. All that you love about breakfast, in an easy and fun form!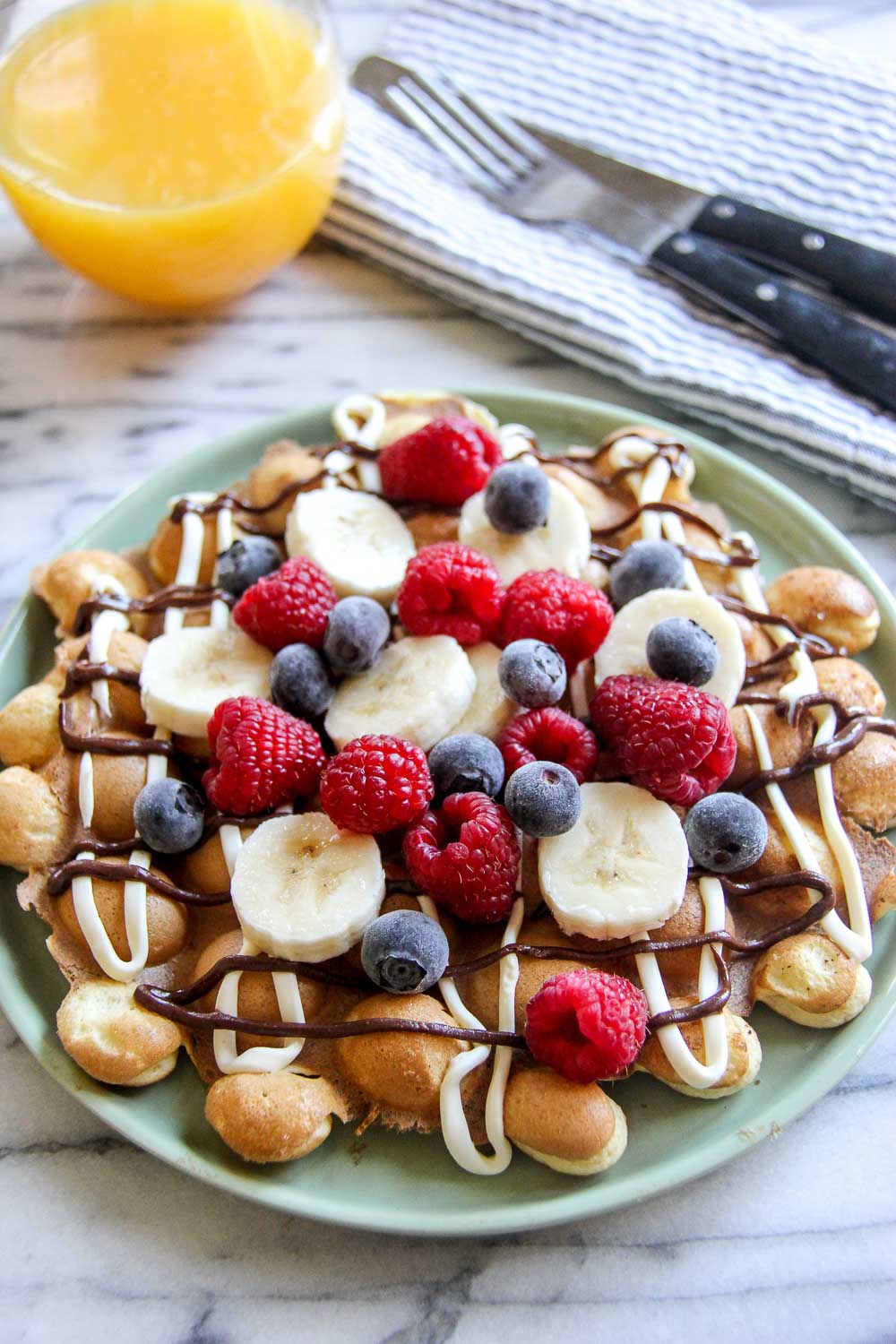 Making things by hand is one of life's greatest pleasures, but the reality is: sometimes it's more troublesome than it's worth. Made a trip to the craft store, bought and set up your supplies only to find out that you actually need bigger medium, made another trip to the craft store, got a bigger medium, but found out that it didn't fit in your car so you ended up putting it on the roof of your car and held it with one hand (while the other hand stayed behind the steering wheel), made it home safely but then you're too exhausted with all those adversities, so you're thinking that you were better off buying the thing instead of making it, and you could have created more fun things in the kitchen.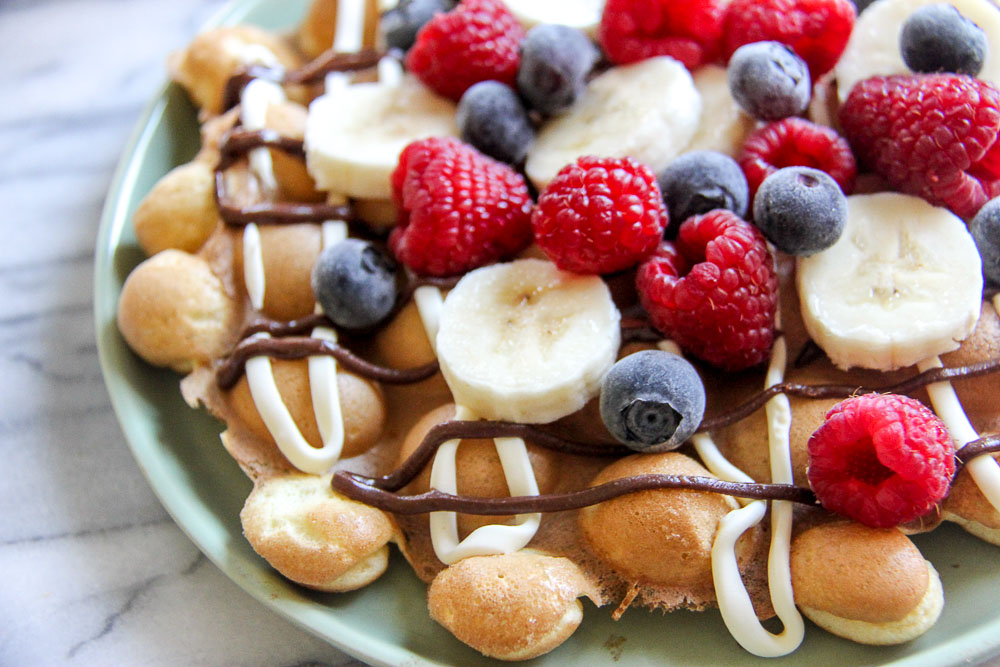 That's the story of my life when we decided to make a canvas painting for the living room. The hubbie thought it's a great idea to practice on a smaller canvas so we purchased a small one. But it took about a week to dry. Not to mention the second and third coating. And we're brave enough to get a 48×60-inch size. Phew, I think we will be able to finish it by next year.
Speaking of painting, how would you decorate your breakfast? Imagine a plain canvas made of pancakes or waffles in the morning, how would you like them done? I used to paint mine with a scoop of ice cream, chocolate syrup, and hazelnuts all over. Or cherry sauce or toblerone sauce or blueberry sauce.
This time, I'm sharing my new breakfast favorite of egg waffle, with creamy mascarpone, chocolate syrup, topped with your favorite fruits. The idea came when we have grilled cheese for desserts aka mascarpone with berries grilled sandwich and a light bulb suddenly appeared in my mind. I like fun and colorful breakfasts, one that I could paint on, just like painting on a canvas.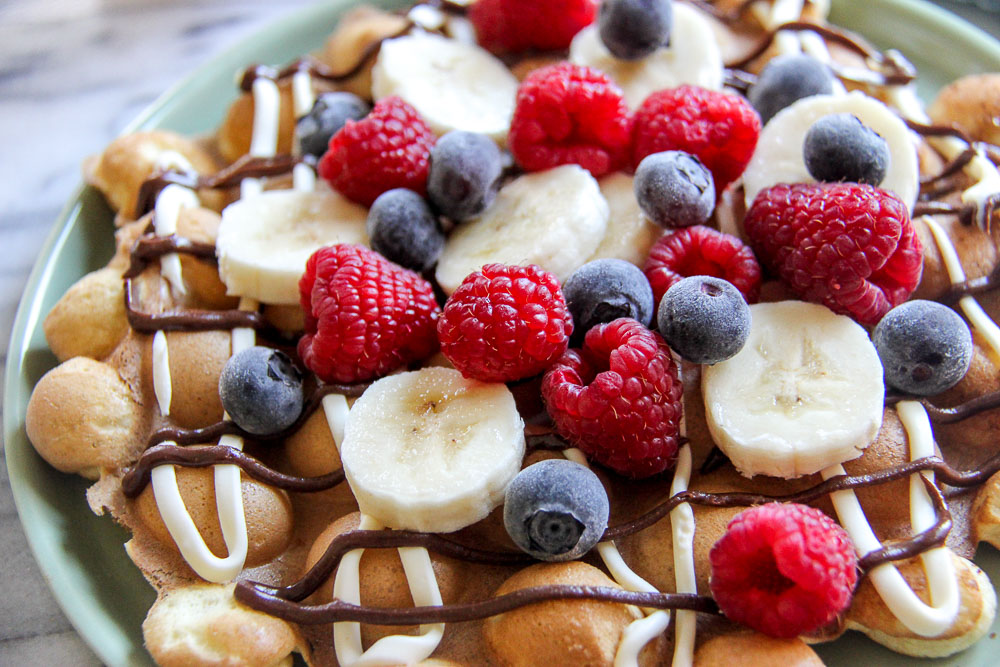 If you're curious to try this at home, check out the giveaway below for a chance to win Nordic Ware Egg Waffle Pans. And of course, a big shoutout to Nordic Ware for sponsoring my first blogiversary. To learn more about Nordic Ware, check out their site or follow them on Facebook, tweet them here, take a peek on their Instagram, get creative recipes on their Pinterest and YouTube site.