One sauce that works magic. This Easy Teriyaki Salmon is great for a healthy and delicious weeknight meal. So flaky and moist.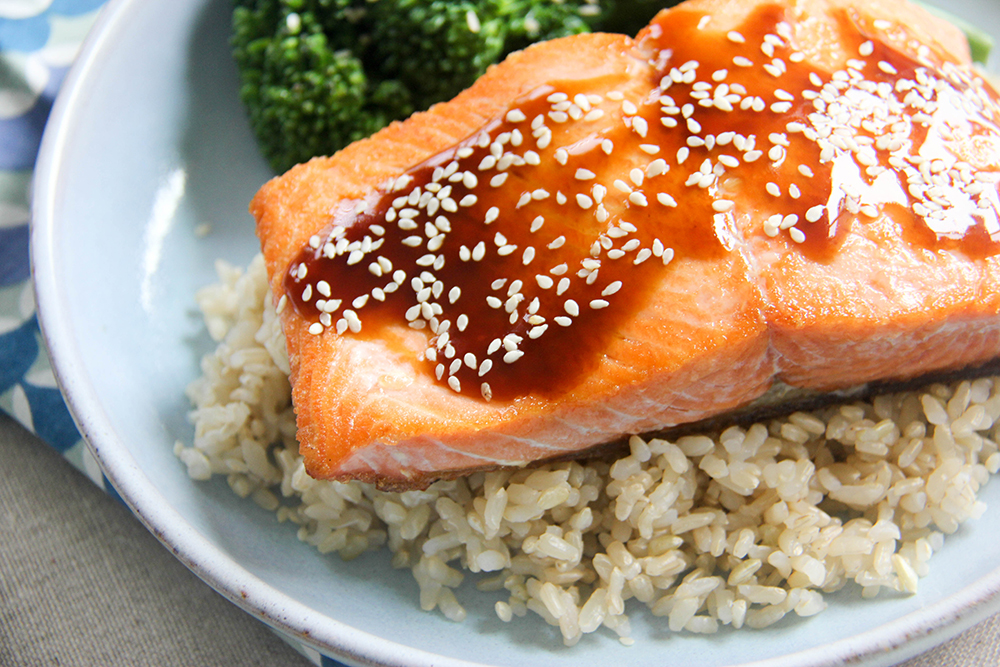 Do you like stocking up on sauces in your fridge? I am coming from an Asian family so our fridge is always full from all kinds of condiments, garlic sauce, or even chili sauce. I sometimes wish we all have one sauce that can fit all or give a better solution so we can empty out the fridge and add other ingredients instead.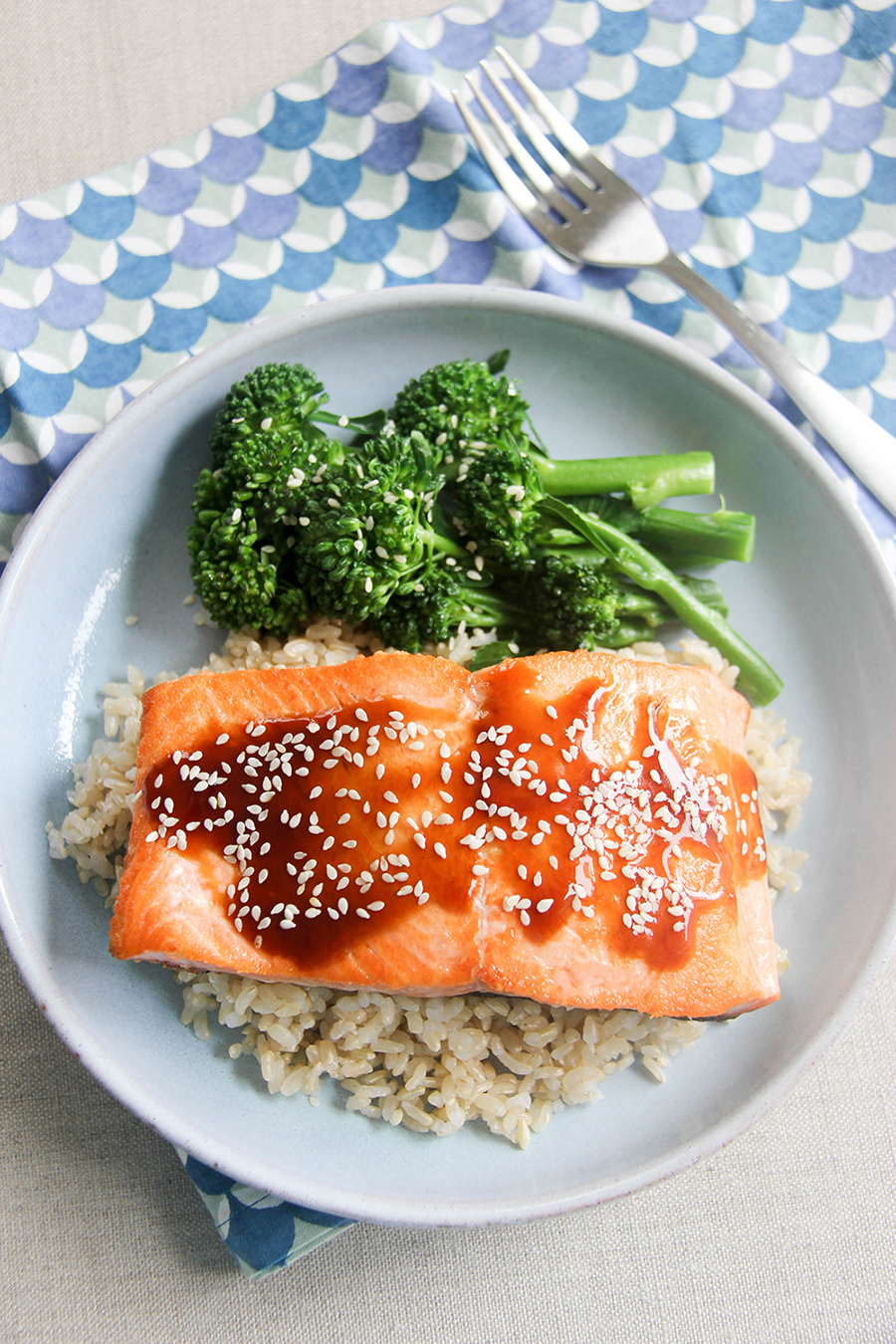 Well, if you wonder how one sauce can turn into a different meals, I have a solution for you. This teriyaki sauce is the answer. Remember this sauce I shared over last year? I've been using it since then and adding it to my weekly menu. Chicken teriyaki, pan-fried teriyaki noodle, and so on. The possibilities are endless and today I am sharing this Salmon Teriyaki recipe.
I love salmon. Well I love fish, in general. It's the only thing I can eat all day without complain. And oh, chocolate too! I'm just happy the hubs is on the same boat with me when it comes to fish. We tend to eat fish more than we eat meat. This Salmon Teriyaki is so easy to make. It's a perfect meal to prep after a long work or crazy day. All you need is to preheat the oven, salmon, teriyaki sauce, and enjoy that extra time relaxing. So one sauce fits all? Just be sure to make a double portion of this sauce.
Print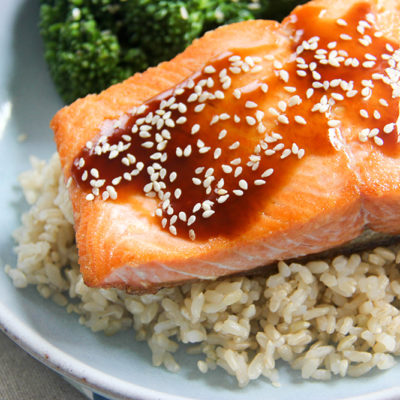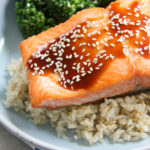 Salmon Teriyaki
---
1

batch teriyaki sauce from here: http://www.brunchnbites.com/teriyaki-meatballs-bento-box/

4

(6 ounce) salmon steaks

1

tbs sesame seeds
---
Instructions
Mix in 1 cup of teriyaki sauce and salmon in a resealable plastic bag. Squeeze air out of the bag and let it sit for 1-2 hours. Drain and discard used marinade.
Set oven rack about 4 inches from the heat source and preheat the oven's broiler. Place salmon steaks into a broiler pan and broil for 5 minutes. Brush steaks with more teriyaki sauce, turn, and broil until fish is opaque and flakes easily, about 5 more minutes. Brush again with marinade and sprinkle with sesame seeds.