Stuffed Cucumber Cups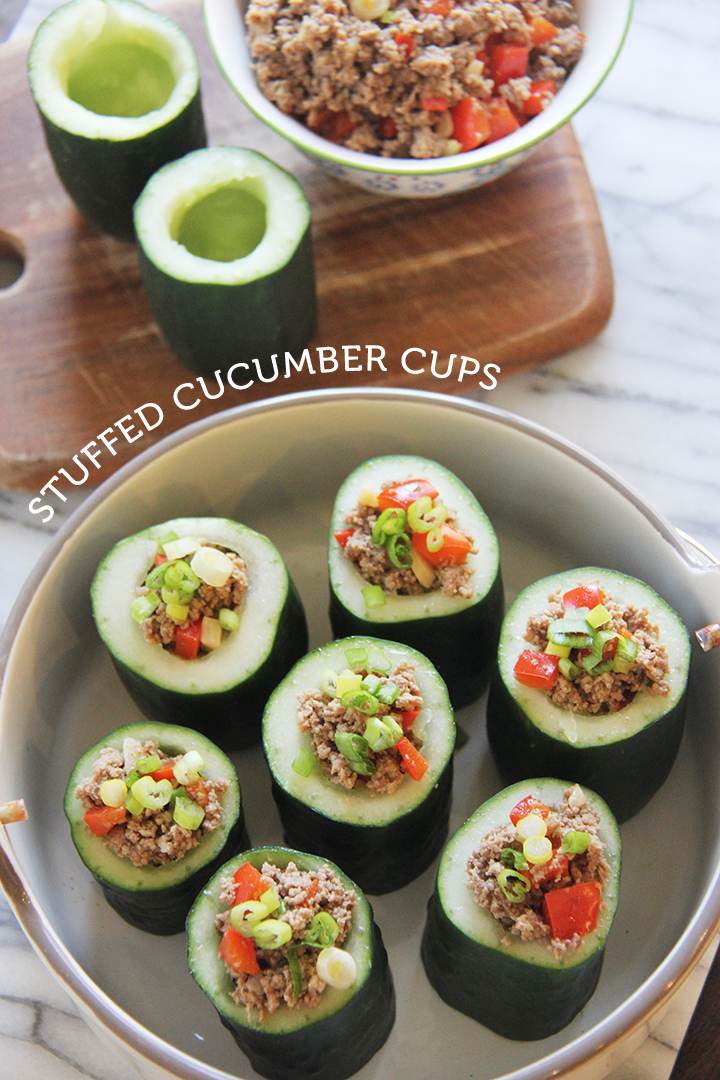 Summer has gone by real fast and it's hard for me to keep track with all Summer activities and baking marathon. For some reasons, I managed to travel a lot this year and we'll go for another trip in two weeks. This time it will be with my family members. Mom has been wanting to go on a family trip for quite some time and finally we could make it happen.
With traveling here and there, it's hard to keep track on what you eat, especially since we're a foodie family. We always look forward to try new dishes during our traveling. New dish doesn't necessarily equals healthy dish. So to balance it out, I try to make happy healthy meals at home. This time, my healthy dish is stuffed cucumber cups. I've been eating them non-stop.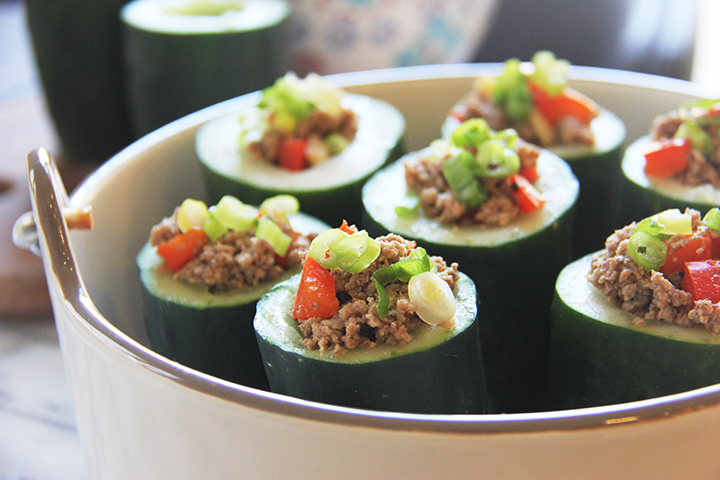 I came up with the idea of using cucumber cups when I was searching for a low-carb appetizer. The idea popped into my mind again this week as I read The Whole30 Program. Thanks to my dear friend, Alice, who inspired me to try this program. My fillings are ground turkey, but you can replace it with ground chicken.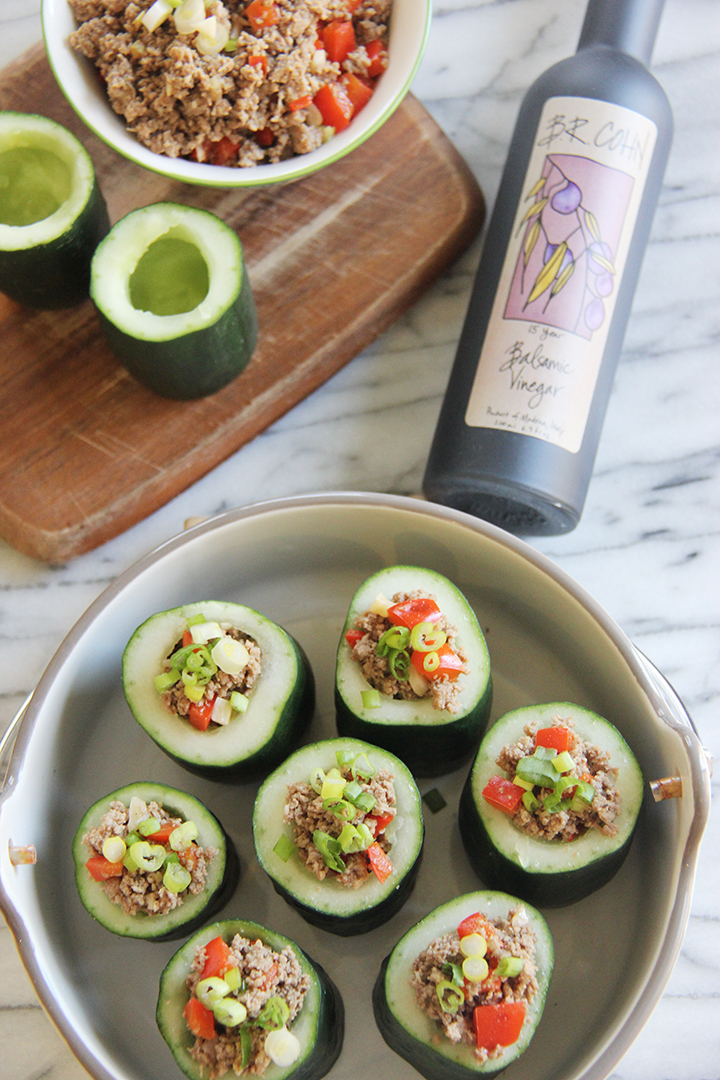 I have also added 15-years balsamic vinegar from B.R. Cohn Winery for extra taste. Their balsamic Vinegar of Modena begins with the juice of Trebbiano grapes simmered in copper pots and then aged for 15 years in small oak, cherry, mulberry, chestnut, and juniper barrels. How cool is that?
I'd love to hear about your Summer. What is your favorite Summer treats?
Stuffed Cucumber Cups
Print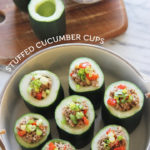 Stuffed Cucumber Cups
---
2

cloves garlic, minced

1

tbs minced ginger

2

tbs olive oil

1/2 cup

cashews, toasted and roughly chopped

1/4 cup

finely diced red bell pepper

1

pound ground turkey

2

sprigs green onion (+ more for garnish)

3

tbs B.R. Cohn balsamic vinegar
Salt and pepper

4

cucumbers, hollowed into cups
---
Instructions
In a large skillet over medium-high heat, add the olive oil to the pan.
Add the garlic and ginger, and cook for 1 minute.
Add the bell pepper, green onion, and turkey. Cook, breaking up the turkey with a spatula until the turkey is thoroughly brown.
Add salt, pepper, and balsamic vinegar.
Spoon the turkey mixture into the cucumber cups and top with cashew and green onions.
Save