After what seems like a never-ending holiday, I am back home and back to work. It's crazy how 1 day can feel like 3 when you're traveling. We walked around like crazy (30k steps in a day!) and my feet hate me. So, I'm happy to be home; however, this jetlag is killing me. So, thanks to Instant Pot, I can make dinner in no time and get some rest. In case you missed my travel stories, I saved them in the Insta Story folder. Go check it out!
At some point, we will all crave takeout. Whether it's your favorite sub from Subway, a delicious pizza to go, or your favorite Chinese dish from the restaurant down the street, that day will come.
If you are looking for a way to make dining at home tastier, you can make these recipes right at home. I have found that through trial and error, most of these recipes taste way better than their takeout counterparts! If you want something quick and easy that tastes way better than takeout,
here are 20+ Instant Pot recipes that are sure to satisfy your taste buds.
Orange Chicken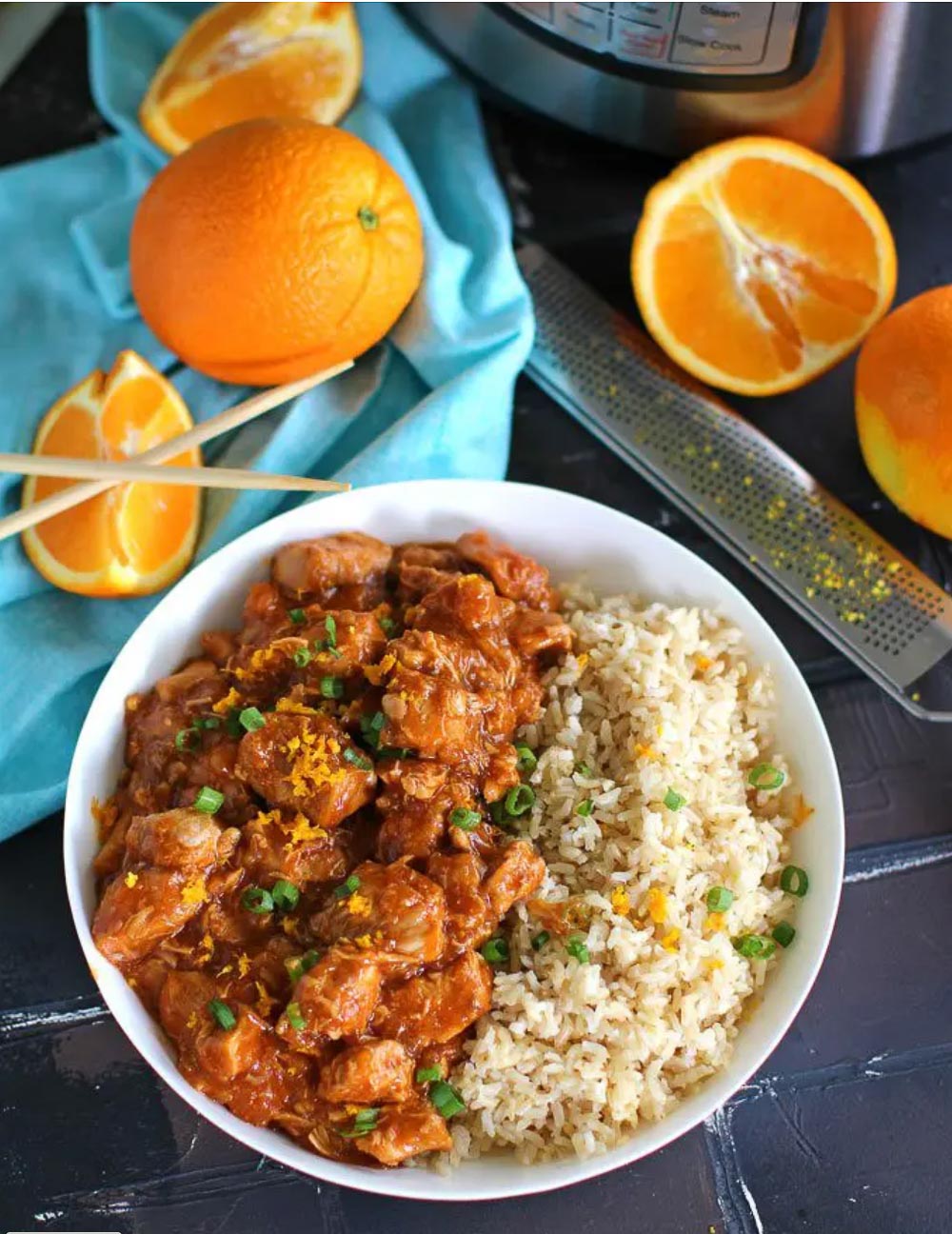 Instant Pot Orange Chicken is healthier than takeout and easy to make using your Instant Pot. Made with fresh orange juice and orange zest for great flavor. Grab the recipe here.
Three Bean Chili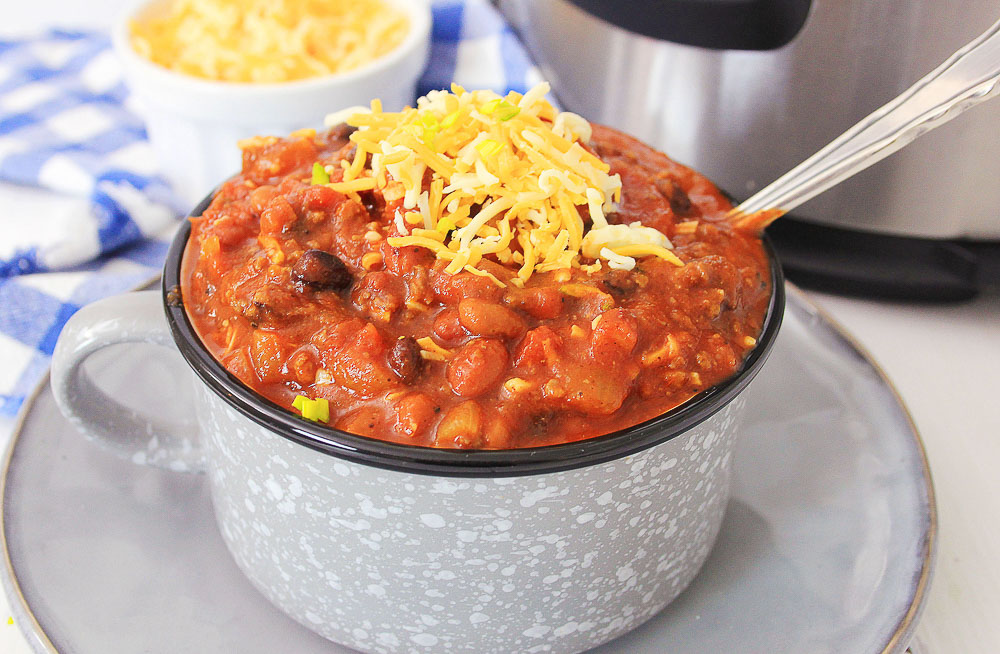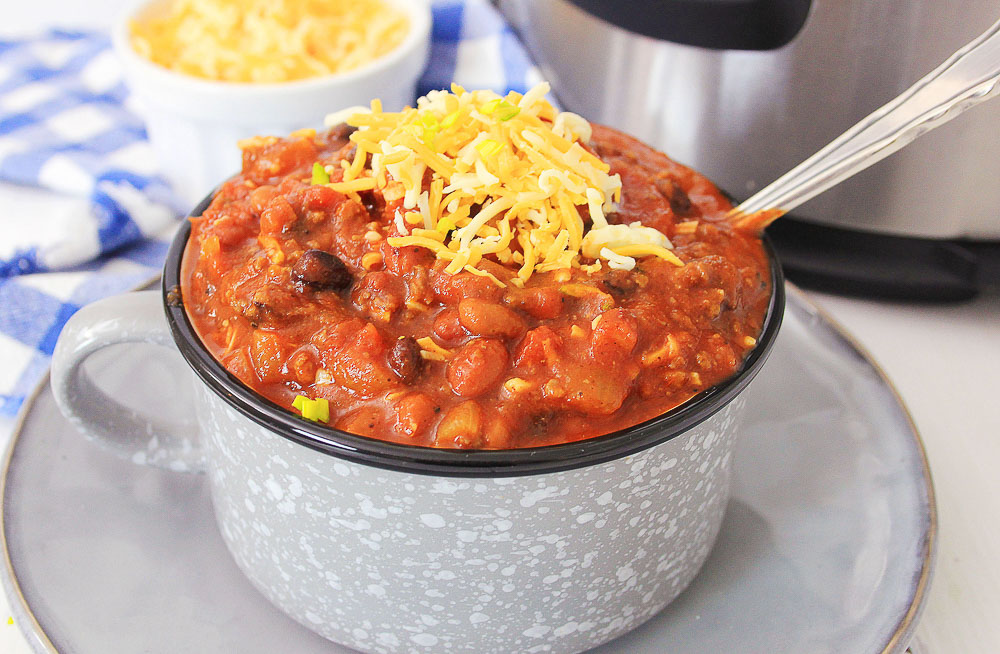 Three Bean Chili is a delicious weeknight meal and awesome as leftovers. Made in an Instant Pot in less than 30 minutes, this chili is hearty, full of flavor, and easy to make. Grab the recipe here.
Shrimp Fried Rice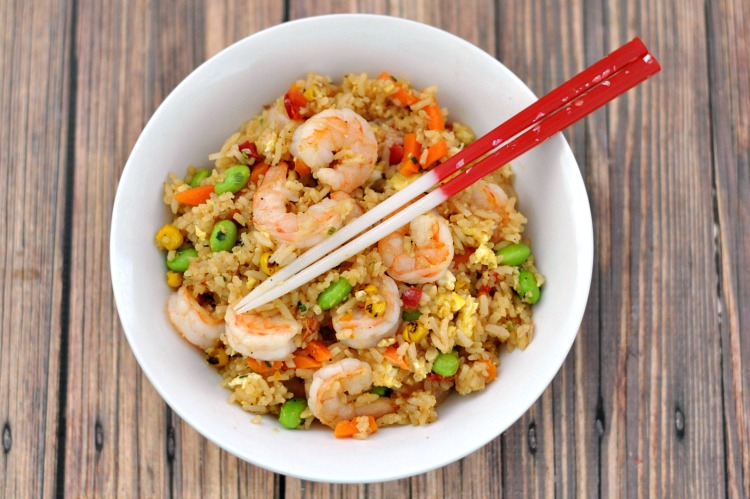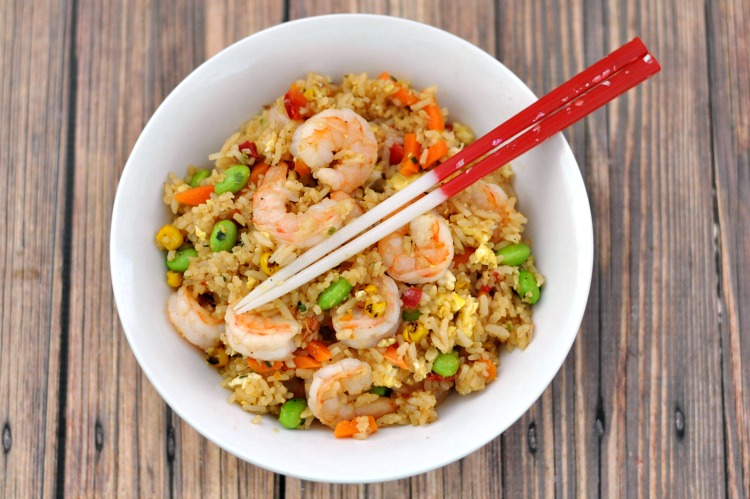 Too tired to cook or drive to get takeout? We keep ingredients on hand for this Shrimp Fried Rice Recipe. It's FAST & it tastes so much better than takeout! Grab the recipe here.
Mongolian Beef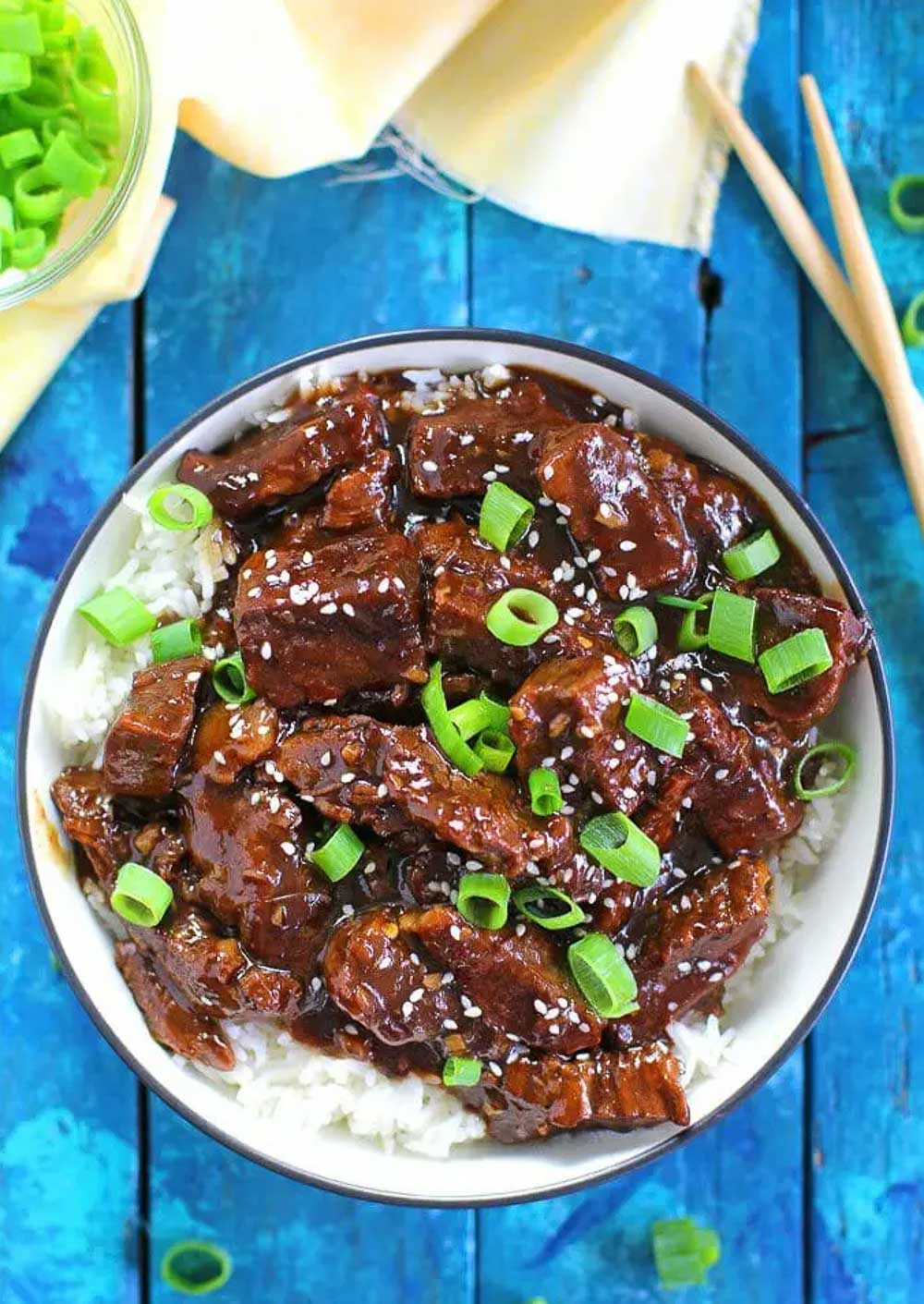 Instant Pot Mongolian Beef is a very easy and delicious meal you can make in just under 30 minutes. Sweet, juicy, and garlicky, is the perfect Asian dish to make using Instant Pot, and healthier than takeout. Grab the recipe here.
Beef and Broccoli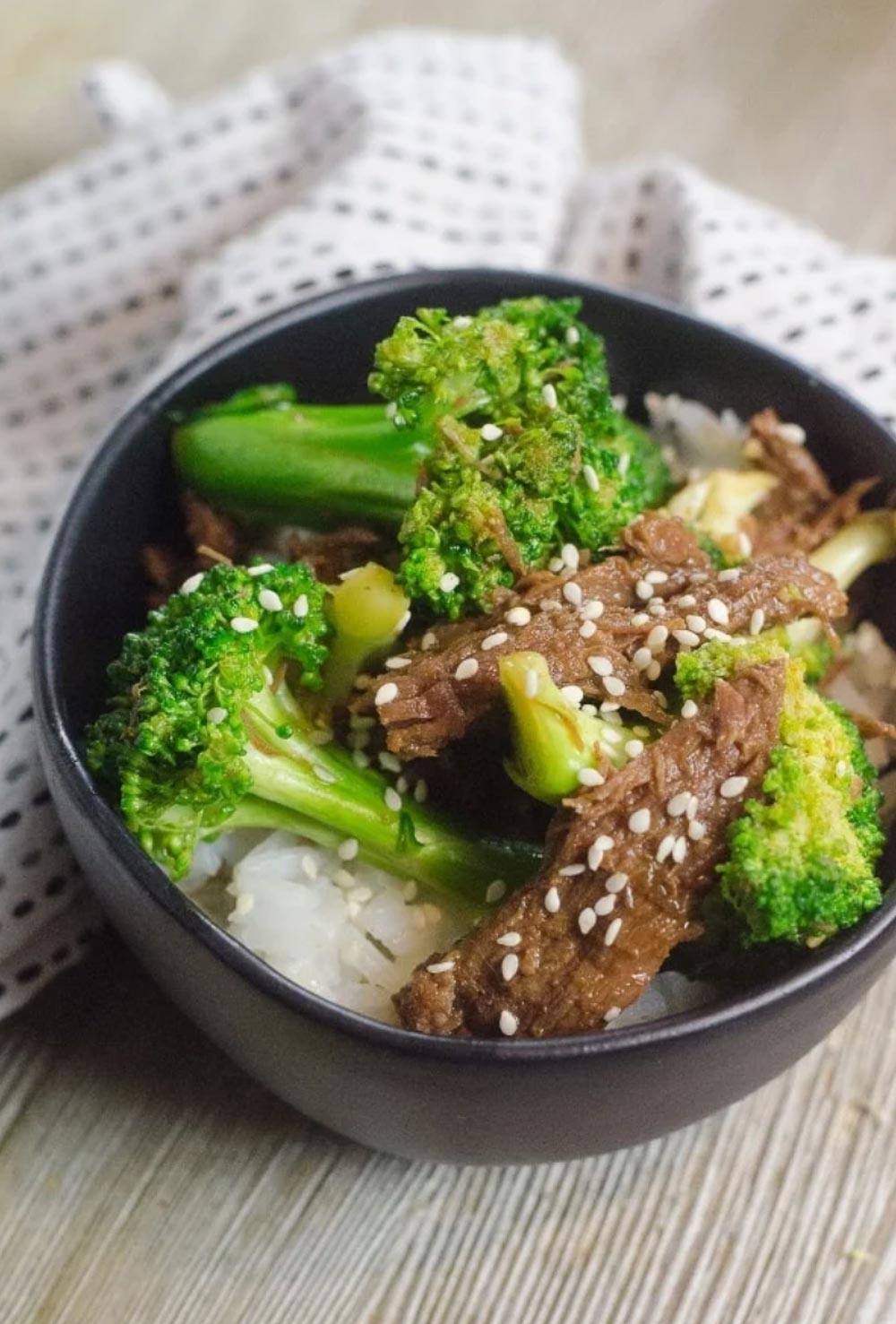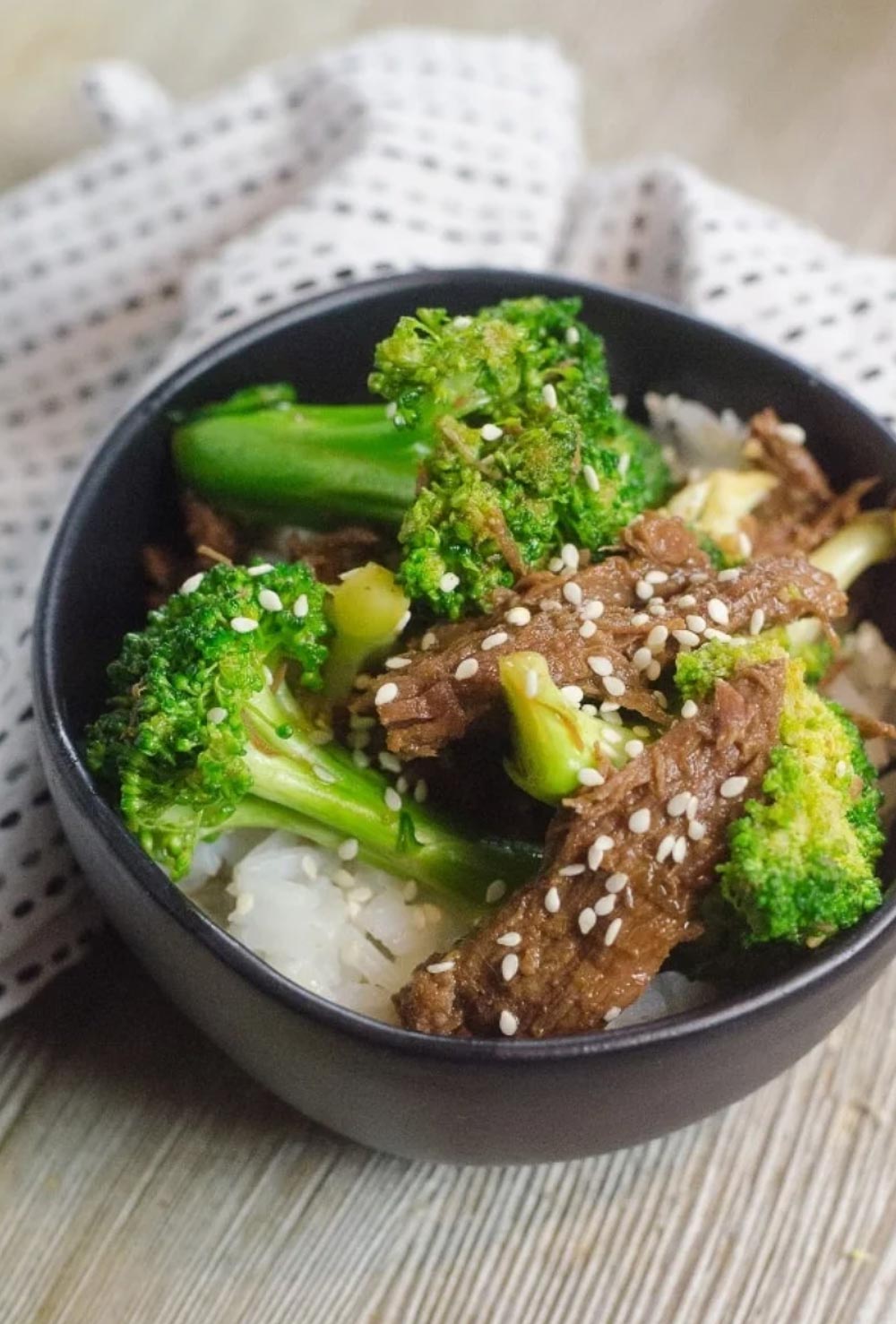 This 30-minute beef and broccoli instant pot recipe is going to be one incredible weeknight meal to serve up your family. Juicy and tender steak paired with broccoli! Skip ordering takeout and make your favorite beef and broccoli dish at home, in no time. This Instant Pot beef broccoli will knock your socks off in flavor factor. Grab the recipe here.
Jalapeno Sticky Wings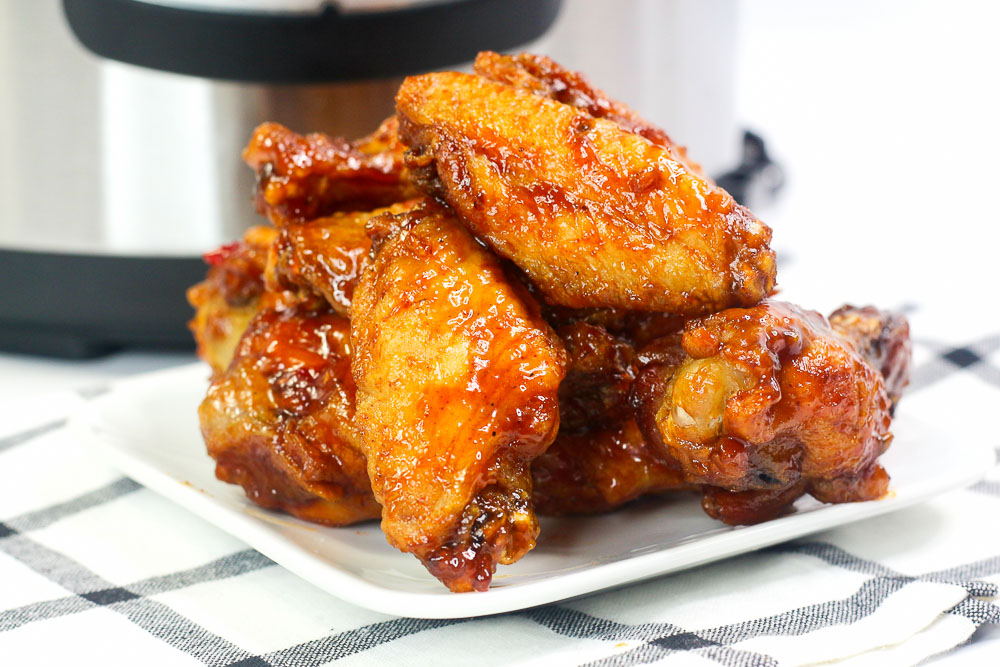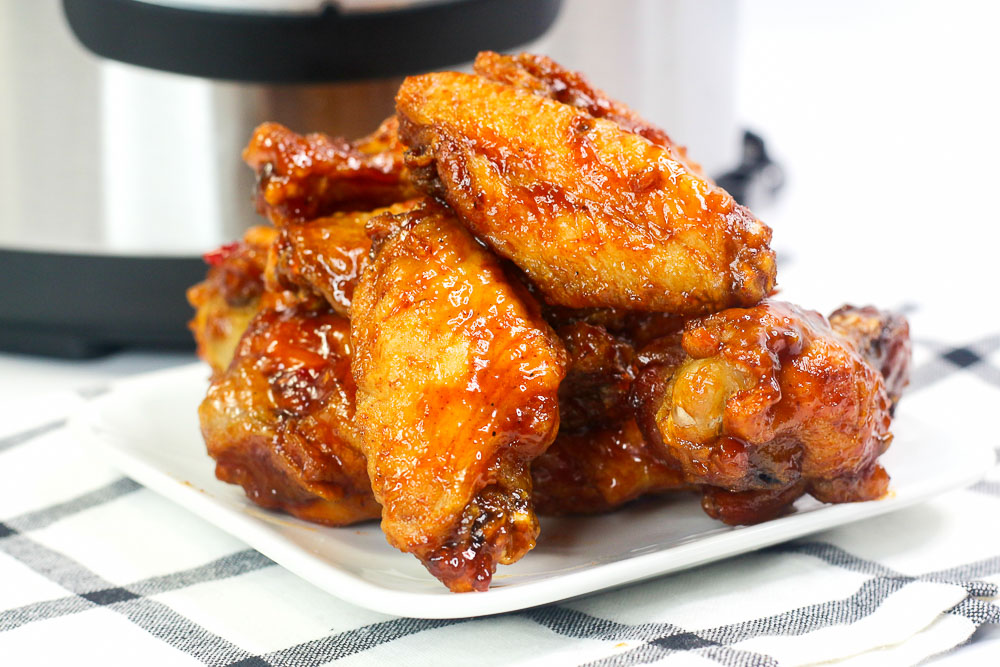 These Instant Pot Jalapeno Sticky Wings are super easy, super delicious, and an addictive starter, so be prepared to make a second—or third—batch right away. Grab the recipe here.
Coconut Chicken Curry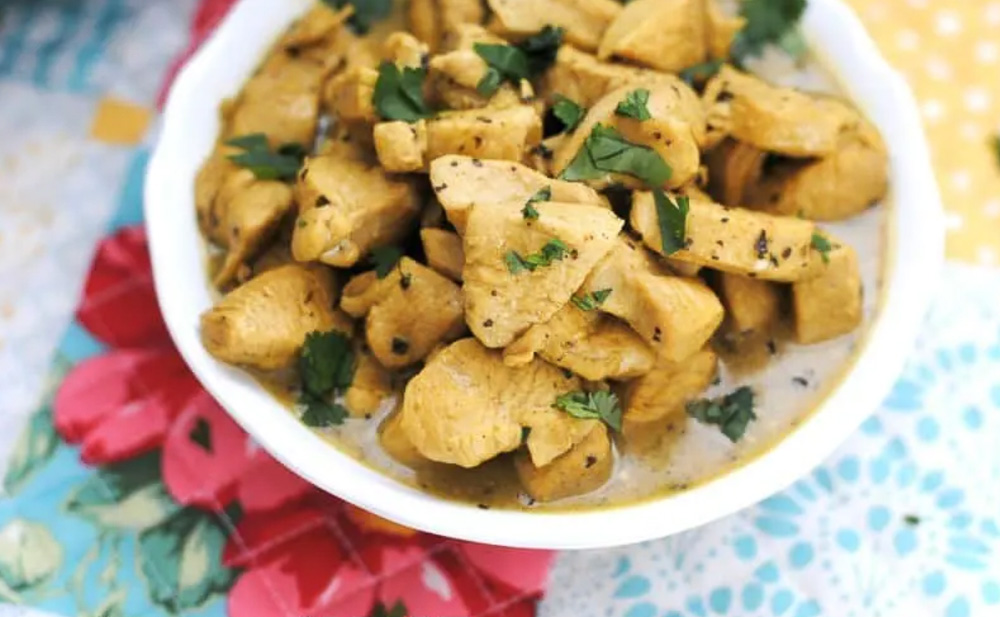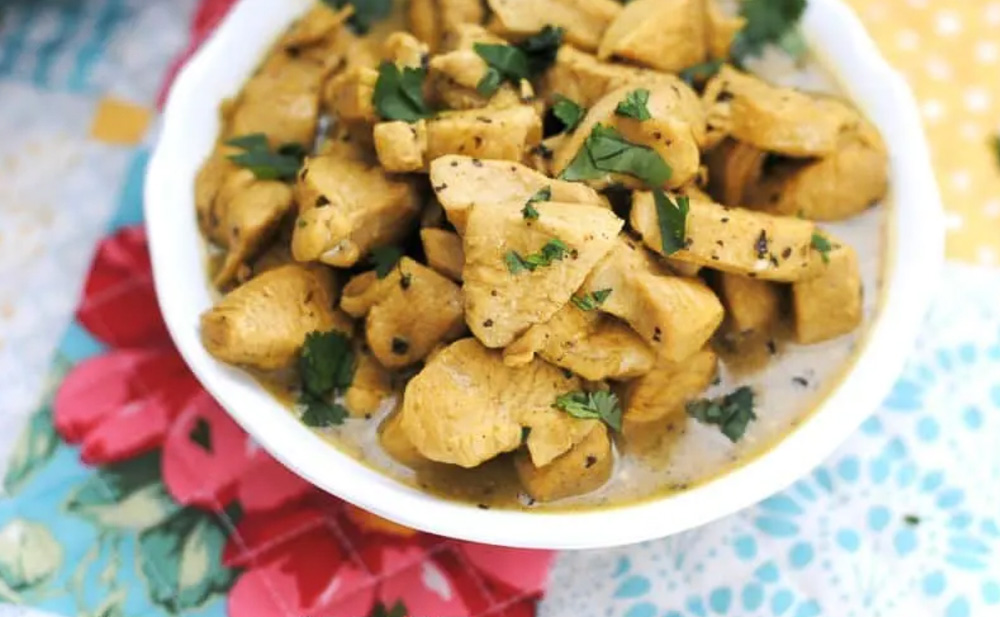 When you want to get the flavors of curry from your Instant Pot, here's the recipe! And, this curry is made with coconut milk, which is a great traditional flavor profile for curry and just happens to make this recipe work for Whole30! Grab the recipe here.
Pulled Pork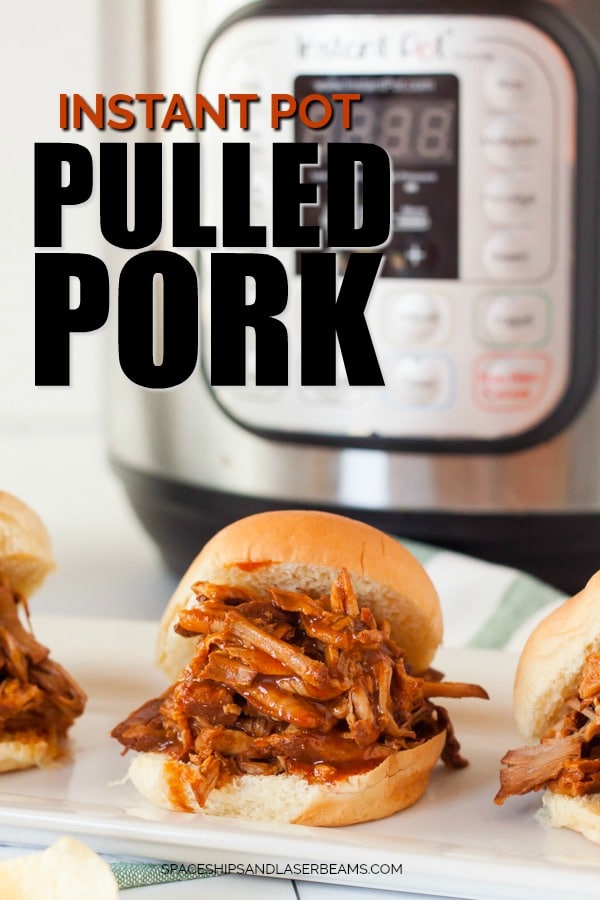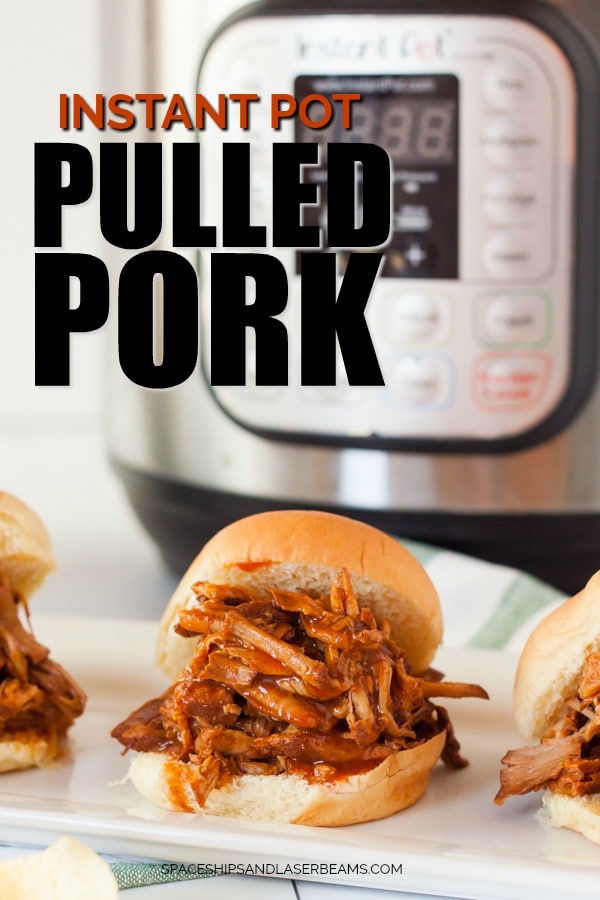 An easy Southern favorite, this Instant Pot pulled pork is so authentic and full of flavor, you'll feel like you're in Texas. Grab the recipe here.
Miso Salmon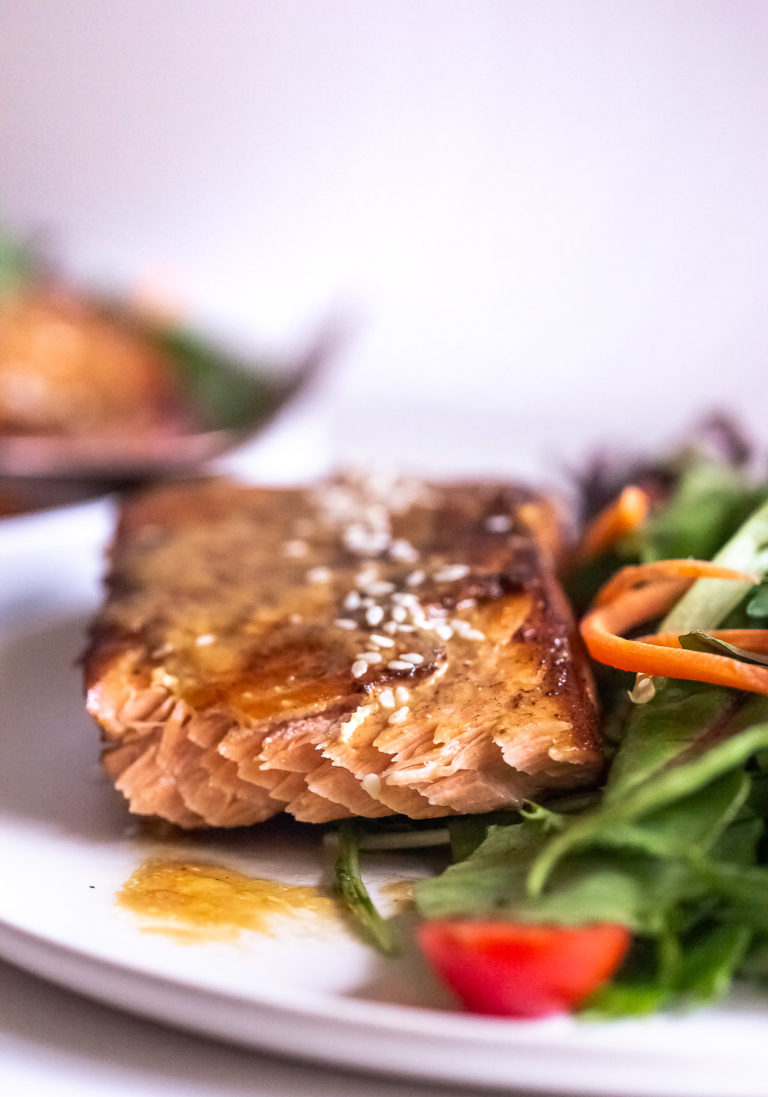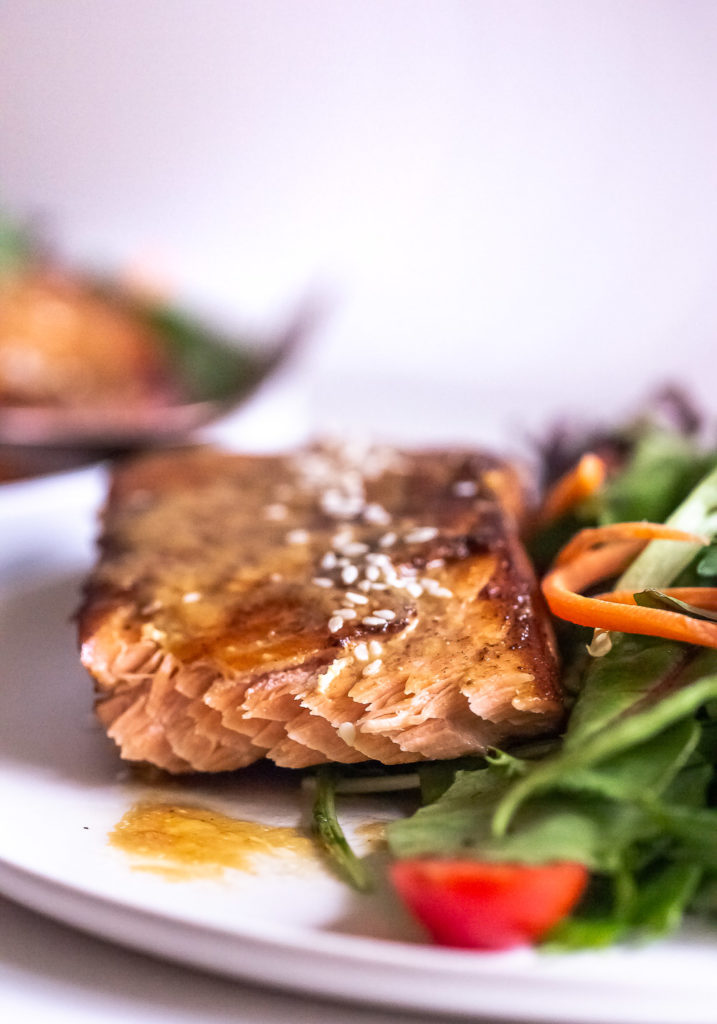 Instant Pot Miso Salmon is a go-to for busy nights; it has all of the flavors you crave with this Asian inspired dish and the convenience of instant pot cooking. Get the recipe here.
Short Ribs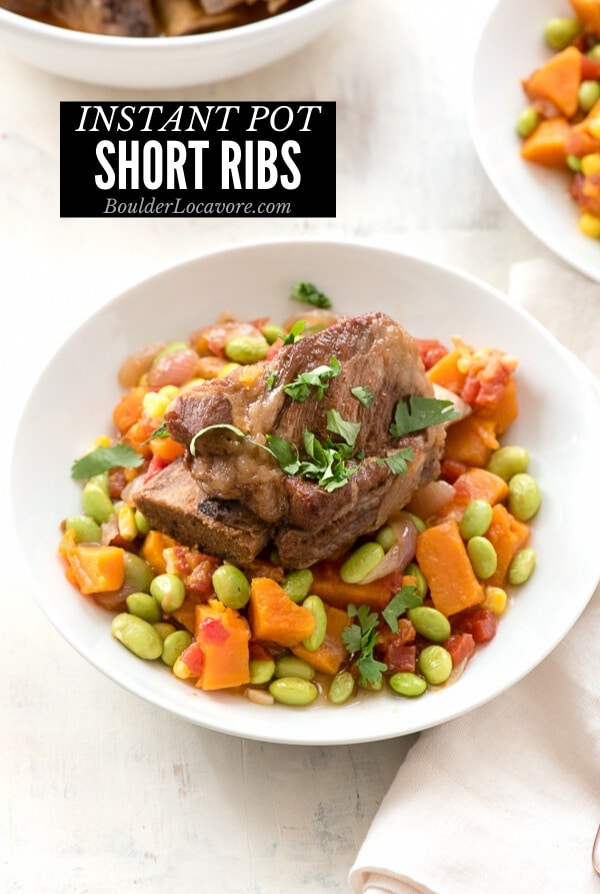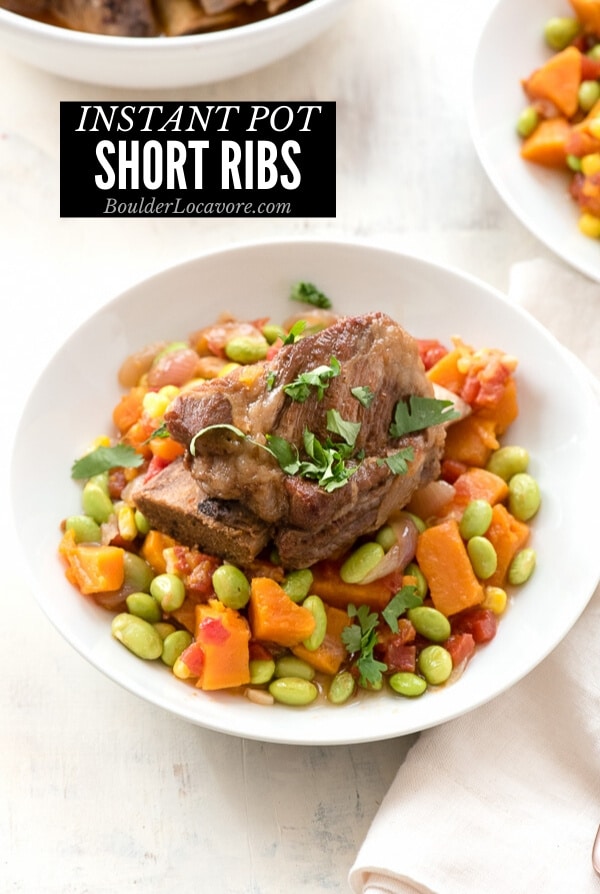 Instant Pot Short Ribs are juicy, tender and easy to make! Paired with Southwestern spices and colorful Harvest Succotash you have an exciting, unexpected dinner recipe in one pot! Grab the recipe here.
Butter Chicken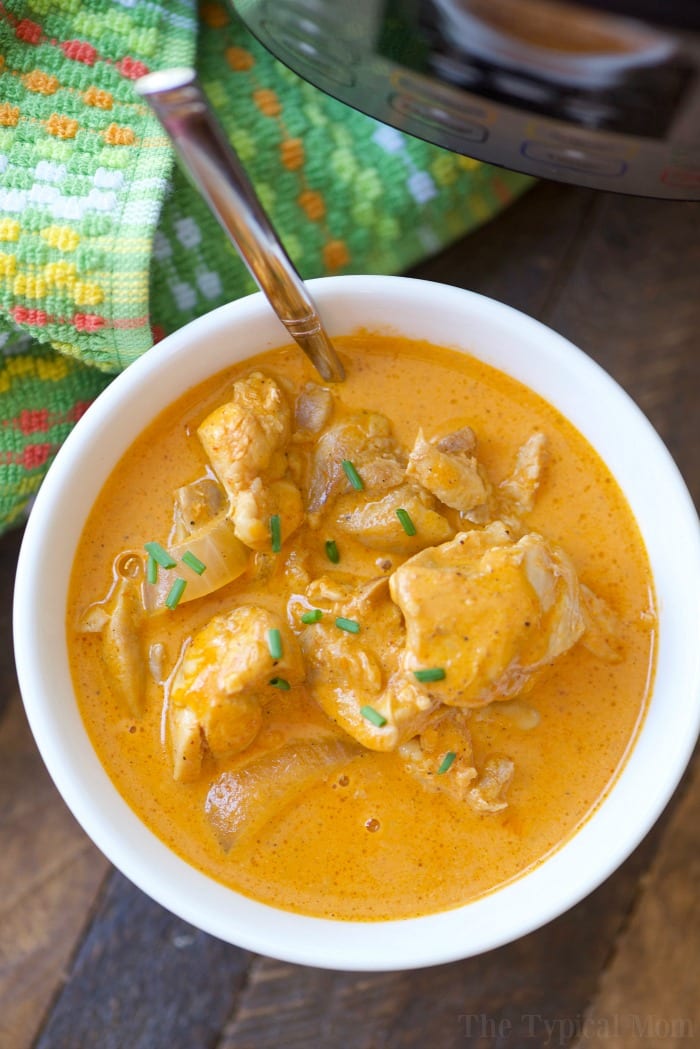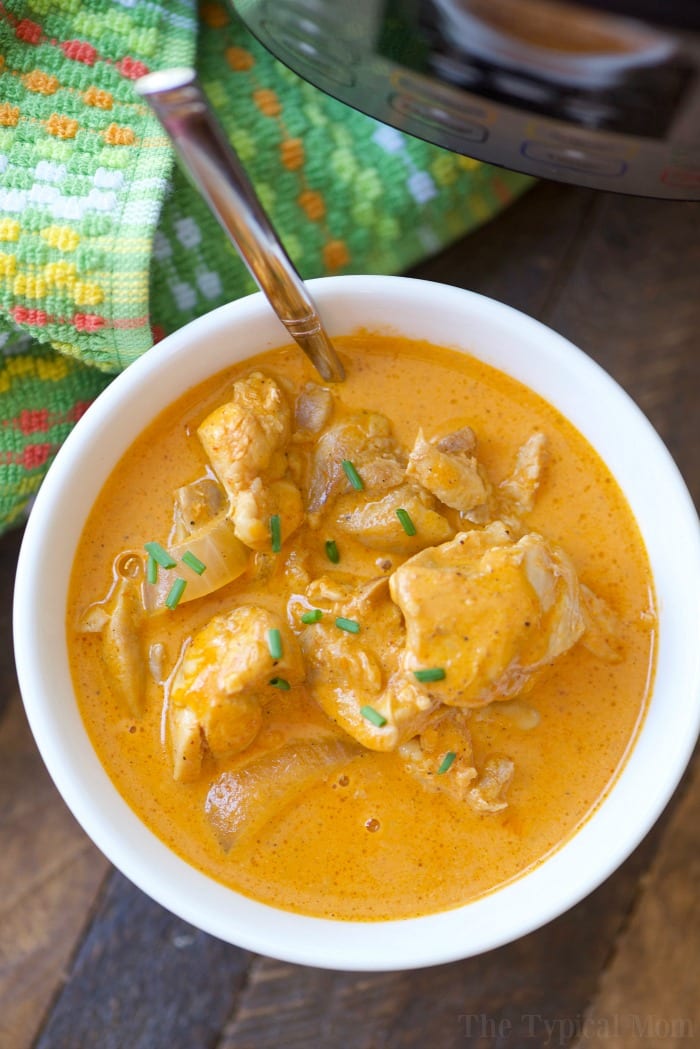 This is a really easy Instant Pot butter chicken recipe that is moist and full of flavor. It only takes 5 minutes to cook and the perfect family dinner with a side of naan. If you're never tried making pressure cooker butter chicken this is an easy one to start with. Add your own spices to make it just right for you! Grab the recipe here.
Meatball Subs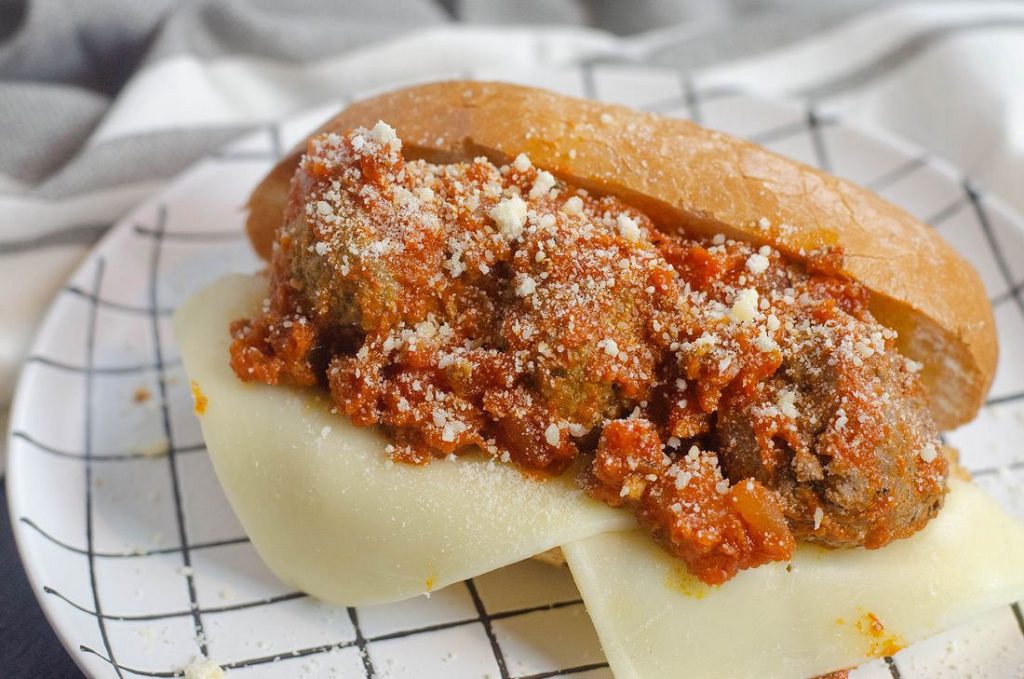 Meatball subs are a family favorite in our home. Usually, I bake the meatballs in the oven and serve them up with sauce along with different cheese. Instead of running the oven in the Summer the instant pot comes in handy for these meatballs. Instant Pot Parmesan Meatball Subs is an easy recipe for ground beef in the instant pot. Grab the recipe here.
Mexican Chicken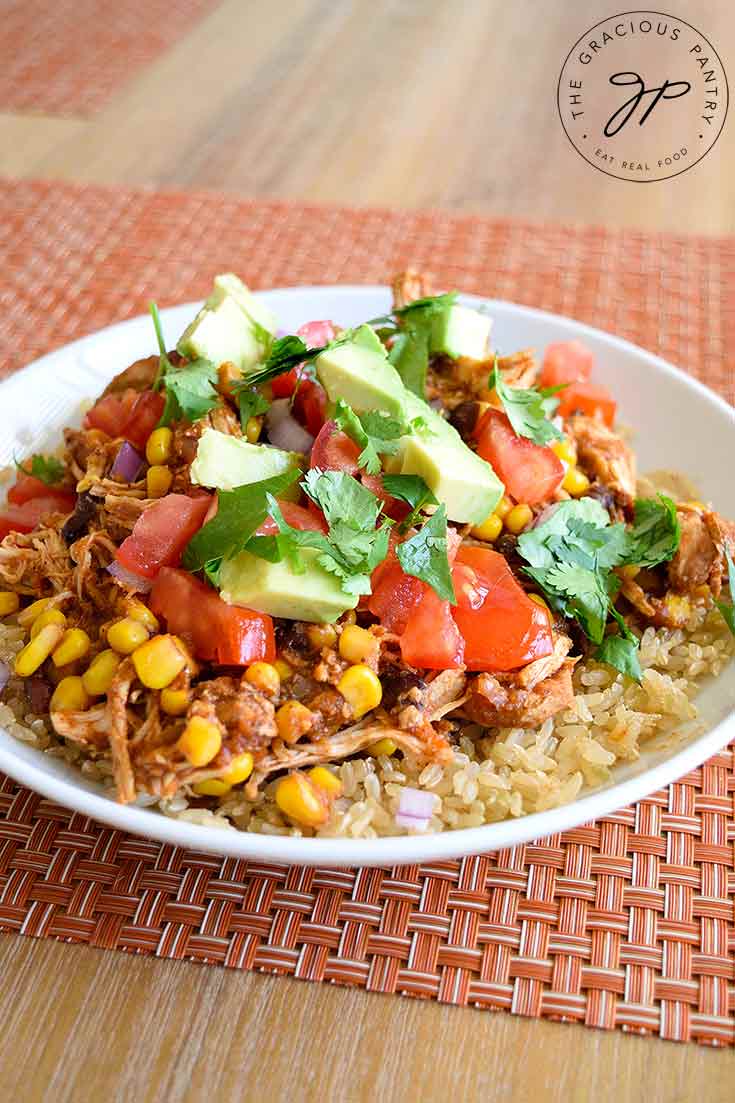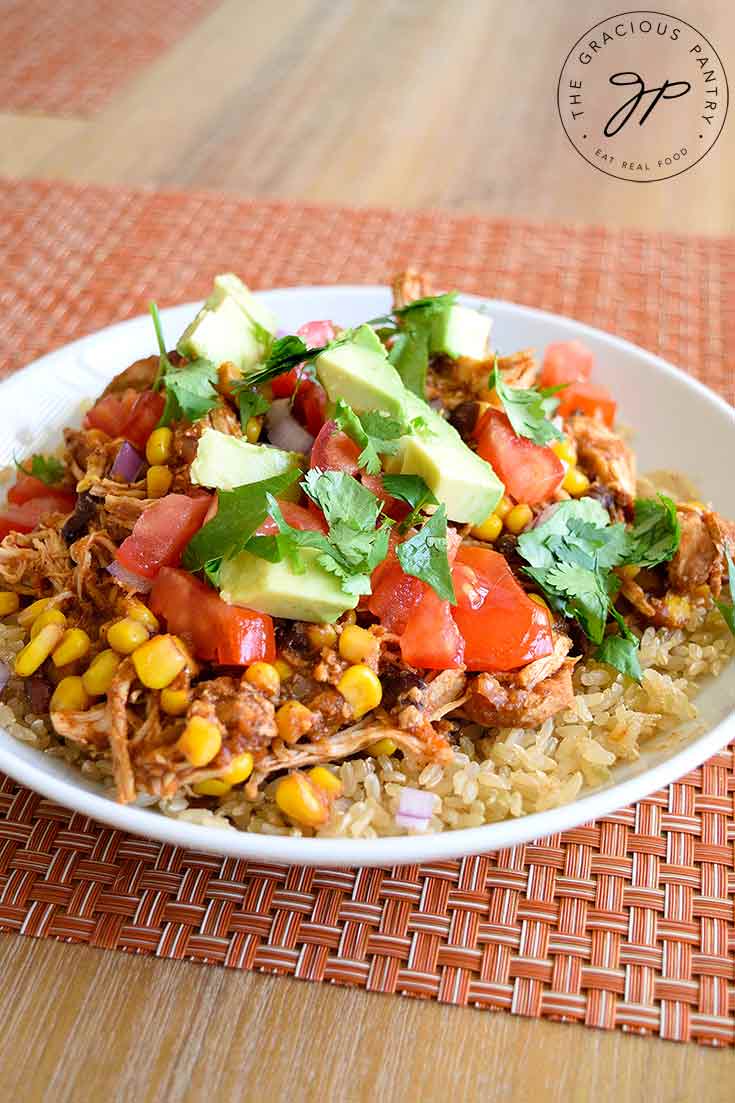 This Instant Pot Mexican Chicken is a quick and easy dinner that has many uses. It's full of hearty ingredients that can be used to make any number of different meals! Grab the recipe here.
Jambalaya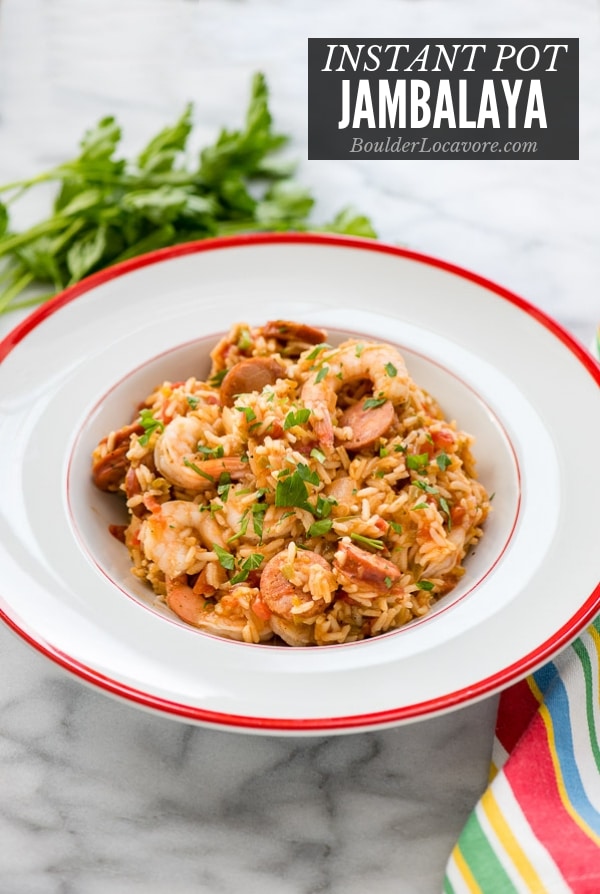 Spark up your dinner menu with this Instant Pot Jambalaya recipe. It's spicy, filling Louisiana recipe full of andouille sausage, shrimp, rice and vegetables that are fast and easy to make! Grab the recipe here.
Supreme Pizza Pasta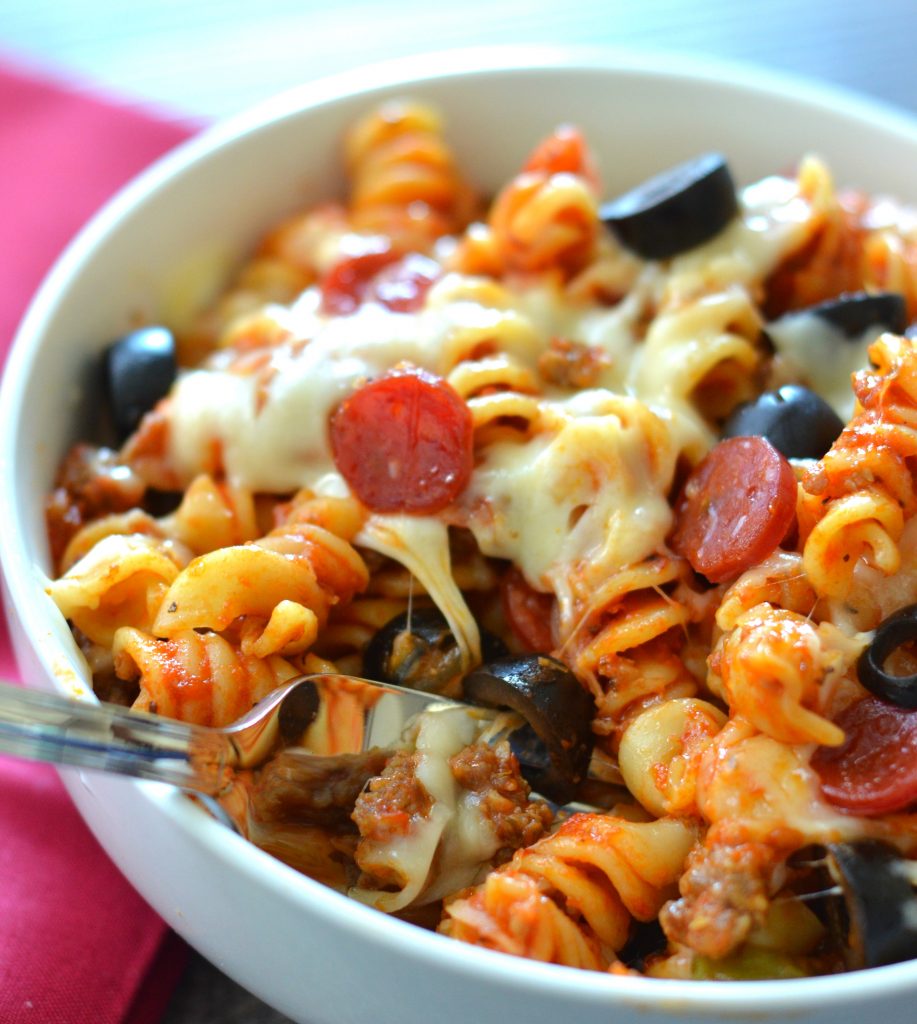 Instant Pot Supreme Pizza Pasta is perfect for weeknights when you don't even have time to order pizza! All you have to do is throw everything in the Instant Pot and let it work it's magic! In 5 minutes of cooking time (about 20 minutes total), you will have a delicious home-cooked meal everyone in the house will love! Not to mention it will save you a few bucks too! Grab the recipe here.
Macaroni and Cheese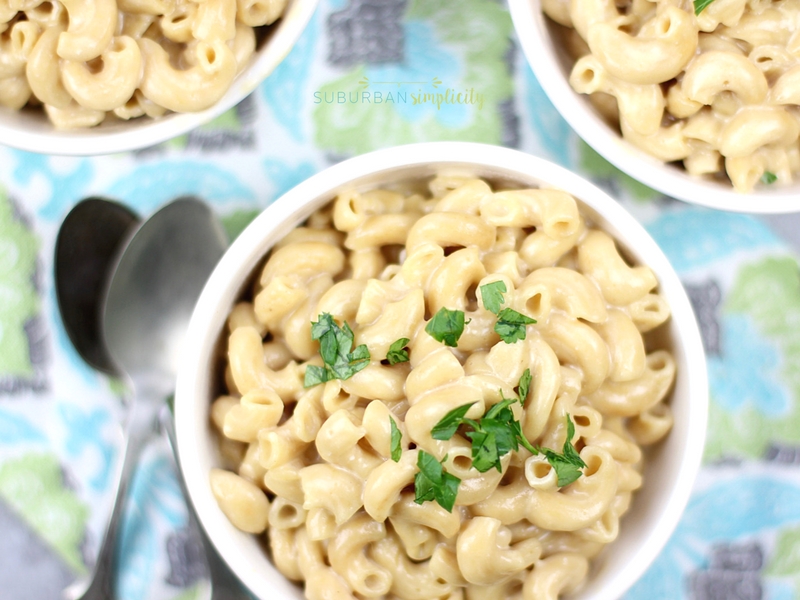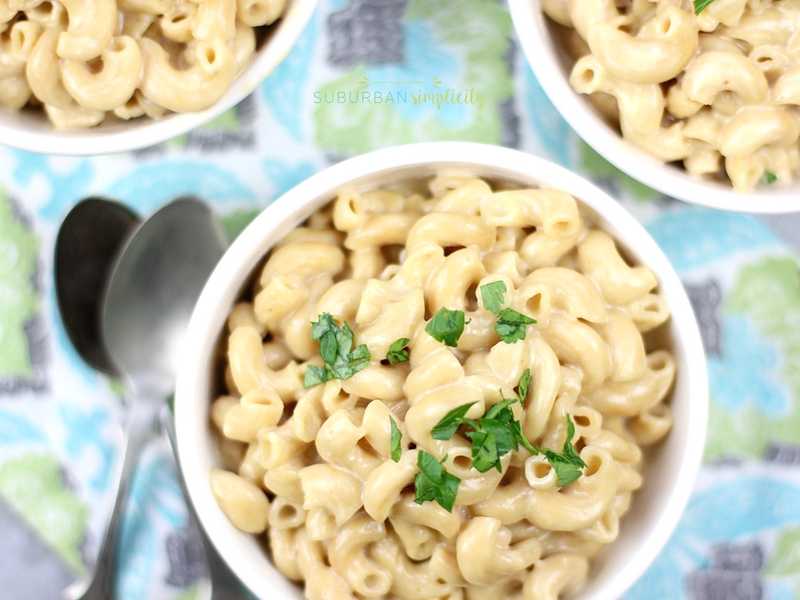 Instant Pot Macaroni and Cheese is a super simple recipe idea your family will devour! Four minutes of cooking time and you have a creamy and delicious ready to serve weeknight dinner. Grab the recipe here.
Chicken Pad Thai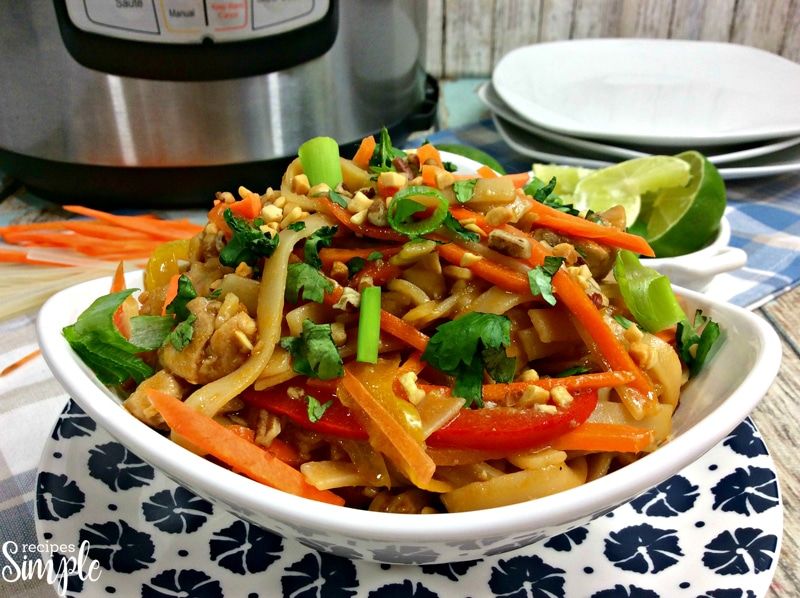 This Instant Pot Chicken Pad Thai is a quick and easy meal that is packed with flavor and done in less than 30 minutes! You can make it at home in less time than it takes to get take-out and it tastes better. Grab the recipe here.
Mexican Pot Roast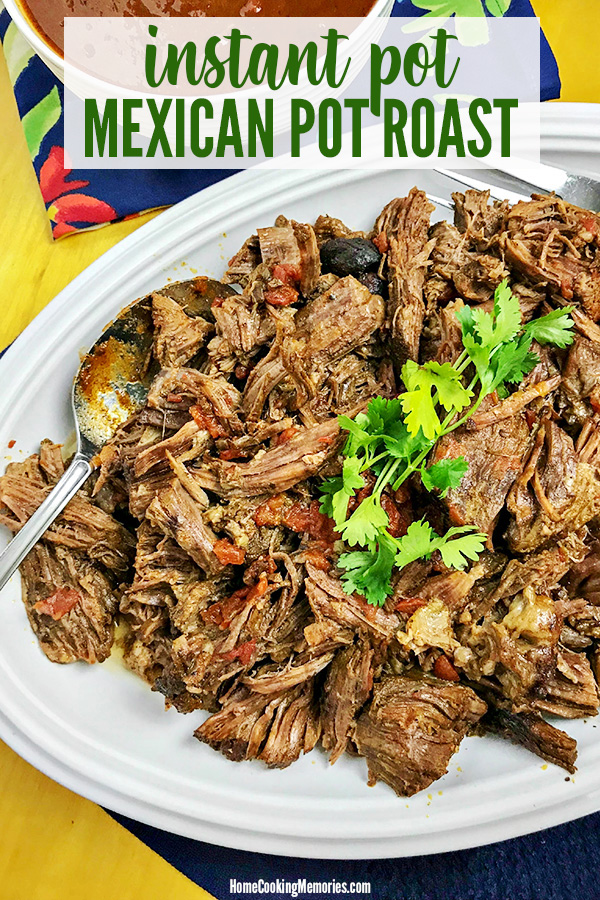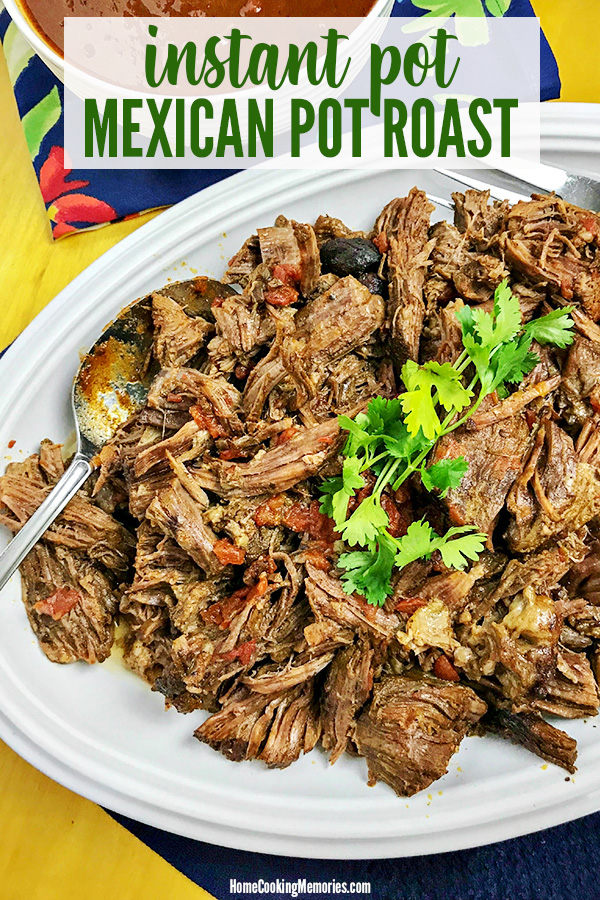 With just a few ingredients, this Instant Pot Mexican Pot Roast recipe is sure to be a favorite in your house! This easy recipe creates delicious beef with a flavorful tomato-based sauce. Enjoy as-is or use in tacos, burritos, or salads. Grab the recipe here.
Pork Ribs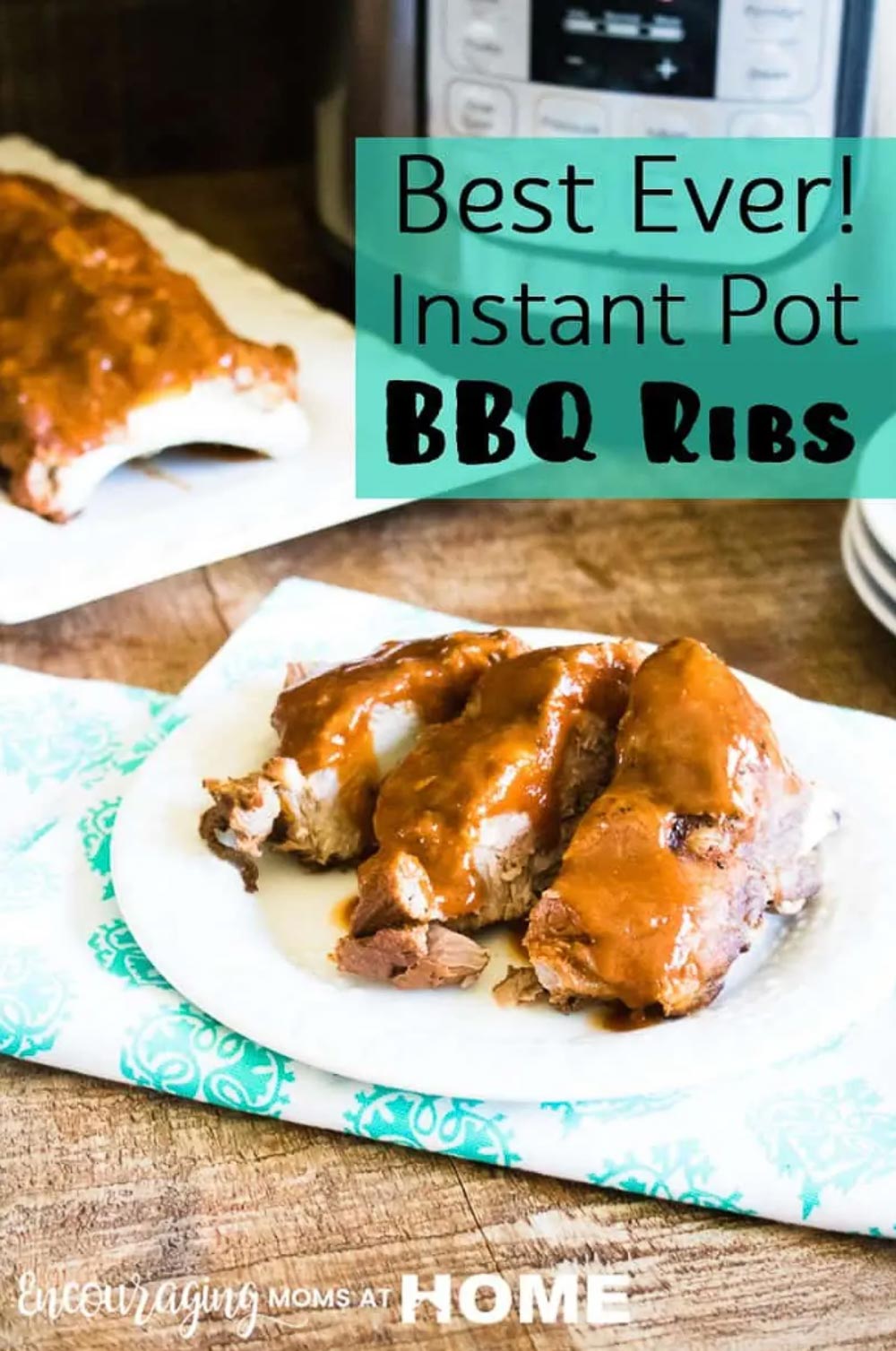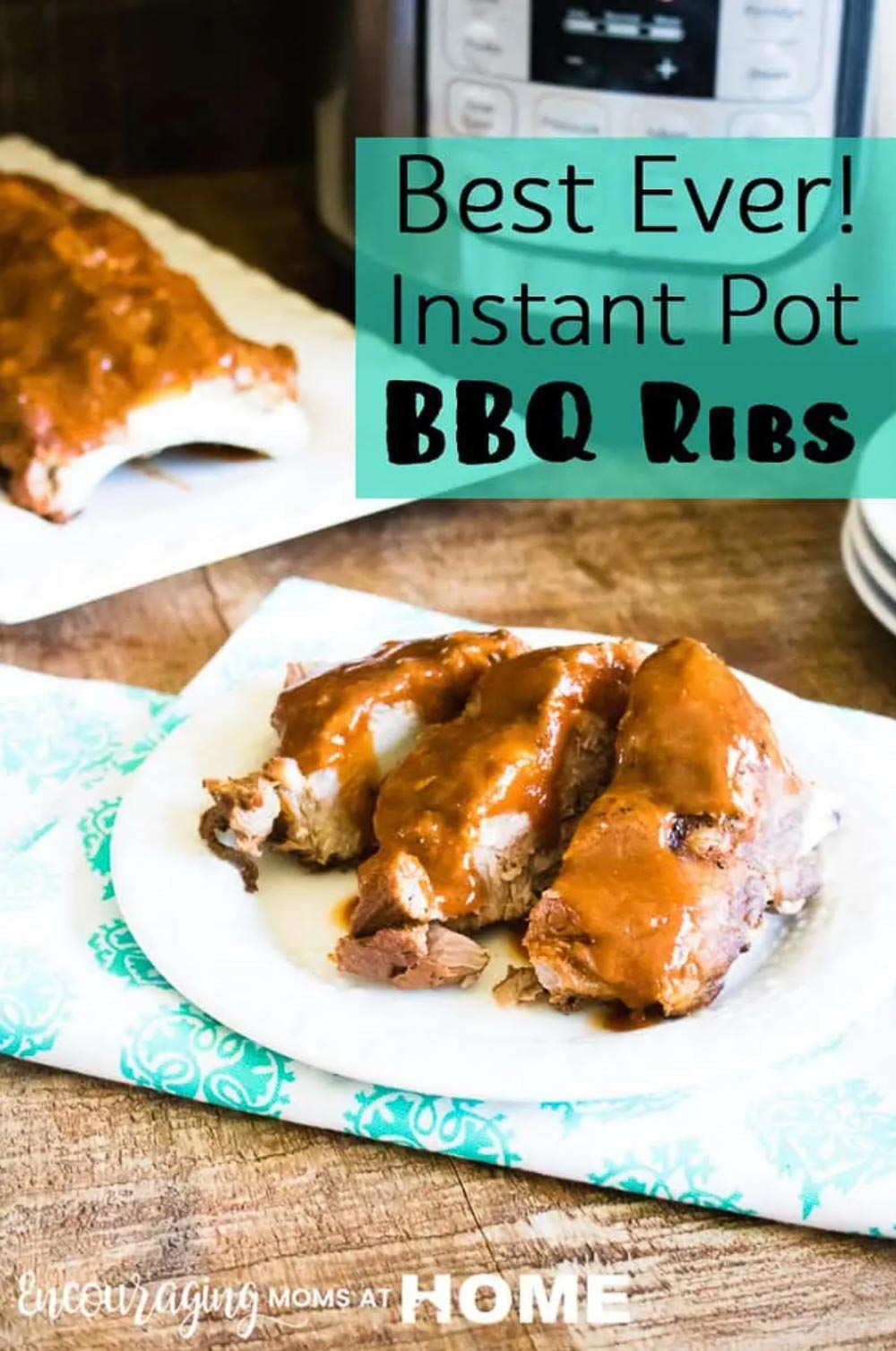 Ribs in the Instant Pot are fantastic. I mean, like fall-off-the-bone crazy good. My husband asks for them. My kids ask for them. Everybody loves Instant Pot Pork Ribs in this house. Grab the recipe here.
Chicken Burrito Bowls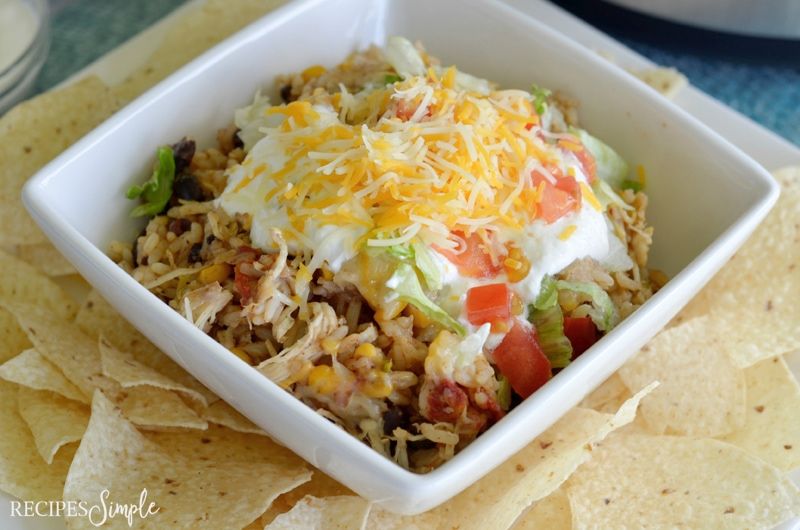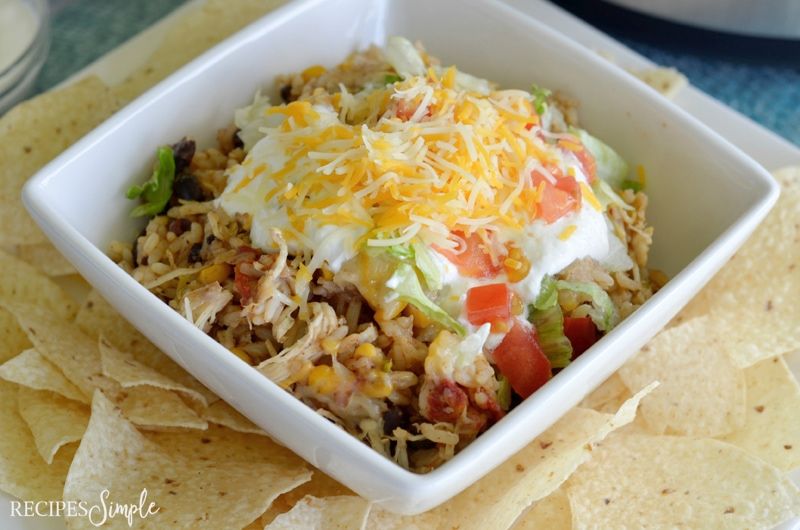 Easy all-in-one dinner Instant Pot Chicken Burrito Bowls have all your favorite ingredients found in a burrito but served in a delicious burrito bowl where you can add all your favorite toppings. Grab the recipe here.
Chili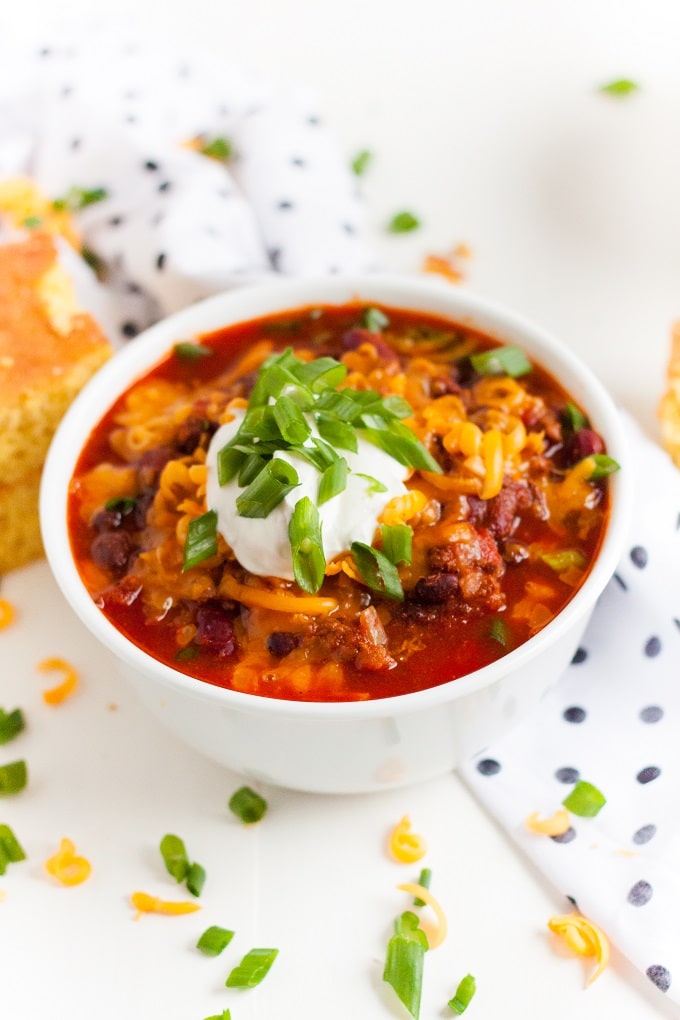 You'll love this unique, homemade recipe that comes together fast with basic ingredients out of your pantry. This hearty and filling Instant Pot chili recipe with beef, tomatoes, and beans will remind you of meals at grandma's when you were little. It's flavorful with the perfect balance of spices and seasoning. Grab the recipe here.
Spicy Honey Chicken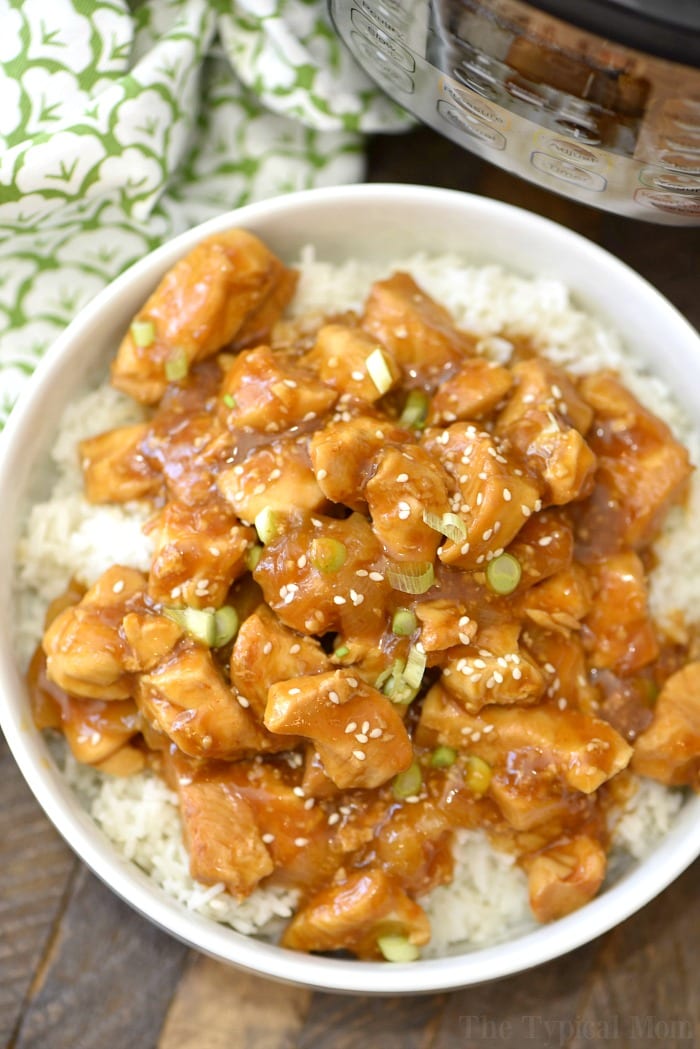 This spicy honey Instant Pot chicken takes just 4 minutes to cook and comes out moist and full of flavor! Sweet and spicy chicken bites smothered in a delicious sauce which we love atop a bed of rice. A great healthy pressure cooker dinner our whole family enjoys. Grab the recipe here.
Egg Roll Bowls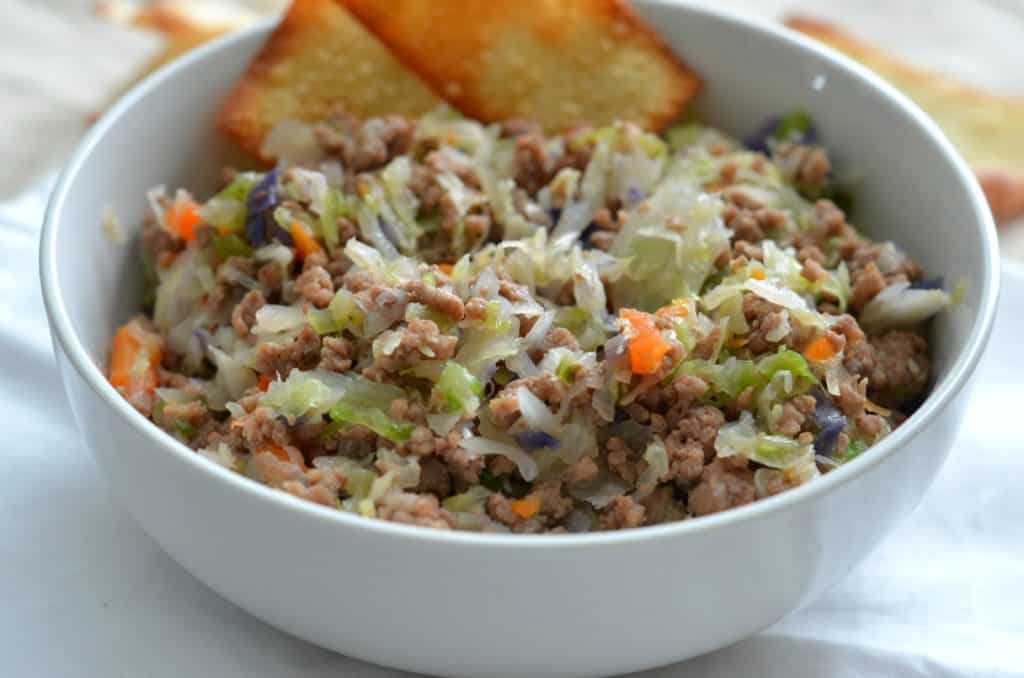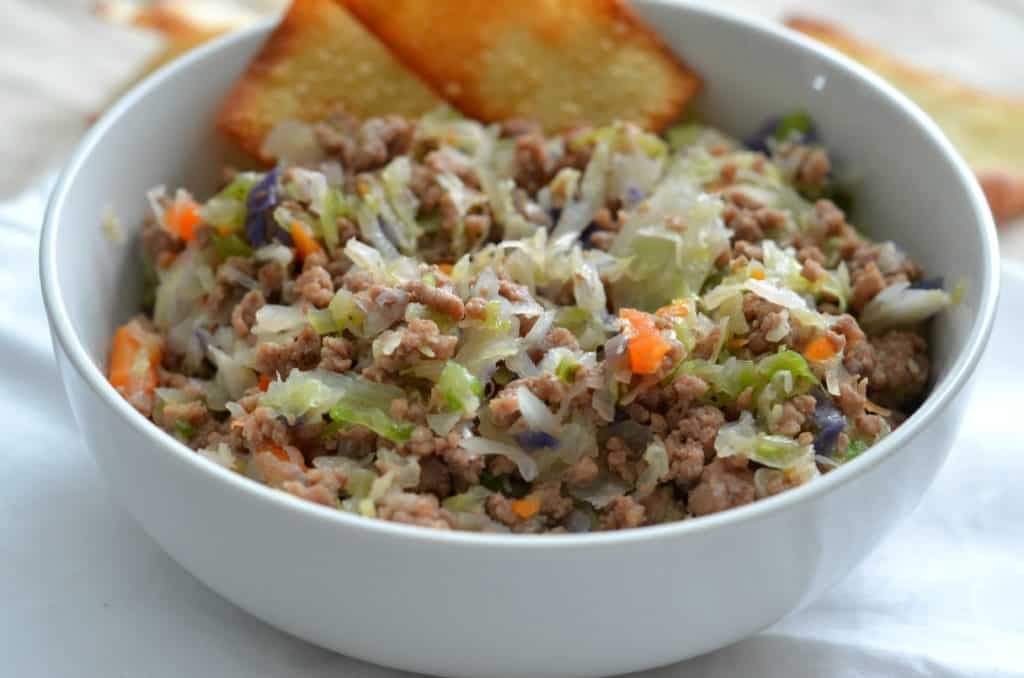 Craving Chinese food, but trying to stick to your low-carb resolution? Instant Pot Egg Roll Bowls are the perfect solution for an easy weekday meal to satisfy that craving without all the guilt! Grab the recipe here.
Nutella Cheesecake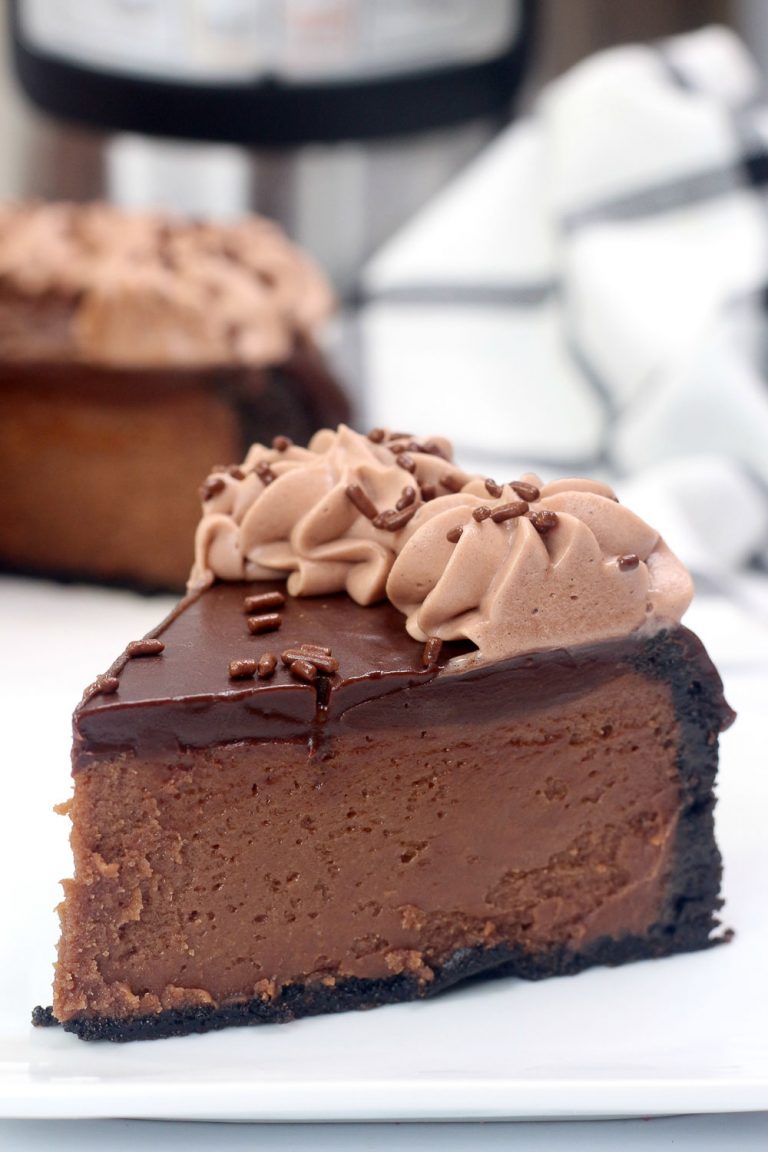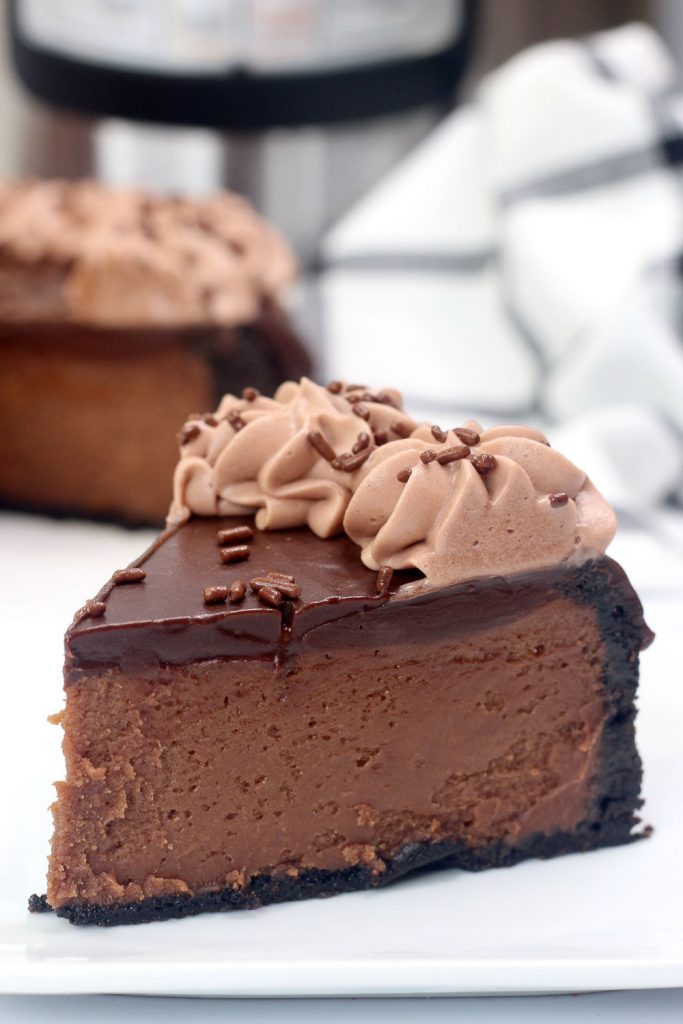 If you love homemade cheesecake, then you're going to love this Nutella Cheesecake Recipe. Rich, decadent chocolate cheesecake to satisfy your sweet tooth craving. Grab the recipe here.