This classic cheesecake is perfect for those of you looking for something fun for kids and delicious for your Halloween party! Bloody Berry Cake spooky and delicious!

I'm on my way to Atlanta for the Fresh Summit International Convention & Expo. It's my first time going to Atlanta, as well as to the PMA so I'm super excited for this travel and hope to make some new contacts. But don't worry, I won't leave you hanging, so be sure to follow me on Instagram, Facebook, or Twitter for some fun updates.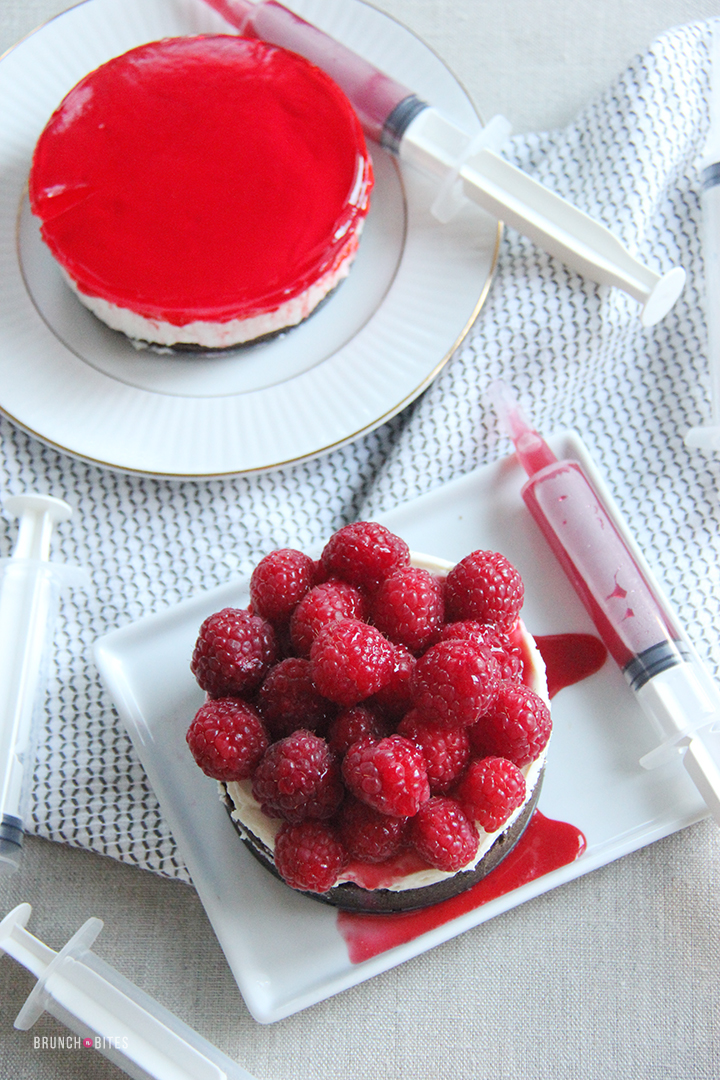 Meanwhile, are you guys ready for Halloween yet? To be honest, I'm far behind, except for costume. This year, my sister and I will be dressed up as a team. She actually got me this outfit few months ago and I didn't need to think twice about it. Every year, we always participate in a Trunk or Treat event, a safe and more friendly event for the little ones as we don't do anything scary or weird. I'm so excited to open up a shaved ice trunk! I have many fun ideas in my mind, you can say that it's my sweet shoppe blueprint. So we'll see about that after I got back from the convention.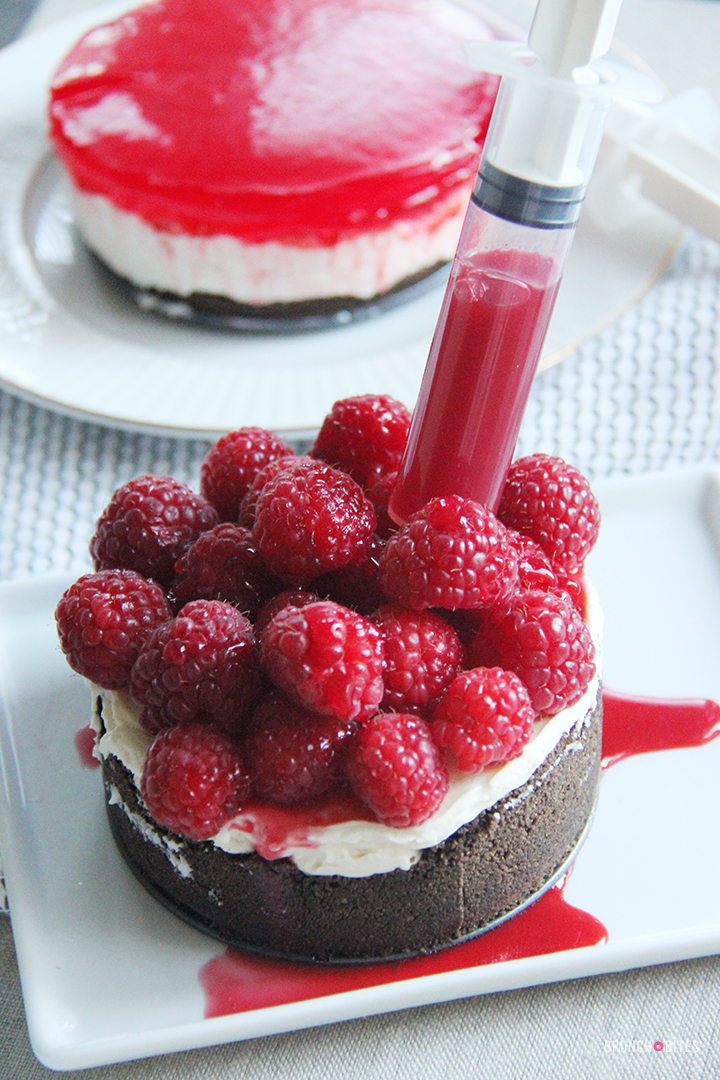 I always love seeing how creative people are during Halloween. Not just with costumes, but also with food! I am always impressed by the ideas they get and how they implement it. So today, I want to share with you this Bloody Berry Cheesecake. I hope that sounds intimidating enough, though the cake doesn't look that scary.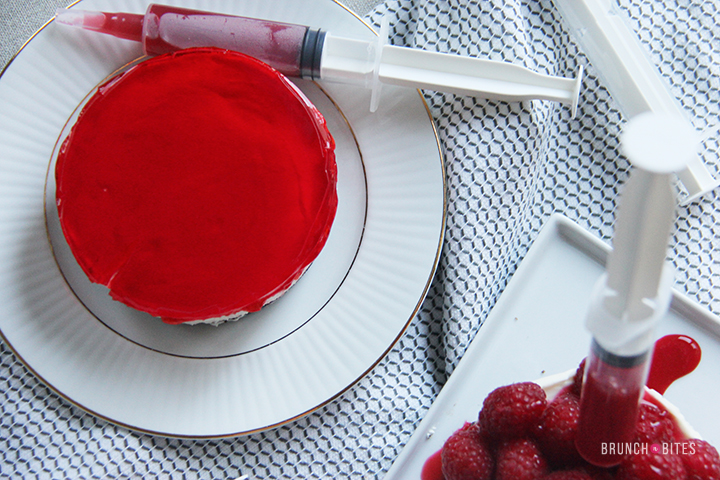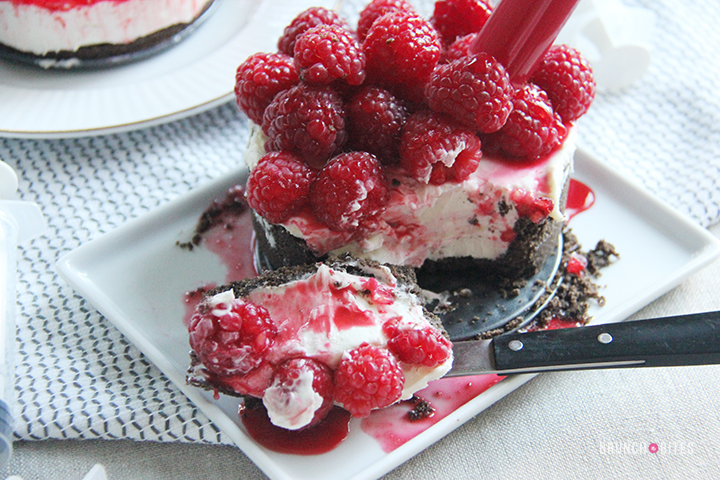 I used the combination of raspberry, jello, and cheesecake using Kraft products. It's totally a cheesecake nirvana (add your emoji here). And the fun part is this jello shots syringes that I've been wanting to try for so long. How fun are these? Are you prepped for Halloween yet? What will you be making this year?Get ready for fright night with delicious and spooktacular recipes from Kraft and check out this link to find out some ideas for your delicious Fall recipes, download the Kraft Halloween Survival Guide, and download coupons for your favorite Kraft products.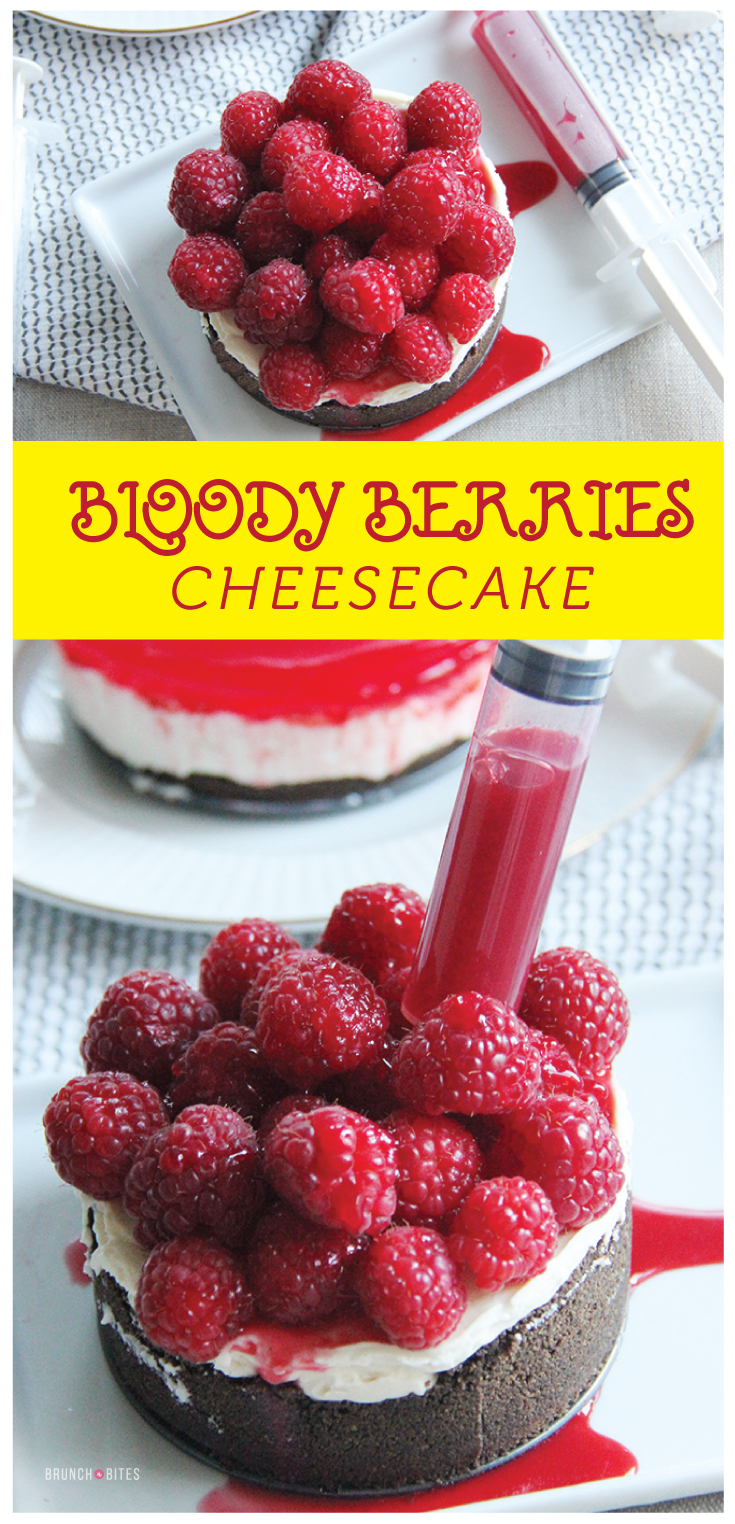 Disclaimer: This post is sponsored by Lunchbox and I was compensated for my time in creating this post. All opinions are my own.
Save