Bolu kukus gula merah or steamed cupcakes – a quick way to make cupcakes when you don't have an oven. These cupcakes, also known as kue mangkok, are perfect for breakfast or tea time with a side of coffee or tea.
Cupcake is not a foreign word to all of us; however, these Indonesian cupcakes are steamed and made with palm sugar. And unlike regular cupcakes, this version is moist and fluffy and resembles blossoming flowers, similar to Banh Thuan Hap in Vietnam.
The ingredients
Flour. I recommend using cake flour for a better result; however, all-purpose flour works
Sugar. You will 2 different types of sugar – palm sugar and granulated sugar
Egg. You will need egg yolk
Baking soda, baking powder
Pandan, vanilla. Pandan leaves and vanilla extract will add flavors to these cupcakes
Oil. Any vegetable oil works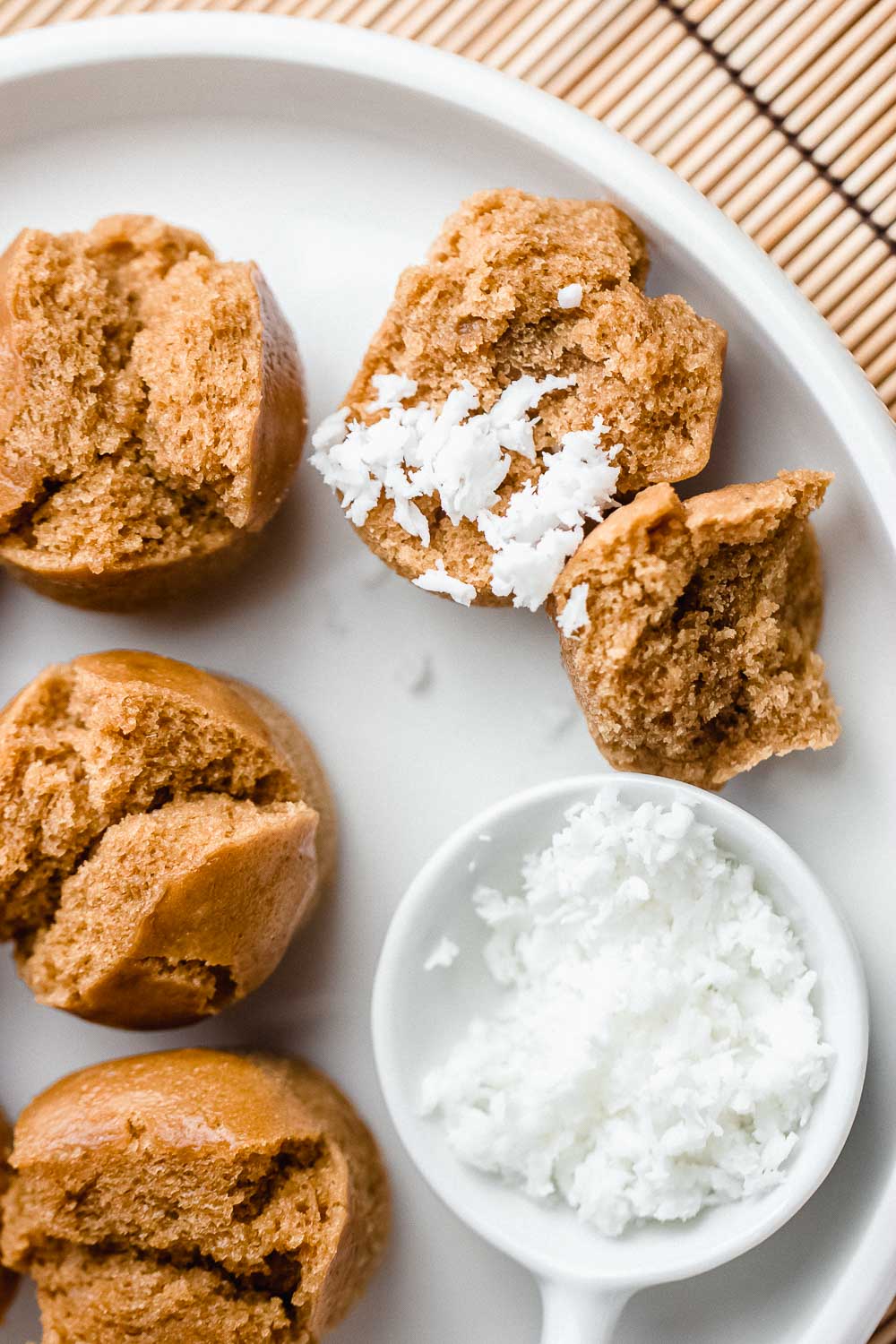 How to make bolu kukus
Cook pandan laves with palm sugar. Set aside
Mix egg yolks with granulated sugar, baking powder, and baking soda
Add in the pandan mixture, salt, and cake flour
Add in oil and mix with spatula
Pour the batter into cupcake silicone molds until full or almost full and steam for 20 minutes over high heat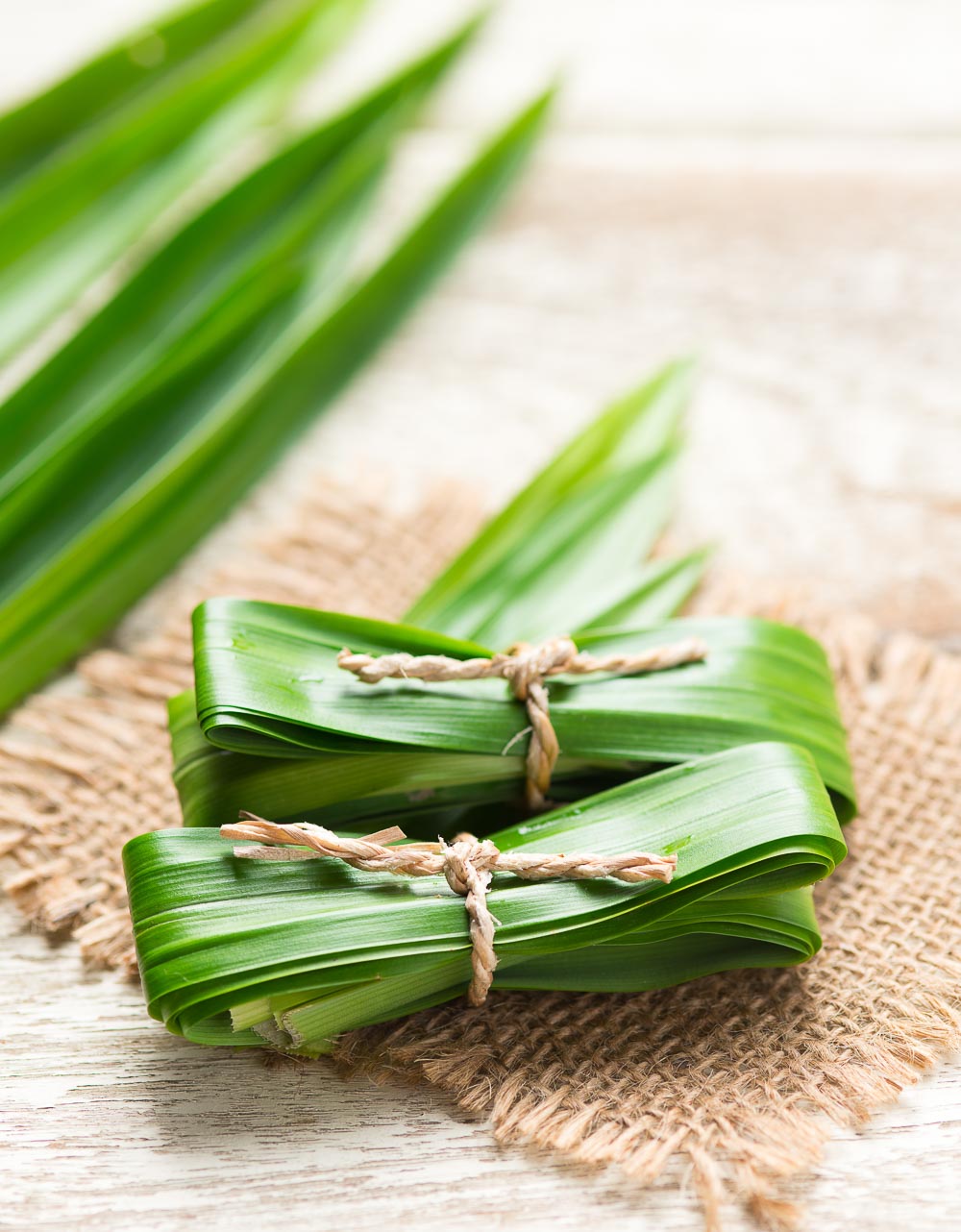 What is pandan
Similar to kangkung, you will find pandan easily in Southeast Asia. They are commonly used in cooking, such as pandan chicken in Thailand, buko pandan in the Philippines, or any sweet and savory dish in Indonesia. Pandan has a naturally sweet taste and soft aroma; and inexpensive.
You can find pandan leaves in a frozen aisle in Asian supermarket. When using frozen pandan leaves, thaw the leaves at room temperature, rinse under cold water, and dry well before using.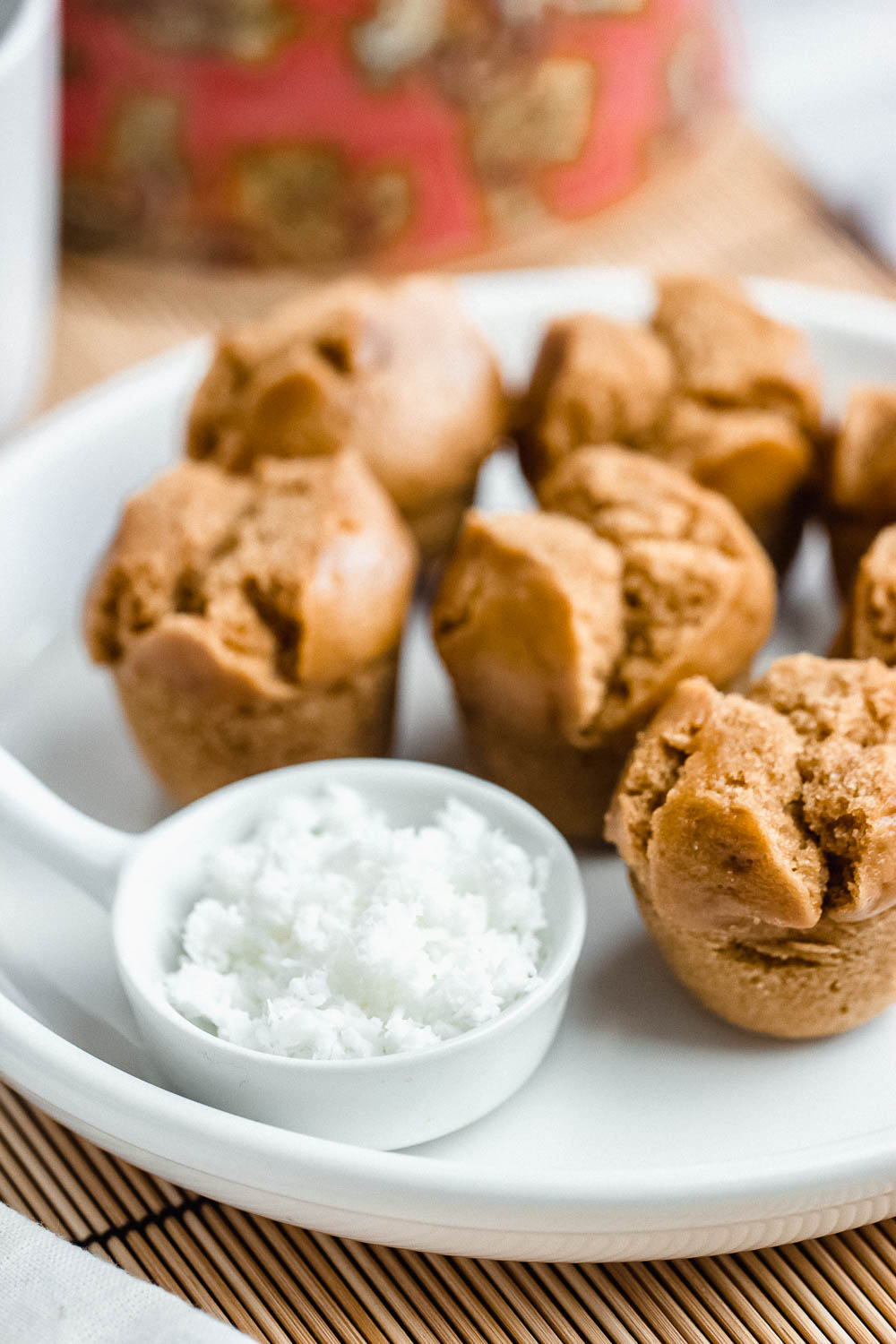 Best way to eat bolu kukus gula merah (steamed cupcakes)
Grated coconut is best to enjoy bolu kukus gula merah since the coconut smell will balance the palm sugar. Bolu kukus or steamed cupcakes are often enjoyed in the morning or during tea time and pairs well with coffee or tea.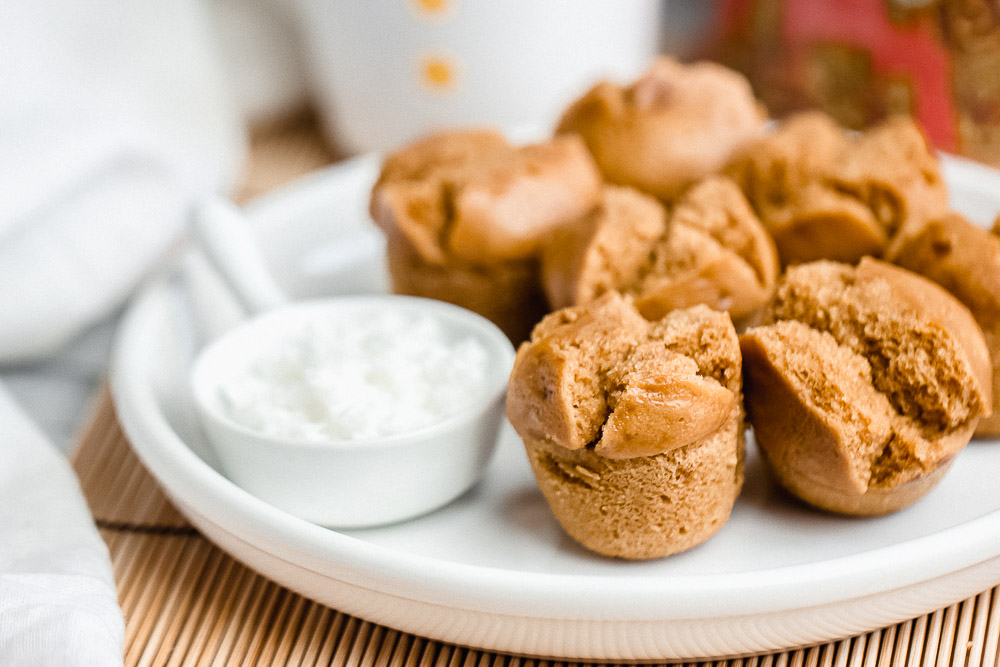 Tips for making steamed cupcakes
Making bolu kukus gula merah (steamed cupcakes) is simple but there are some important things that you need to know:
Use silicone cupcakes mold to hold the cupcakes and so each cupcakes stay in its shape. Because of the shape of a bowl, these steamed cupcakes are also known as kue mangkok
Mix egg yolks and sugar in high speed
Preheat the steamer for 15 minutes so the heat stays
Do not open the lid once the cupcakes are in the steamer
Cover the lid with a piece of cloth so there is no dripping water on cupcakes
No oven? No problem! You can still make bolu kukus gula merah (steamed cupcakes) at home. Every bite is truly something special!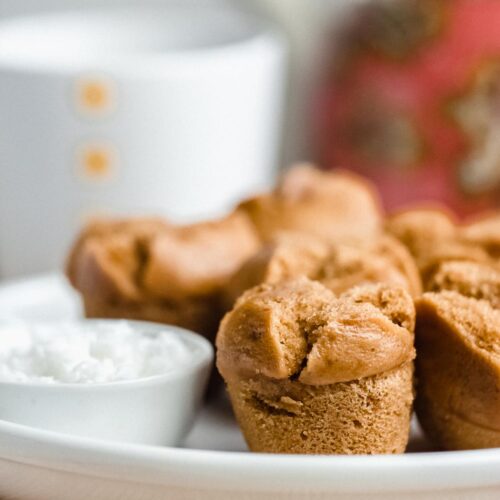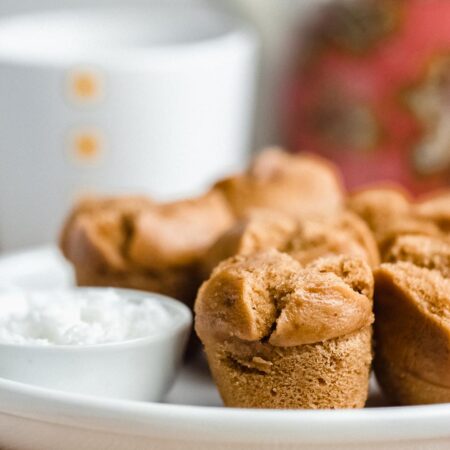 Ingredients
1

cup

palm sugar

3

pandan leaves

3/4

cups

water

4

tablespoons

granulated sugar

2

egg yolks

1

teaspoon

vanilla extract

1/2

teaspoon

baking powder

1/2

teaspoon

baking soda

1/4

teaspoon

salt

2

cups

cake flour

1/2

cup

vegetable oil
Instructions
Preheat the steamer over high heat.

In a pot, cook water with pandan leaves and palm sugar until everything dissolves. Set aside.

In a mixer, combine egg yolks, granulated sugar, and vanilla extract over high speed until pale.

Add in pandan water, flour, baking powder, baking soda, and salt. Mix over low speed.

Add oil and mix the batter with a spatula.

Pour the batter into cupcake silicone molds and steam for 20 minutes over high heat. DO NOT open the lid while the cupcakes are cooking.