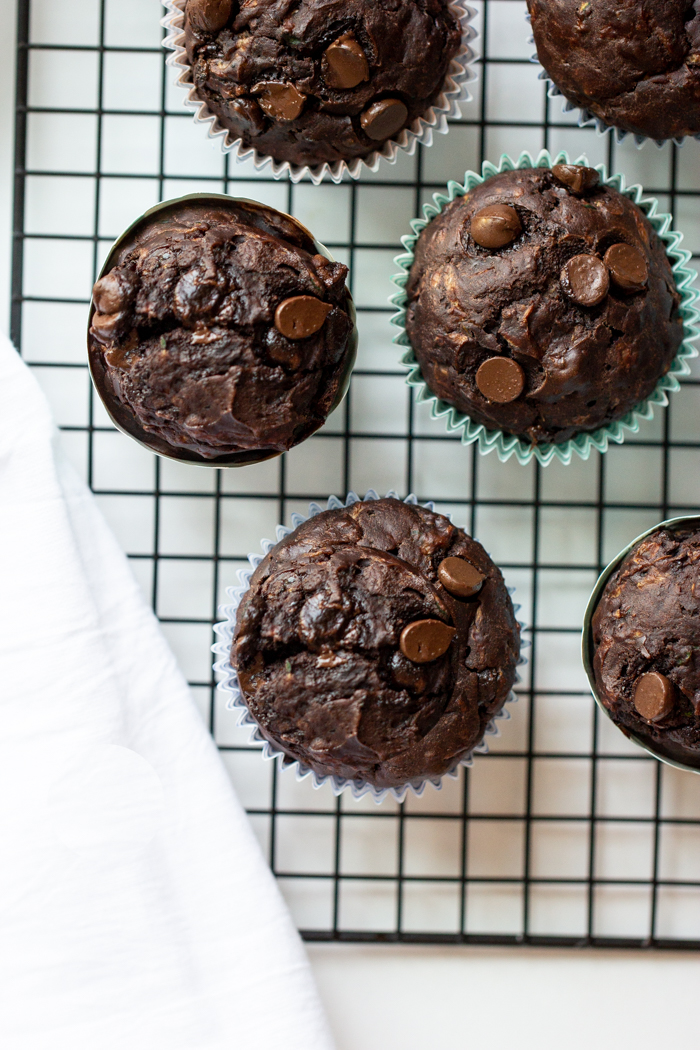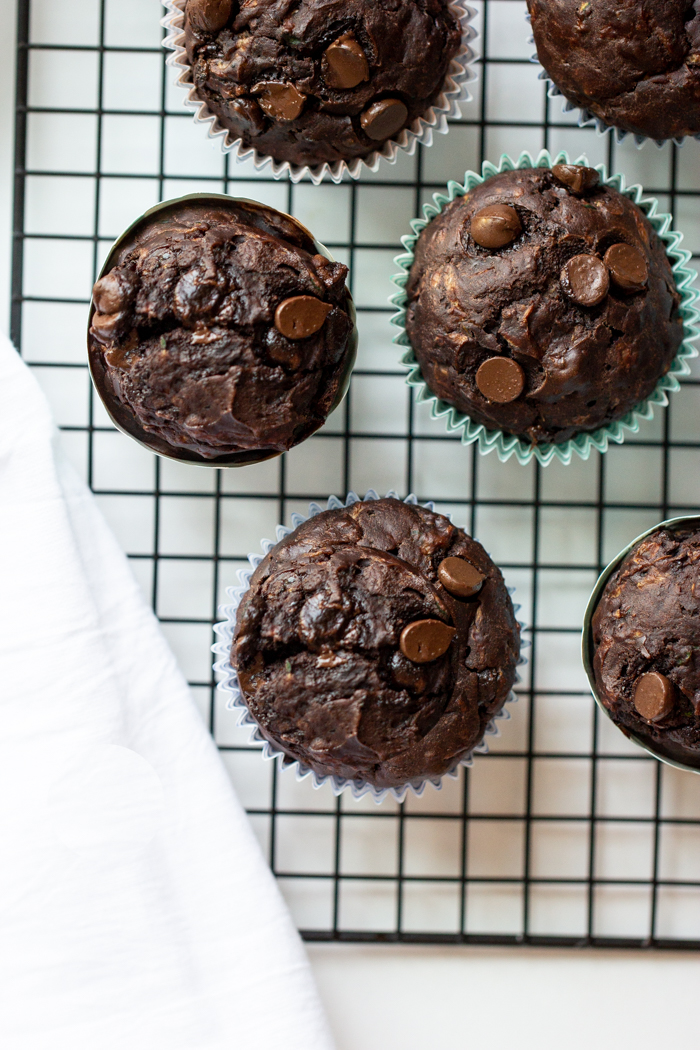 These Dark Chocolate Zucchini Muffins are rich, packed with zucchini and big chocolate flavor! The muffins are moist, tasty & they vanish quickly.
Pop quiz: what…
has vegetables,

is low in sugar,

is super chocolatey,

and is good enough to eat for breakfast or to beat the 3pm slump?
The answer: Dark Chocolate Zucchini Muffins
Desire level? SO HIGH right now, guys. I am not even joking.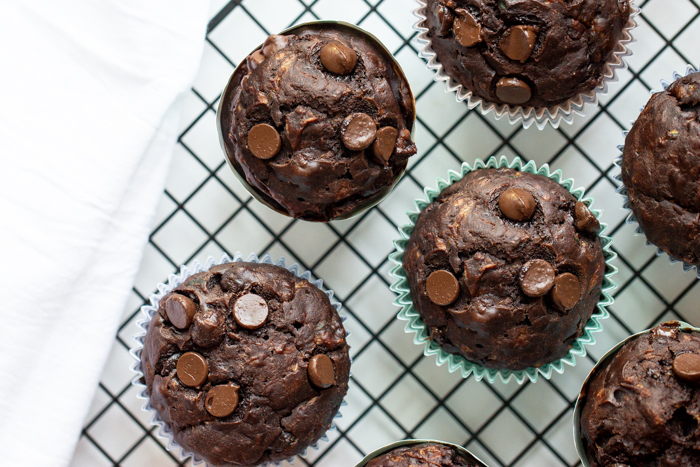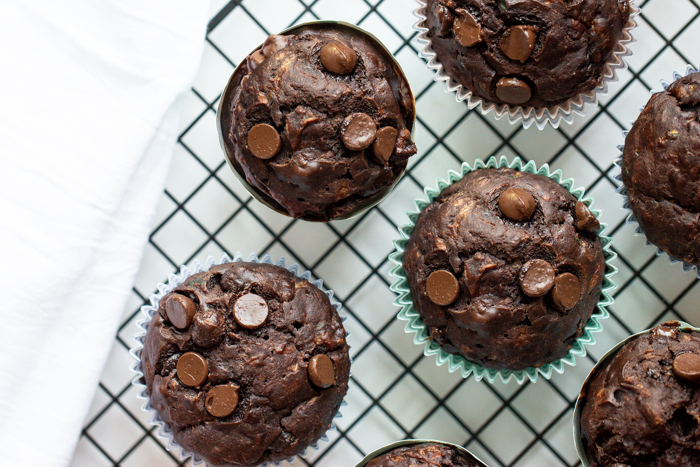 My taste buds have recently changed and I'm into bold flavors. Like SUPER BOLD. Like when I had quinoa salad with avocado, I wanted all the juice from a lemon in my bowl, or this Chili Lime Jackfruit Tacos with extra lime. And there are days when I just crave a pizza and dip into a big bowl of roasted garlic and tomato soup. And the same thing applies here. I just love the moment when that chocolatey taste kicks in so hard but with a less guilty feeling, so I reduce the sugar level in this recipe.
These muffins. The best!
I can hardly contain my excitement when I take that first bite of this melthy chocolatey goodness. Ahhh, I'm seriously in chocolate heaven right now. Somebody pinch me, please.
I first fell in love with zucchini a few years ago when I had these chocolate zucchini pancakes for the first time. Oh boy, I never thought of adding zucchini to my sweet breakfast items! And since then, my love for zucchini has grown to a whole new level. But this time, it's safe to say that I'm madly in love with zucchini. Mainly because the muffins have chocolate as the main ingredient.
Look at this….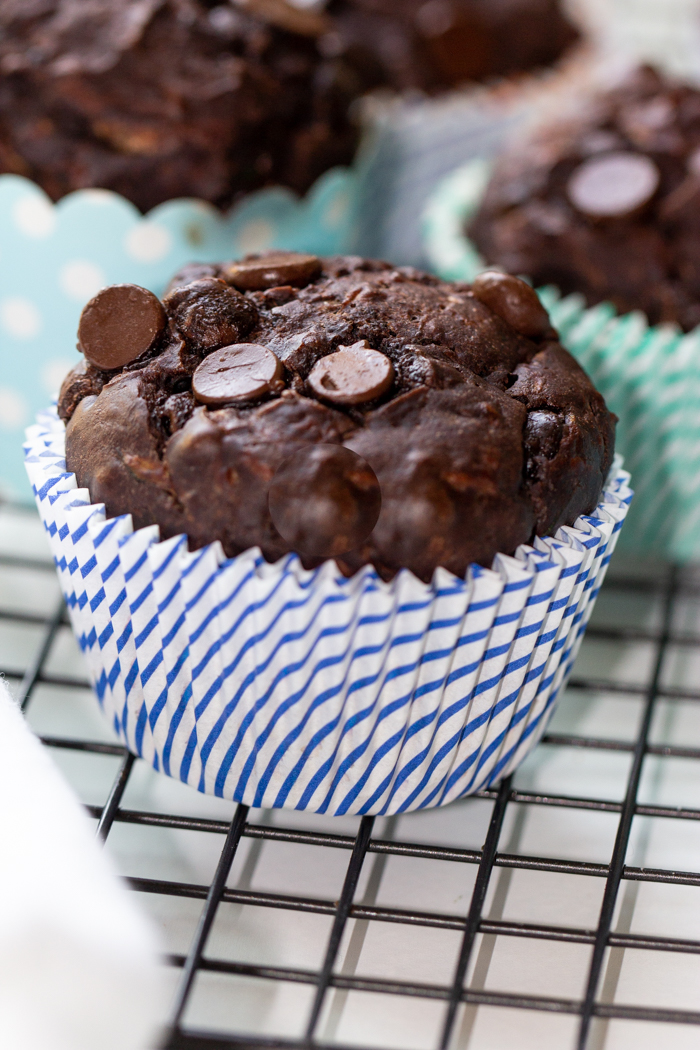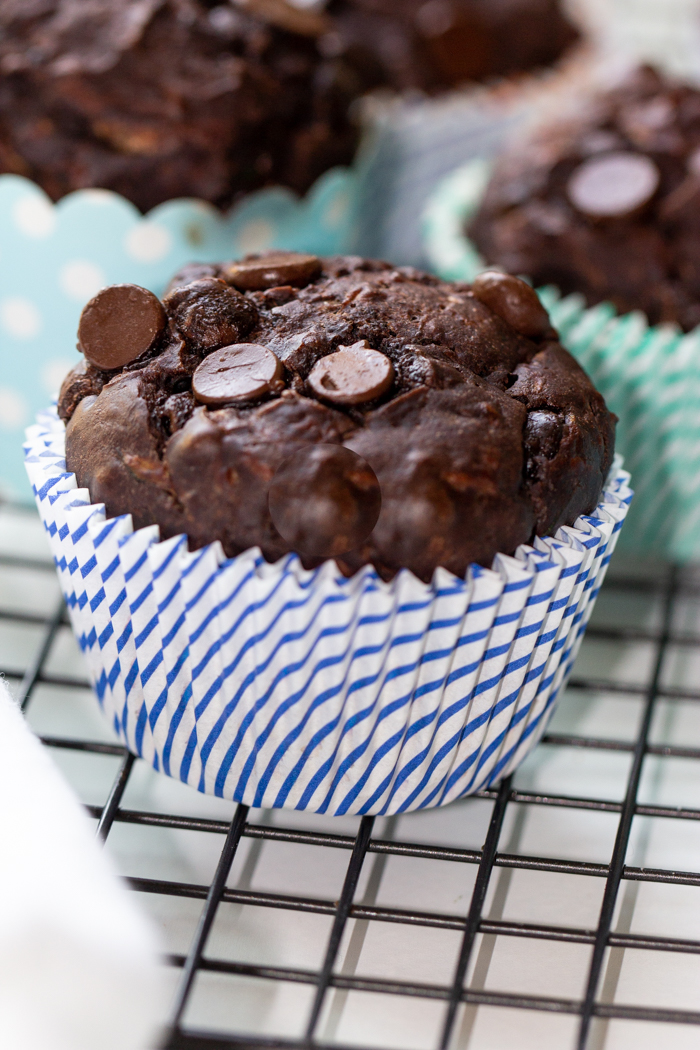 See all that goodness? This is the kind of muffin you need for breakfast, at the mid-afternoon 3pm slump, or even after dinner as a healthy-ish dessert. I guess that's the best part of being an adult – you can have 3 muffins in a day. *wink*
This week is all about muffins, and a big shout out goes to Madison Wetherill of A Joyfully Made Kitchen for organizing Muffin Week 2018. If you're a big fan of muffin, you should check out this page for more muffin inspiration and follow along with the hashtag #muffinweek2018 on Instagram too!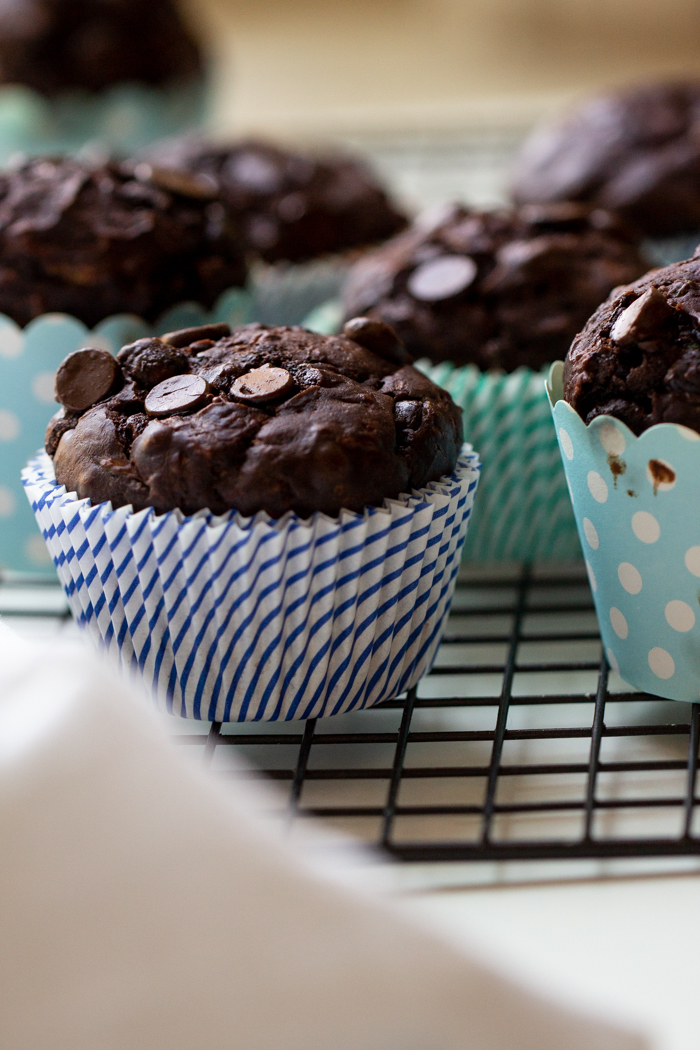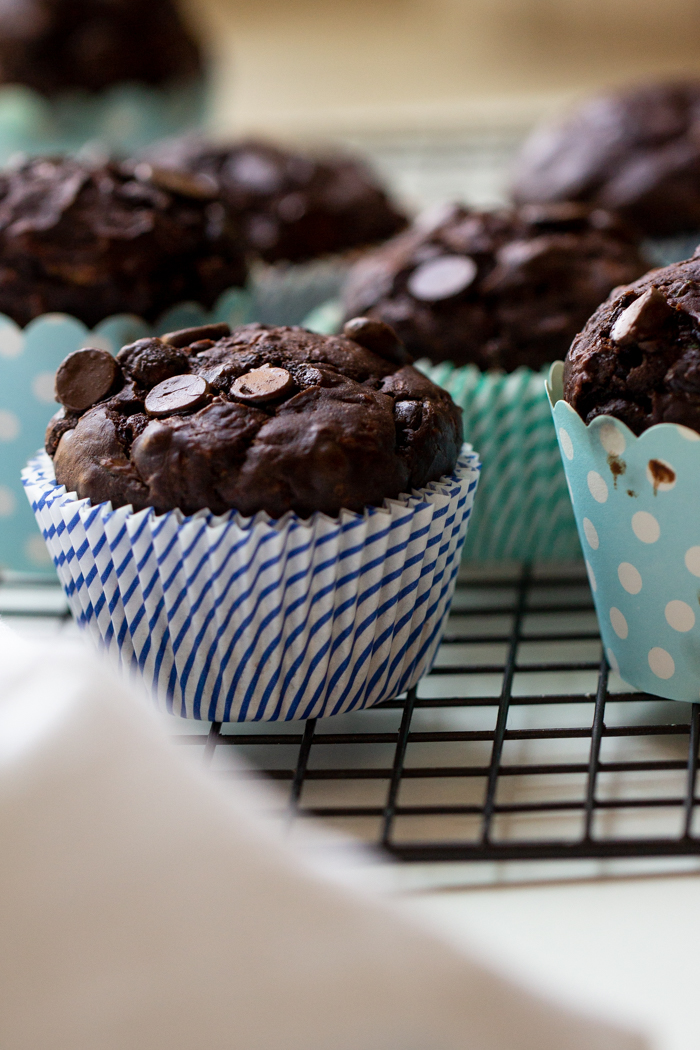 Print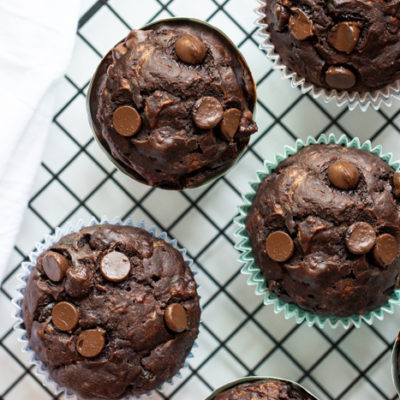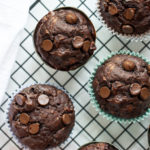 Dark Chocolate Zucchini Muffins
---
2.5 cups

all-purpose flour

1/2 cup

cocoa powder

1 teaspoon

salt

1 teaspoon

baking soda

1/2 cup

maple syrup

3

large eggs

1/2 cup

melted coconut oil

1 cup

milk

1 teaspoon

vanilla

2 cups

grated zucchini, patted dry

1 cup

dark chocolate morsels
---
Instructions
Preheat the oven to 350F.
In a medium bowl, combine the flour, cocoa powder, salt, and baking soda.
In a separate bowl, whisk together the maple syrup, eggs, oil, milk, and vanilla. Stir into dry ingredients just until moistened.
Fold in zucchini and chocolate morsels. Fill greased or paper-lined muffin cups two-thirds full. Bake for 18-22 minutes or until a toothpick comes out clean.