Healthy, wholesome, filling, and nutritious. This dragon fruit chia pudding is the perfect treat you can make ahead and keep on hand when you're in a hurry in the morning, or when you need a great healthy snack. It's a high fiber energizing superfood & the perfect start of the day!
Boy oh boy, I have a SUPER good and easy recipe for you guys today!! This dragon fruit chia pudding or dragon fruit parfait is one of my favorite things I have eaten lately, and it couldn't be simpler to make. All you need is 5 minutes of your time to prepare it and leave it in the fridge overnight so you can have it ready for breakfast the next day.
But first, dragon fruit. Have you tried that? Are you a fan? I'm quite fortunate to learn about dragon fruit since ages ago. They're very popular in Southeast Asia and available here in California.

What is dragon fruit?
This exotic fruit, I mean look at its gorgeous color, has some health benefits. Each provides vitamins, minerals, fiber, and antioxidants. And the seeds also contain an essential fatty acid that can help lower bad cholesterol.
How does it taste?
It's juicy but tasteless. Or maybe a combination of watermelon and kiwi. It's not as sweet as other fruits you can think of but still, one of the best to eat alone or in a chia pudding like this.
Red vs. White Dragon Fruit
A few years ago, I was lucky to discover the white dragon fruit in a grocery store. They are not as common as the red ones, and they taste less sweet than regular dragon fruit. And you can't find fresh dragon fruit, try the frozen food area.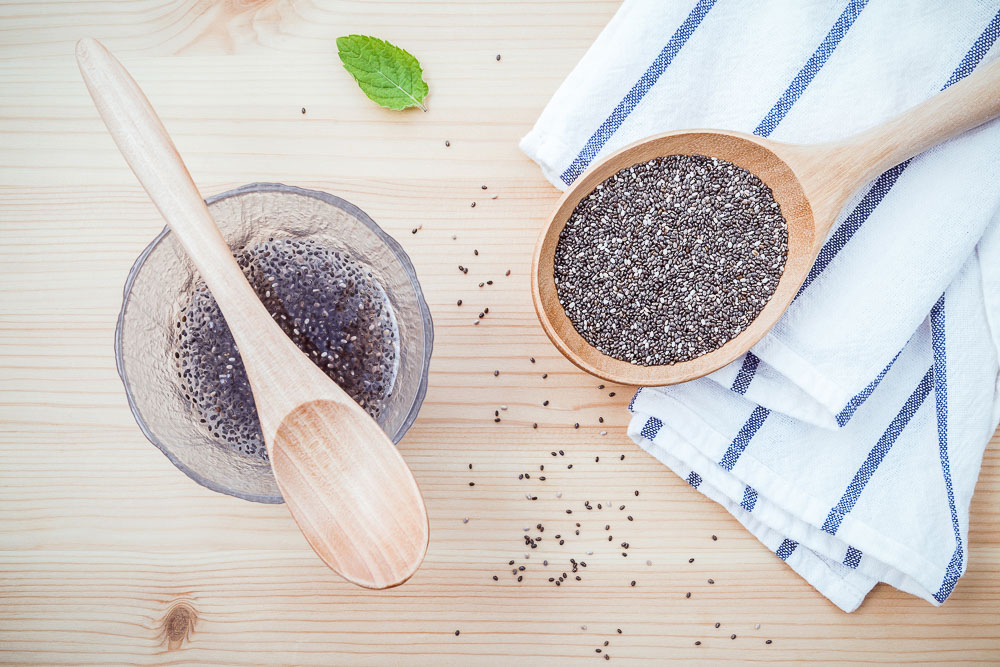 Health benefits of chia seeds
YUM, you guys. For those of you not familiar with this powerhouse ingredient, let me get you up to speed. They are very nutritious, an excellent source of fiber and contain protein and minerals such as iron, calcium, magnesium, and zinc, and packed with Omega-3's.
How to use chia seeds?
There are many ways to use these miraculous little seeds:
Soak them in water
Add them to your favorite juice or smoothie
Chia pudding
Sprinkle on a salad
Topping for your yogurt or ice cream
Add them to a breakfast bar or granola bar
Add them to your homemade crackers
Add them to pancakes, bread, muffins, etc.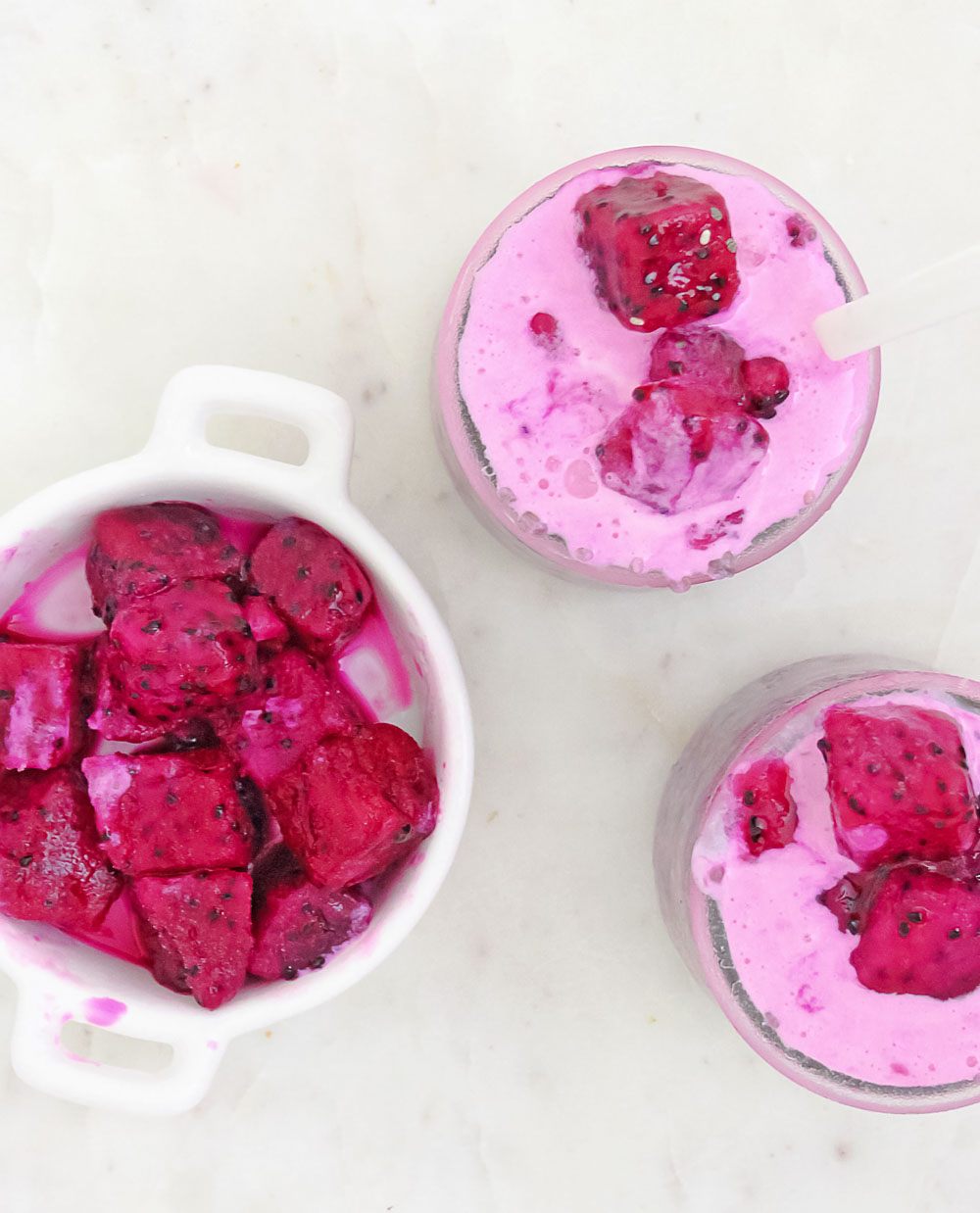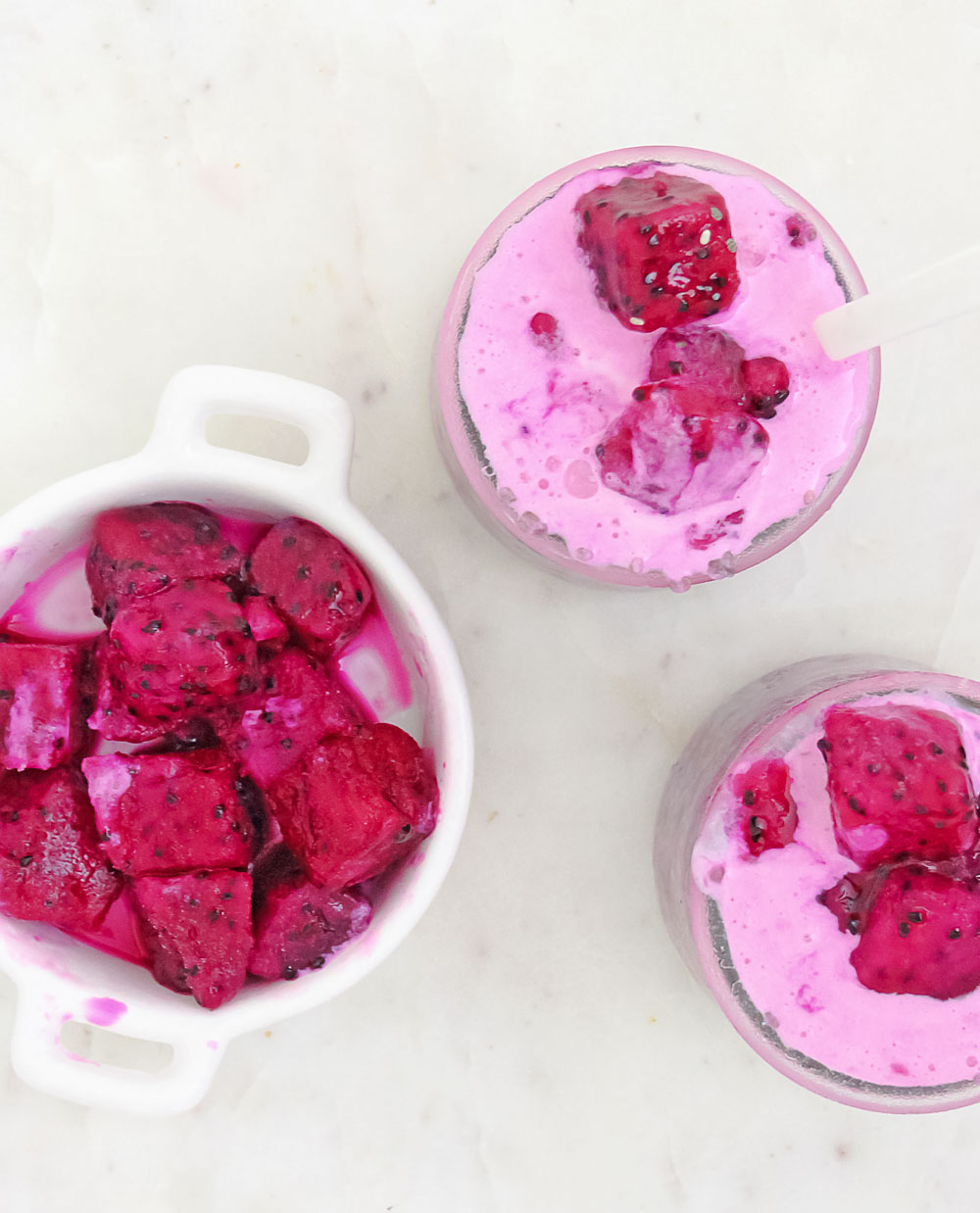 To make it fun, you can also replace the vanilla syrup with maple syrup or date syrup, and replace the milk with almond milk for extra flavor.
In short, you don't need a ton of fancy ingredients to make this breakfast pudding. It's gluten-free, totally kid approved and best of all, you never leave the house hungry again with this dragon fruit chia pudding!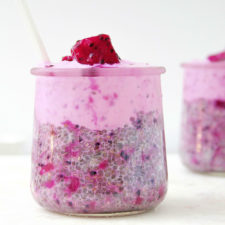 Ingredients
1

red dragon fruit

2

tablespoons

of chia seeds

1 6-

ounce

container of vanilla yogurt

1

cup

of milk – divided

see instructions

1

tablespoon

of vanilla syrup
Instructions
Wash the Dragon fruit with cold water, and cut it in half.  Scoop out the fruit with a spoon and place it in the blender, along with 2 Tablespoons of chia seeds, 1/4 cup of milk, and half the container of yogurt.  Blend on high until smooth.

Pour the dragon-fruit pudding into containers, about 2/3 full, and place containers in the refrigerator.

Place the rest of the yogurt, milk, and vanilla syrup in a blender, and blend until creamy (mixture will be slightly pink). Remove containers from refrigerator, and pour the pink mixture on top of the dragon-fruit pudding, and place the containers, covered back in the refrigerator to chill for at least one hour. Top with dragon-fruit pieces before serving. Keep containers in the refrigerator for up to 7 days. Enjoy!