Easy Healthy Banana Smoothie made with 4 ingredients! Naturally sweetened with dates, this simple smoothie is good for a snack or a healthier dessert. So smooth and creamy, this fresh smoothie is refreshing, delicious, and perfect for a busy family.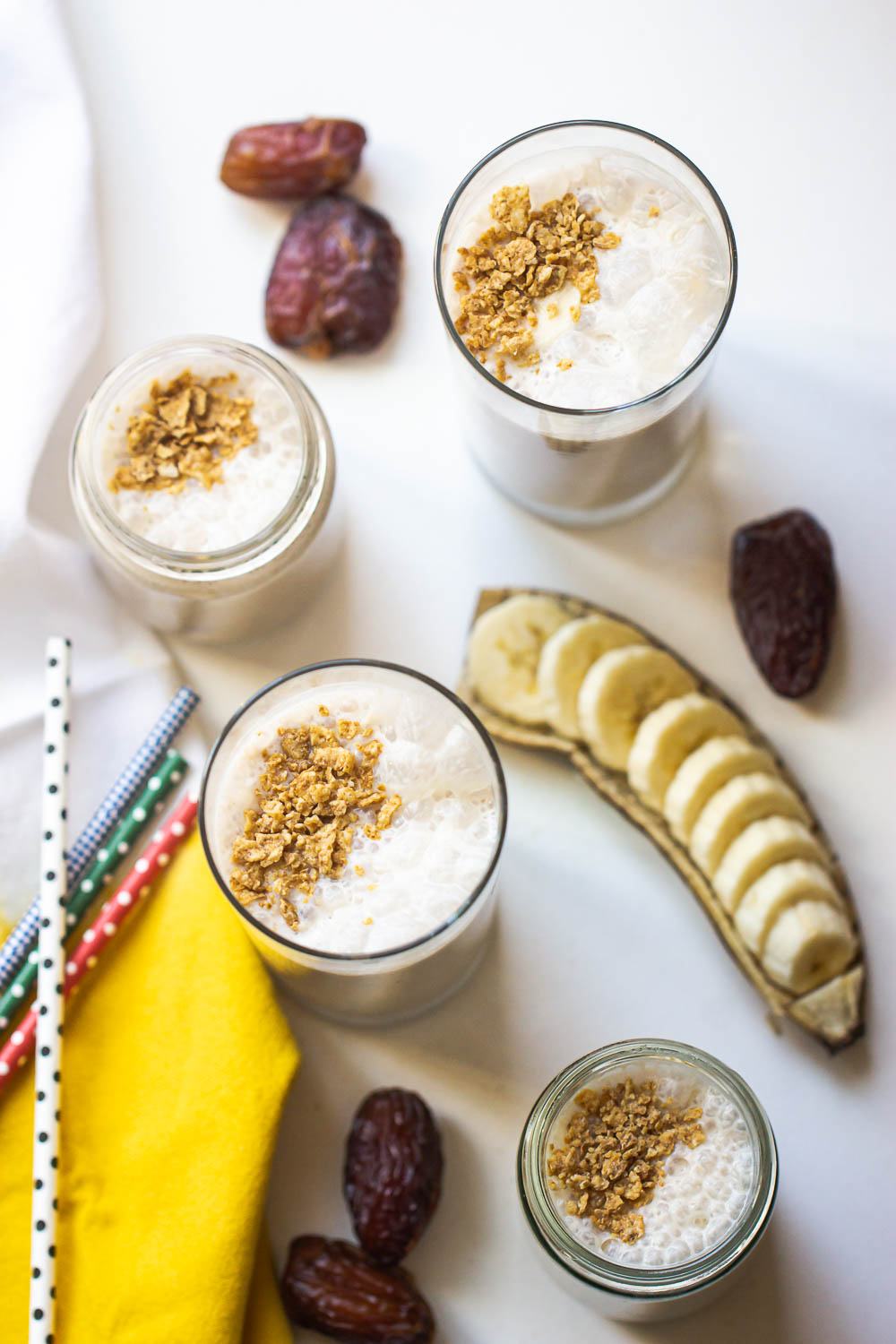 A blog post on Monday? It must be a special week! Because it is #brunchweek. But first, let's start with something filling, refreshing, and healthy. This healthy banana smoothie. So easy, as easy as 1-2-3.
I hope you're a fan of smoothies because I am. I love smoothies to start my day or when the weather gets too warm and I need something refreshing other than popsicles. Luckily, this healthy banana smoothie is so quick to make with all the ingredients you can find easily.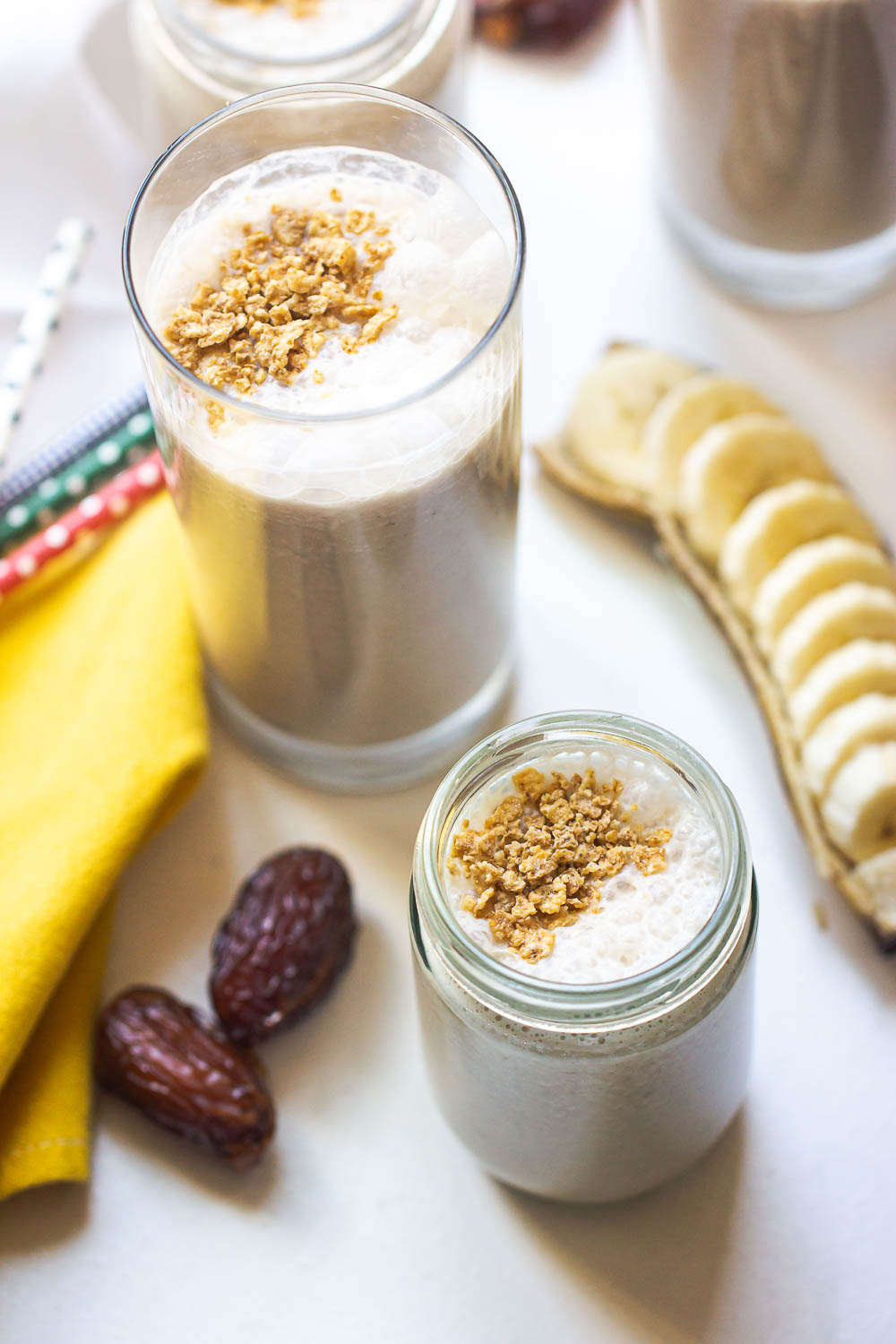 What are the ingredients for a healthy banana smoothie
1 Medjool date
1 cup greek yogurt
2 cups milk, add more milk based on your liking
3 bananas…and you can use any kind of bananas
What can I add to this banana smoothie?
Peanut butter and make a peanut butter and banana smoothie
Strawberry or any berries for extra zing
Chia seeds or flax seeds
Your favorite granola for extra crunch
Tahini
and so much more!
Ohh…chocolate!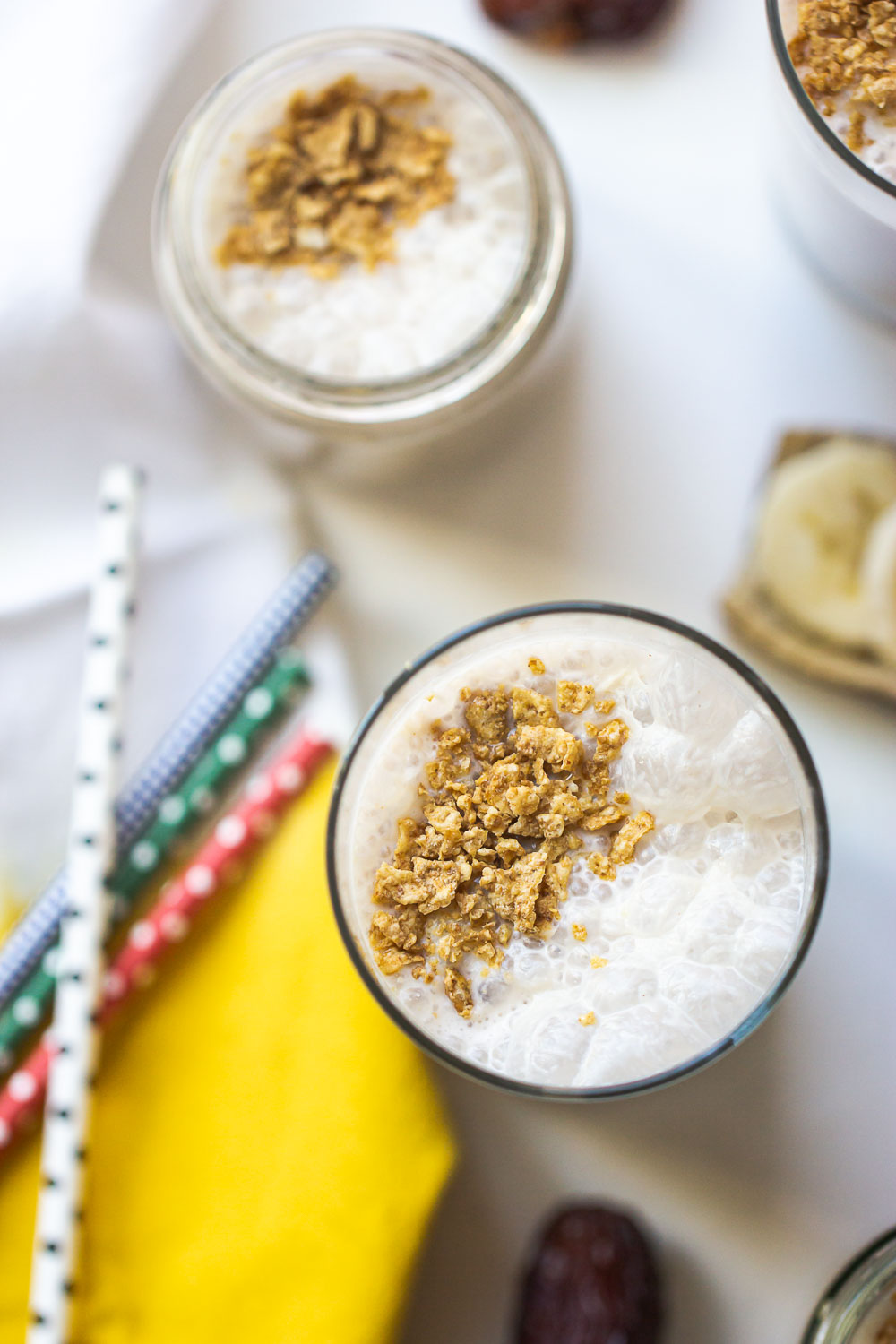 And now, welcome to #BrunchWeek 2020 hosted by Love and Confections and A Kitchen Hoor's Adventures! This is our 8th year of #BrunchWeek and while it is a little different this year, 22 bloggers are excited to share all our favorite Brunch recipes. We have a huge variety including French toast, danish, waffles, pancakes, hash, fruit salad, cocktails, mocktails, vegan, keto, and plenty of desserts! It's hard to pick a favorite, but we hope you enjoy all our Brunch recipes!
Beverages Recipes
Bread, Grains, and Cereal Recipes
Egg Recipes
Fruit and Veggie Recipes
Meat, Poultry, and Fish Recipes
Dessert Recipes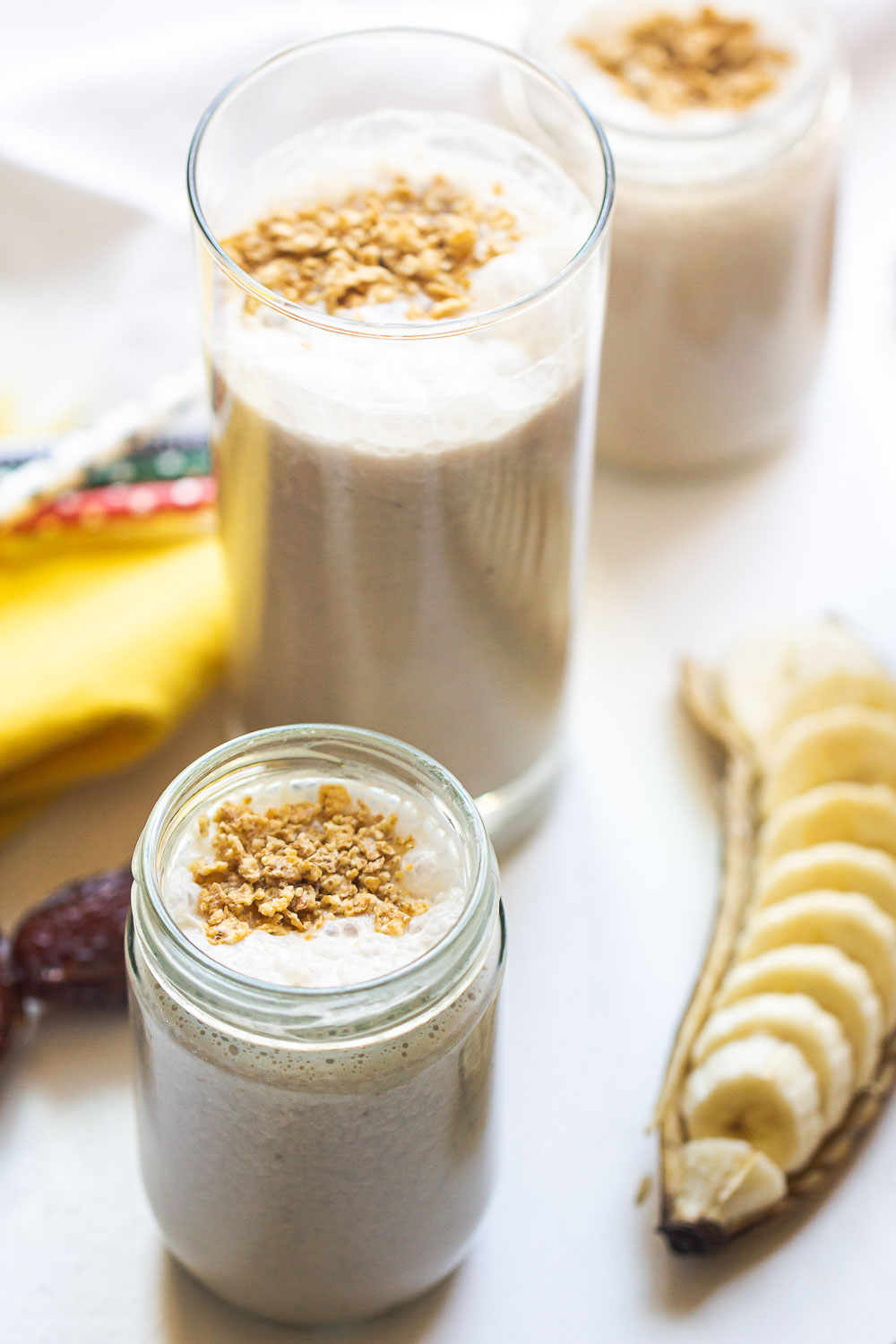 Yes, it's quite a list, but I hope you get a chance to make one of these recipes to start your morning. Until then, cheers to this healthy banana smoothie! Whether you're looking for a power breakfast smoothie or an afternoon pick-me-up, this banana smoothie with dates is it.