A traditional and super easy Indonesian salad with peanut satay sauce. Fabulous, delicious, and perfect for a healthy meatless Monday meal.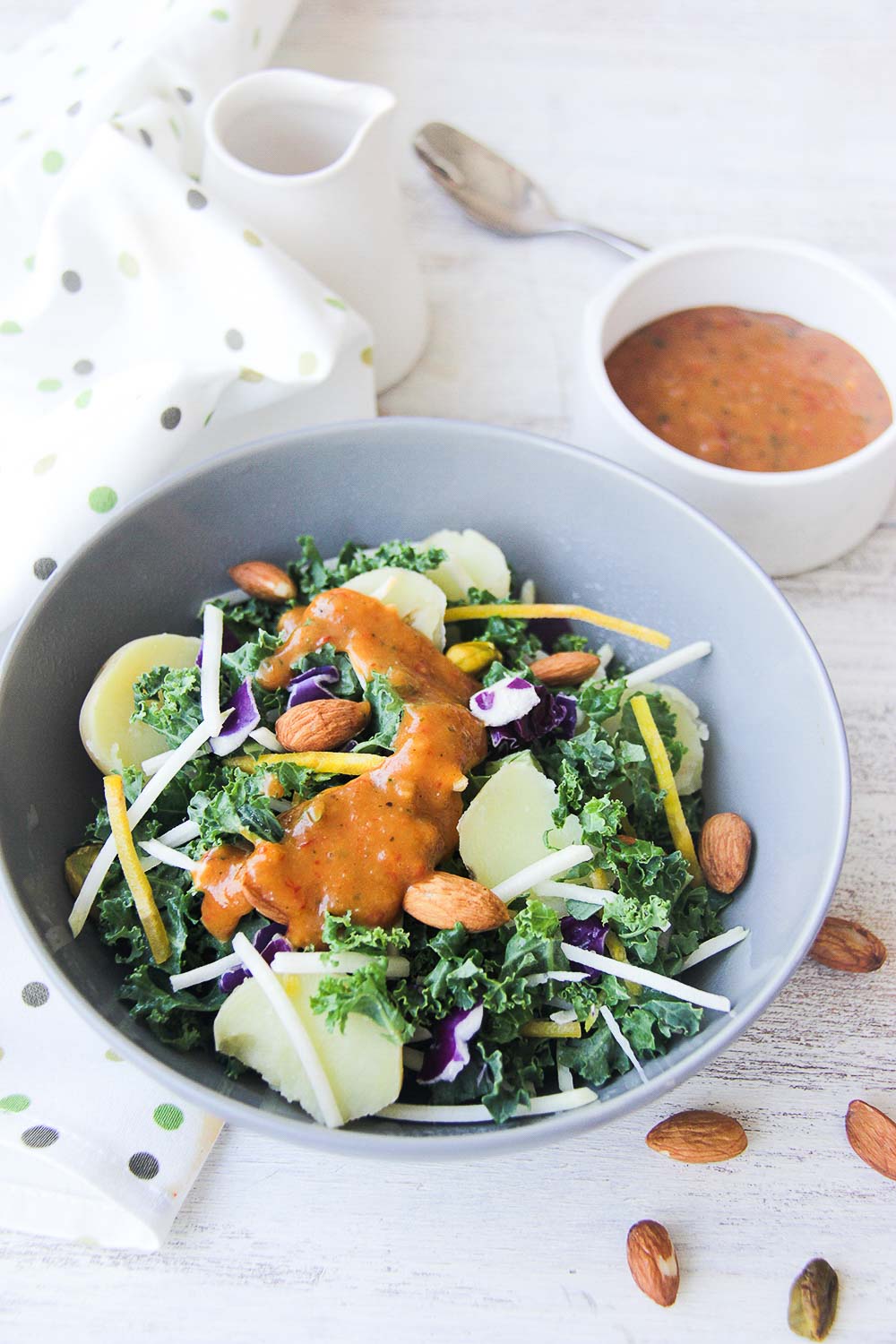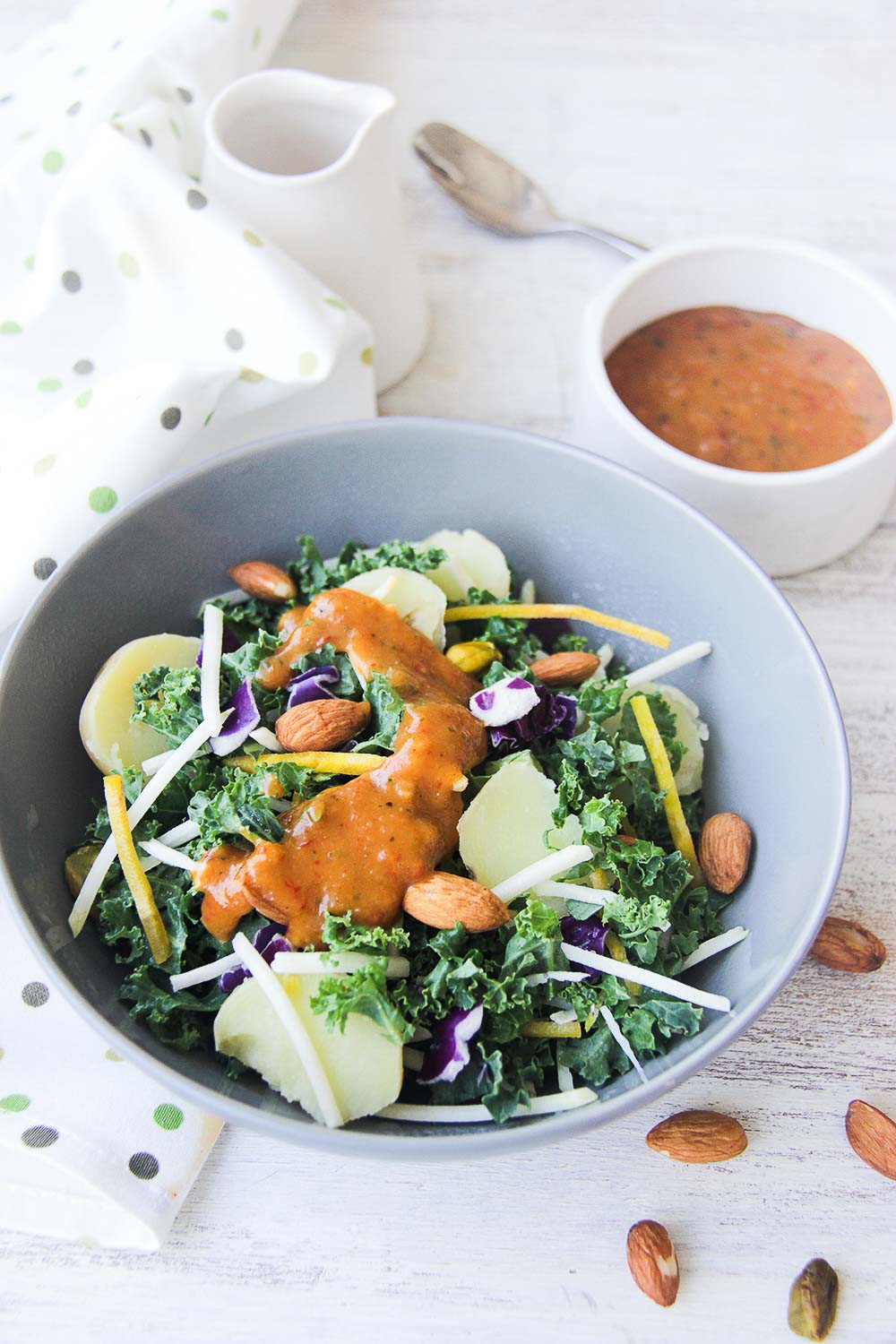 You guys…. This salad has changed my life.
When I first started blogging, I had the intention of sharing good recipes with people I like. That means you, you, and you too!
Long story short, I got so busy at work and freelancing work kicked in too; and it affected my health so badly. Not that I was eating unhealthy food or had to join the anger management class, but I didn't get enough rest as I was constantly working and my commute was long and tiring. It is still horrible, but I'm glad my boss is willing to work with me on this.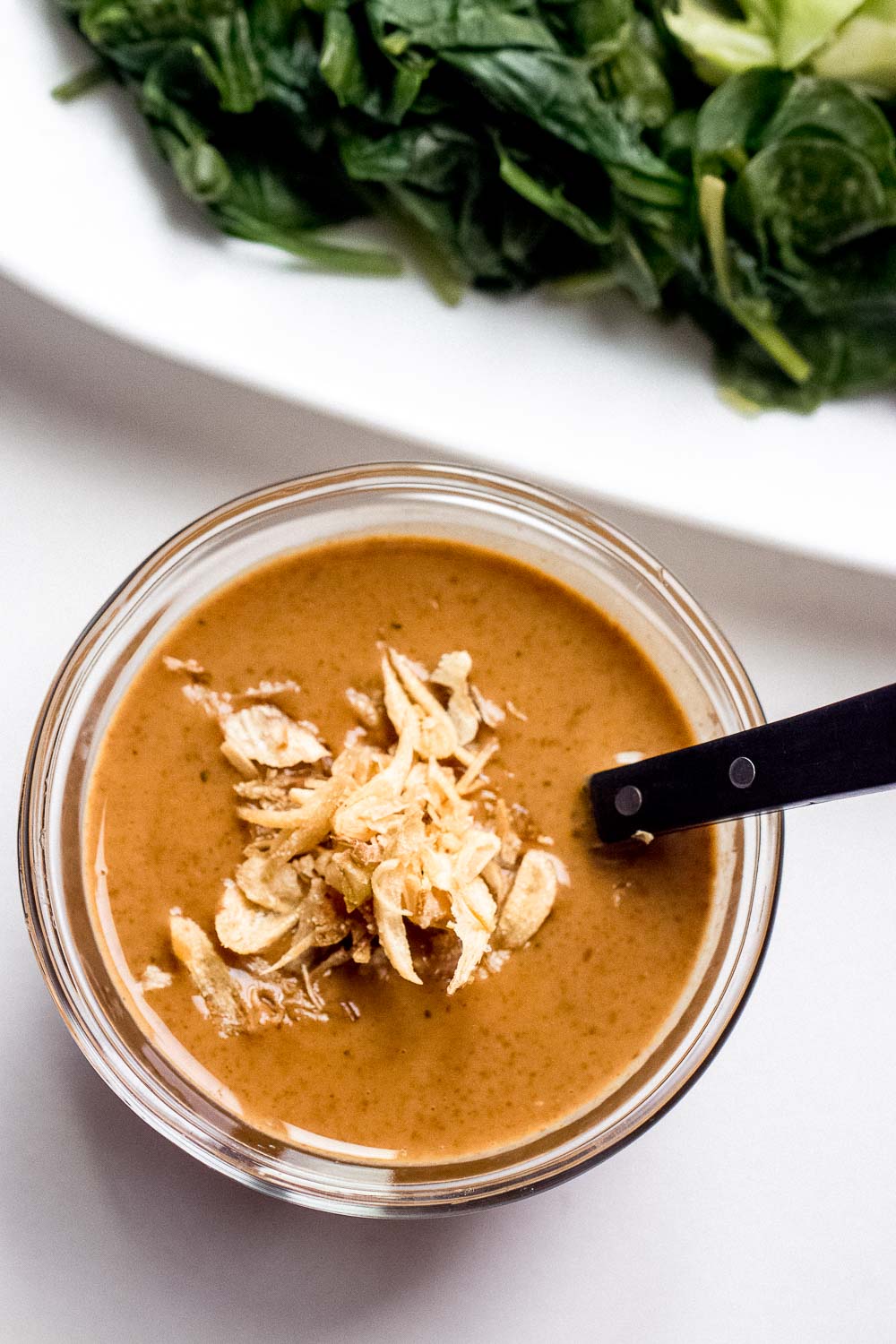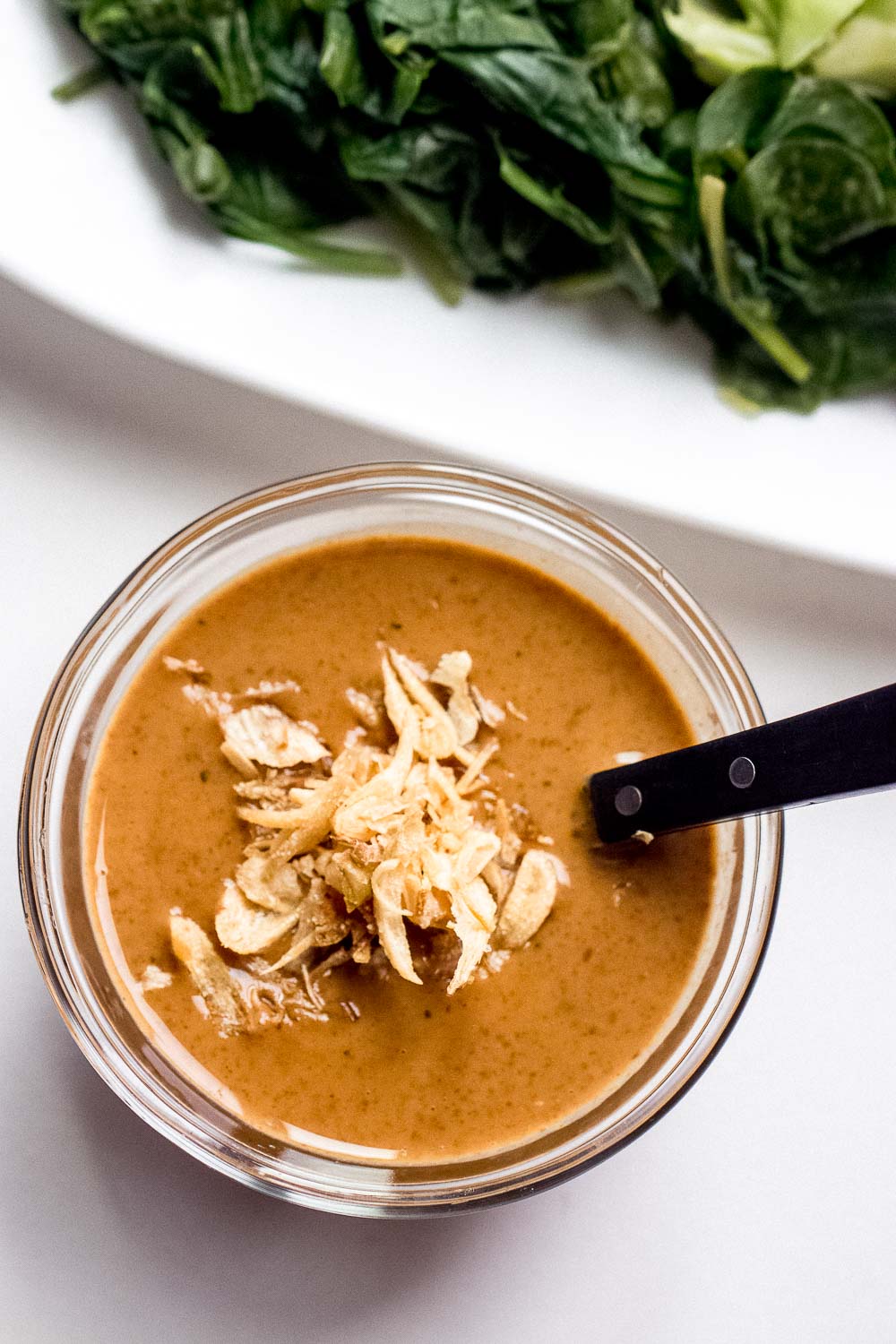 So, my doctor asked me to cut out some activities. I didn't realize how much they stressed me out until I stopped doing them. Deadlines particularly are my biggest stressor making them silent killers. I want to live a long and healthy life, so I took some time off, which is why you may have noticed my blog being a bit silent last year.
But, things changed. I began enjoying and appreciating life so much more, but blogging was left on the back burner. I was at a point where I wanted to quit and make this part of my life history. That was until my friend sent me a link to this salad that got featured on MSN. Suddenly, I was on fire again.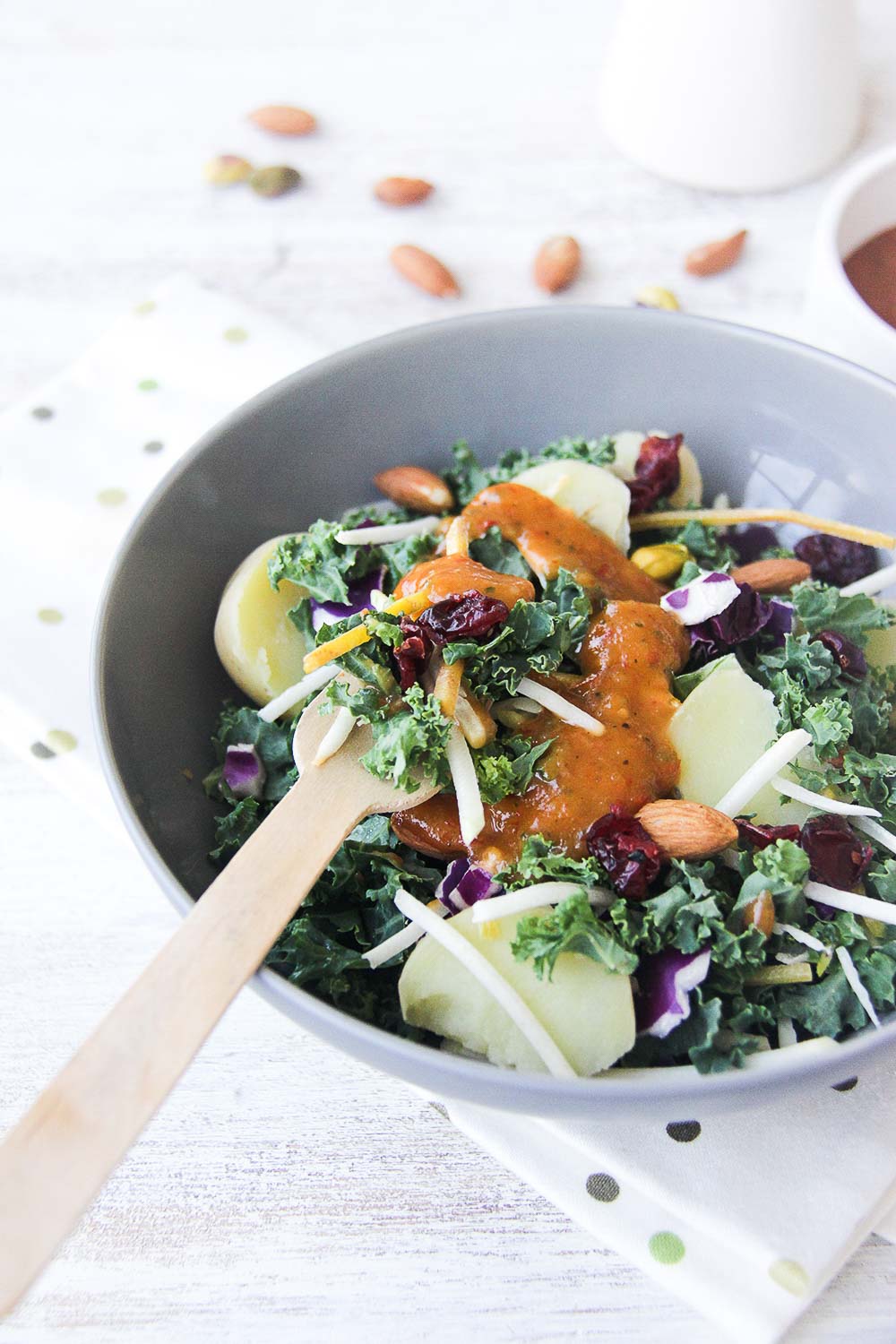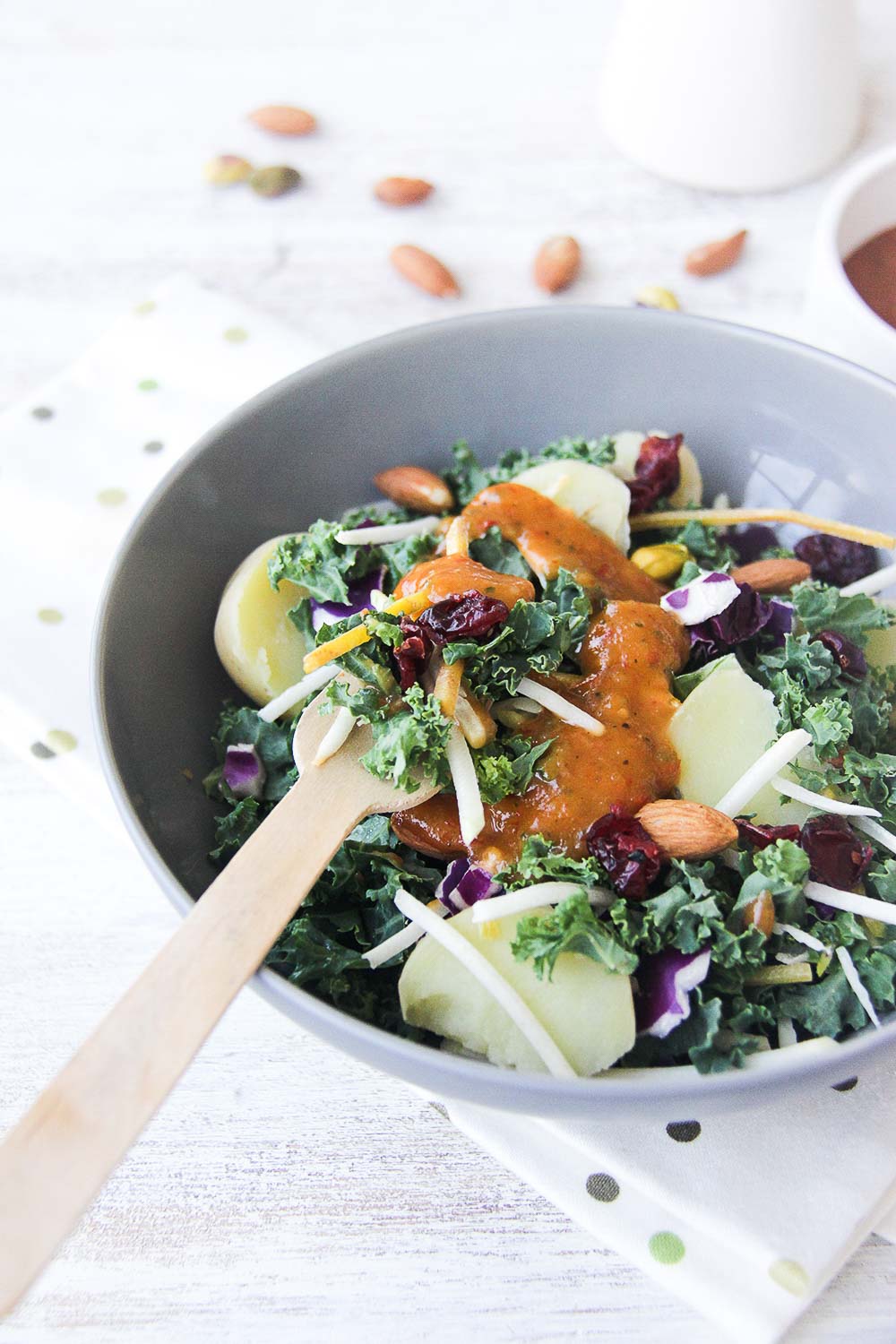 This is everyone favorite's salad. I mean it – everyone in my family and at work – they all love it. This salad has been featured in Taste of Home and some other publications, so when I found out about it, I knew I was doing something right. It reminded me of why I started blogging in the first place.
So, to those who have tried this recipe, thank you. And to the rest, you should try this Gado Gado Salad.
Gado gado, literally translates to mean "mixed" in Indonesian, is a very popular dish in Indonesia. You can easily find a gado-gado seller on every street corner – similar to Starbucks or McDonalds. The ingredients are so simple and strictly vegetarian, and the best part is that you can sneak your favorite veggies into this dish as well – even if they aren't in the recipe.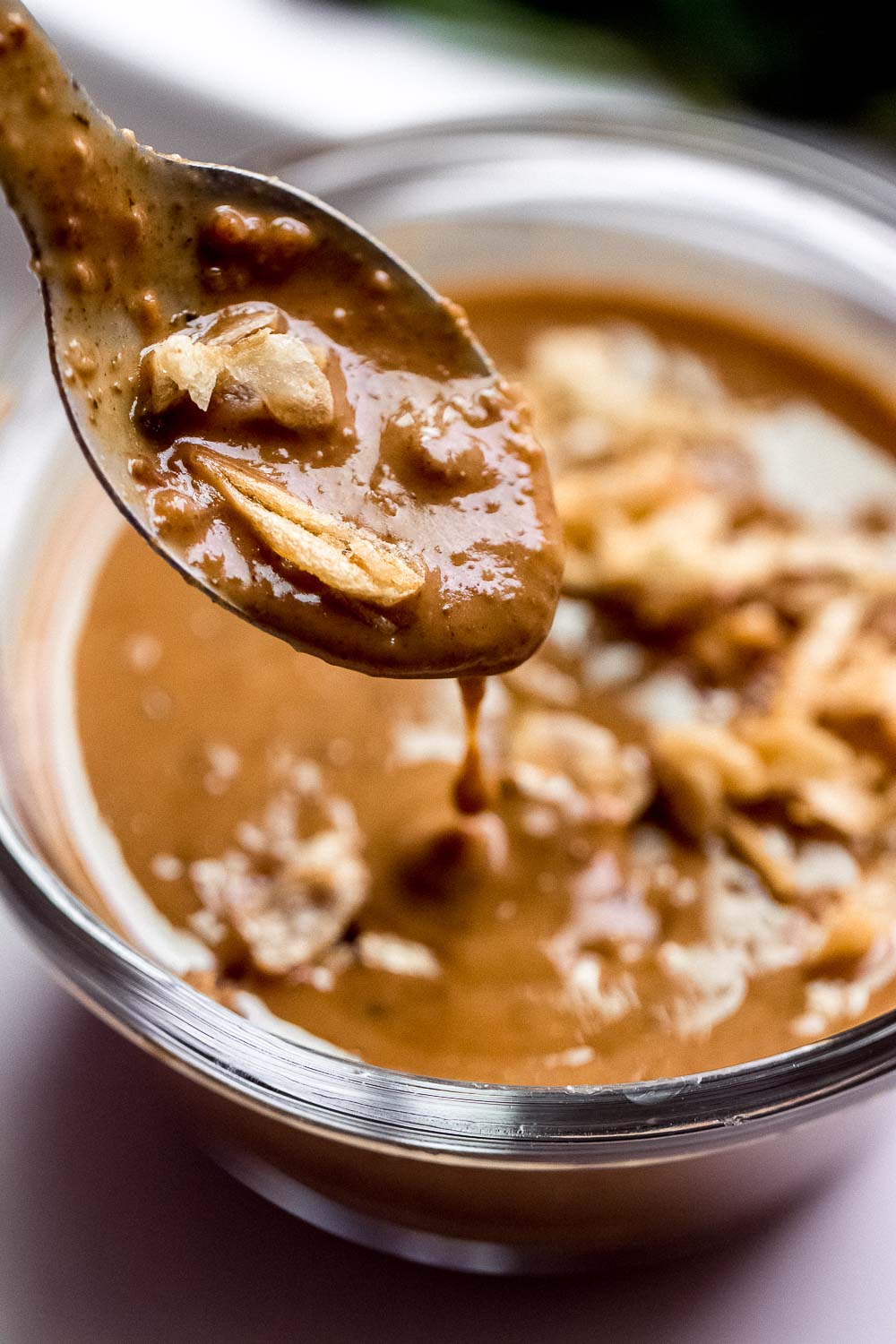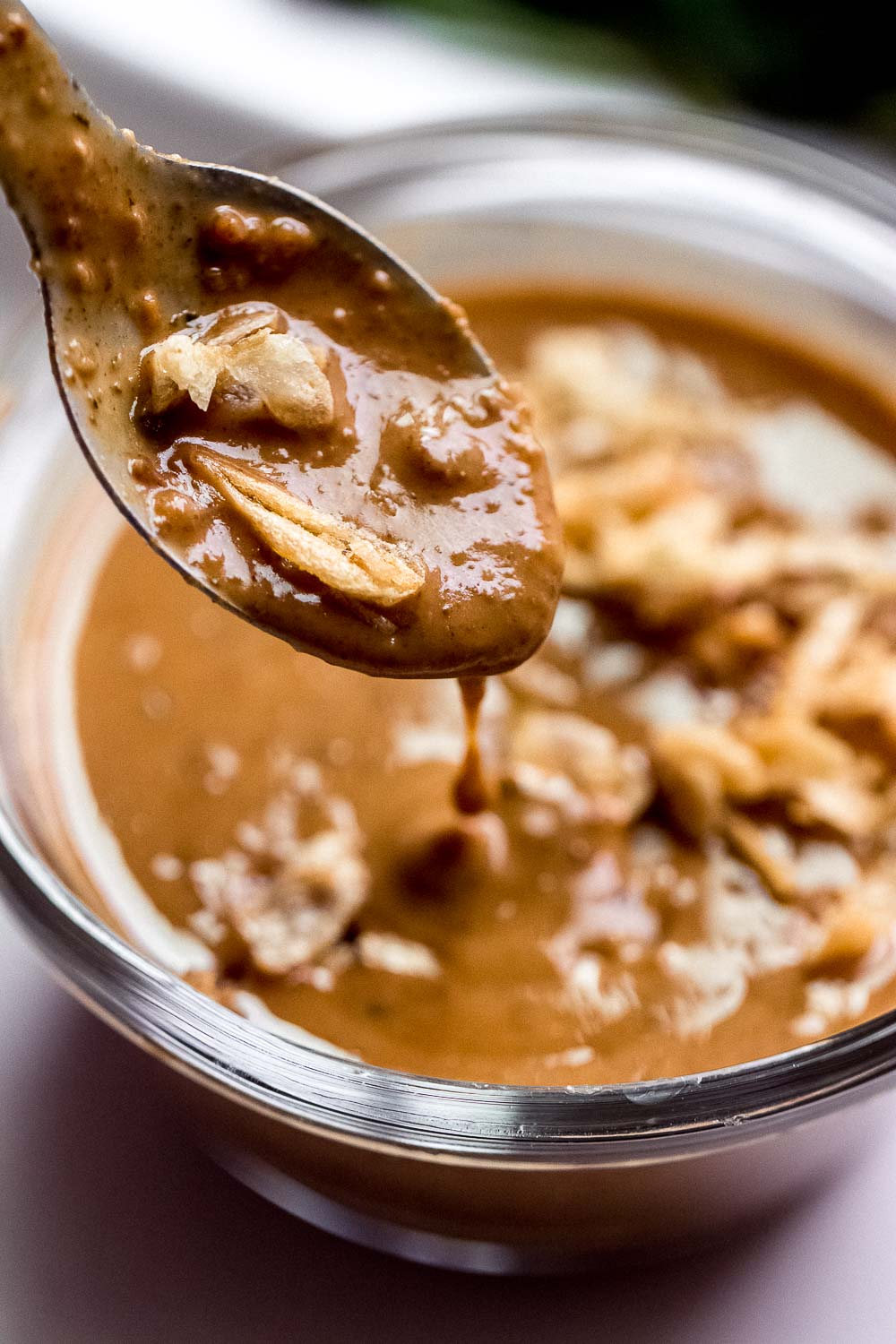 Now, let's talk about the sauce. There are many versions you can find out there. The original version, in Indonesia, uses roasted peanuts as the main ingredient. You would normally grind the roasted peanuts using a pestle and mortar. But to simplify things, I'm using peanut butter. This recipe is also GREAT for people who are new to the cooking world or those on a low carb diet.
If you try this recipe, I want to hear about it, so let's chat! Leave a comment and don't forget to tag a picture #AsianSaladFeast to show how you like this recipe on Instagram!
Print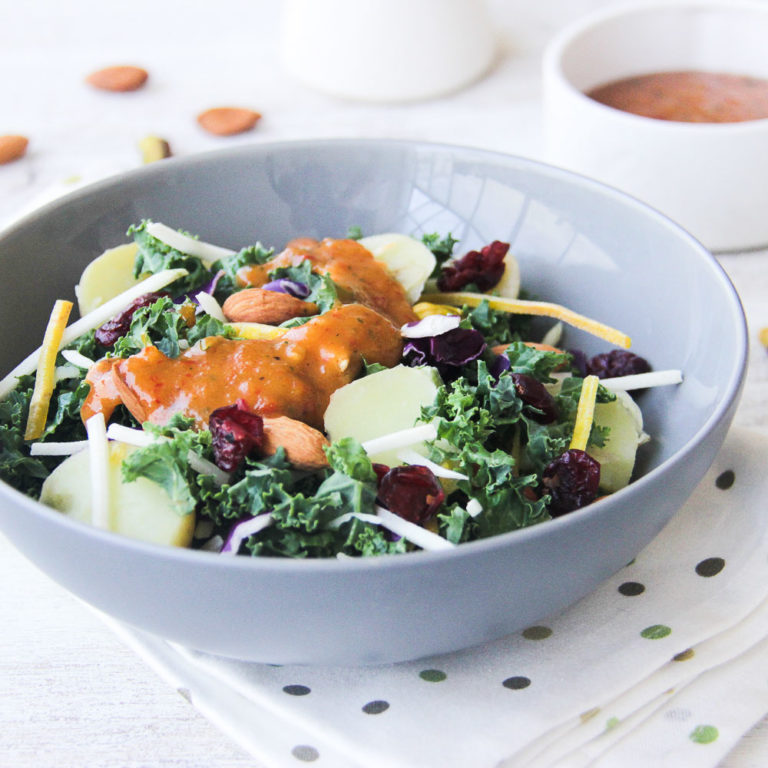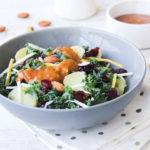 Indonesian Gado Gado Salad
---
Description
This Indonesian gado gado salad is delicious, filling, and full of flavors. 
---
For the peanut sauce:
2

heaped tablespoons of crunchy peanut butter

2

cloves of garlic, minced

3 cups

of spinach

1 tbsp

sugar

1 tsp

terasi (dried shrimp paste) – leave this out if you're a vegetarian
Pinch of sea salt

½ tsp

 Tamarind Pulp (Asam Jawa) – soaked in 1 tbs of warm water to get the juice
Juice of

1/2

lime

1

tbs sweet soy sauce knows as 'Kecap Manis'
For the veggies:
1

handful of shredded cabbage

1

handful of snake beans

1

handful cold, boiled potatoes (sliced)

2

boiled eggs

100g

tofu (or tempeh), cut into cubes

1

tbs oil

1/2

cucumber, thinly sliced
---
Instructions
For the peanut sauce:
Place the peanut butter, garlic, salt, sugar, and shrimp paste in a food processor. Grind until everything is well mixed; and transfer to a bowl. Add tamarind water, lime juice, and sweet soy sauce. Mix well and adjust with salt and/or hot water to get the consistency of the sauce.
For the veggies:
Rub oil onto firm tofu and tempeh; and fry for 1 min on each side on medium heat.
Boil potatoes in a small pot and cook the potatoes until soft when pricked with a fork.
Boil the eggs and let it sit for 12 minutes. Remove shell and cut egg into quarters.
Blanched the rest of the vegetables, except cucumber, in boiling water and remove with slotted spoon.
To serve, place a portion of each salad ingredient and cucumber onto a serving plate. Serve the peanut sauce and mix well.
Don't forget to check what others are making this Spring and thanks to JinJoo of Kimchimari.com for hosting this awesome party!