Persimmon Pomegranate Salad. A delicious Fall-inspired salad with all the vibrant and colorful parts of the season combined into one tasty salad.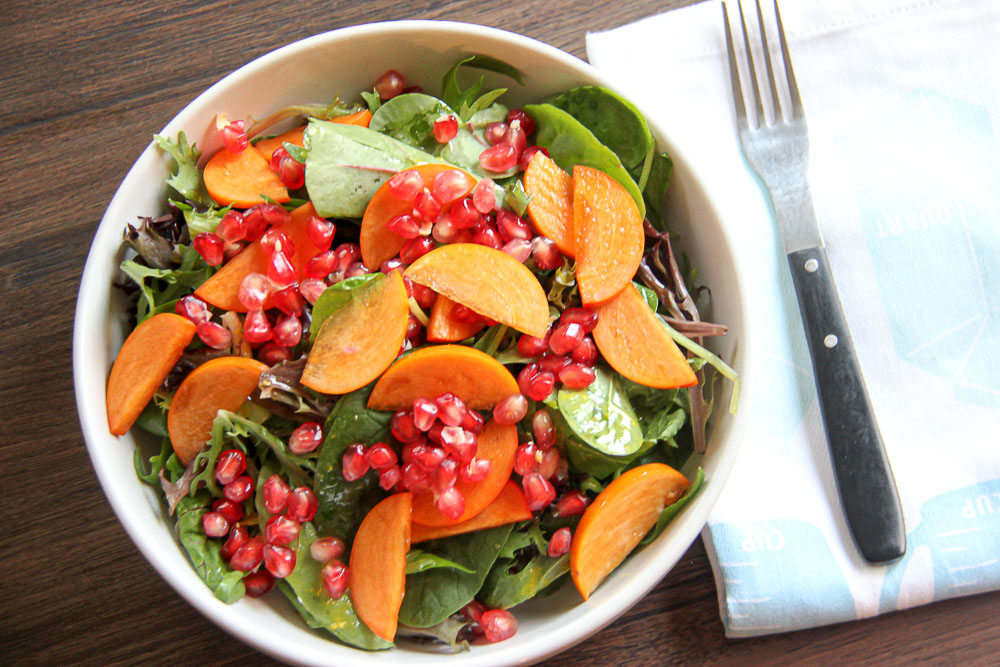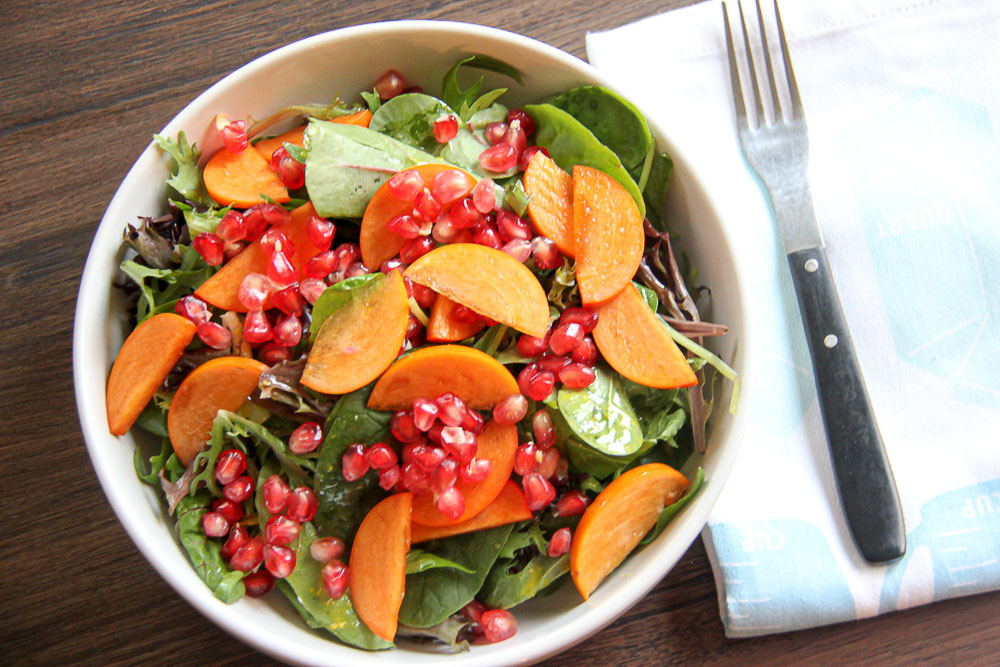 Happy Monday! The hardest day of the week, especially after the long weekend. Are you ready for Christmas? This year, we finally decided to get a Christmas tree for our home. It's been years since I had a Christmas tree. Growing up, we always put up our Christmas tree sometime in November.
My birthday is in December, so it's a tradition of my family to have the tree up long before my birthday. When my birthday comes, we would take pictures in front of the tree.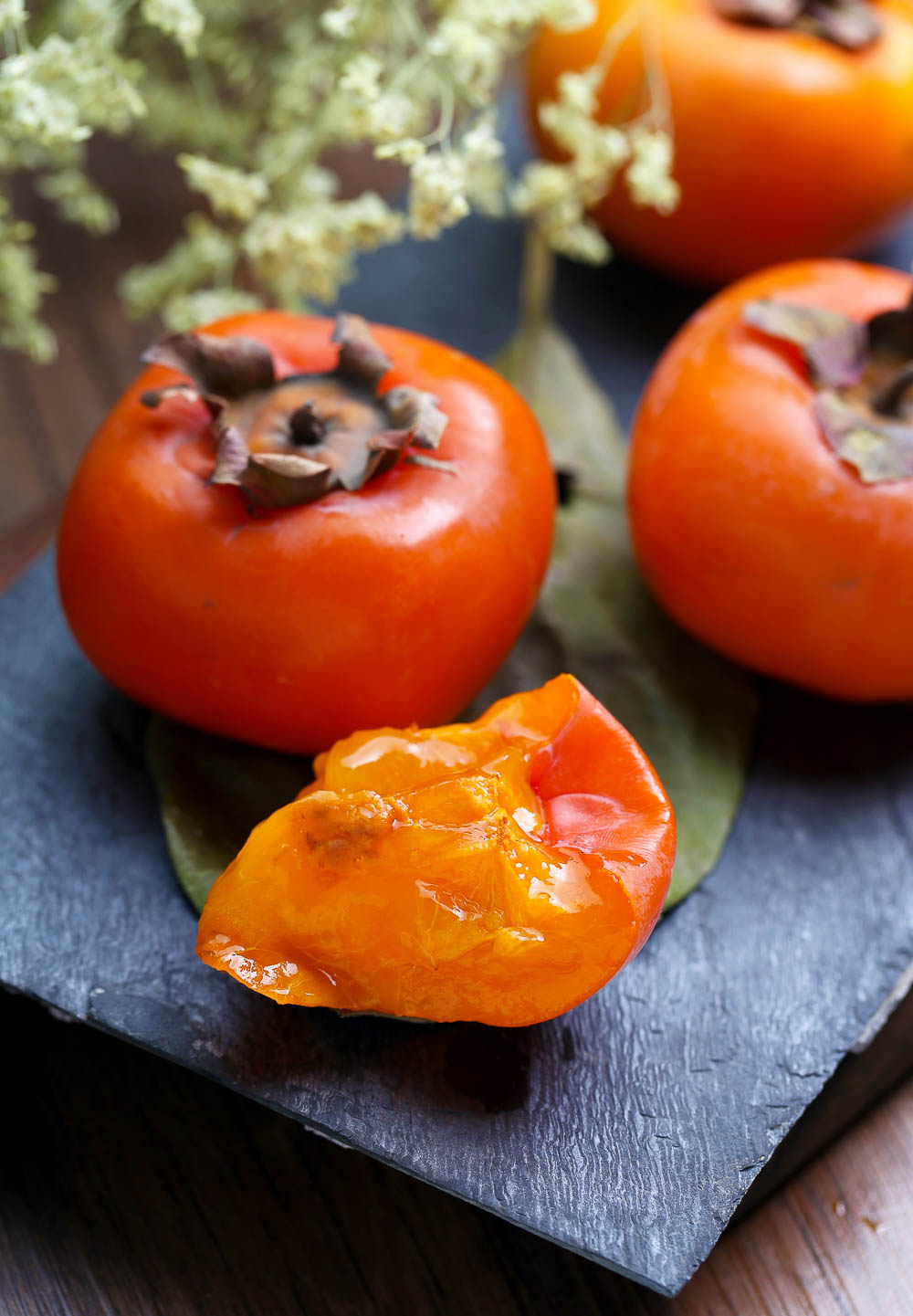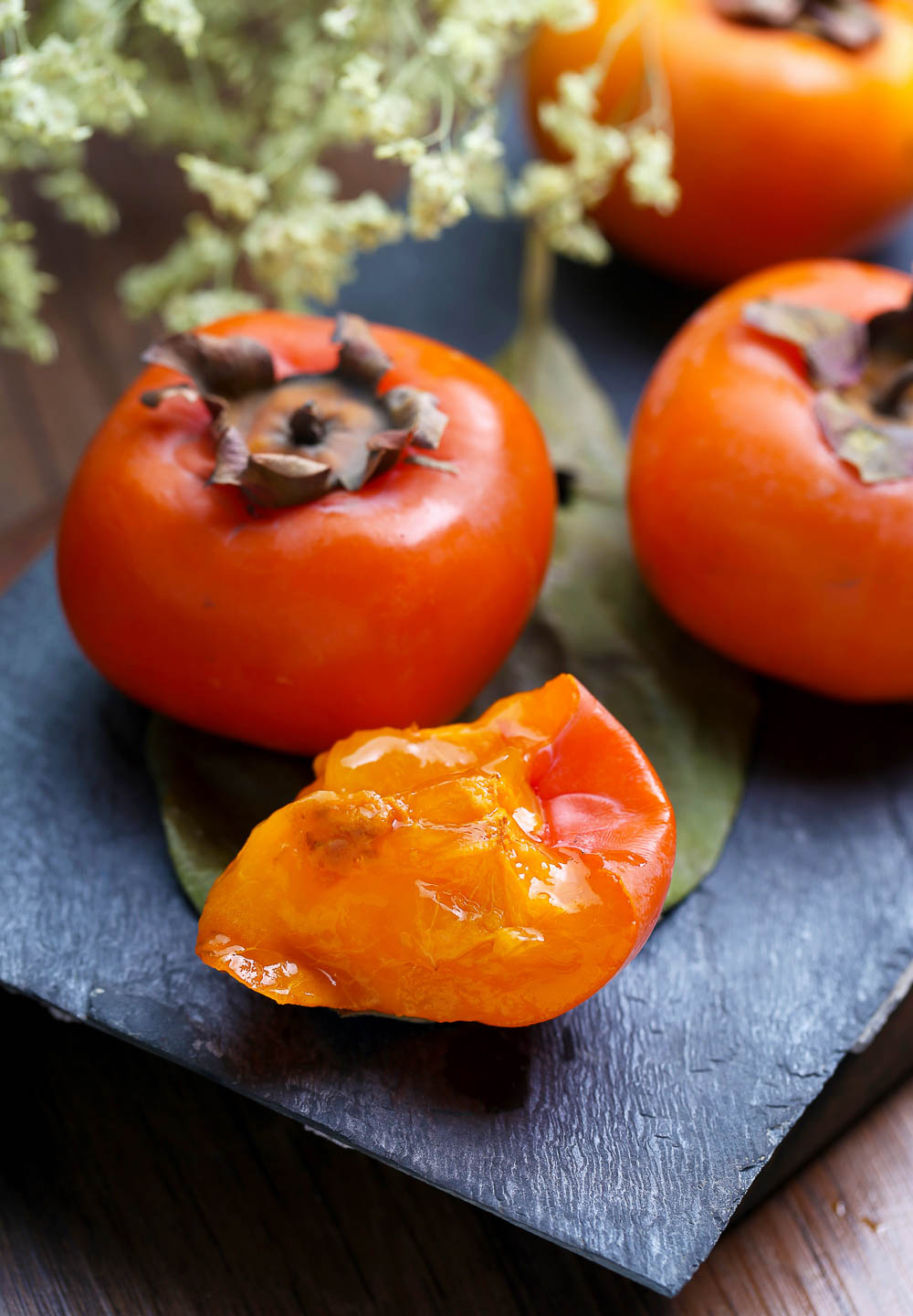 We've been gathering Christmas ornaments since last year, from the after-Christmas sale to be exact. We used to live in a small apartment and a Christmas tree was just unnecessary. Now that we have our own place, we decided to get a small tree and invite our family to come over.
I've been wanting a real tree, so we don't need to keep it in the storage afterward; however, the place that sells real tree hasn't been open yet. I guess this year, I will pass celebrating my birthday with a Christmas tree.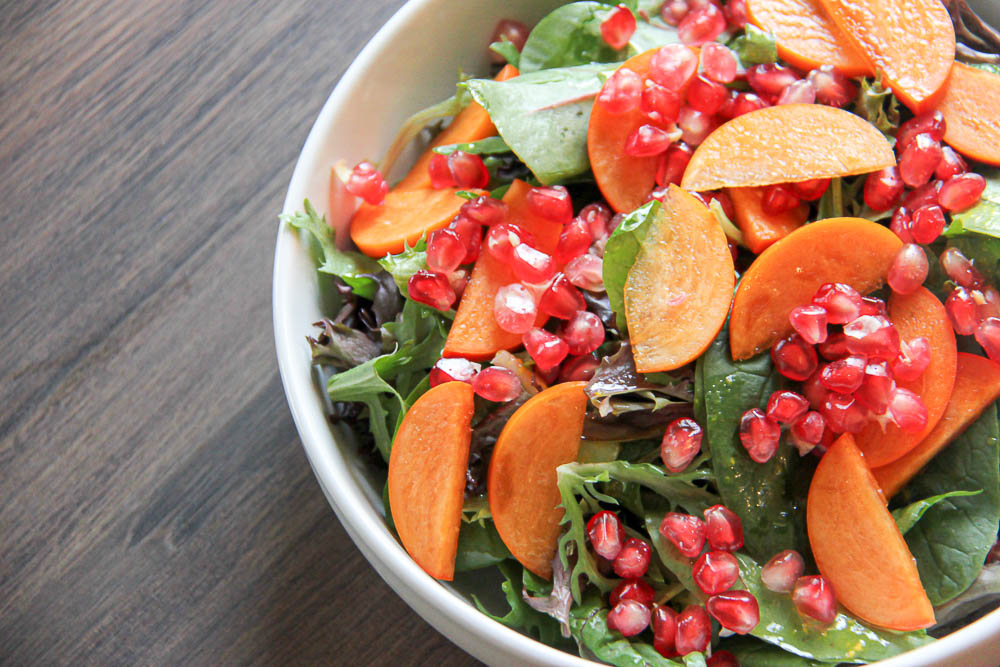 Now that Thanksgiving is over, we're back to stay lean and clean for the Holidays. We have to make sure the kids do not mistake us for Santa. This persimmon salad pops out as I thought of dinner idea. Thankfully, a friend of ours sent us a bag of fresh persimmon, freshly picked from her in-laws' backyard. Coincidence? Might be.
This salad is very easy and simple and yet tastes wonderful. I add pomegranates instead of nuts or cheese for extra crunchiness. I served this to my mom and sister when they came to visit and it was a hit.