These Nutella Ferrero Cupcakes are the definition of chocolate heaven and it only takes 5 ingredients. This will leave your taste buds begging for more!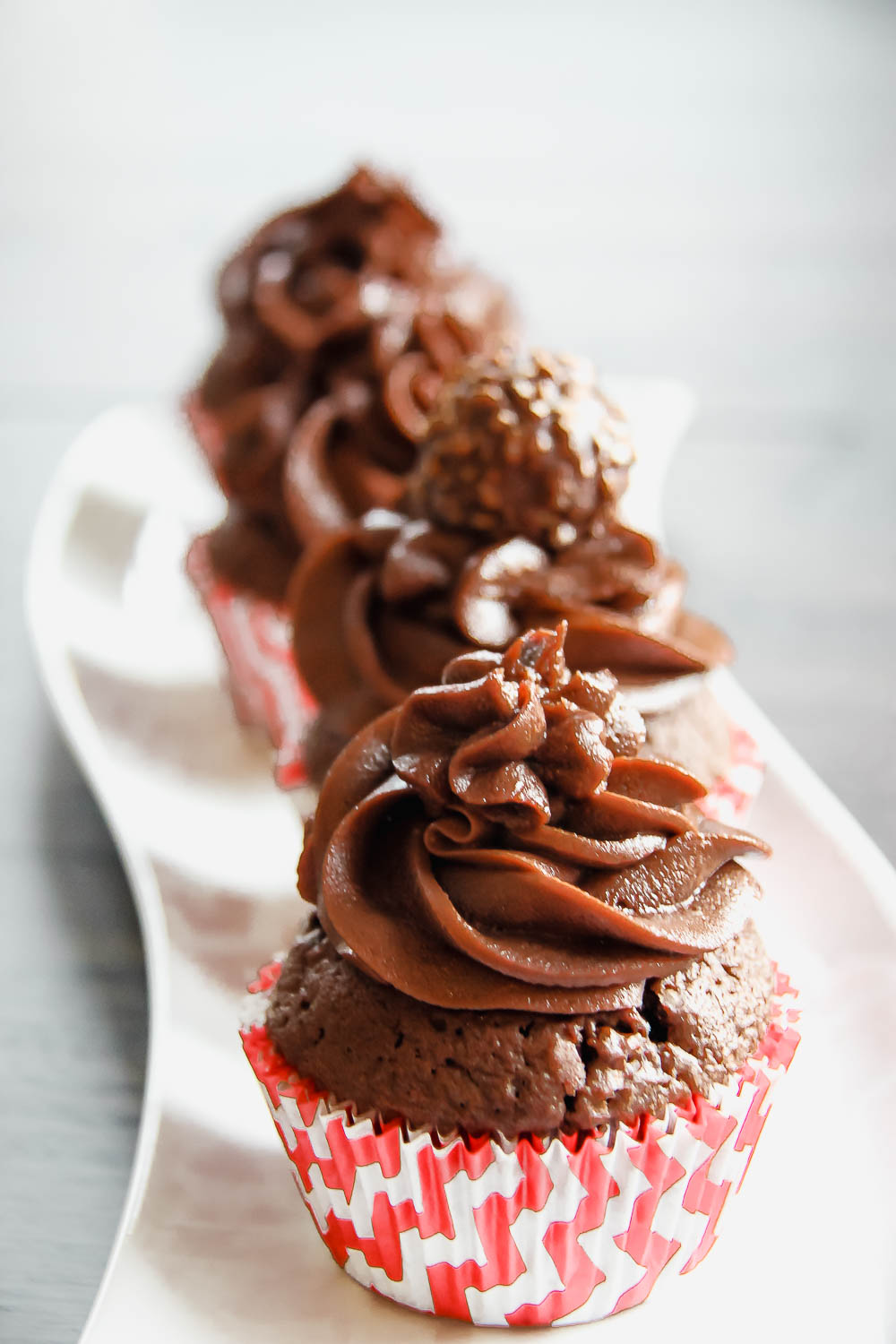 I recently had a nice chat about slow cooking with my best friend. She has the same fear that I had. I've been telling her how convenient is it to use a slow cooker. I wish all meals can be cooked in a pot so we only need to cut the ingredients and just leave them to cook for hours. Would that make our lives easier?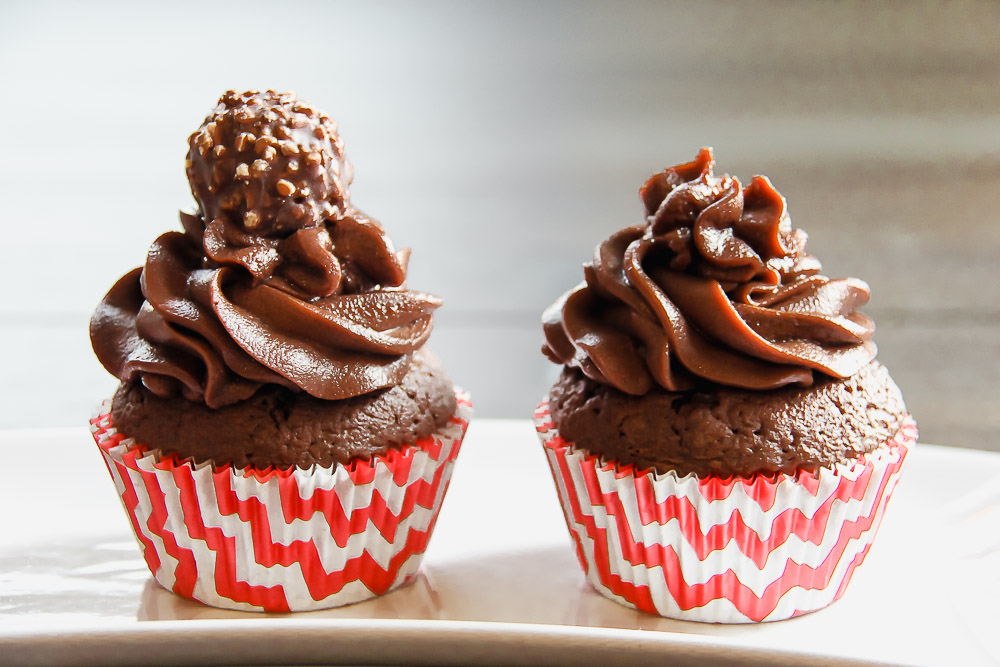 I'm not sure about you, but I always crave sugar after work. Somehow the images of dark chocolate, cupcakes, cookies, ice cream, or anything sweet start dancing around in my mind when the clock hits 3 pm. Often, but not always.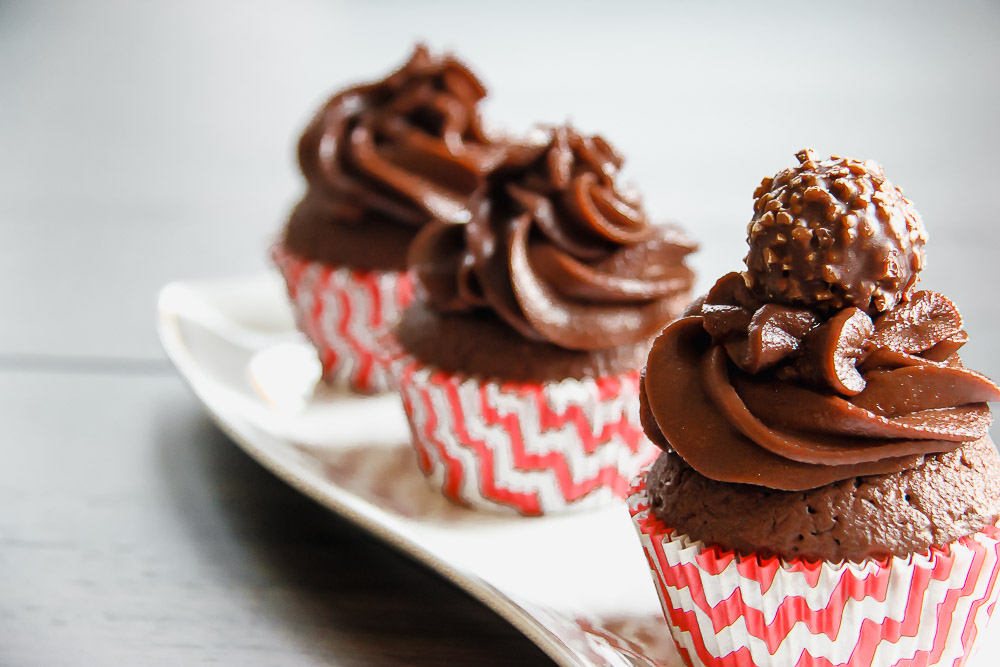 Unfortunately, it takes a while to melt butter to room temperature. So, there is no way for me to bake sweets that include butter right after work. I tried it once and ended up baking the cake the next day.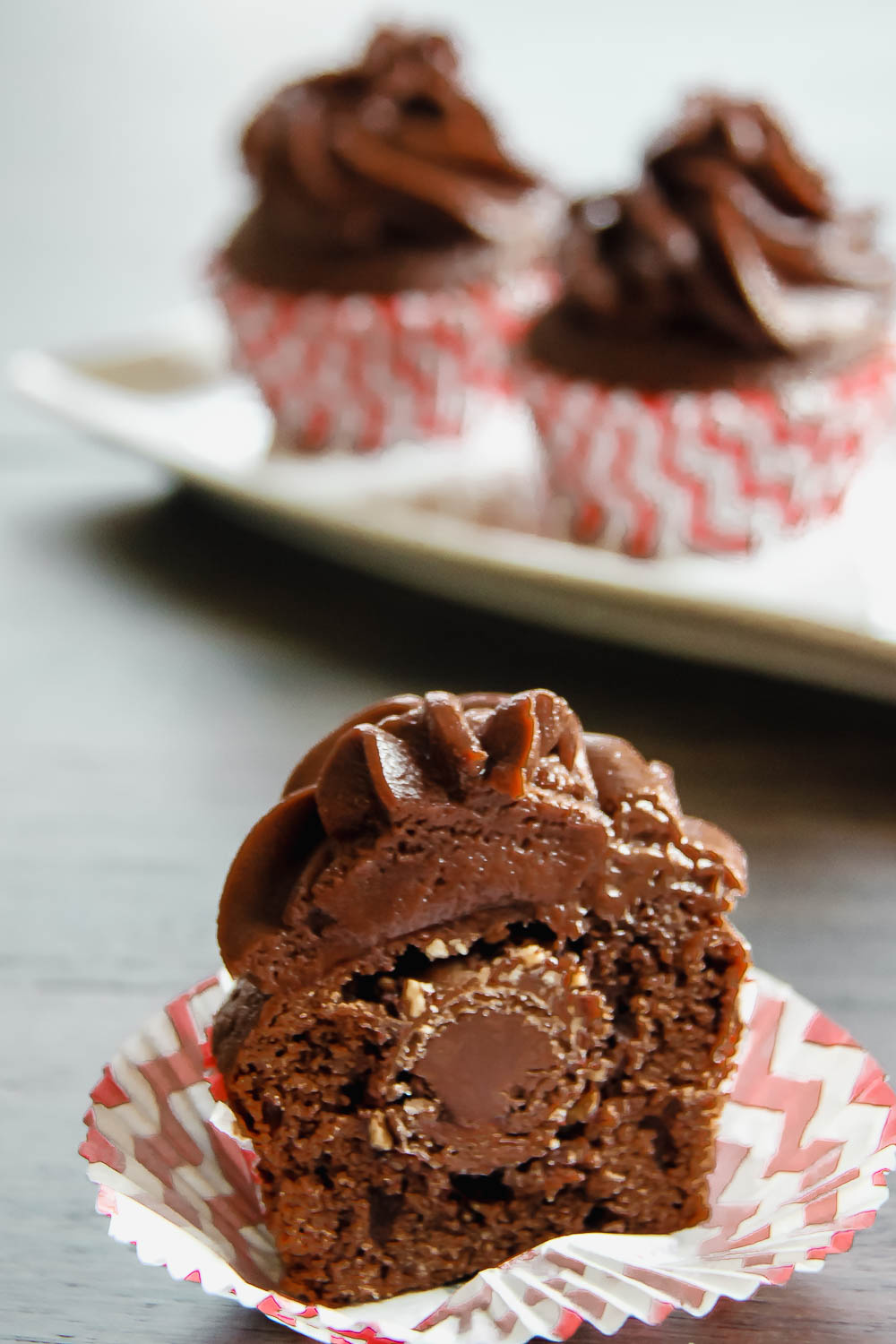 When I first saw this Nutella cupcake recipe, I was amazed! No butter! This recipe only uses the ingredients you have at home. The result… a fancy cupcake for dinner, or for breakfast the next morning. Now, to make it even fancier, I added a Ferrero rocher in-between because little surprises bring extra fun. Don't you agree?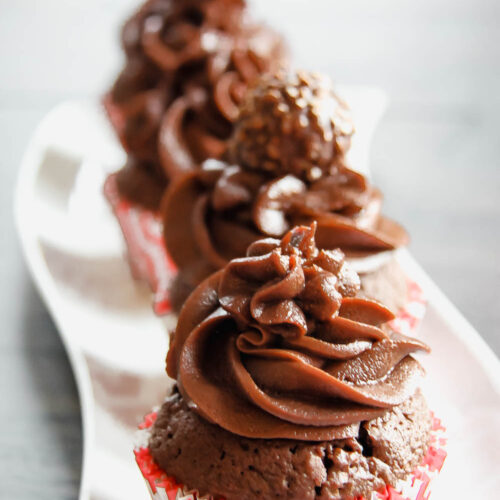 Nutella Ferrero Cupcakes
These

Nutella Ferrero Cupcakes

are the definition of chocolate heaven and it only takes 5 ingredients. This will leave your taste buds begging for more!
Print
Pin
Rate
Ingredients
2 1/2

cups

Nutella

divide into two parts

3

eggs

at room temperature

1

cup

all-purpose flour

8

oz

cream cheese

at room temperature

Ferrero Rocher chocolates
Instructions
Cupcakes: Preheat the oven to 350º F. Line your cupcake pans with paper liners.

Whisk the eggs together in a large bowl until they're broken up.

Add 1 1/2 cups of Nutella to the eggs in the bowl, reserving the remaining 1 cup of Nutella for the frosting. Whisk the Nutella and eggs together until shiny, smooth batter flows from the whisk.

Add the all-purpose flour to the bowl, and gently stir it in with a spatula.

Stir just until the last streaks of flour disappear. Don't stir too much and overwork the batter, or else your cupcakes will be tough!

Scoop the batter into the prepared muffin tins, filling each one about 1/3rd full, then add Ferrero Rocher in the middle; then cover the chocolate with batter until 2/3rd full.

Bake the cupcakes at 350 F for about 13-15 minutes, until the tops are dry, puffed, and a little cracked. They should spring back when pressed lightly with your fingertips. Allow them to cool at room temperature on a wire rack while you prepare the easy (two-ingredient!) frosting.

Frosting: In a mixing bowl, combine the remaining 1 cup of Nutella and the cream cheese.

Beat them together on medium speed with the paddle attachment until your frosting is light and fluffy.

Top the cooled cupcakes with a swirl of frosting.
Appetizers, Salads, and Starters
Side and Accompaniments
Main Dishes
Dessert and Beverages