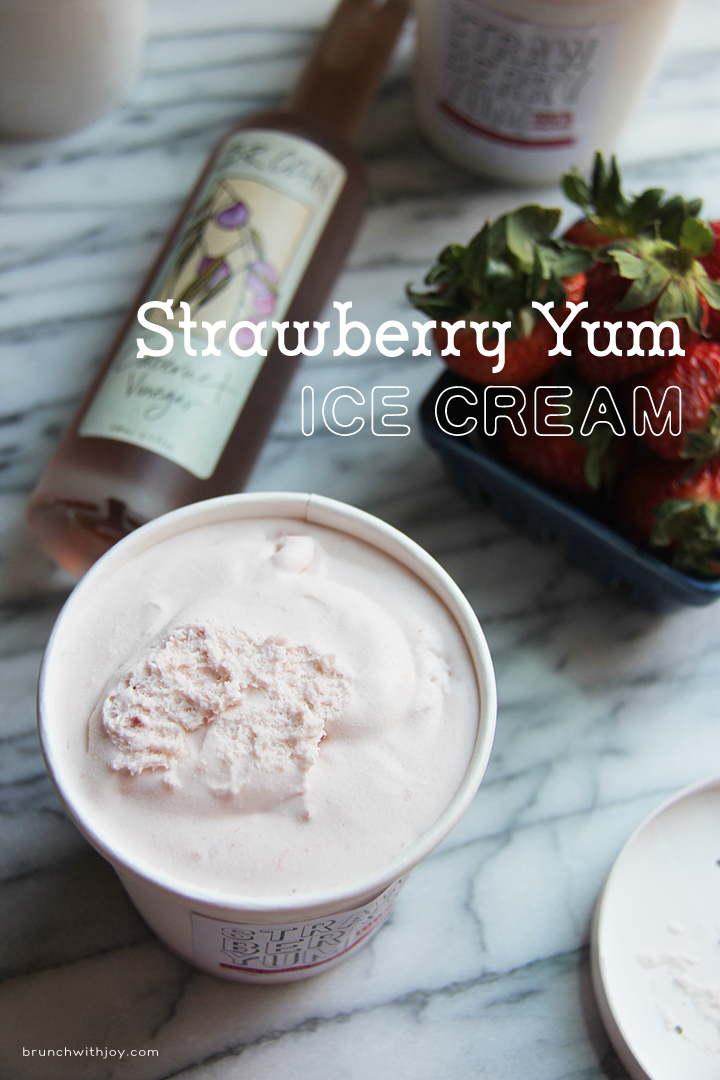 Living close to Napa Valley is amazing! We could enjoy wine on special occasions, though sometimes we just pop a bottle because we are too curious to taste it. On some weekends, we'd drive about 1 hour to Napa just to enjoy the scenery or hang out with friends. It's our mini weekend getaway when we are bored with city life.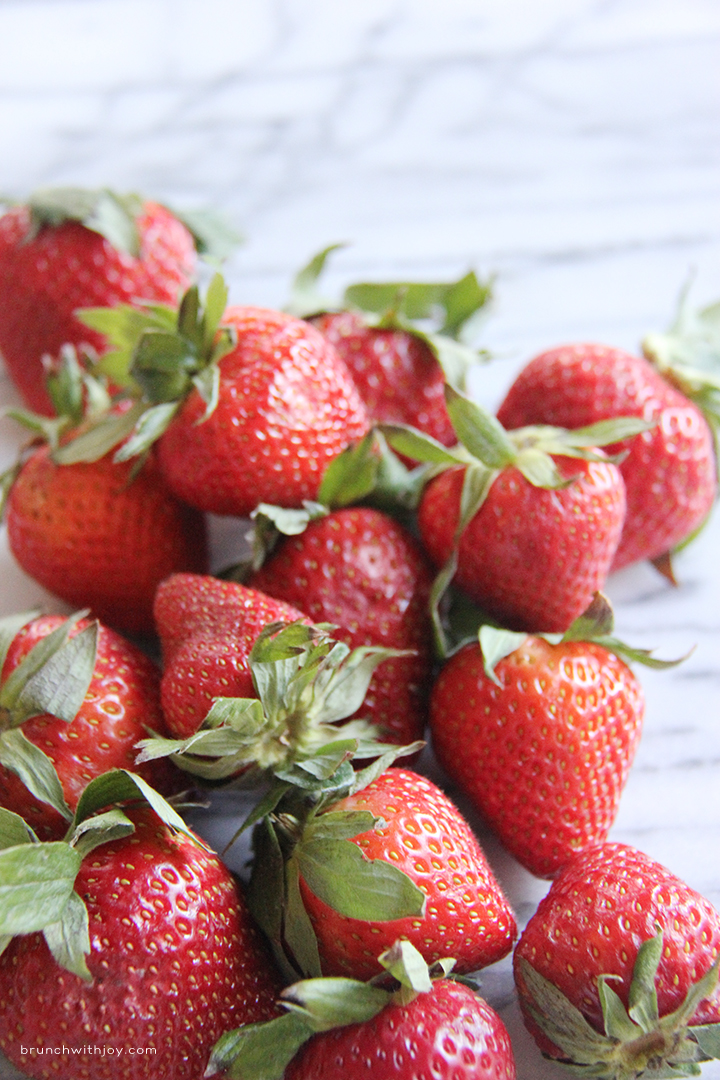 Have you heard about B.R. Cohn? I'm so excited to share the partnership we've built. Over the next few months, I'll be posting recipes using B.R. Cohn olive oil and vinegar so you can give it a try at home. B.R. Cohn Winery at Olive Hill Estate is located in Glen Ellen, 10 minutes outside of Sonoma, and just one hour north of San Francisco.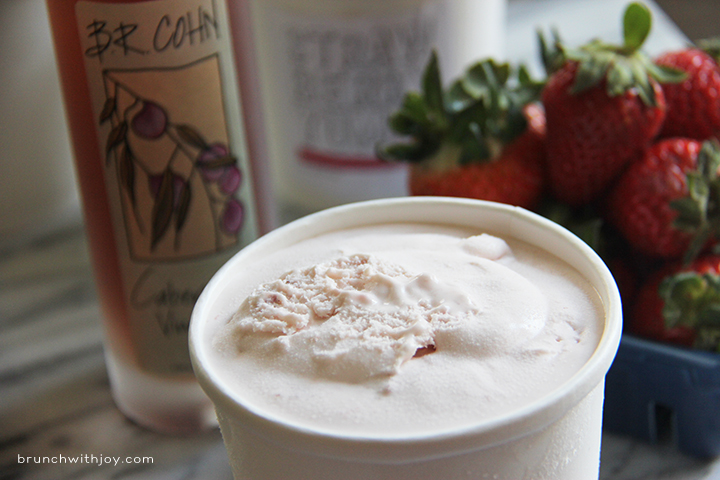 I was super excited when I first received samples from B.R. Cohn. They really have cool items like Sonoma Syrah Vinegar, 25 Year Balsamic Vinegar,  Blackberry Balsamic Vinegar, Champagne Vinegar, and so much more. I was and am in love with their products.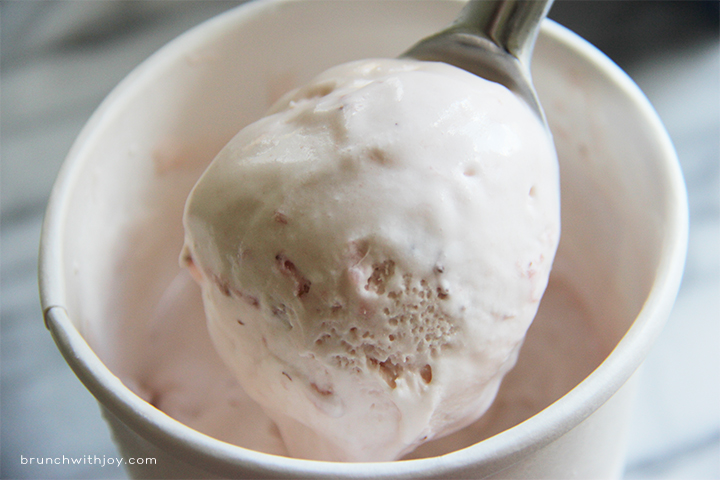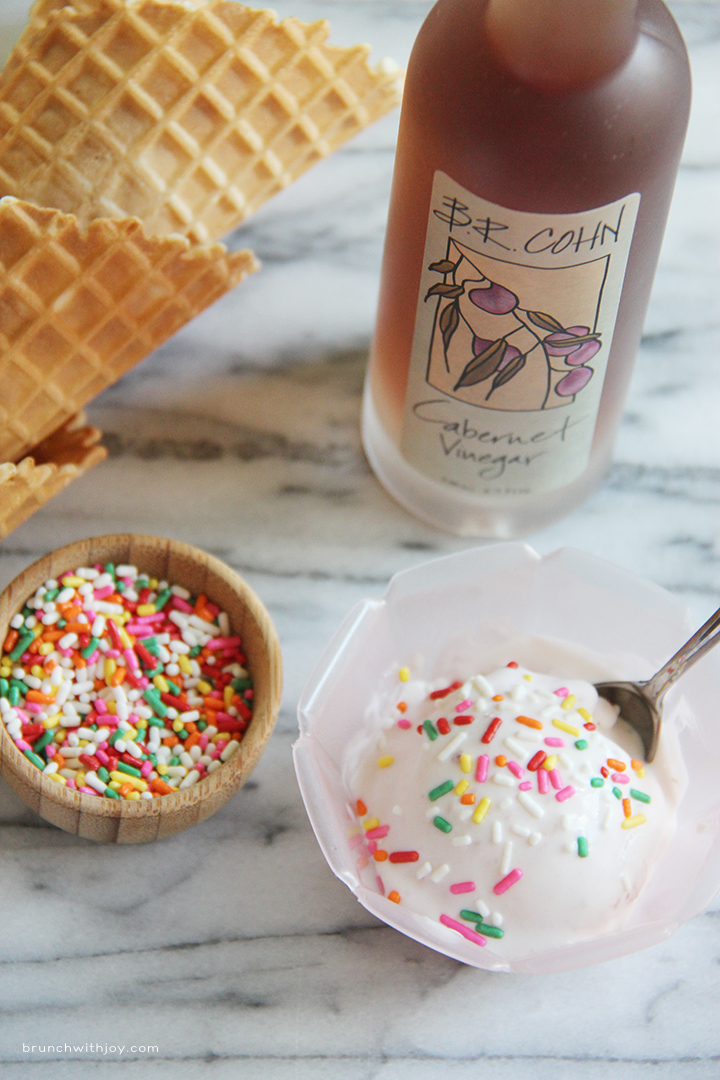 Today, I'm sharing this Strawberry Ice Cream recipe using their Cabernet Vinegar. As you might have heard, the hubbie is a huge fan of ice cream, especially strawberry, so I always try to make strawberry ice cream at home… and this time I added Cabernet Vinegar. The result makes this strawberry ice cream tastes so much better than store-bought. I always share a pint or two with family and friends and this time, they came back with a question… "tell me what you add to this thing because whatever it is, it makes this ice cream tastes fabulous!" And I love how I can adjust the sugar level in my ice cream.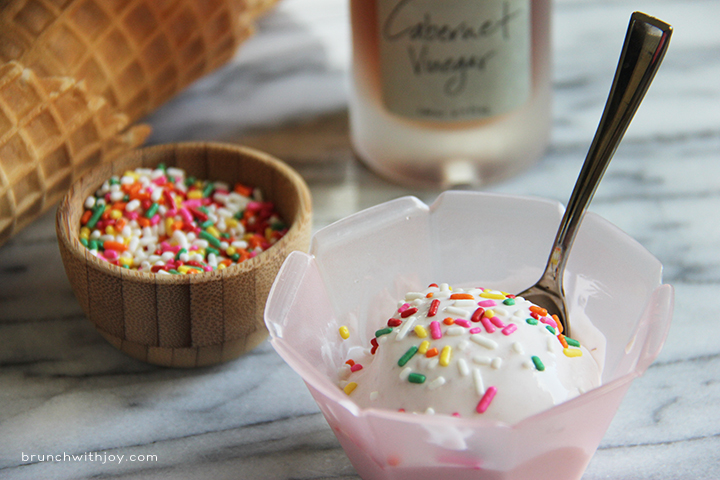 Learn more about B.R. Cohn by visiting their site, like them on Facebook, or follow them on Twitter.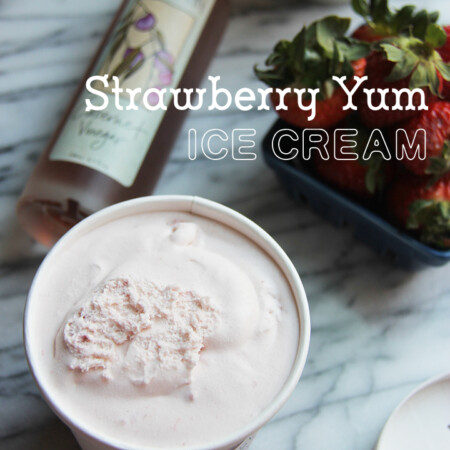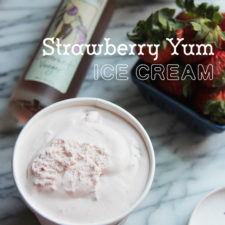 Ingredients
1

pint

ripe strawberry

hulled and halved

2

cups

heavy cream

1/2

cup

condensed milk

1/2

cup

sugar

1

tsp

salt

2

tbs

Cabernet vinegar
Instructions
Put the strawberries in a blender and process to a smooth puree. Transfer to a bowl.

Add the rest of the ingredients and whisk it all together until the sugar is dissolved.

Transfer the mixture to an ice cream make and spin according to the manufacturer's instructions.

Transfer to an airtight container, cover, and freeze for up to 1 week.