Friendsgiving and Thanksgiving recipes! To me, I love creating holiday menus…having some fun sides and treats is all part of the big day. So you can eat good food with your family and enjoy.
This Thanksgiving is going to be special. Not only we'll be celebrating it with family, but my cookbook is also out during the same week. So it is not too late to grab yours a copy today. Click here to grab a copy and don't forget to get an extra copy for a gift. Plus it is currently on sale and I am excited to say that is is listed as Best-Seller too! And be sure to join my newsletter too because there will be lots of giveaways!
Now when it comes to preparing Thanksgiving dinner, it doesn't take long before we realize we are in over our heads! Cooking Thanksgiving for your family does not have to mean a ton of work! With these recipes, you can still enjoy all of the flavors of Thanksgiving without having to sacrifice any of your time! These recipes are all easy to make, and even though there is prep work involved, it is pretty easy work.
This flavorful and delicious Rustic Potato Galette is so easy and fun to put together! Thanksgiving Dinner sorted!
The best garlic butter herb roasted turkey recipe ever – with tips on how to brine turkey, a chart for how long to roast turkey, how much turkey per person, and more.
This Turkey Gravy packs a lot of flavor! This is due to the layering of flavors — sautéed veggies, fresh thyme, bay leaves, turkey stock, and Holland House Sherry Cooking Wine.
A simple classic Turkey Gravy recipe that is guaranteed to please on your Thanksgiving table. The perfect turkey gravy recipe to complement your gorgeous Thanksgiving turkey.
The sous vide chicken recipe makes these chicken super moist and juicy. And it takes less than 5 ingredients to make this dish that would surely awaken your taste buds!
This is a wonderful recipe that brings in just the right spices and balances it out with perfect flavors.
If you're hosting a Thanksgiving for two or four, this Chicken Meatloaf is your perfect go-to meal.
This Instant Pot corn casserole recipe is a must during the holidays. Cheesy creamed corn side dish made in your pressure cooker for Easter or Thanksgiving is the best addition to your buffet.
Need an easy low carb paleo stuffing for Thanksgiving? Try this cauliflower stuffing recipe! It has all the same flavors, plus it's healthy & delicious.
Sticky, a touch spicy, juicy and so tasty! These Slow Cooker Party Meatballs make the perfect party appetizer or quick family dinner. Bonus: you can also make these meatballs on a stovetop or Instant Pot!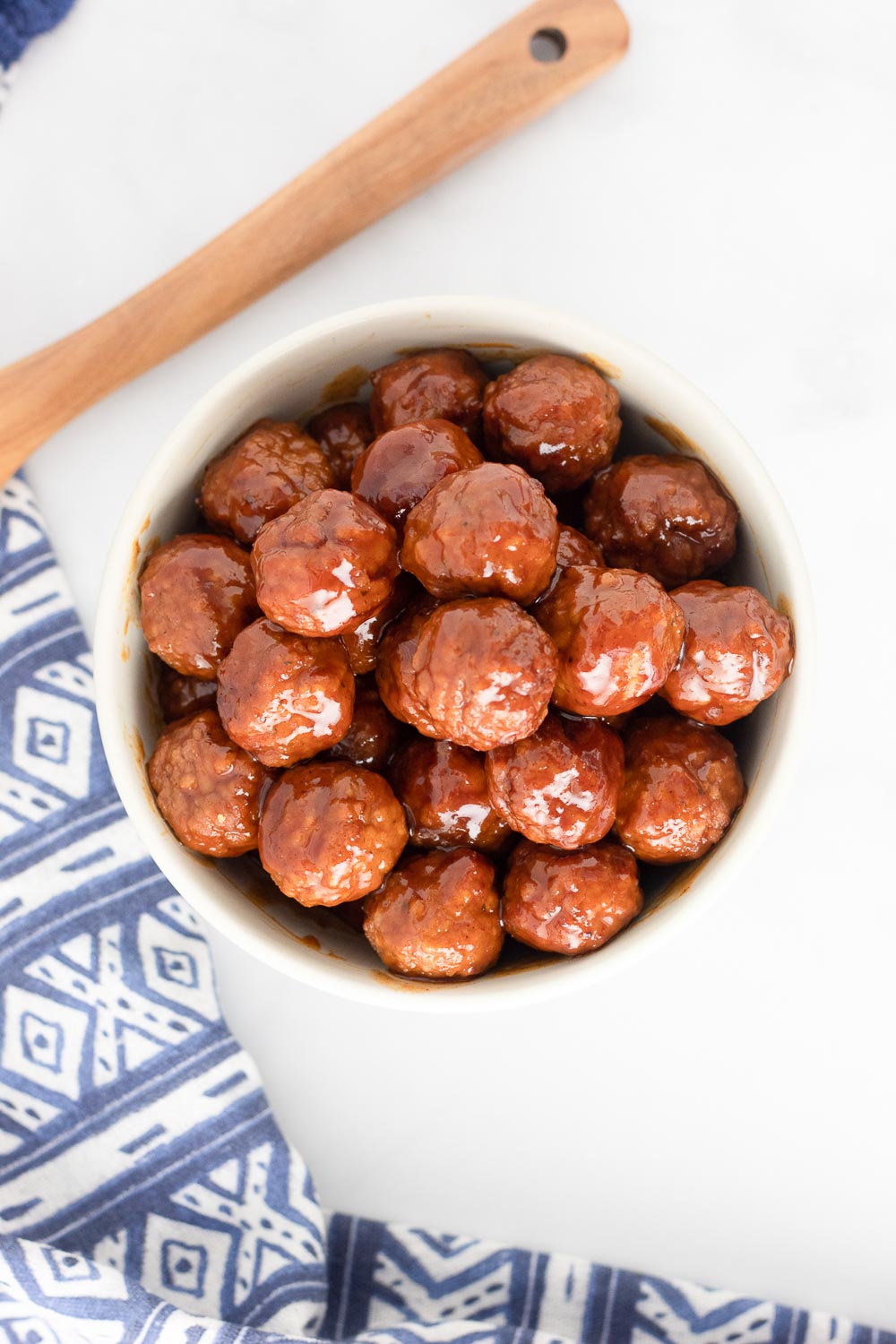 This is a really easy green bean casserole with bacon recipe that is to die for! The best Thanksgiving or Easter side dish with a creamy sauce and packed with tons of flavor. It is so delicious I make it year round with chicken or ham.
In addition to their wonderful complex taste, mushrooms are packed with good-for-you nutrients. They are the perfect addition to soups, stews, and even cooked rice, but they stand alone very well, too. In this easy recipe, mushrooms are sautéed in garlic butter with a hint of herbs and make an easy, healthy side dish that you'll want to make with every single meal.