It's time for Mexican Fiesta! I never need an excuse for Mexican food, so get ready for some fun Cinco de Mayo food ideas you need to make with Crunchmaster Crackers.
This blog post is sponsored by Crunchmaster. Although I have been compensated, all opinions are my own.
This spread you see is in the spirit of Cinco de Mayo, which happens annually on 5 May, marks the anniversary of Mexico defeating the French invasion in 1862, but ironically, is more widely celebrated in the States than in Mexico. Albeit for some, it is always a good excuse for me to eat more Mexican food, so here I am sharing fun Cinco de Mayo food ideas you can make at home from a quick appetizer to an easy main dish recipe. If you are planning for a Mexican fiesta, this collection is for you.
But first, let me tell you a secret about all these awesome spreads. They all have one common ingredient. Crunchmaster Crackers.
What is Crunchmaster Crackers
I'm in love with these crackers. The whole family is! Their crackers are easy to digest, made with simple, wholesome ingredients, and no GMO or artificial ingredients. My latest obsession is their avocado toast which is made from avocado.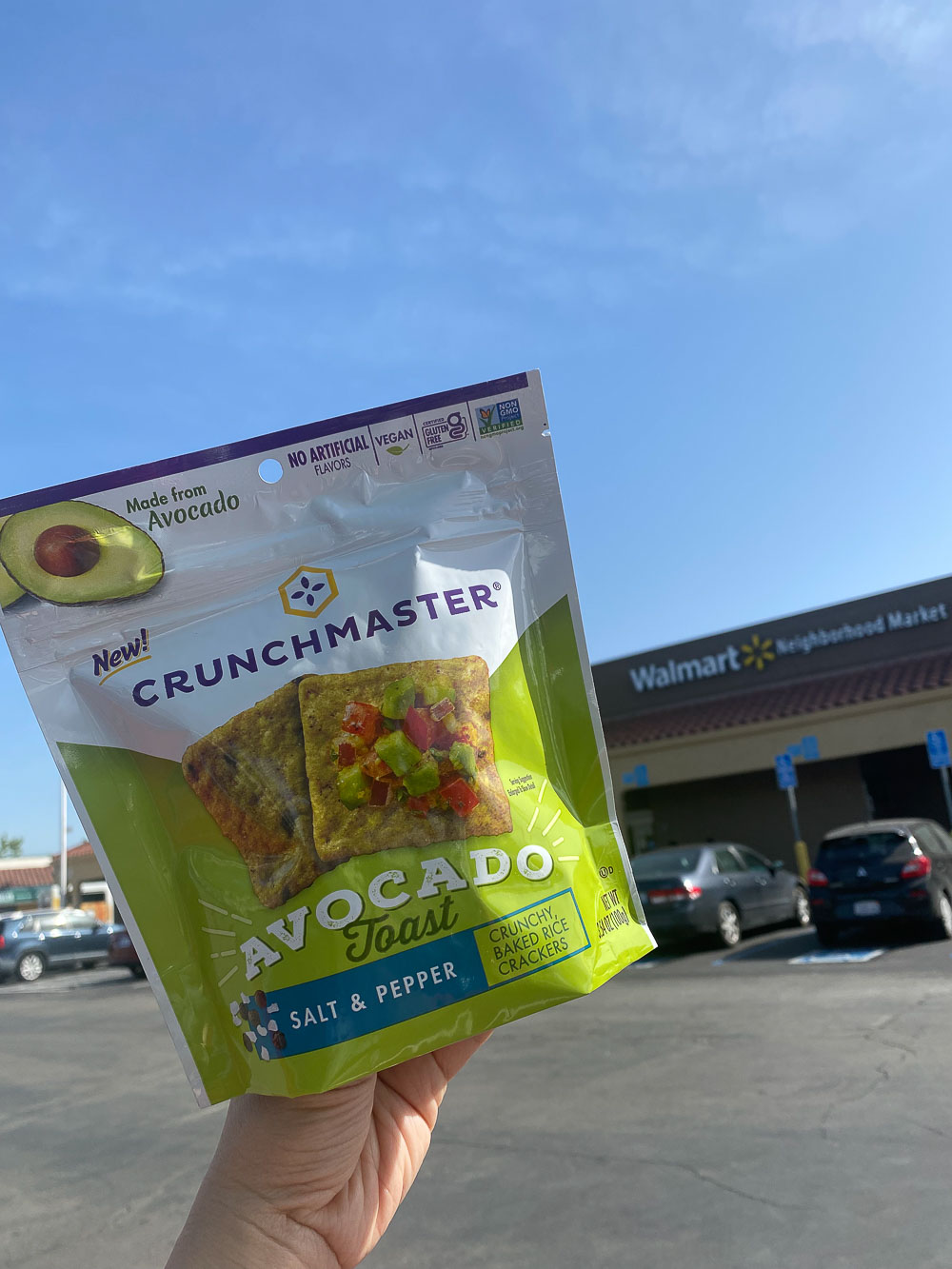 These Crunchmaster avocado toast crackers are perfect for dipping, munching, crackers base, or a fun Cinco de Mayo food spread. Either way, you need to try these crackers and you can get them at Walmart.
This easy mango salsa is fresh, light, and flavorful. It is a party in a bowl with sweet juicy mango, spicy peppers, and tangy lime that goes perfectly as a dip with Crunchmaster or grilled dishes.
This quick and easy black bean salad comes together in just 10 minutes, is so simple to make, and is delicious. Each bite of this zesty salad is bursting with flavor. Serve as a dip, over salad, or as a garnish!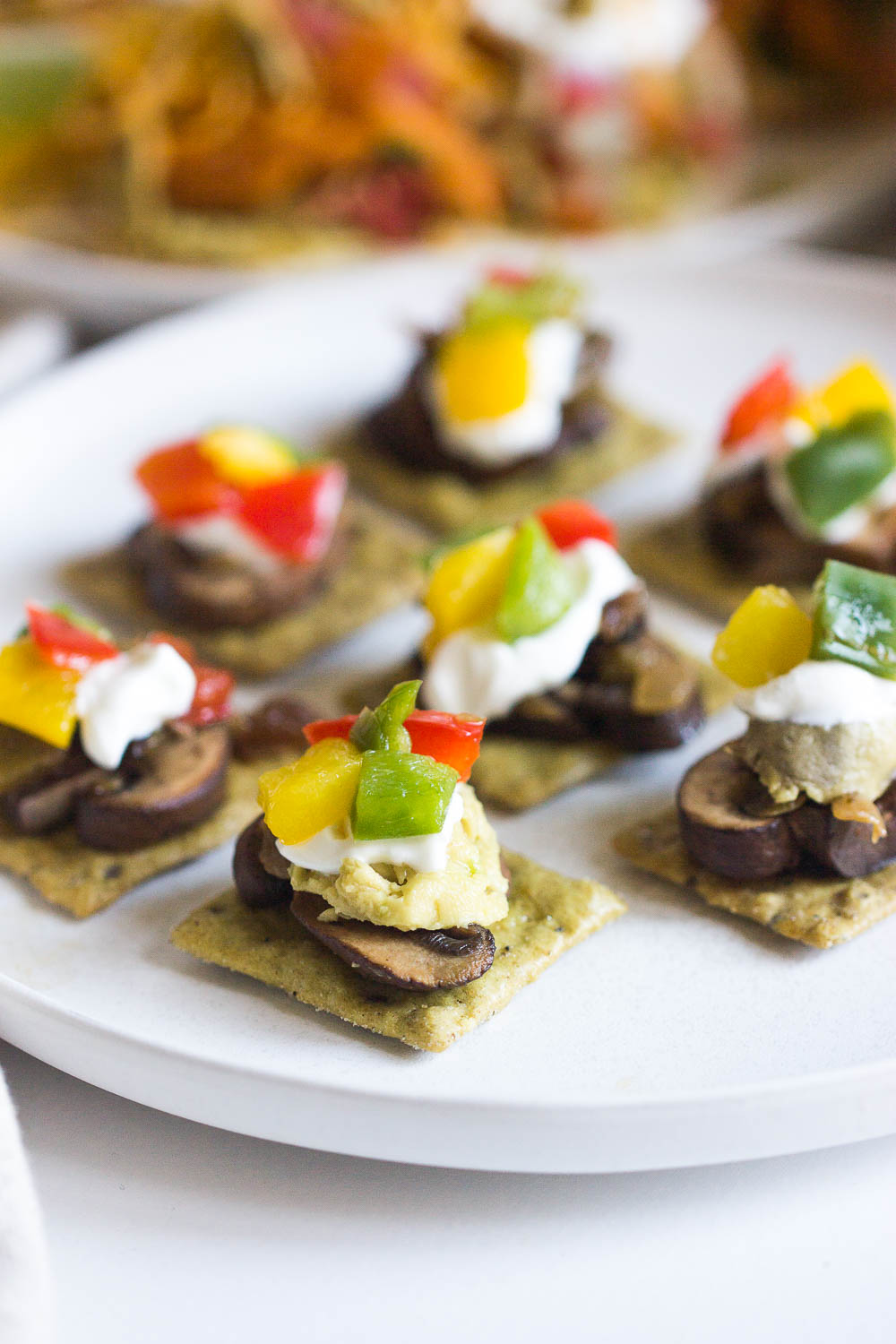 Love fajitas? These easy vegan fajitas crackers are topped with mushrooms, fajita-style peppers, and onions, and they'll make great party food! No one would believe they're vegan-friendly!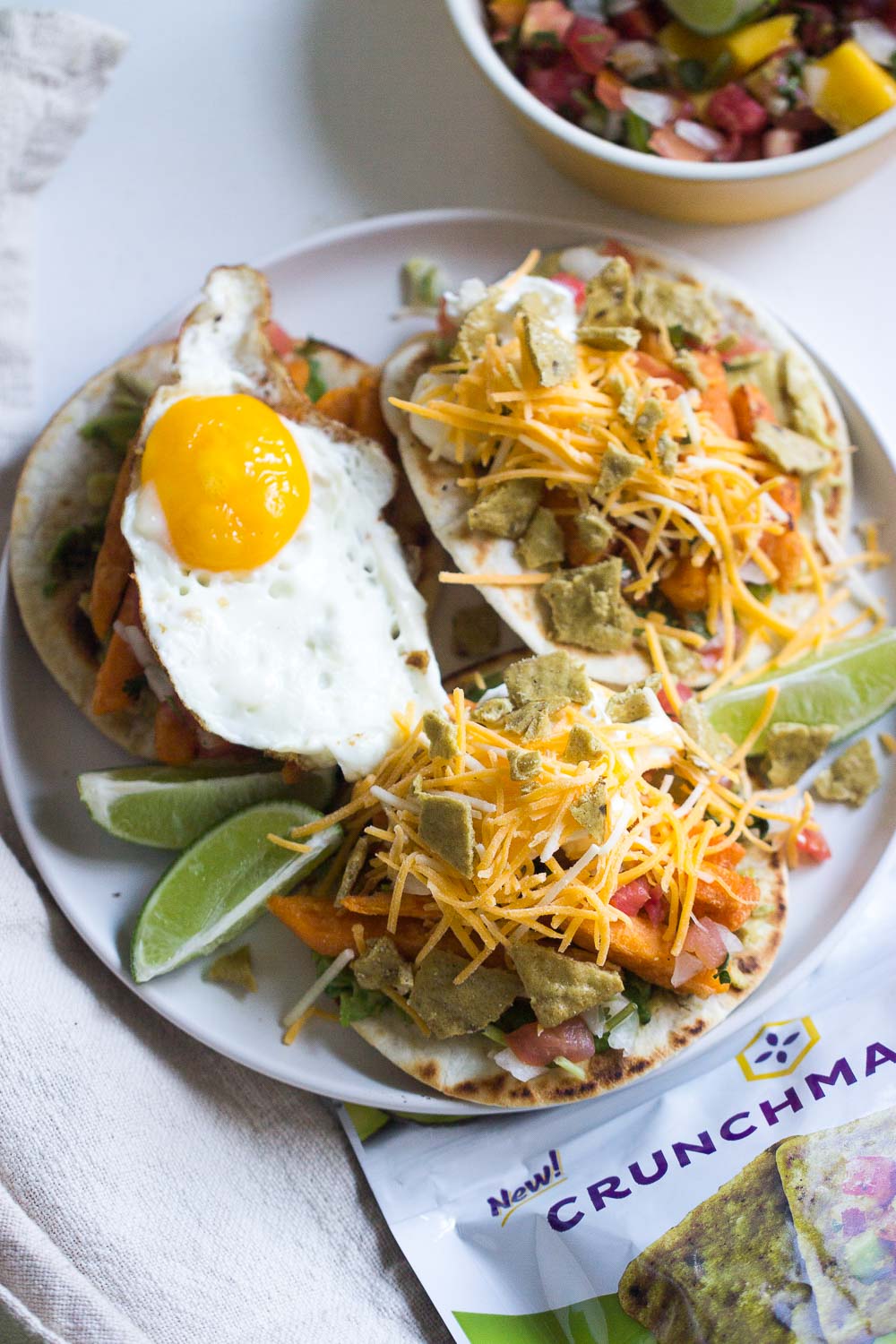 Try something new this Cinco de Mayo! This breakfast tacos recipe with Crunchmaster adds some crunch and fun flavor to your mornings. Make these easy and flavorful breakfast tacos in just 30 minutes!
Mexican Street Corn Buddha Bowl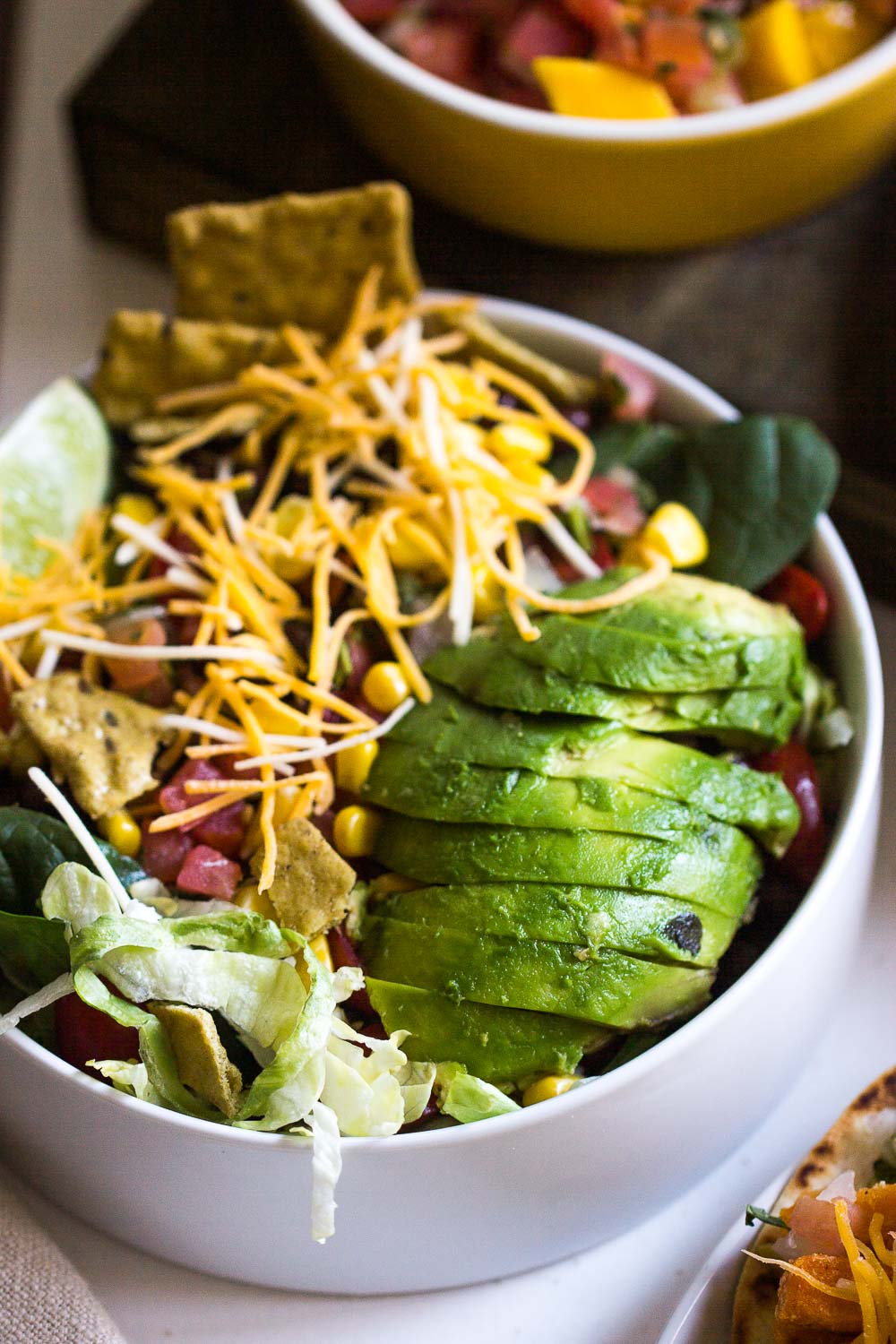 Quick, easy, and nutritious Mexican street corn Buddha bowl is my new favorite and perfect for the upcoming Cinco de mayo. I love adding Crunchmaster for extra crunch and bold flavors!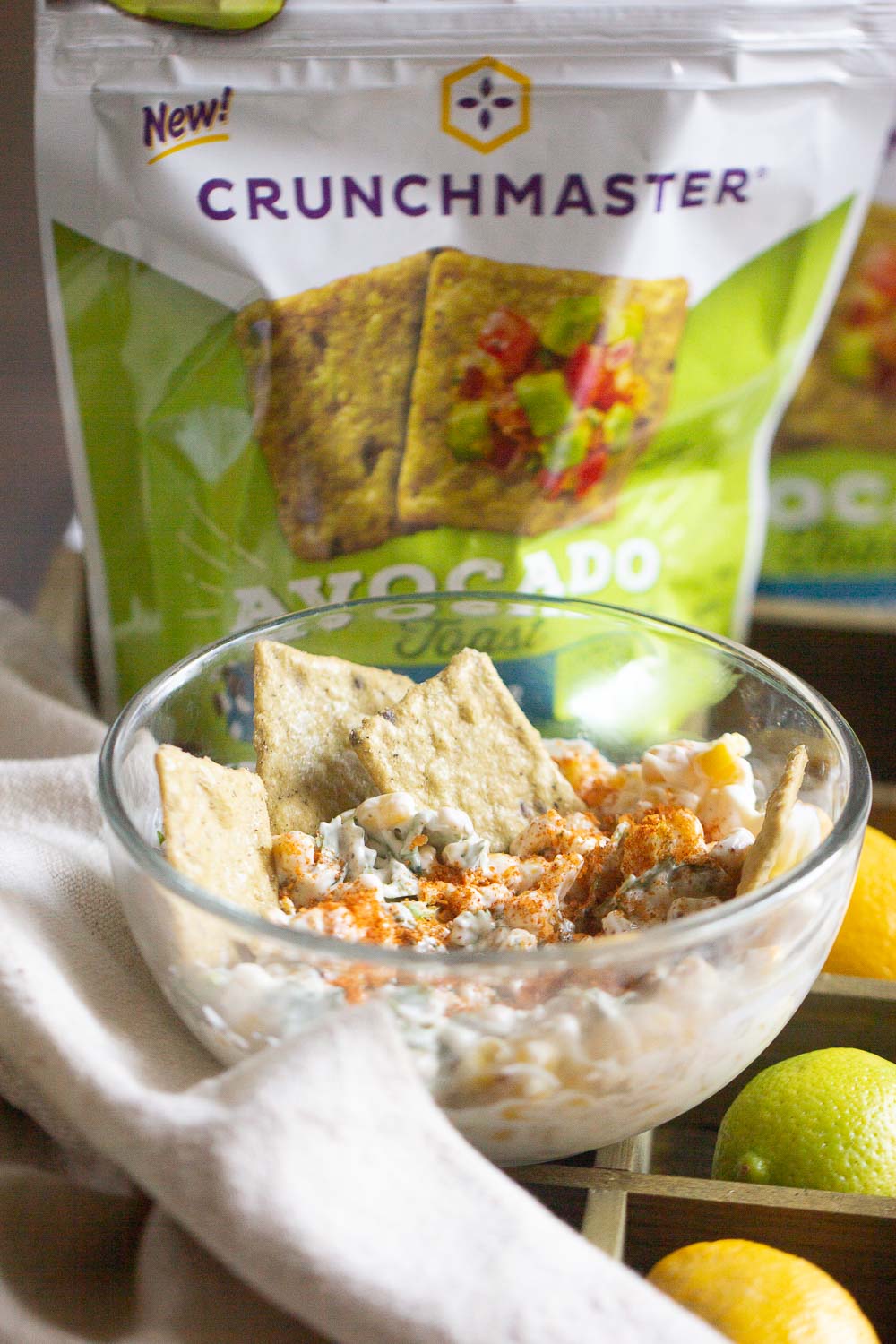 Corn salad is the perfect addition to any gathering, and this Mexican esquites is fresh, creamy, easy to make, and sure to please. I love that it's simple, colorful, fresh-tasting, and of course pairs perfectly with Crunchmaster for a fun Cinco de Mayo fiesta.
Need drink recipes? Be sure to add easy refreshing sangria and tequila sunrise to your menu!
Although I don't celebrate Cinco De Mayo as part of my heritage, I like to set a festive table with fun and a delicious food spread to honor Mexican culture. And of course, with a side of Crunchmaster.