Grilled Peach & Brie Crostini with fig balsamic reduction – simple to make and a perfect appetizer for your end-of-summer barbecues.
I believe strongly that no matter who you are, you need to have a go-to recipe in your back pocket for those times when you have surprise guests or just want something solid to make for your guests. Even if you don't like to cook all that much, or even if you cook all the time, having that one recipe that you have made so many times that you barely have to think when putting it together is important and will also make you look like a pro.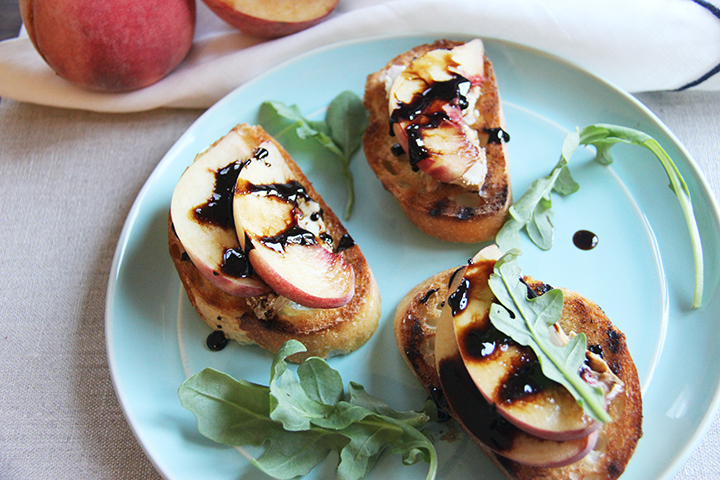 Remember when I shared this fig bruschetta recipe few weeks ago? Not too long after that, we invited some folks to our home for a small gathering. Since it was a long weekend, I did not expect people would say yes, especially since we invited them at the very last minute. True enough, few of them declined the invitation politely.
To our surprise, some of them decided to show up. We were, of course, happy they could join us, but I was also panicked since we needed more food. Thankfully it was tea time so I only needed to make small bites here and there and that's when this idea came about.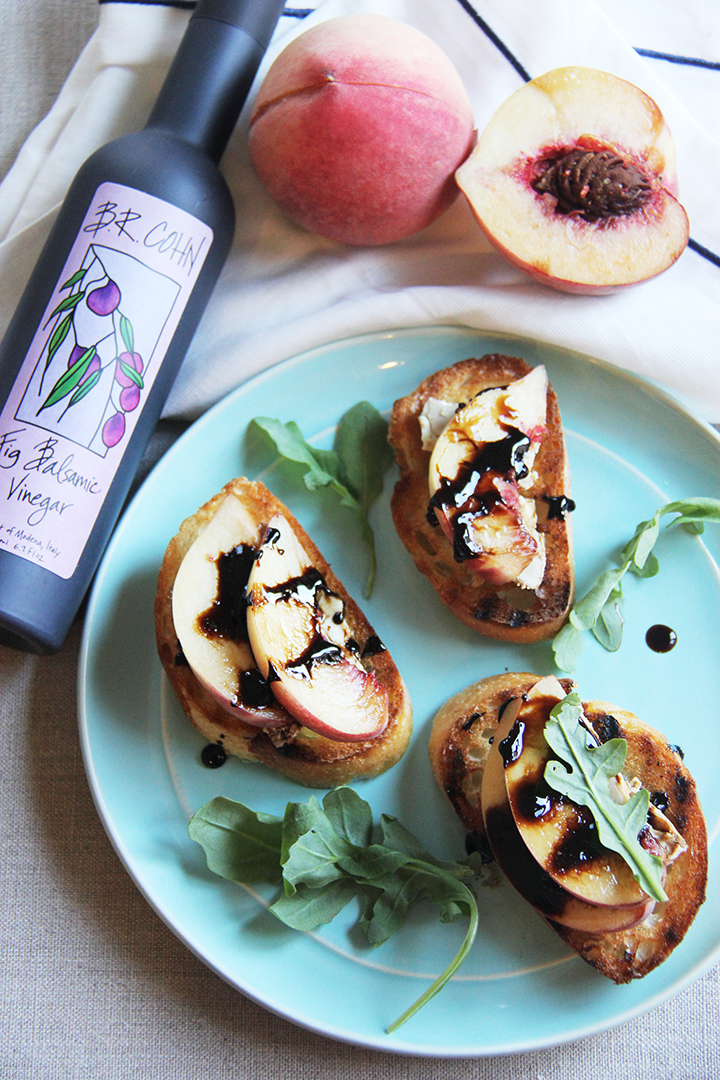 Peach is in season and I love fresh peach, especially when they are grilled. Adding brie would totally make these appetizer special, but wait… there's another special ingredient for this appetizer. It's the fig balsamic vinegar from B.R. Cohn. I love how sweet and refreshing the flavor is that it totally makes this peach crostini super fun. Who knew last minute idea can be so much fun!
Grilled Peach & Brie Crostini:
Print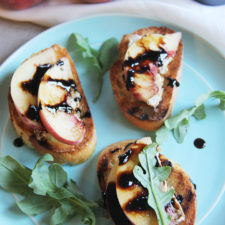 Grilled Peach & Brie Crostini
---
Description
Grilled peach and brie on crostini with fig balsamic reduction – simple to make and a perfect appetizer for your end-of-summer barbecues.
---
1

small french baguette

200g

brie cheese, thinly sliced

1

tbs olive oil

1/2 cup

B.R. Cohn Fig Balsamic Vinegar

½ cup

arugula, for garnish
---
Instructions
Heat up your pan (or grill) to a medium-high heat.
Cut the loaf into 1-inch thick slices. Brush olive oil on both sides, and let it sear for 2-3 minutes on each side.
Cut the peaches in half and remove the pit. Lay the halves flat-side down and cut into 1/4" thick slices. Grill for 1 minute on each side.
Add balsamic vinegar in a saucepan over medium heat, stirring constantly. Bring to a boil, reduce heat to low, and simmer until glaze is reduced by half.
To assemble: top baguette slices with brie cheese. Add grilled peach and drizzle with balsamic vinegar. Garnish with arugula.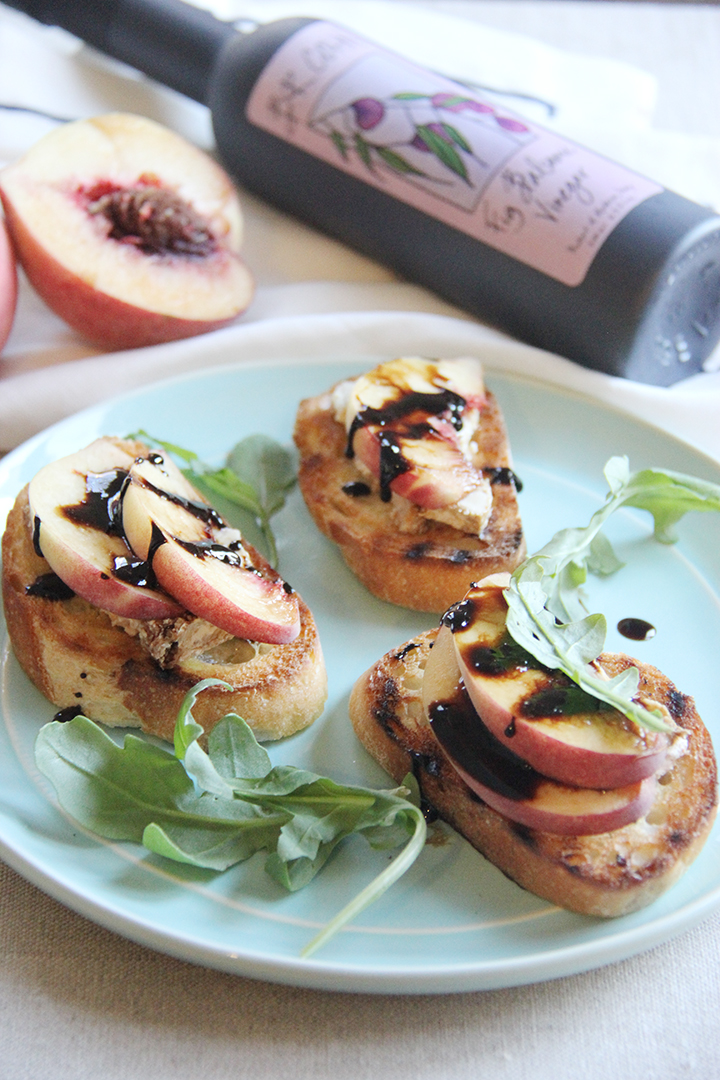 Learn more about B.R. Cohn by visiting their site, like them on Facebook, or follow them on Twitter.
Disclaimer: I created this post in partnership with B.R. Cohn. As always, all opinions are 100% my own. Thank you for helping support brands that I love!
Save