As I'm typing this, it's been raining all morning. And that just reminded me of our trip to Napa a couple of weekends ago when it rained so hard.
First of all, I love going on trips. Okay, I'm trying to play it cool here – I LOVE trips. I love enjoying new things, enjoying beautiful scenery, or exploring tourist spots as a local. Yep, that's me.
So, we have had this Napa getaway planned since last December, and I thought the timing could not be more amazing than March. The weather should be beautiful and the wineries should be a hit spot by then.
Eeekkk, I was wrong. It's global warming, peeps. It was raining pretty hard on our way to Napa. It was so hard that it made our car turned white which has never happened since we have lived in sunny California.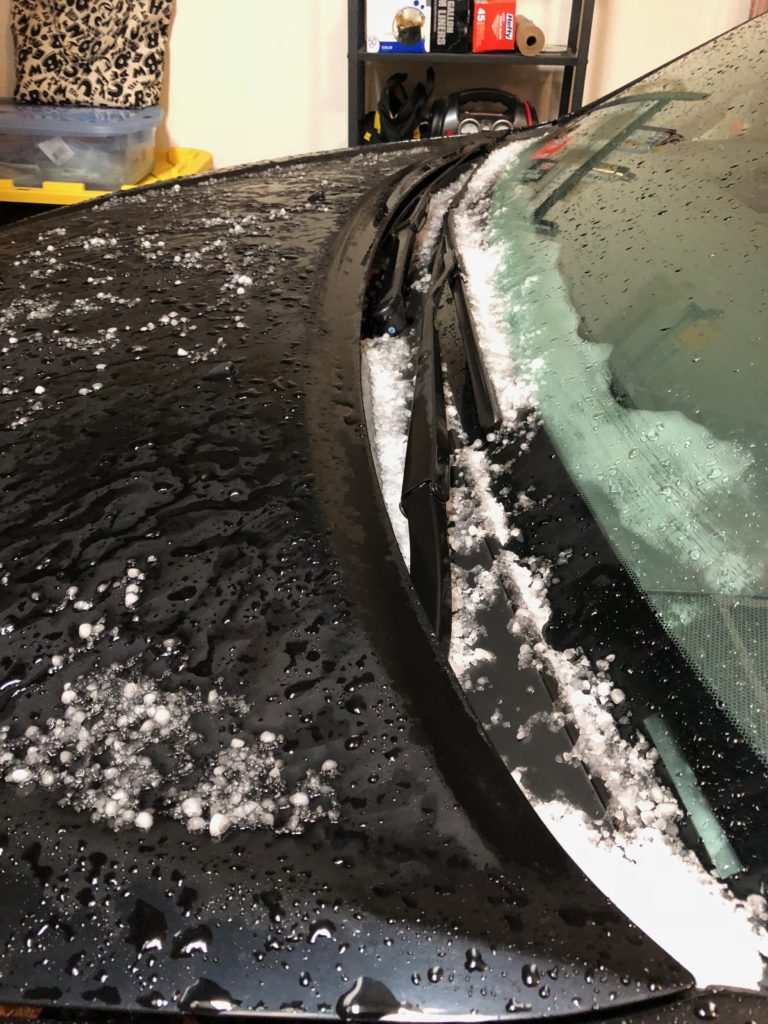 But that did not stop us from driving 120 miles to Napa for a sweet and relaxing weekend. Since the weather was not as pleasant as I thought it would be, we omitted a visit to the wineries on our trip and went straight to our hotel, River Terrace Inn. However, the thought of missing a wine tour did not bother me one bit once we got here. This place is super cute and fun, and its location close to Downtown Napa, the Wine Train, and Wine River is a big plus.


It has easy access to go anywhere, literally, and you can borrow a bike to cruise around downtown when the weather permits. There are at least three things I loved about this place other than its convenient location.
They have a walking path behind the hotel which a perfect spot for joggers to get their run in or if you enjoy fresh morning air. They have in-room massages. Too bad, I did not get a chance to reserve this early, but I have made sure to do this as a priority the next time I stay here.
Food. I mean, I am a foodie, and there's no way I can skip this one, right? We had dinner at Alba Restaurant which is on the first floor in this hotel.
Let me tell you… their food was outstanding! From appetizers to dessert, everything was prepared to perfection. We started with Corn Soup and Tuna Tacos which made me wish I had ordered two portions of the tacos. The corn soup was so heartwarming and perfect for the rainy day.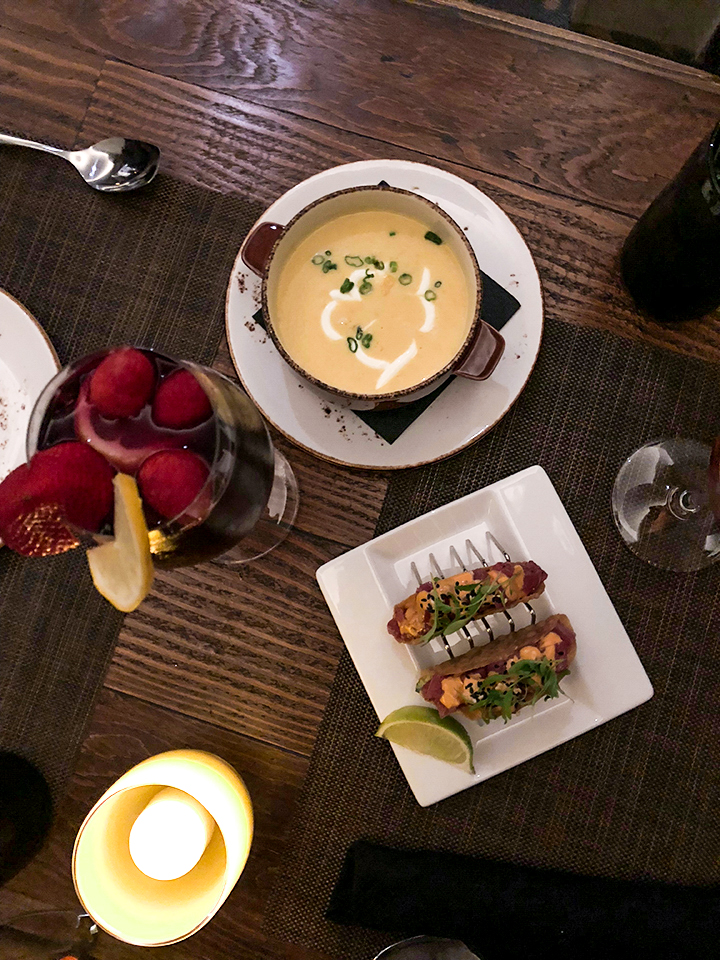 As for the main course, the hubs decided to try the steak while I tried the grilled salmon. The salmon was yummy, and they are very generous with their portions, but their steak was lip-smackingly good. The hubs thought he couldn't finish it, but boy, he just could not stop munching.
As for desserts, we knocked it off with beignets and chocolate lava cake. Confession: those two are my weaknesses. And I'm still dreaming about the melted chocolate from the beignets and lava cake now. Yes, they're so damn delicious, and I was glad I packed them because that was my breakfast/brunch the next day.
My whole experience at River Terrace Inn was lovely, and the staff made sure they took really good care of us while we stayed with them. Lucky for us, the sun decided to come out the next day, so we were able to cruise around the City before heading home. Check out these views for some fun activities that we did.