I was asked by Carusele to participate in the #WarmUpToColdBrew campaign, sponsored by JAVA HOUSE®. Although I have been compensated, all opinions are my own.

This Toasted Coconut cold Brew is simple to make at home and perfect hot or cold. No more expensive and overpriced iced lattes when you can make your own!
I've always been fashionably late with… fashions. Like that bowling bag when it was a trend 10+ years ago or that jumpsuit that was also a trend back then. As much as I refused to wear it, I came to realize that I have a closet full of jumpsuit in all kinds of styles. Hmmm….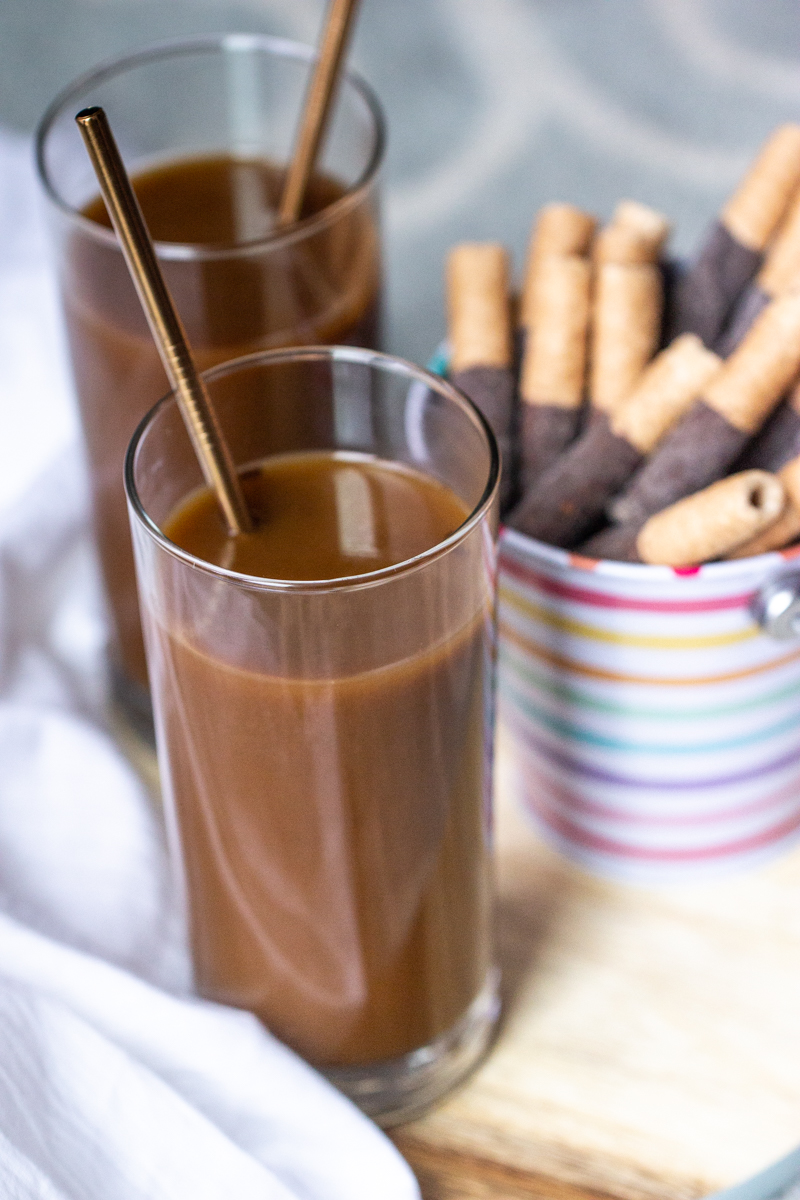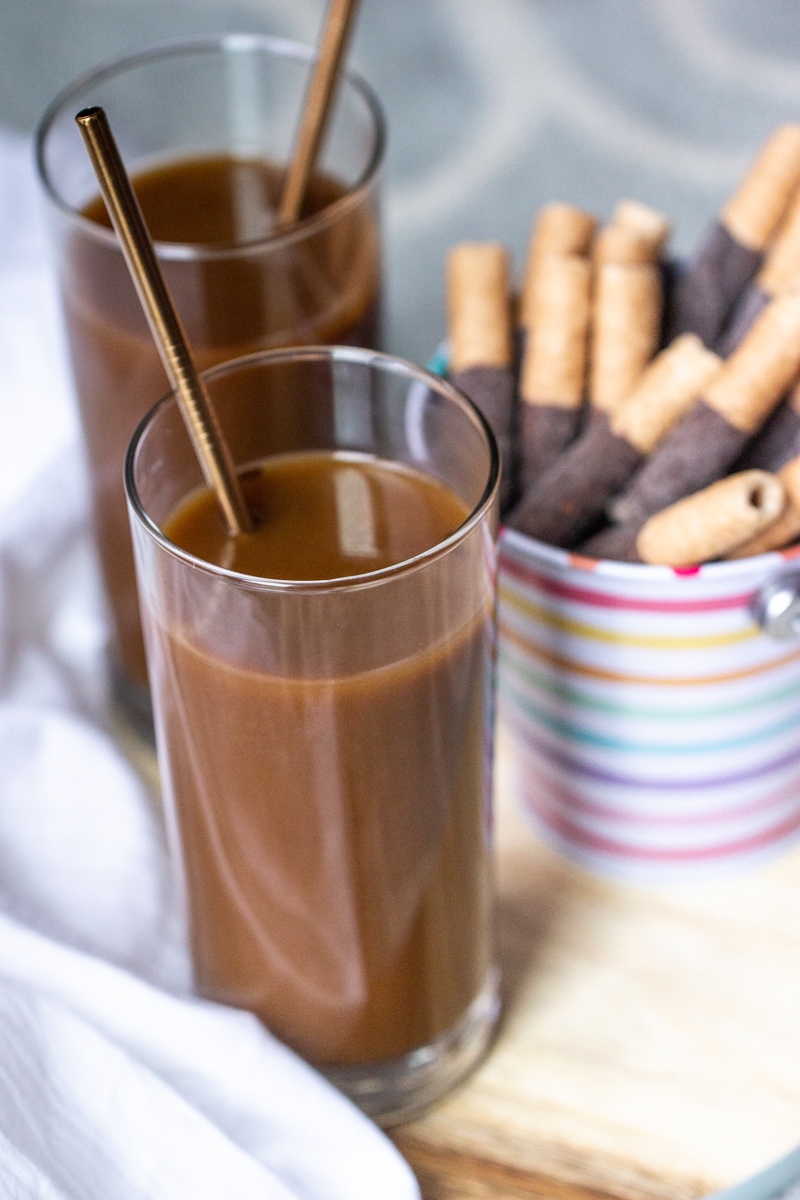 So, it figures that I'd be late to this game as well. Cold Brew. First of all, I'm not a coffee addict. Oh wait,  I do drink coffee occasionally, like Vietnamese coffee or Indonesian coffee. Mainly because I like the smell and taste of their coffee. Growing up in Indonesia, I had a chance to visit coffee growers when we went to Bali and we had a chance to smell and taste different kinds of coffee, like  luwak coffee. It was quite an experience.
Back to cold brew. What's so special about it?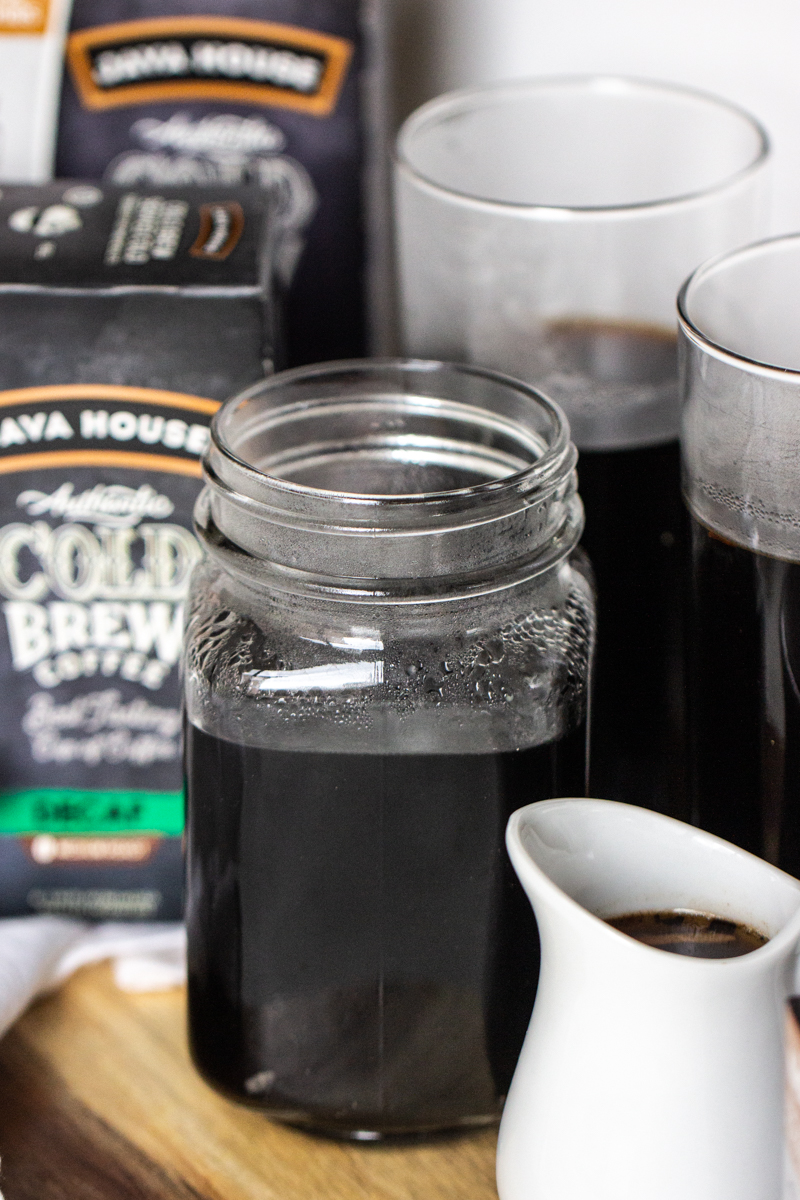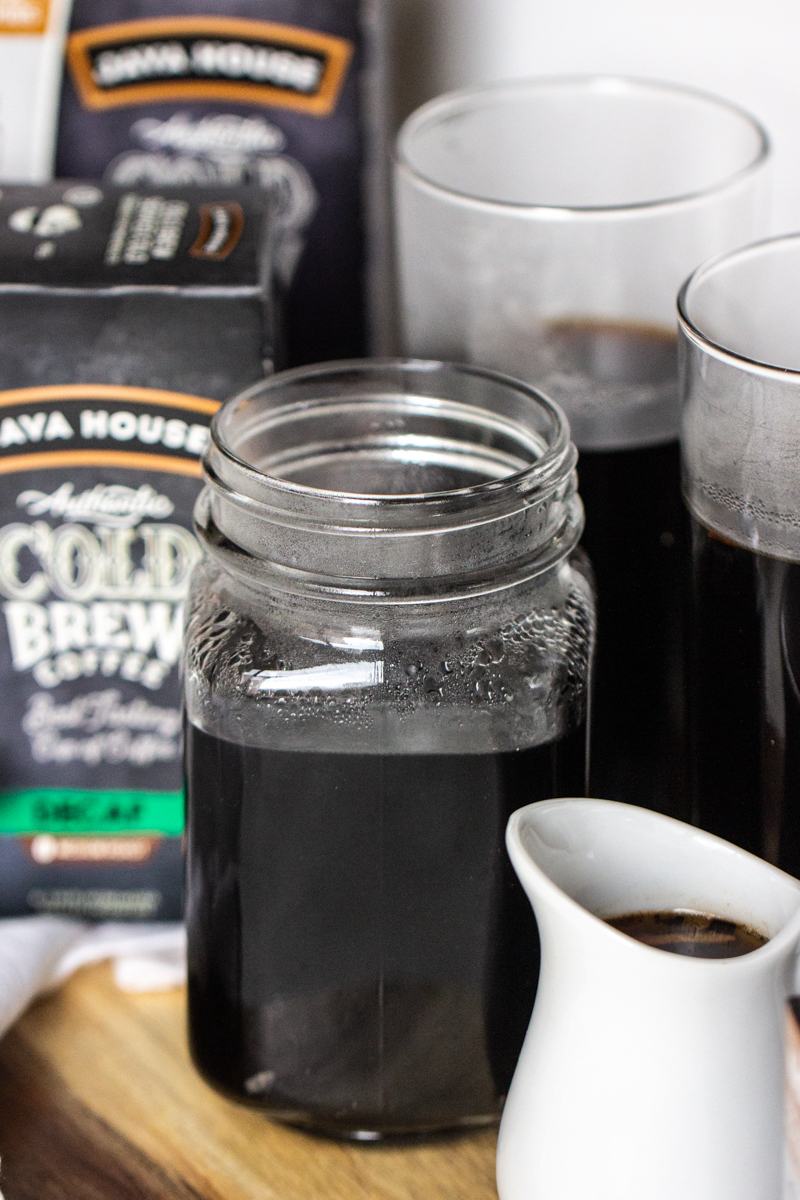 The Cold Brew craze is in full force and there's a good reason why! Coffee brewed using the cold brew slow steeping method   delivers a smoother and richer taste than traditional hot brewed coffee. It's easy to see why people are making the switch from traditional, hot coffee, to cold brew.
But, why do we have to choose between a smooth cup and a hot cup of coffee? Good news, we don't!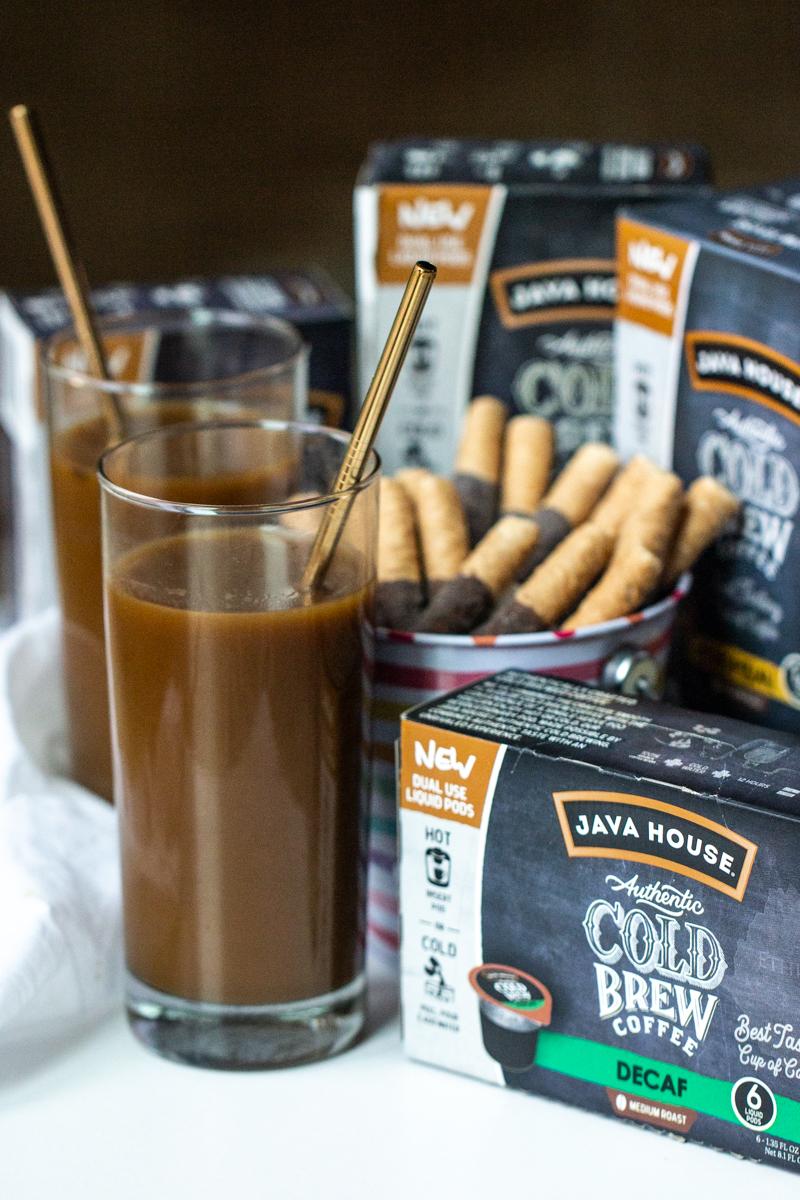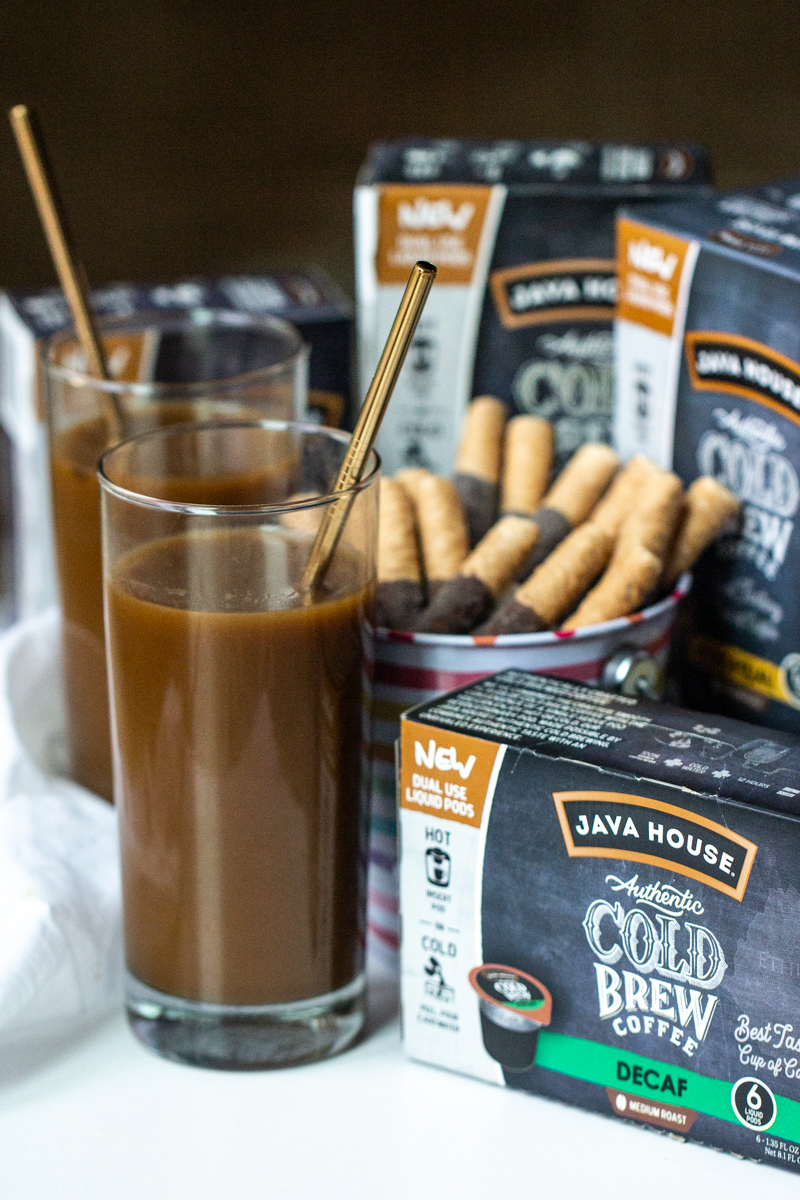 With JAVA HOUSE® Cold Brew Coffee Liquid Pods, you can decide if you want a smooth cup of coffee brewed hot or cold without sacrificing the less acidic, rich and amazingly delicious taste typically only found in cold brews.
Smooth out your hot coffee by popping a liquid pod in your single-serve brewer for a hot cup or simply peel and pour over ice for a delicious cold brew option. Day or night, hot or cold, now you can enjoy authentic cold brew smoothness any way you like it. How you brew is up to you.
Toasted coconut syrup can be made 7 days ahead; store in an airtight container and chill.
Today I'm sharing this Toasted Coconut Cold Brew recipe which is a copycat of a popular coffee place, but better. The aroma of toasted coconut is amazing, and not to mention when it's combined with JAVA HOUSE® coffee.
So, tell me, would you prefer your cold brew hot or cold?
Print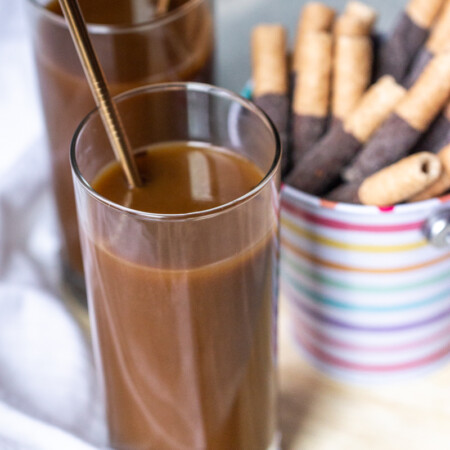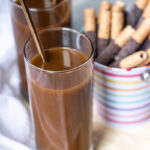 Toasted Coconut Cold Brew
---
For the toasted coconut syrup:
1/2 cup

unsweetened shredded coconut

3/4 cup

water

1/3 cup

light brown sugar

2 tablespoons

honey
For the drink:
6 ounces

 cold brew (hot or cold)
Coconut milk (for serving)
---
Instructions
Make the toasted coconut syrup:
In a small pot or pan, add coconut and cook under low-medium heat for 3-5 minutes or until golden. Keep an eye while cooking the coconut so it does not get burnt. Gently add water to the pot, then turn the heat to low. Continue stirring for another 2-3 minutes.
Add the brown sugar and honey and continue cooking until the sugar has dissolved. Remove from the heat and let steep at least 30 minutes and up to 4 hours.
Strain syrup through a fine-mesh sieve into a resealable glass container.
Make the drink:
Fill a cup with hot or cold brew. Stir in desired amount of syrup (about 2 tablespoons) , then add a splash of coconut milk.
And since it's the holiday season, there's a sweepstakes going on and it will run from December 12, 2018 – January 16, 2019. One of you could win a grand prize of $3,000 shopping spree. But wait! They also give out Five (5) prizes (awarded 1x a week) that you could win:
120 JAVA HOUSE® Cold Brew Coffee Pods ($199.50)
Keurig K compact single serve brewing system ($65)
Yeti hot/cold travel mug ($35)
$50 Amazon gift card
JAVA HOUSE branded merchandise ($20 value)
So hurry and be sure to win it! Click here for your chance to win it!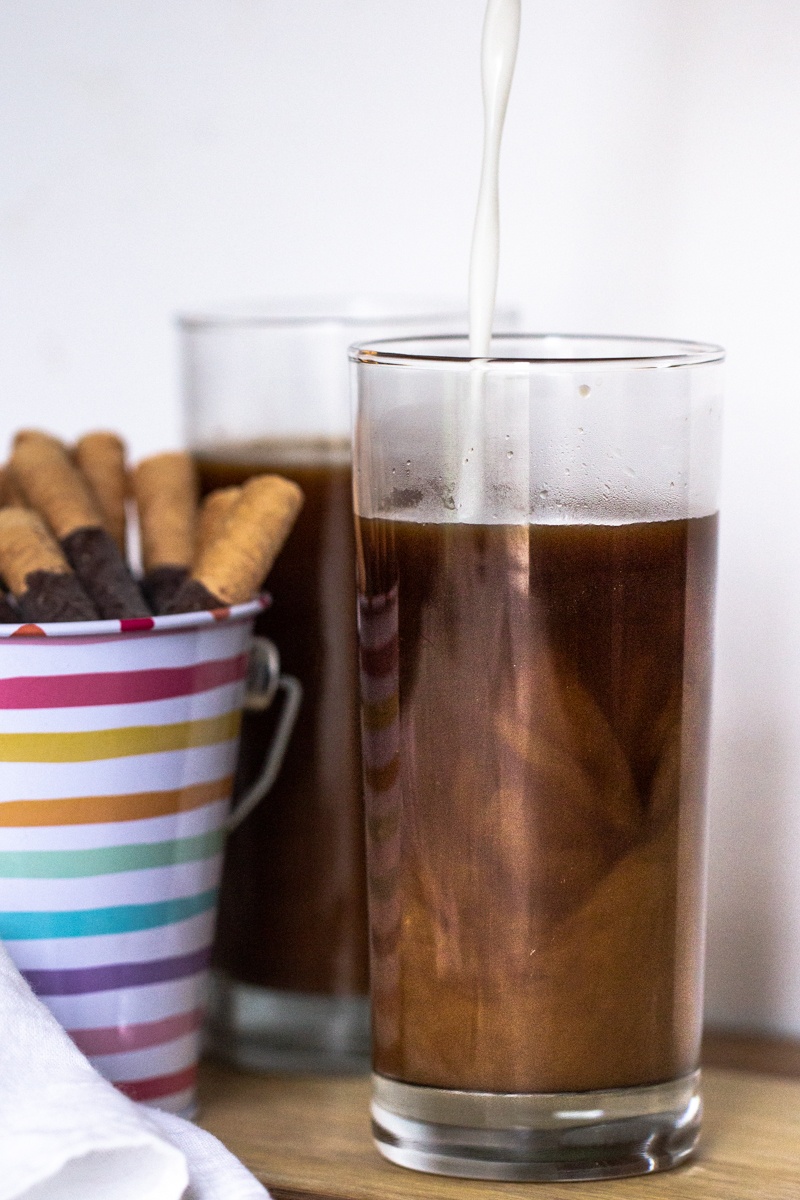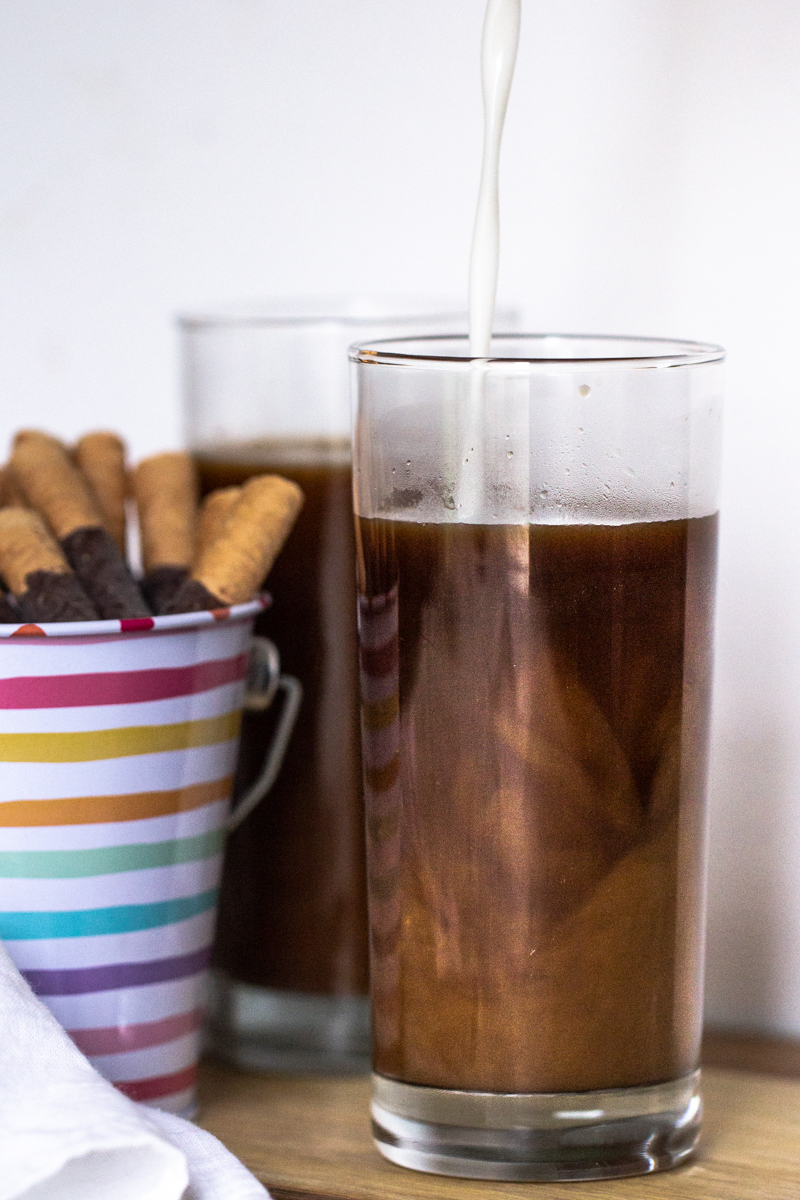 I was asked by Carusele to participate in the #WarmUpToColdBrew campaign, sponsored by JAVA HOUSE®. Although I have been compensated, all opinions are my own.