Icy cold and full of flavor. This Roasted Peach and Lime Sorbet is a seriously refreshing dessert, perfect for a hot summer day.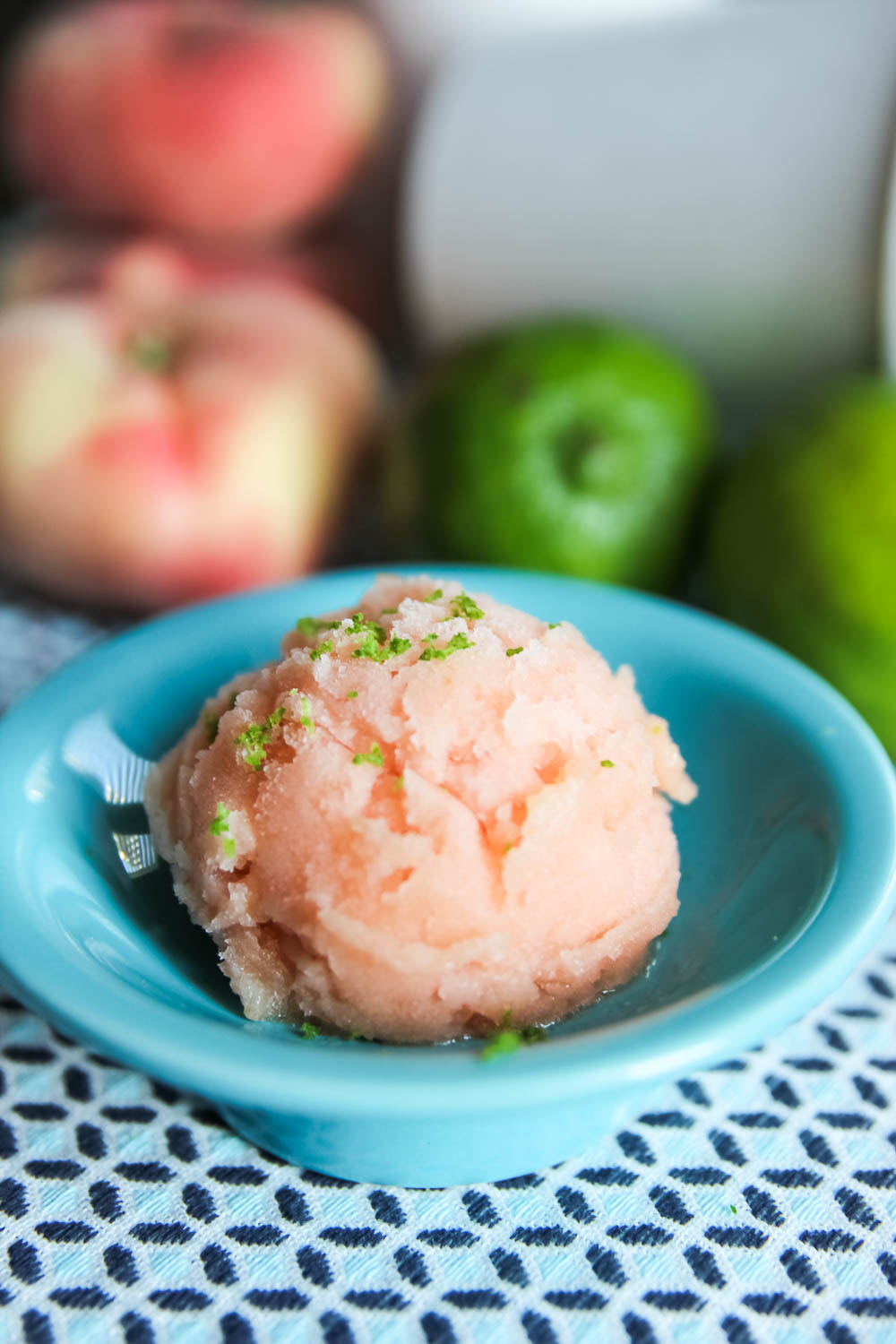 Summer? Ice Cream? Those two always connect the dots. Just the other day, I was listening to a radio talkshow on my way to work, and one of the discussion topics was: What is the dirtiest thing in your kitchen. Hmmm… that reminded me to clean my kitchen all over again.
Odds are, the dirtiest things will be the sponges and dishcloths. Ha! So, as you could imagine, I spent most of my Saturday cleaning up my kitchen, including tossing away those sponges and dishcloths. I felt so great after cleaning up my kitchen and tossed all items that I no longer needed.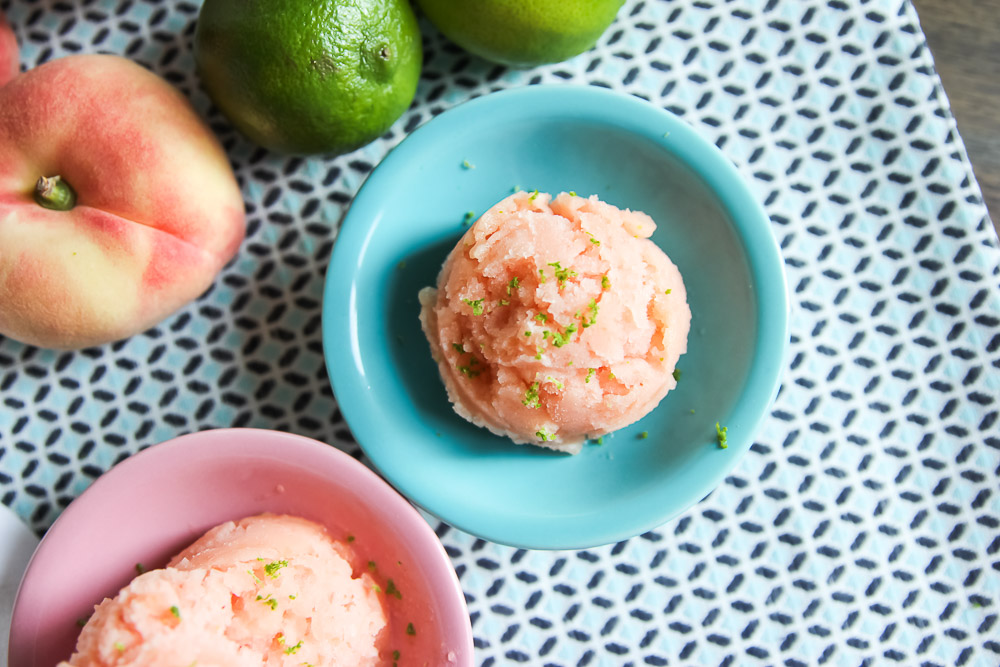 As a reward, I treated myself to a cup of Roasted Peach and Lime Sorbet. After all, it's National Peach Month in August and I'm here to celebrate National Peach Ice Cream Day with my #SundaySupper family especially since peaches are in season now. They are juicy, sweet, and delicious and I've been adding peaches to almost anything I eat, from fresh peaches to salad and this sorbet.
Recipes with peach you should try: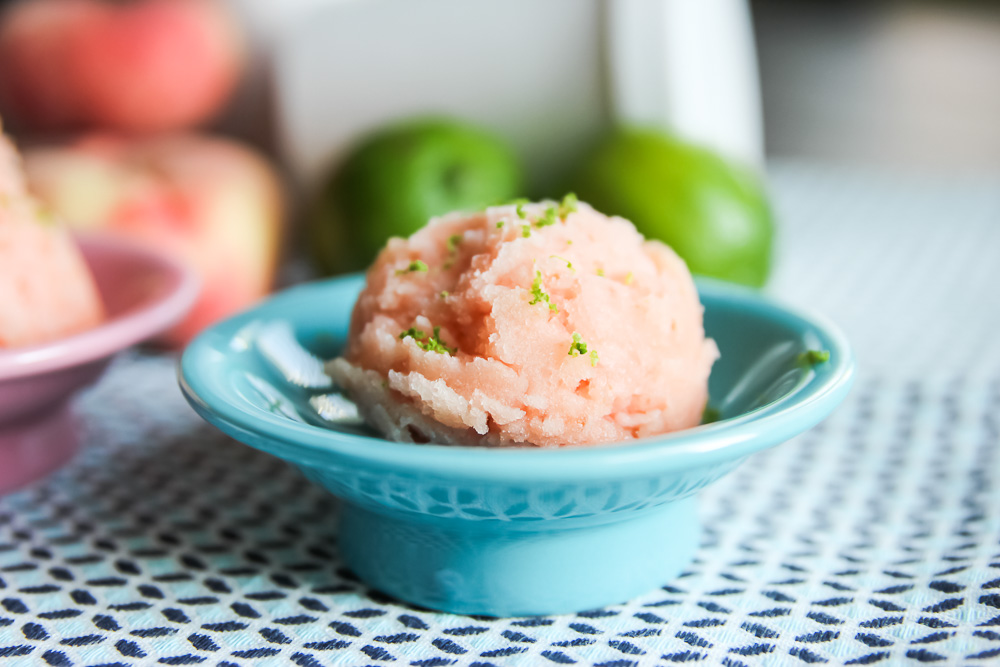 I'm adding roasted peaches to give a deeper flavor to this sorbet. Imagine tender sweet roasted peaches turned into a sorbet. I'm pretty sure you need a scoop or two by now.
So, tell me… how do you enjoy your peach, and what is the dirtiest thing in your kitchen?