Tuna Fried Rice – a quick and easy family-friendly meal idea is packed with fresh herbs and protein. The kind of meal you cook in your pajamas after a long day at work!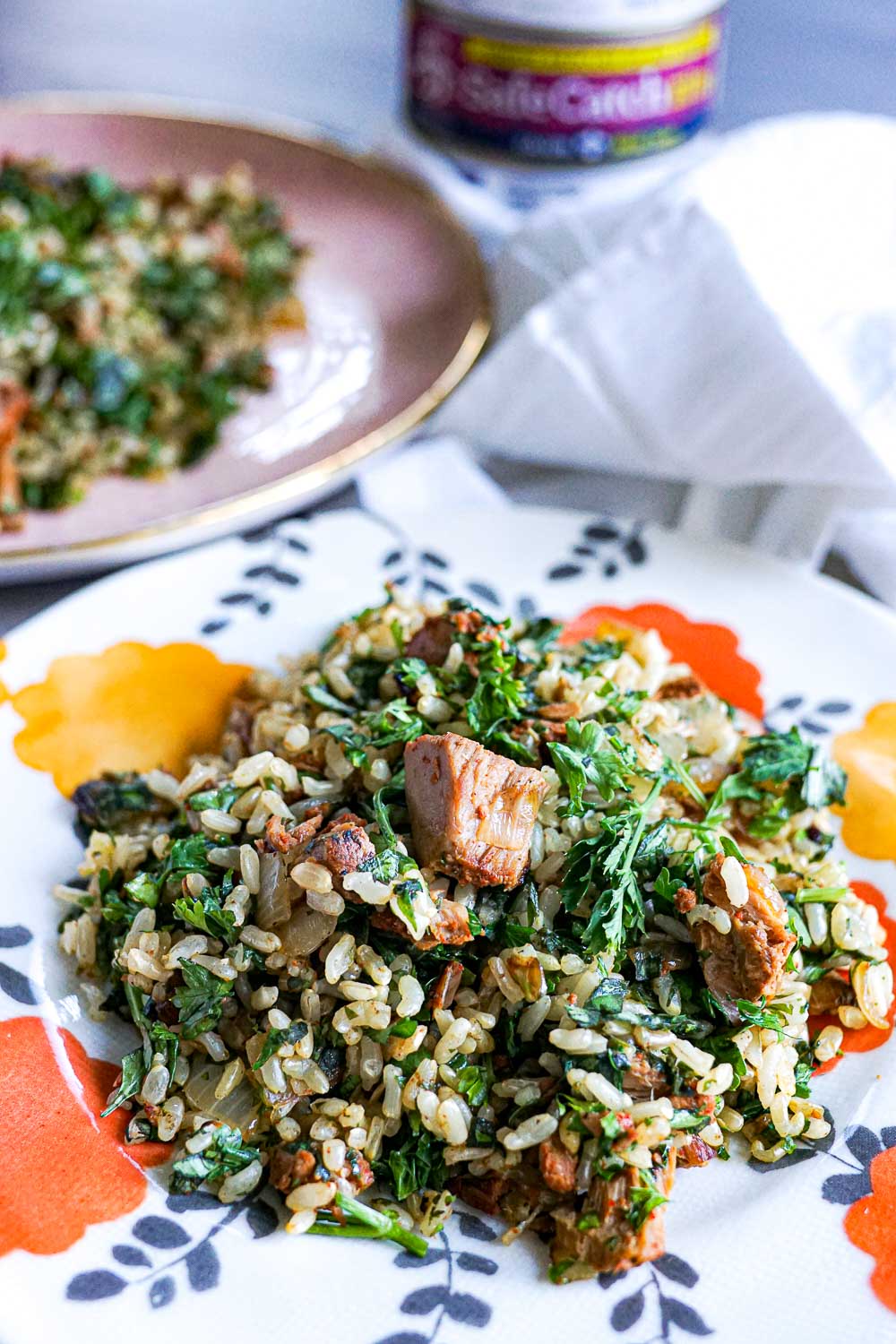 I hope you are all enjoying the Fall weather by now. Here in San Francisco, the weather hasn't fully felt like Fall yet, but I hope it will soon, even though I'm not looking forward to the shorter days and less sun.
But that's enough about the weather. Let's talk about something comforting and delicious, like this Tuna Fried Rice. I really enjoy cooking and baking so much, but I have not been in the mood to cook lately – not even a simple recipe! I'm glad that my hubby is very open to cooking and has not made it a big deal.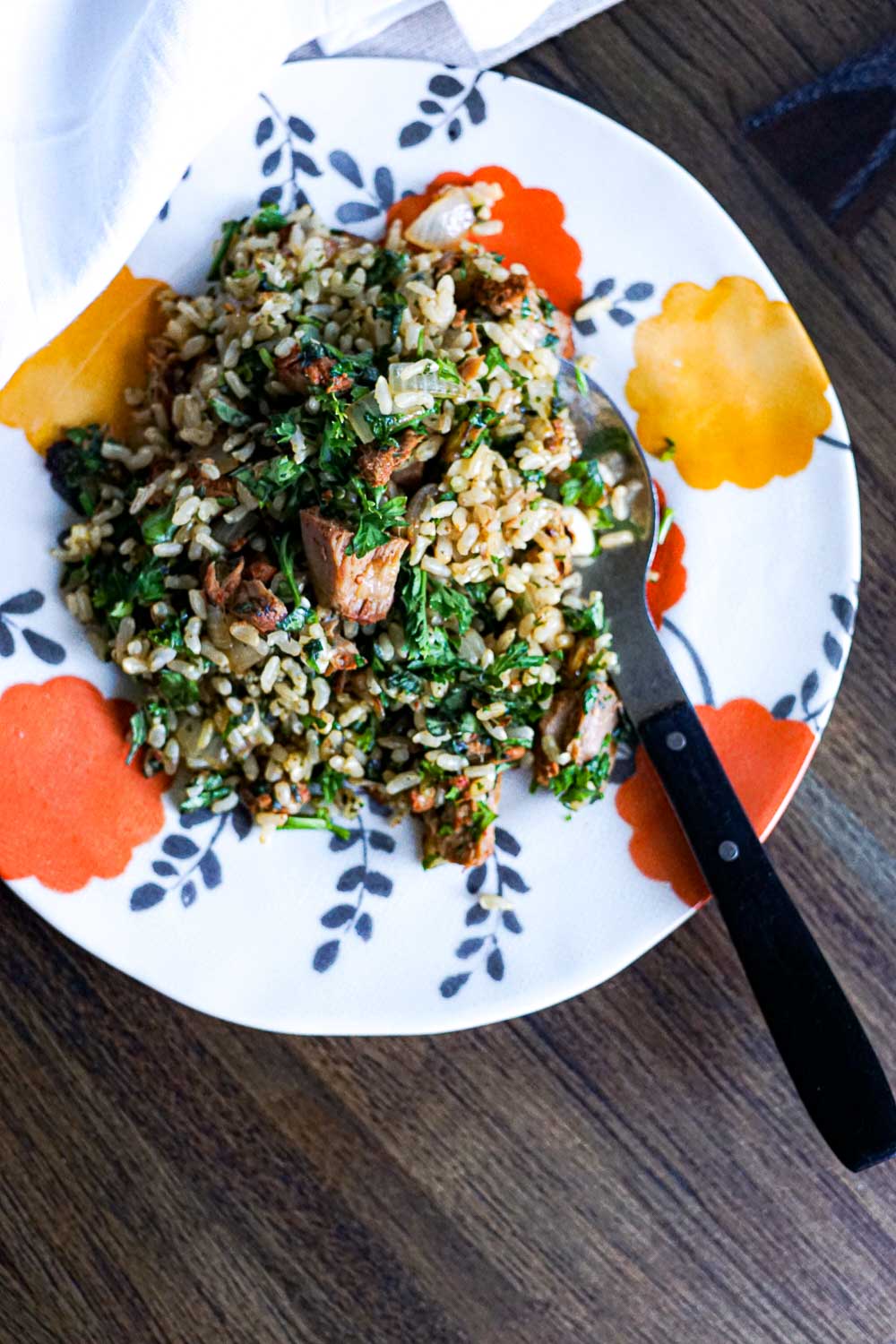 The reality is that sometimes cooking is just hard and tiring, and I'm already short on energy by the time I get home. Everyone who is tired of planning, shopping, and chopping away in the kitchen every day say "Aye".
So there's a thin line between the Giada-fangirl version of me who loves comfort food with fresh ingredients and the sushi date for dinner version of me, and I often pick the latter. At one point, I wondered what life would be like if I was Samantha from Bewitched with her magical spells… But this Tuna Fried Rice IS my spell.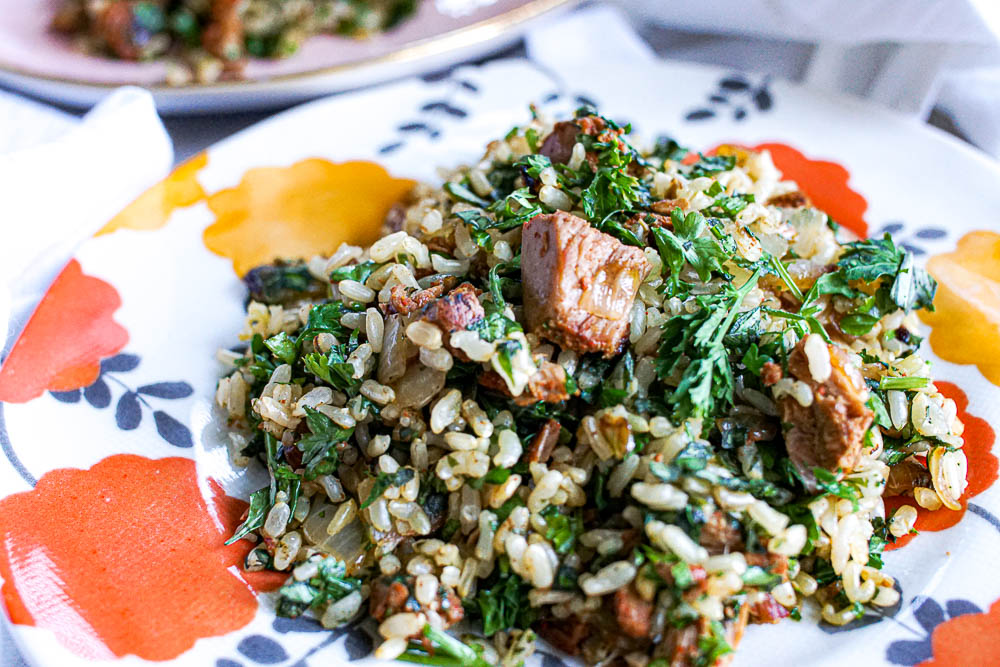 I believe that everyone needs a clean-your-pantry-and-fridge kind of recipe, and I can't think of something easier than this fried rice. It's super easy to make and perfect for your busy weeknight dinners. And the best part is that all of the ingredients are so simple and you probably already have them in your fridge and pantry.
When making fried rice, leftover cold rice is ideal to use because the grains are separate and cook easier in the wok.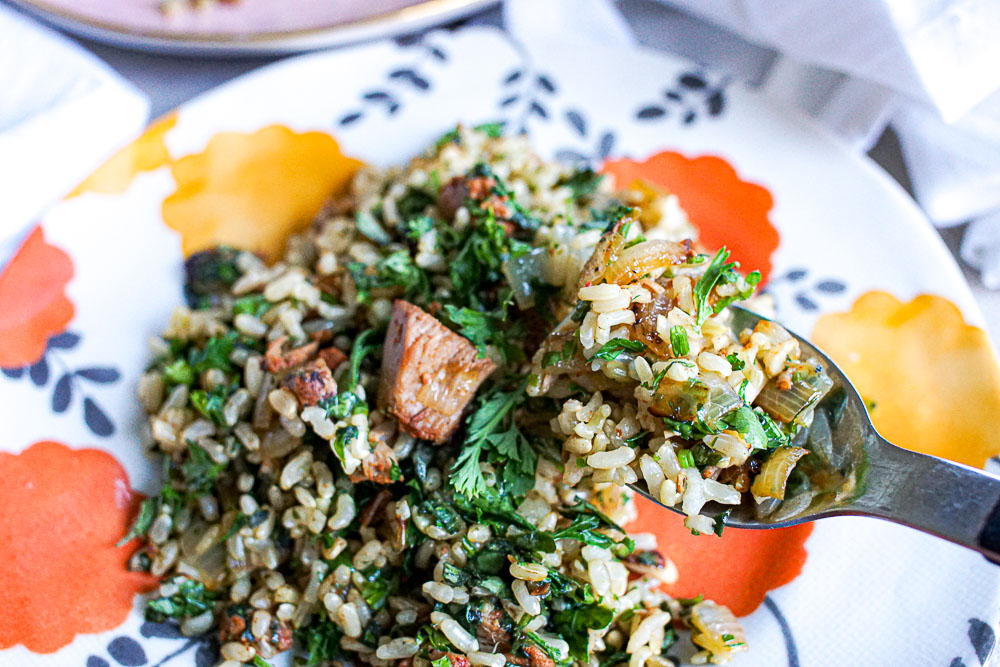 This fried rice has been a favorite amongst my family and dear friends because it has all the good things, like fresh herbs and tuna from Safe Catch. As you may have guessed, I'm a fan of Safe Catch tuna and they have different varieties of tuna available. I normally use Habanero Mint for this recipe, which makes this fried rice extra flavorful, especially when you add fresh herbs into it. Yum!
In case you missed it, I also used Safe Catch Tuna and made these Tuna Croissant and Avocado Tuna Bruschetta. Click here to learn more about Safe Catch and connect with them on Facebook, Instagram, Pinterest, and Twitter.
Print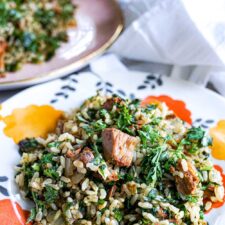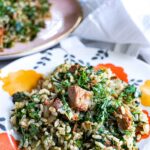 Tuna Fried Rice
---
Description
This quick and easy family-friendly meal idea is packed with fresh herbs and protein – definitely the kind of meal you cook in your pajamas after a long day at work.
---
1

can of Habanero Mint Safe Catch Tuna

1.5 cups

cooked and chilled rice (I either use white or brown rice)

1 tablespoon

unsalted butter

1 tablespoon

sesame oil

1

small white onion, finely diced

2

cloves garlic, finely chopped

1 cup

of lightly packed of cilantro

1 cup

of lightly packed of parsley and basil

1 tablespoon

fish sauce
---
Instructions
Heat 1 tbs of butter into a large skillet. Saute onion for 2 minutes until soft and add garlic to saute for a further 1 minute.
Add tuna into the pan and separate it using a spatula.
Add rice and fresh herbs; then saute everything until well combined.
Add fish sauce, stir again for a further of 1-2 minutes until well combined.
Adjust seasonings and serve immediately.