These gluten-free cauliflower waffles are going to become your new favorite! Great for brunch or dinner, or somewhere in between.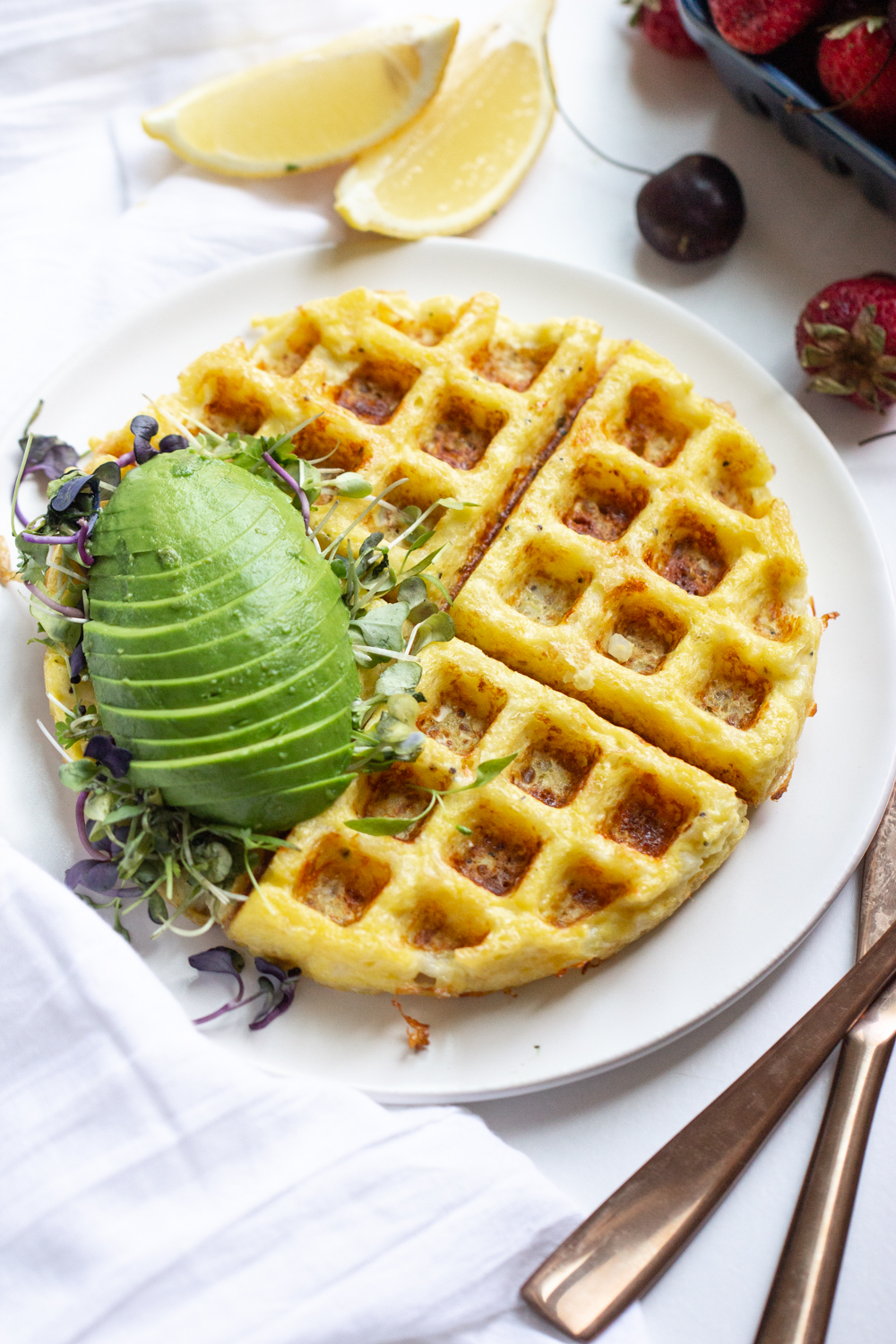 I absolutely love weekend mornings, and I think that breakfast and brunch play a huge part in that… but it also might have something to do with sleeping in until just before noon. Saturday mornings in my home are usually spent sitting around the kitchen table savoring mouth-wateringly delicious homemade breakfast, like these yummy carrot cake pancakes or yummy lemon ricotta pancakes, especially after spending hours photographing my recipes. Life with a full-time job can be tiring, but these moments on the weekends make it all worth it.
However, over the past couple of weeks, things have been slightly different, mainly because I've given up the usual breakfast waffle fare and have been enjoying these NEW waffles. I started my waffle weekend ritual a while back, right after I got my waffle maker. And ever since then, I've been enjoying these coconut pandan waffles from Helen's recipe. They are SO delicious, SO fresh, SO tropical, and SO comforting. But things changed even more when I made these scrumptious cauliflower waffles.
Cauli-what?
I know! Cauliwaffles!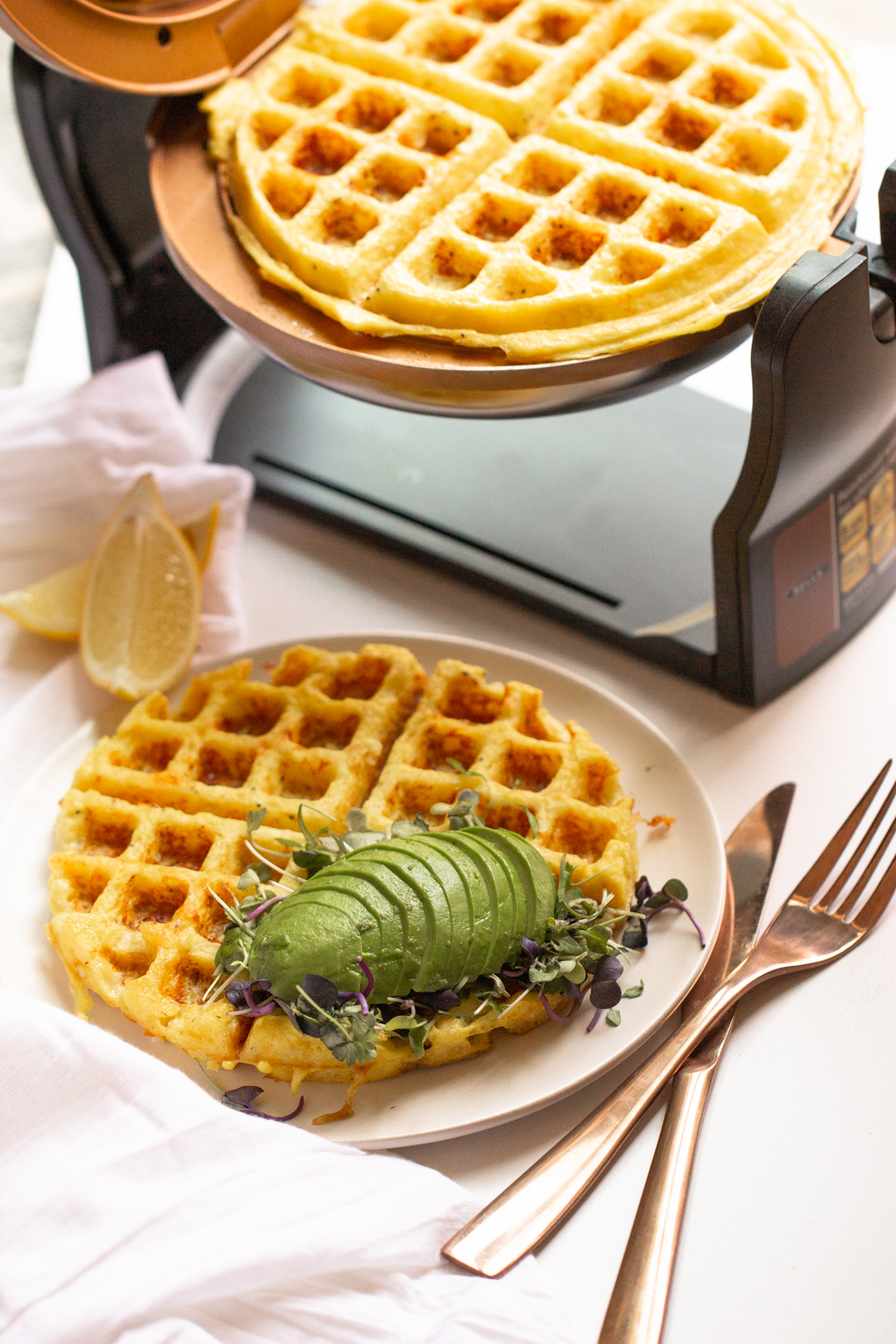 But first, let me tell you a little bit about this waffle maker. It's so simple to set up and use, and extra easy to clean. The temperature can get very hot so you need to keep an eye on your waffles, but the high temperature allows you to get that tantalizing crunchy outside with a light, fluffy inside… the perfect waffle. This waffle maker is just the tool you need for your waffle weekend party.
Now back to these cauliwaffles or cauliflower waffles or the best savory waffles in the world. My family has always been big fans of cauliflower rice, but I'm quite hesitant because I had terrible experience with it when I tried it for the first time. So, my family has been trying to convince me that it is really good, and when I finally tried it again, I found out they're quite right. But I'm still a bit skeptical about it.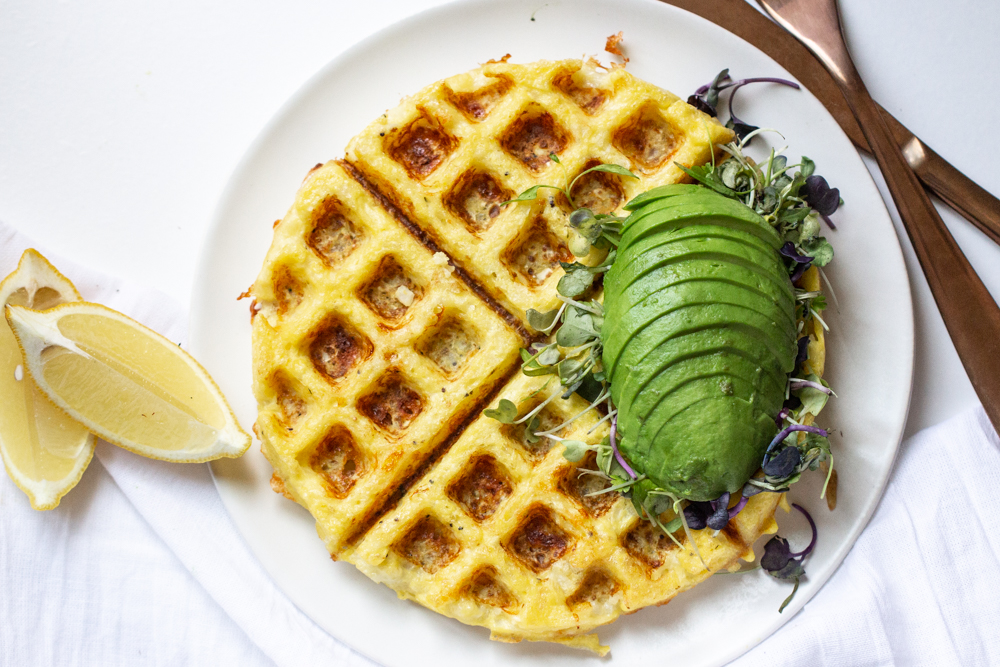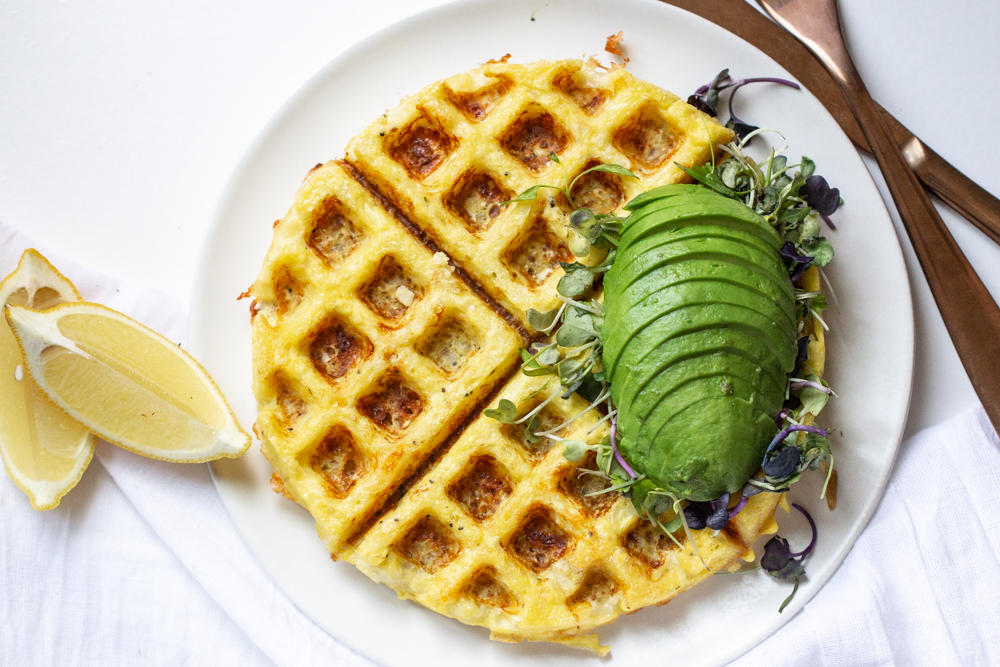 So after a long time of not eating it, I finally plucked up the courage to give it a second chance… by using it in waffles. Long story short, I'm now so in love with it! More than I love coconut pandan waffles (sorry, Helen), which is saying quite a lot. If you like savory waffles, you should definitely try this recipe! The ingredients are as easy as 1-2-3; and they can be served with your favorite bacon, tempeh bacon like this TTLA sandwich, or with your favorite salad.
Having guests over for brunch can be a handful sometimes, but you should give it a try with a waffle weekend party, and be sure to make this cauliflower waffle.
Print
Description
These gluten-free cauliflower waffles are going to become your new favorite! Great for brunch or dinner, or somewhere in between.
---
2 cups

cauliflower rice

1 cup

shredded mozzarella cheese

1 cup

Cheddar cheese

3

medium eggs
Salt
Pepper
---
Instructions
Combine all of the ingredients in a bowl and cook according to your waffle maker.