If you are looking for something to impress your guests this holiday, this Cranberry Tiramisu is the answer. Sweet lady fingers layered with fresh cranberries and mascarpone-custard!
While I'm typing out this recipe, it's pouring outside and I have declared today as a lazy day where I shall not even be cooking. The only thing on my to do list is to stay curled up under the blanket researching places to visit & doing online holiday shopping.
One of the things I love about Fall is my favorite cool-weather fruit, cranberries! Growing up in Indonesia, we were not exposed to any cool-weather fruits, only tropical fruits. So when I moved here, I was lucky enough to be able to try different kind of fruits and vegetables, including cranberries. I first enjoyed cranberries a few years ago when I saw sugar coated cranberries. They were sweet and a bit sour, but they were delicious. Since then I always look forward to cranberry season.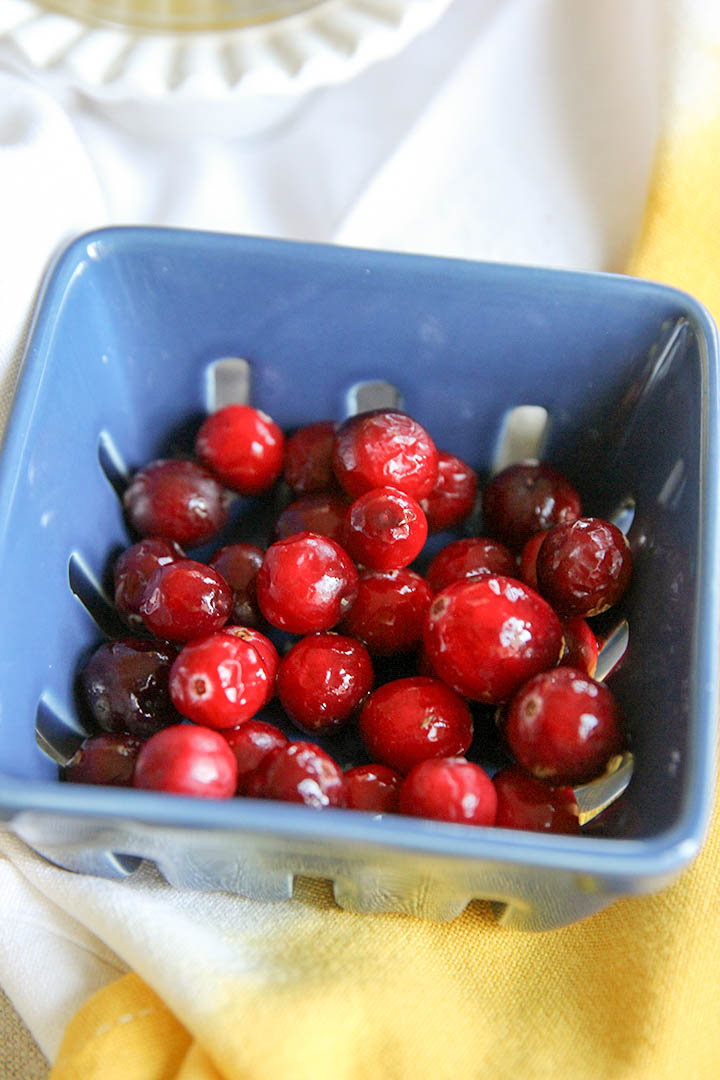 Fresh cranberries are harvested between Labor Day and Halloween but they make their appearance from October through December. Here are quick tips to find good quality cranberries:
Choose fresh, plump cranberries that are deep red in color. The darker they are, the more highly concentrated they are as they have the highest concentration of anthocranins.
Firmness is a primary indicator so it is important to look into quite firm to touch cranberries.
If you happen to have fresh cranberries, you can store them in the refrigerator for up to 20 days. However, frozen cranberries may be kept for several years.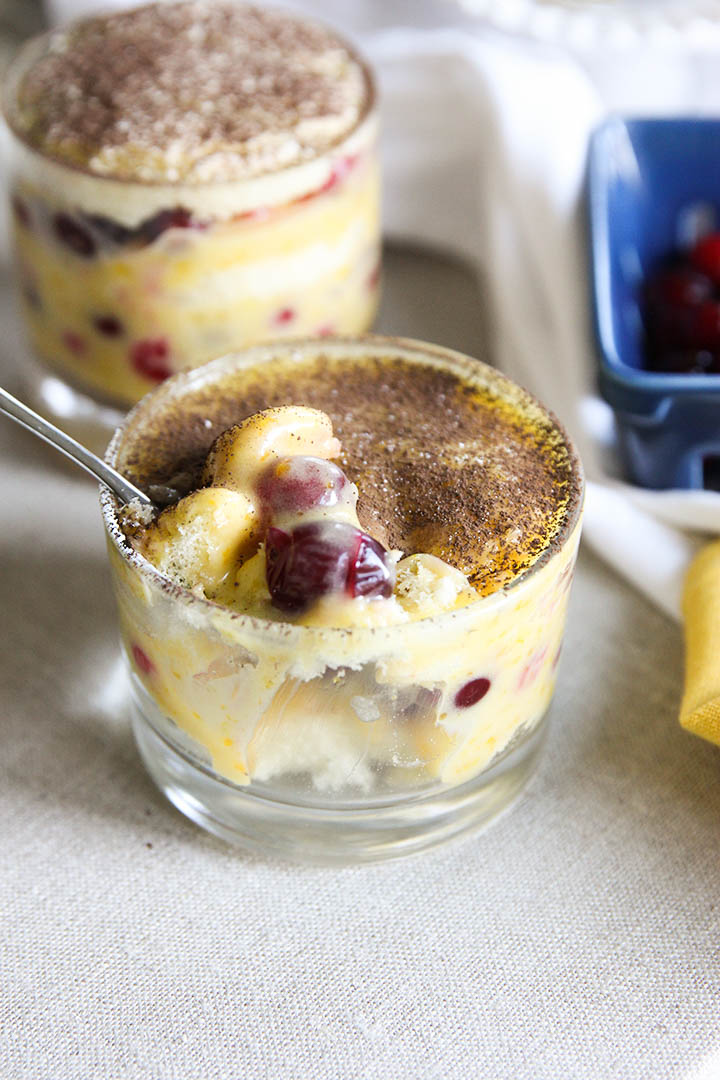 In order to satisfy my cravings and get ready for the holidays, I am making Cranberry Tiramisu. I'm using frozen fresh cranberries from Hurst Berry Farms. Aside from fresh tasty cranberries, they also carry kiwi berries that I turned into Lemon Almond Loaf Cake. This tiramisu is so easy to make and there's no baking required. The sweet and tangy combination of this cranberry tiramisu is totally filled with holiday flavors! How is your holiday prep going? Are you excited for the new year?
Print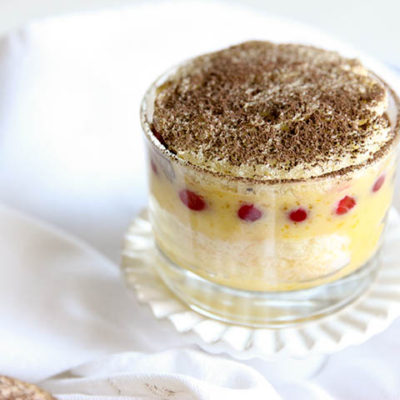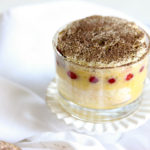 Cranberry Tiramisu
---
Scale
Ingredients
2

packs of ladyfingers (

24

biscuits)

3

egg yolks

1/4 cup

sugar

4 oz

. mascarpone cheese

1/4 cup

amaretto

12 oz

. frozen fresh cranberries

2

tbs sugar

1/2 cup

water
---
Instructions
Combine the cranberries, sugar, and water in a pot. Cook them together on medium high heat for 8-10 minutes, stirring the whole time until the mixture is thick. Set aside and let it cool in the fridge.
In a top of double boiler, over boiling water, combine egg yolks and sugar under low heat. Cook for 10 minutes, stirring continuously. Set aside from heat and whip until thick.
Add mascarpone and beat until combined.
In a spring form pan, put down ladyfingers and then lightly brush with amaretto, just to get them wet. Arrange the lady fingers in the bottom of a baking dish. Spoon the mascarpone mixture over the lady fingers. Then spoon the cranberry over the mascarpone mixture. Repeat process with another layer of lady fingers and cream. Refrigerate the dessert 4 hours to let it all set firmly.
Dust the top with dark cocoa by shaking it through a small sieve.
---