When it comes to dinner time, I always look for something quick, delicious. and easy, which means easy to prep and easy to clean up. And the answer is always delicious & easy sheet-pan dinners.
Sheet pan dinners are a way to get delicious & easy meals on the table in no time. You can include any meat and vegetables you want in a sheet dinner. Everything from seafood and fish to pork and chicken can be mixed with colorful and healthy vegetables that bring it all together.
Of course, the best thing about sheet pan dinners is that there is little cleanup. Cleanup is as simple as washing the sheet pan and putting it away for the next delicious dinner you'll be serving.
If you're looking for a few delicious & easy sheet pan dinner ideas, with a little cleanup and a healthy serving of meat and vegetables, these are a few great sheet pan dinners that you're sure to love. And while you're here, be sure to check easy dinner ideas that you can make at home.
Sheet Pan Roasted Asian Shrimp and Veggies
An easy roasted Asian shrimp and vegetable sheet pan dinner that can be served with rice or on its own. Get the recipe.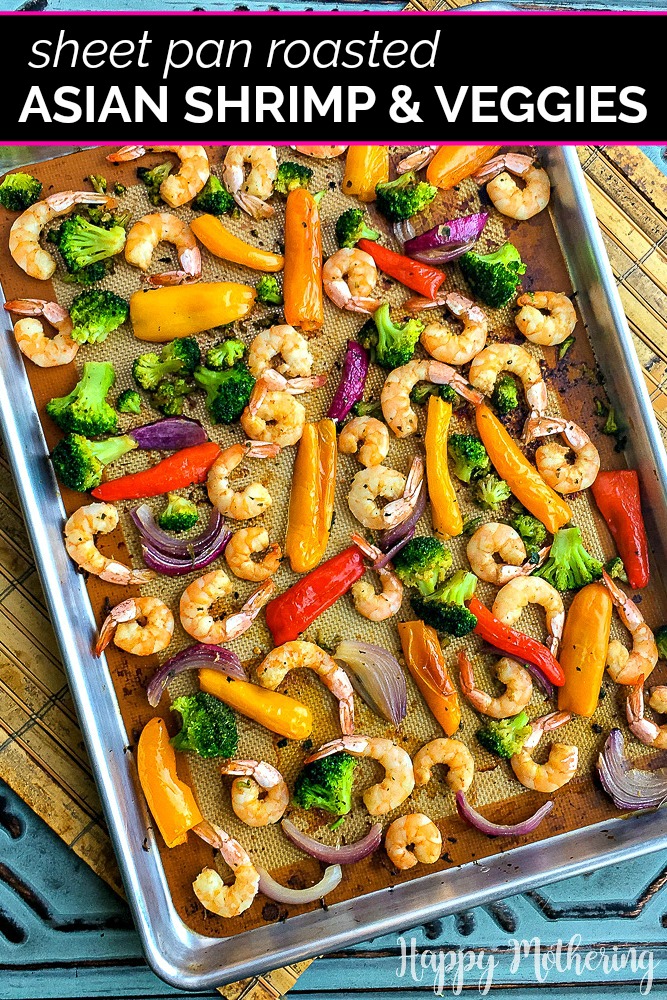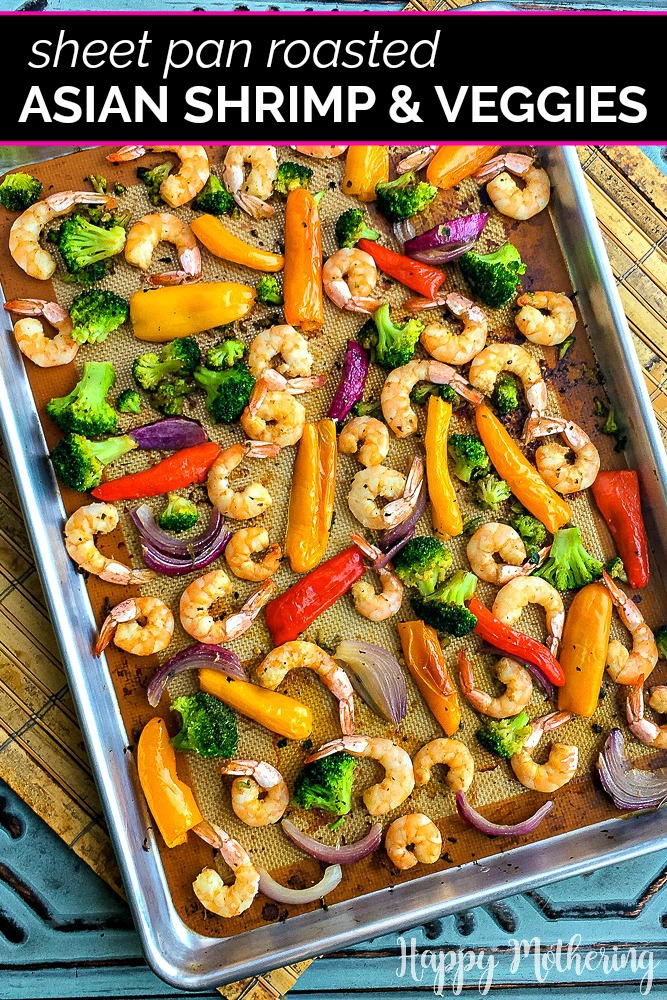 Sheet Pan Salmon with Roasted Potatoes
This easy sheet pan salmon dinner features fingerling potatoes, wild salmon, and hearty vegetables in a one-pan recipe. Get the recipe.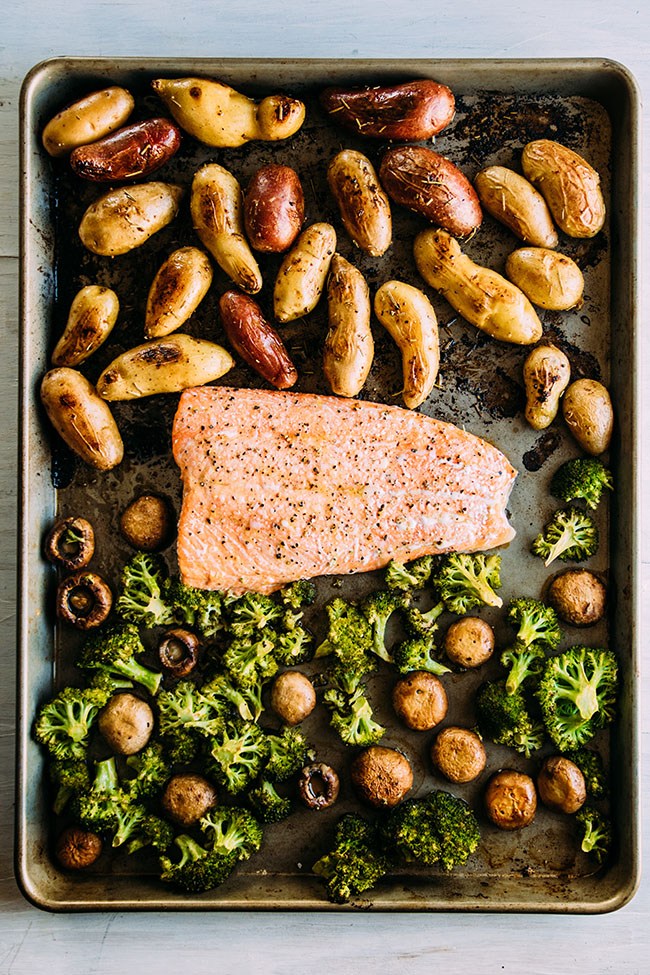 Sheet Pan Chicken and Veggies
This sheet pan chicken and veggie dish is a delicious dinner that can be made in about 45 minutes and leaves you with minimal cleanup. Get the recipe.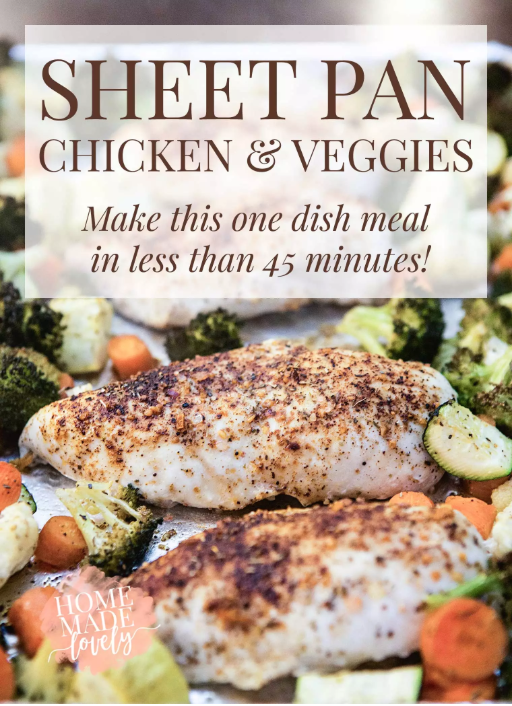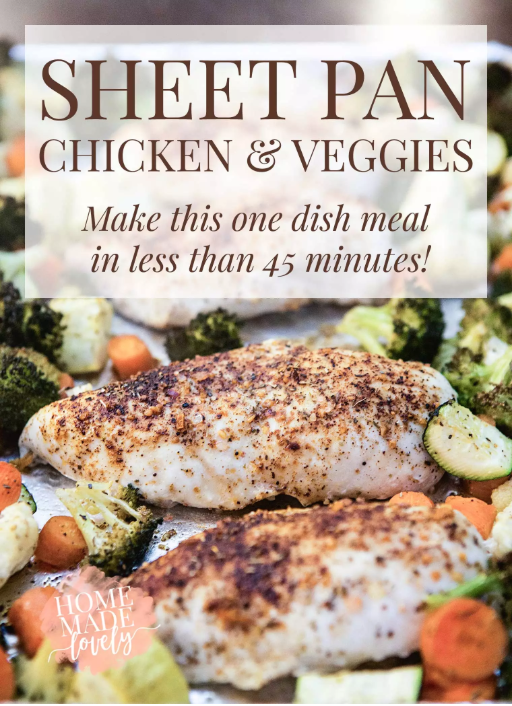 Potato, Bacon and Egg Sheet Pan Dinner
If you like having breakfast for dinner, this is a one-pan breakfast sheet dinner that combines eggs, potatoes, smoky bacon, and cheese in a hearty meal. Get the recipe.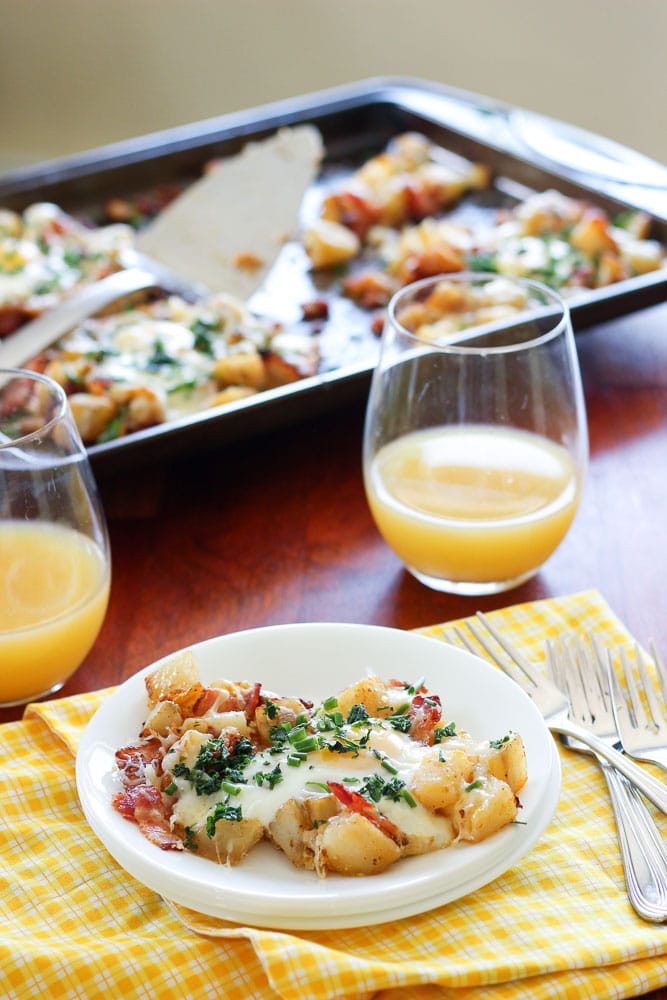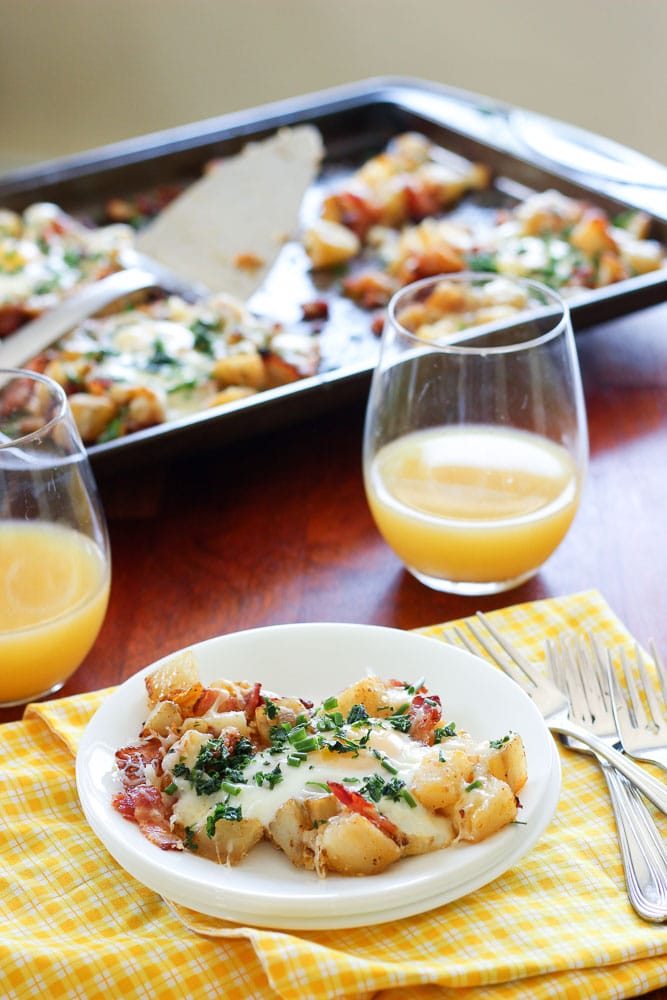 Teriyaki Sheet Pan Chicken
Loaded with amazing flavors and a delicious homemade teriyaki sauce, this meal is an easy cleanup one-pan dinner everyone will love. Get the recipe.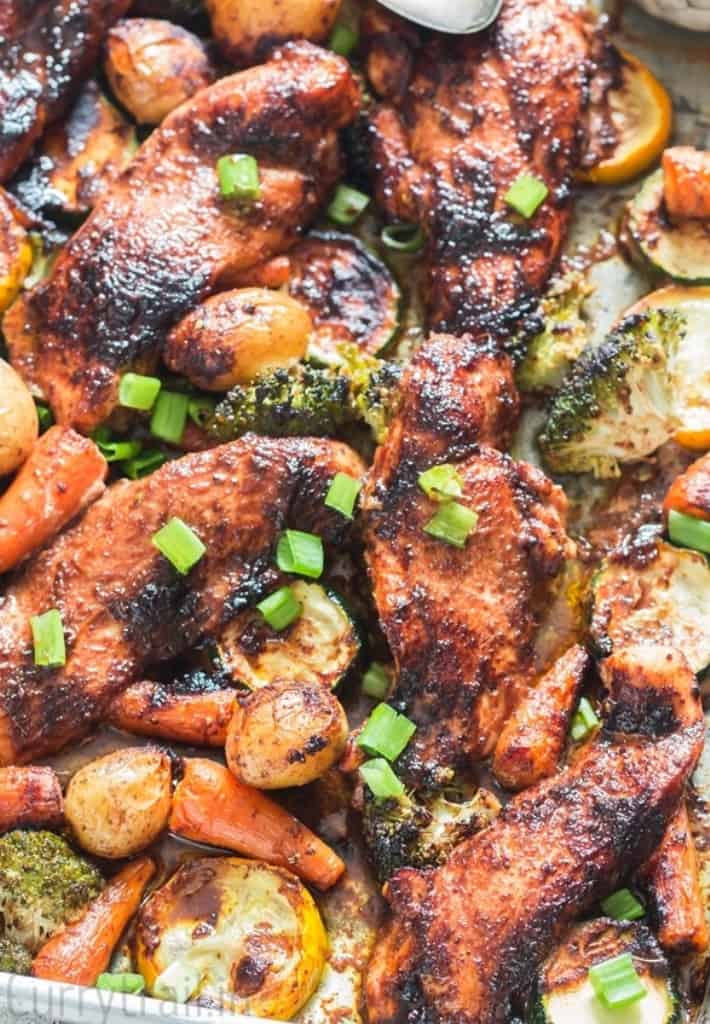 Sheet Pan Cauliflower Gnocchi and Roasted Vegetables.
The easiest and crispy trader joe's cauliflower gnocchi made in the oven in just under 30 minutes. A healthy meal that is so easy to throw together! Get the recipe.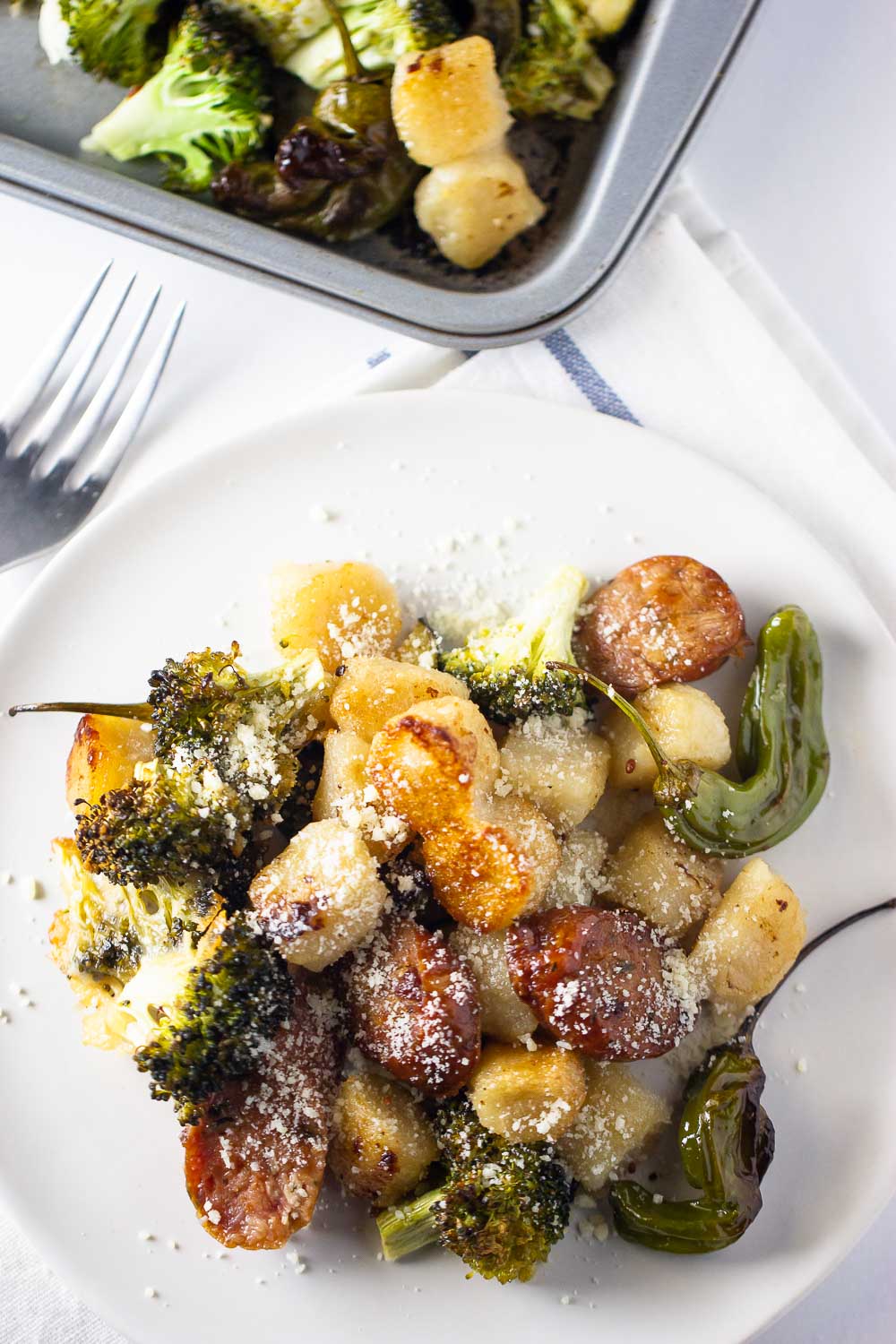 Piri-Piri Meatballs
Fresh piri-piri chiles can be difficult to find in the U.S., so for our take on a vibrant piri-piri sauce, we subbed in a fresh Fresno chile, which carries noticeable heat and a delicious fruity flavor. You can also double the sauce recipe and use it on anything from chicken to pasta the next day. Get the recipe.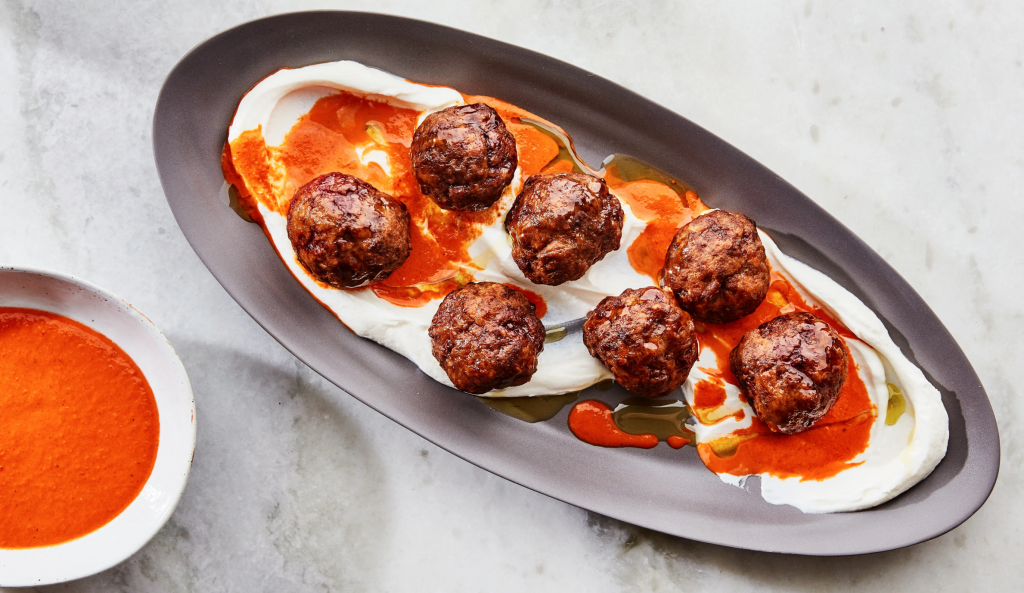 Lemon Parmesan Chicken
This roasted sheet pan chicken dinner is fancy enough to feed guests but still easy enough to make any time. Chicken and veggies are coated with lemon, herbs, and garlic are baked to perfection. Get the recipe.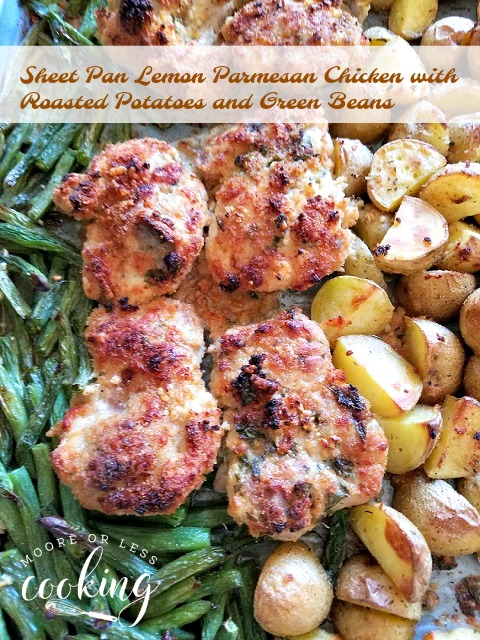 Sheet Pan Ranch Pork and Potatoes
Use just one pan to make this delicious, simple meal of pork and potatoes with ranch seasonings. Easy to cook, easy to clean, making it the perfect weeknight meal. Get the recipe.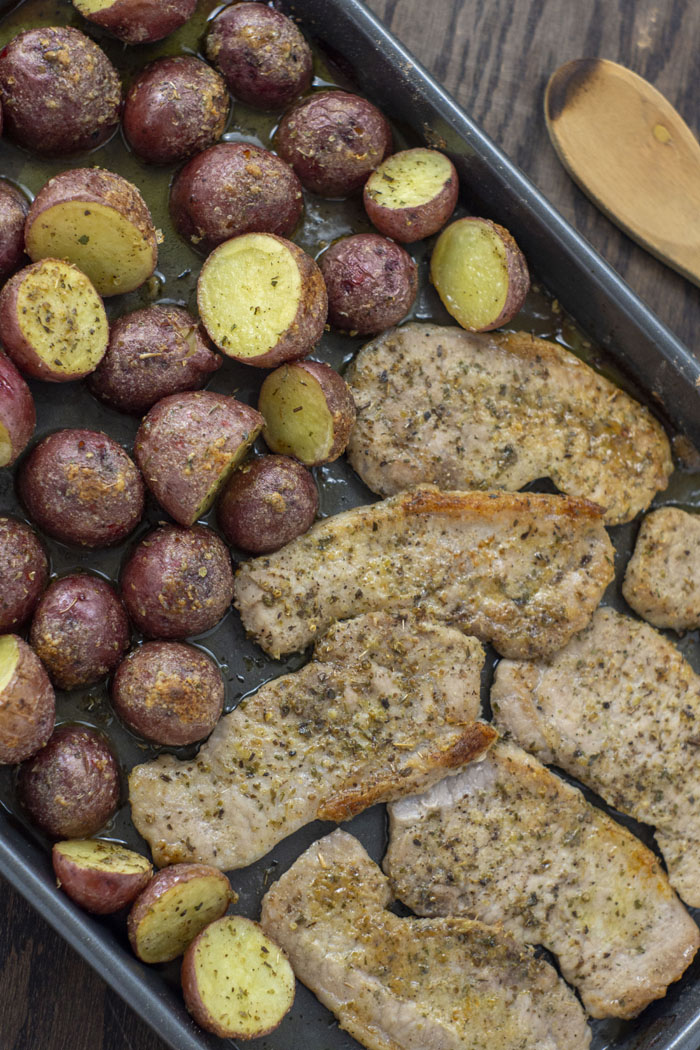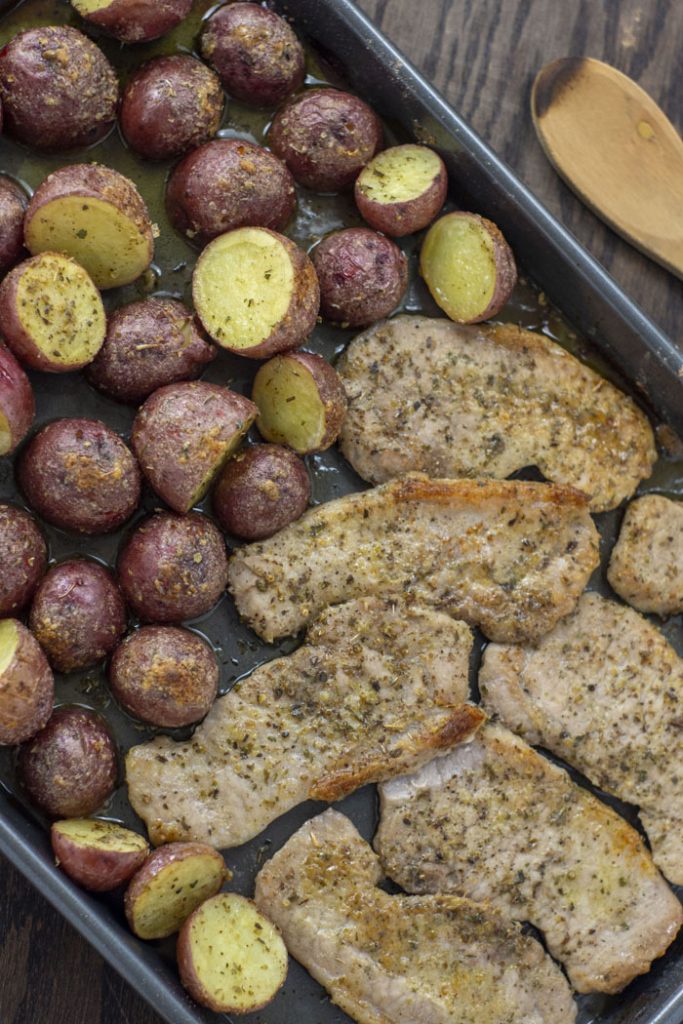 Maple Salmon with Potatoes and Carrots
Ready in just under an hour and great for serving a big crowd or easy weeknight dinner, this delicious dinner comes together with maple salmon and veggies. Get the recipe.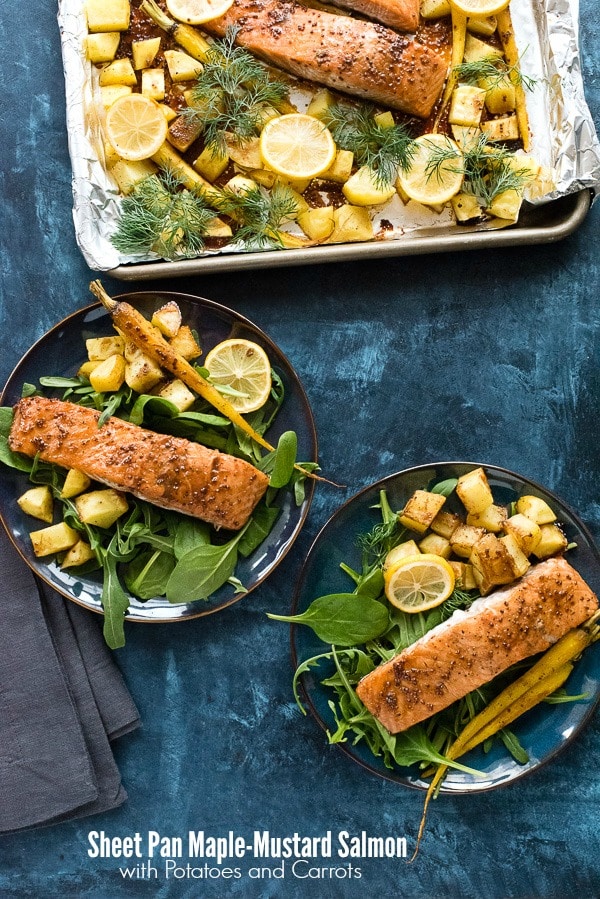 Sheet Pan Shrimp Scampi
Not only is this a delicious dish for seafood lovers, but it's also a healthier version compared to the traditional Shrimp Scampi you may be used to. Get the recipe.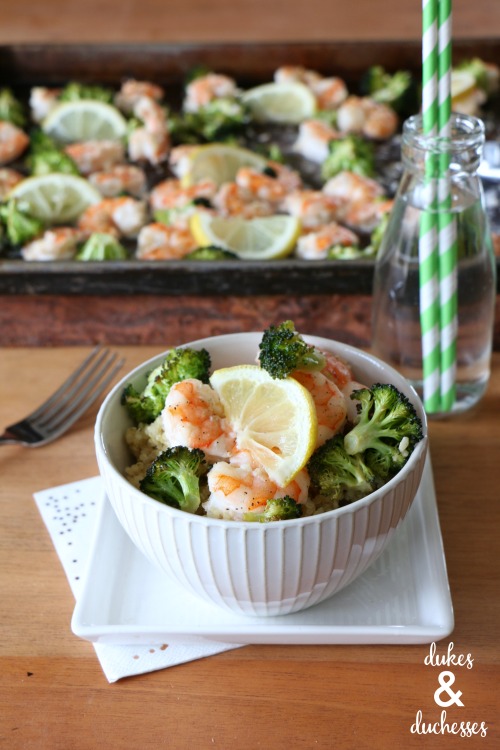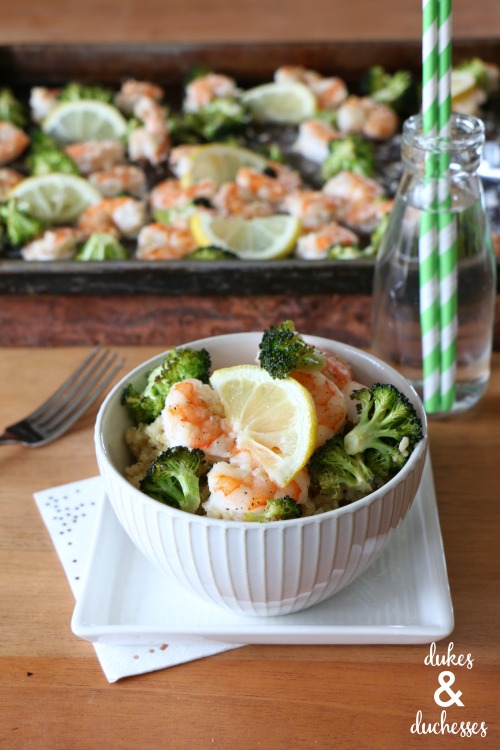 Curried Chicken and Vegetables
An easy weeknight dinner that's made with crispy chicken thighs and vegetables that are tossed in a fragrant curry and roasted until done. Get the recipe.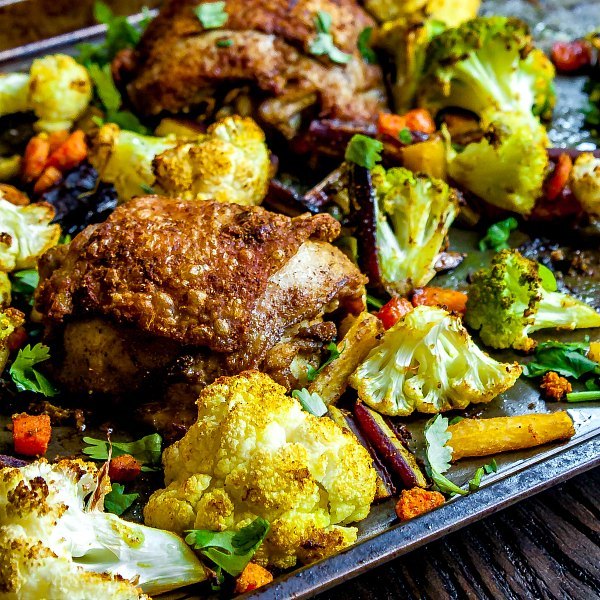 Keto Bacon Wrapped Tex-Mex Chicken
A delicious keto meal that's low carb and quick to make. You can use any vegetables you'd like making it a great dish for all to enjoy. Get the recipe.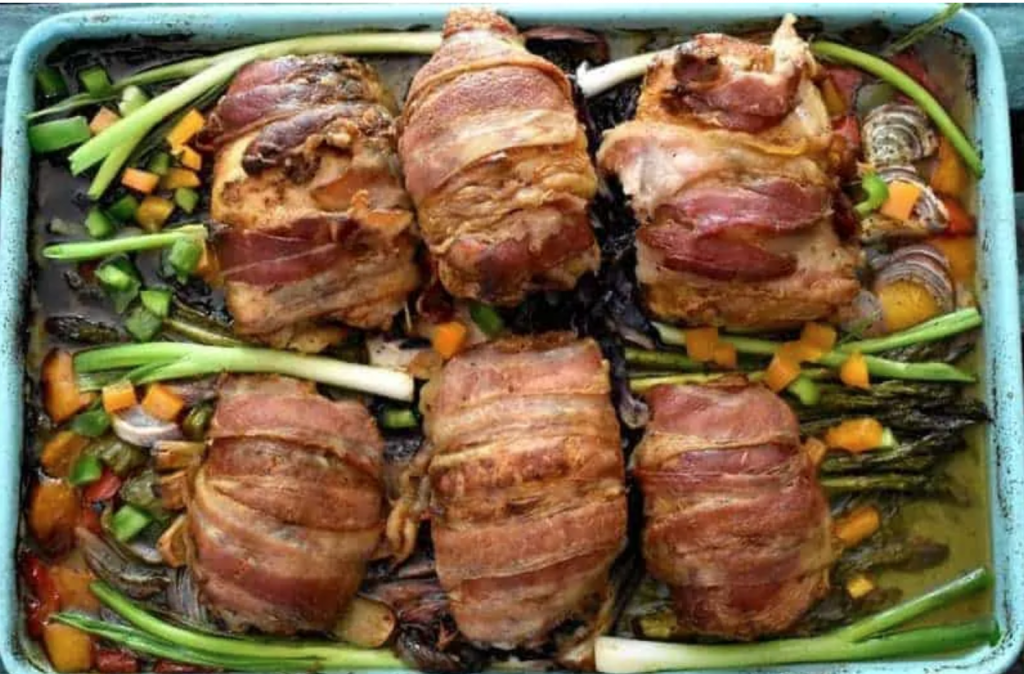 Greek Chicken Sheet Pan Dinner
If you're looking for a healthy chicken dinner, this Greek-styled chicken is easy to make and will impress anyone. Get the recipe.