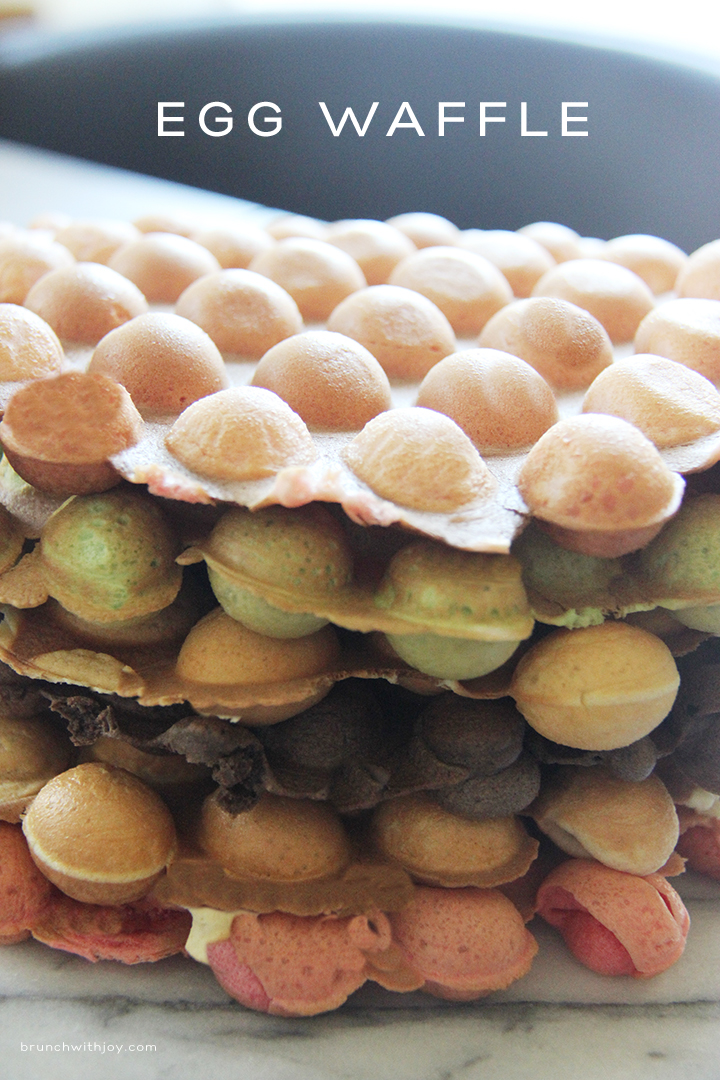 TGIF! I know this is not Friday, so my TGIF simply means… To Give Is Fantastic and this is it – a fun week filled with giveaways. This week I will share with you a series of egg waffle recipes. Have you tried or heard about egg waffles? They are quite popular as street snacks in Hong Kong and Macao. They first emerge in 1950s, when they were still made using coal fire heating and sold at street kiosks in Hong Kong.
What is egg waffle? An egg waffle, also known as 'gai daan jai' in Cantonese, is a spherical egg-based waffle made from eggy leavened batter that were cooked between two plates of semi-spherical cells. Here in the U.S., you can spot them in some Asian snack shops that sell bubble tea.
There are so many ways to enjoy this egg waffle and this week, I'll be covering those recipes. I'm so happy when I found out that Nordic Ware produces egg waffle pans so I can recreate my egg waffles' memories at home. My husband is a big fan of egg waffles, partly because during his teenage years, he spent most of his holiday time in Hong Kong.
I did some experiment with lots of recipes before I finally came up with a perfect one (Yes, the hubbie has given his approval!). Let me give you few tips in making egg waffles:
Evaporated milk – don't replace it with regular milk because that won't work.
Tapioca starch is also another main ingredient. I tried to replace it with other ingredients but they didn't work well.
Custard powder is important, but if they are not available, you can replace it by doubling the volume of vanilla extract.
Always preheat both sides of the pan before you start.
The first batch will most probably be thrown away until you found the right temperature, but that's okay.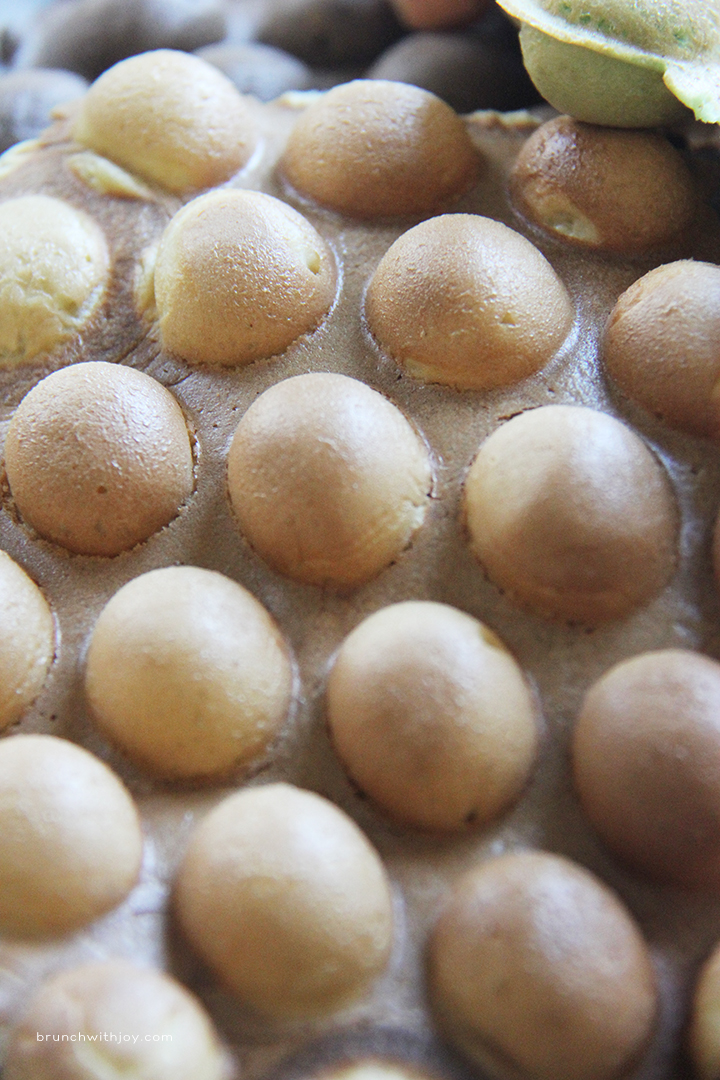 If you're ready to try this at home, check out the giveaway below for a chance to win Nordic Ware Egg Waffle Pans. And of course, a big shoutout to Nordic Ware for sponsoring my first blogiversary. To learn more about Nordic Ware, check out their site or follow them on Facebook, tweet them here, take a peek on their Instagram, or get creative recipes on their Pinterest and YouTube sites.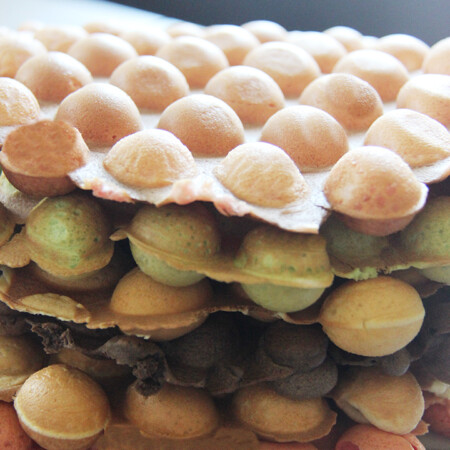 Ingredients
1

cup

flour

11/2

tsp

bk. powder

2

tbs

tapioca starch

1/4

tsp

salt

2

eggs

3/4

cup

sugar

2

tbs

evaporated milk

1/2

cup

water

1

tsp

custard powder

2

tsp

vanilla

2

tbs

vegetable oil
Instructions
Combine all the ingredients in a bowl and whisk to combine, make sure that all the lumps are whisked out and the mixture is smooth.

Cover the mixture and refrigerate it for an hour.

Heat the egg waffle pan on the burner over medium high heat, until just hot. When you're ready, lower the heat to medium low heat.

Pour about 3/4 cup of batter on one plate, spreading about 80% and as evenly as possible. Place the other plate on top. Hold the handle firm to keep the two sides closing tight and flip the pan over so the mold fill evenly.

Cook for about 2 minutes on each side. Carefully remove it and cool on a rack before serving.
Notes
This recipe makes about 3 egg waffles.