If you think, it is difficult to make Sushi at home, this Inari Sushi Recipe might just twist things around for you.
Last weekend, we had our third annual Trunk or Treat. The idea was to gather all kids and let them have fun and enjoy themselves, with lots of carnival-themed activities and decorations for the whole day. It was a hit, and you could see hundreds of kids running around that day. While the kids had fun with games, jumpers, fashion show, and others; the adults got a chance to dress up to something fun, too.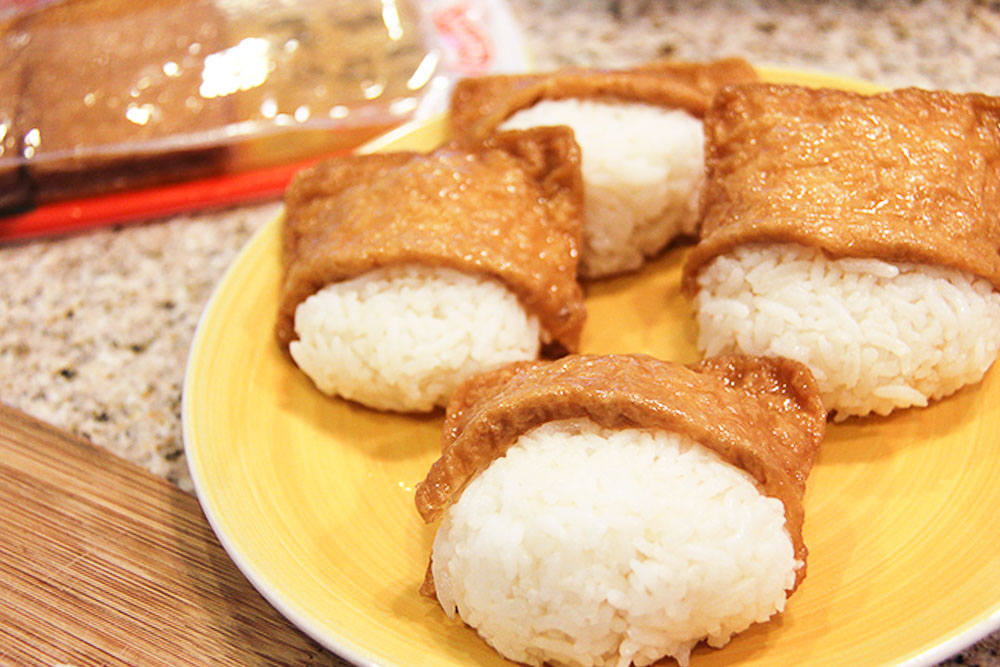 I normally don't dress up for Halloween. I'm the type of person who wear any clothes I could find in the closet and would try not to purchase or put any effort in dressing up. However, four years ago, I started to dress up because there was a costume contest in our office, and my ex-boss was very persistent about it and 'forced' us to dress up. I still remember it very clearly. Our department had decided to go in X-men costumes, where I would be Rogue. We went shopping, searching for X-men costumes but couldn't find any, so we ended up wearing Cat Woman costumes with a bit of makeover. It was a hit, but we lost to another department which dressed up as Snow White and seven dwarfs. They even sang "hi-ho" along the hallway. I had to admit, they were super cute!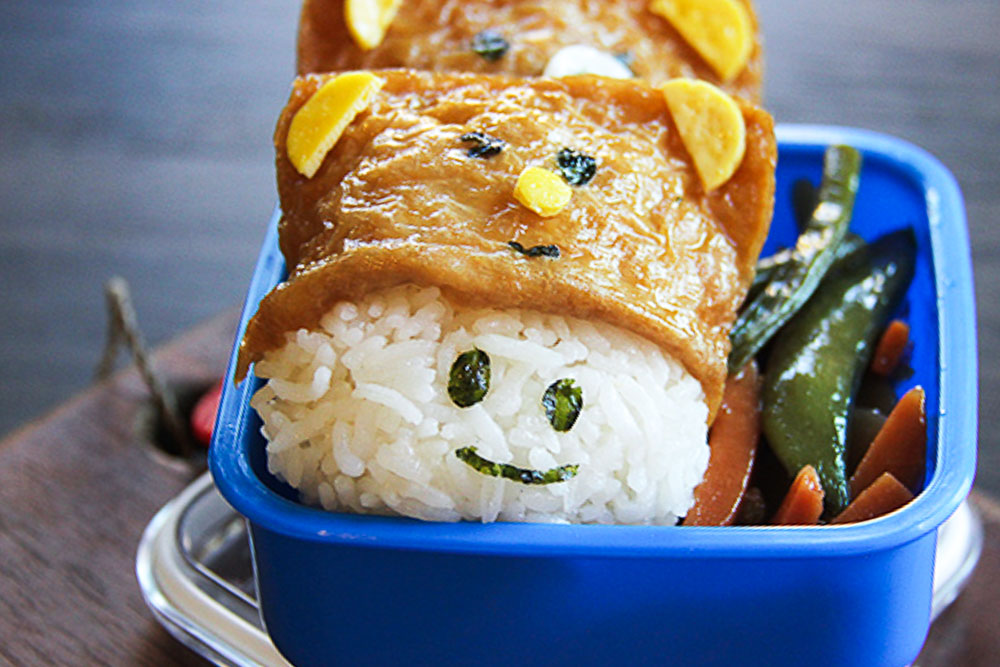 Anyway, it was a fun weekend but I'm glad that it's Monday. Every now and then, Frederick and I will do a Meatless Monday, to balance all the fats we gain over the weekend. Today, I'm sharing Inari Sushi, a kind of sushi rice ball, where the sushi rice is stuffed in seasoned Aburaage tofu pouches. They are best eaten directly from your hands.
Print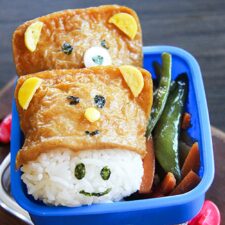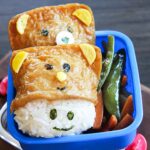 Inari Sushi
---
Description
If you think, it is difficult to make Sushi at home, this Inari Sushi Recipe might just twist things around for you.
---
1 cup

uncooked sushi rice

4 tablespoons

rice vinegar

3 tablespoons

sugar

1 teaspoon

salt

1

package aburaage (tofu pouches)

1/2 cup

tobiko, optional
---
Instructions
Prepare rice according to the directions written on the package.
While the rice is cooking, whisk together rice vinegar, sugar, and salt in a bowl and set aside.
After the rice is done, place it into a large, wide, shallow dish. (Avoid using metal since vinegar may react to it.) Pour the vinegar mixture evenly over the rice and mix using a spatula. The vinegar seasoning must be mixed while the rice is hot. As you are folding in the vinegar mixture, fan the rice briskly with hand or electric fan. Continue fanning and mixing until the rice has cooled to body temperature and appears glossy.
Roll Aburaage with a rolling pin a couple of times to flatten them and carefully open each Aburaage to make a pouch.
Make a rice ball filled with tobiko, and stuffed the rice balls in the pouches.