Lemon Honey Bundt Cake
Asian dishes seldom make use of lemon. It's often used as garnishes or in drinks, but not as a main player. However, in most part of Asia, lime or kaffir lime – both leaves and fruits – are used a lot in cooking. So it comes as no surprise if I don't fall in love with lemon. I never thought of cooking something with lemon, not even lemonade.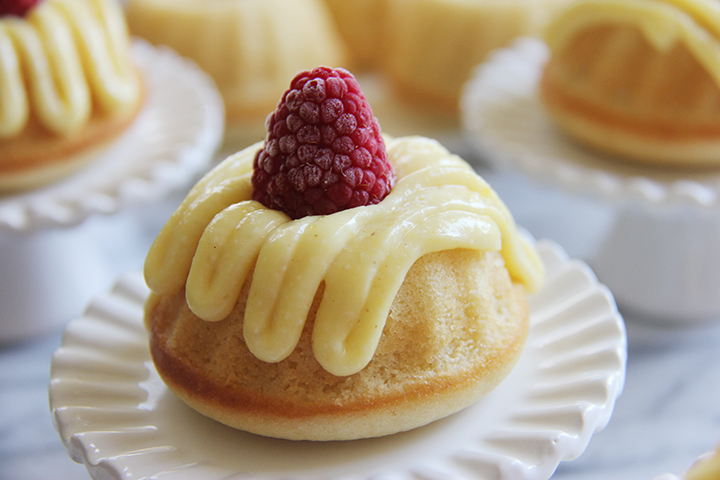 When I first moved to San Fransisco, I noticed a lot of bakeries use lemon as their main ingredients. It's like a lemon celebration – from lemon bars, lemon cookies, lemon pies, lemon everything. Initially, I couldn't understand what all the fuss about and would say to myself, "Lemon whatever. I'm just not that into you."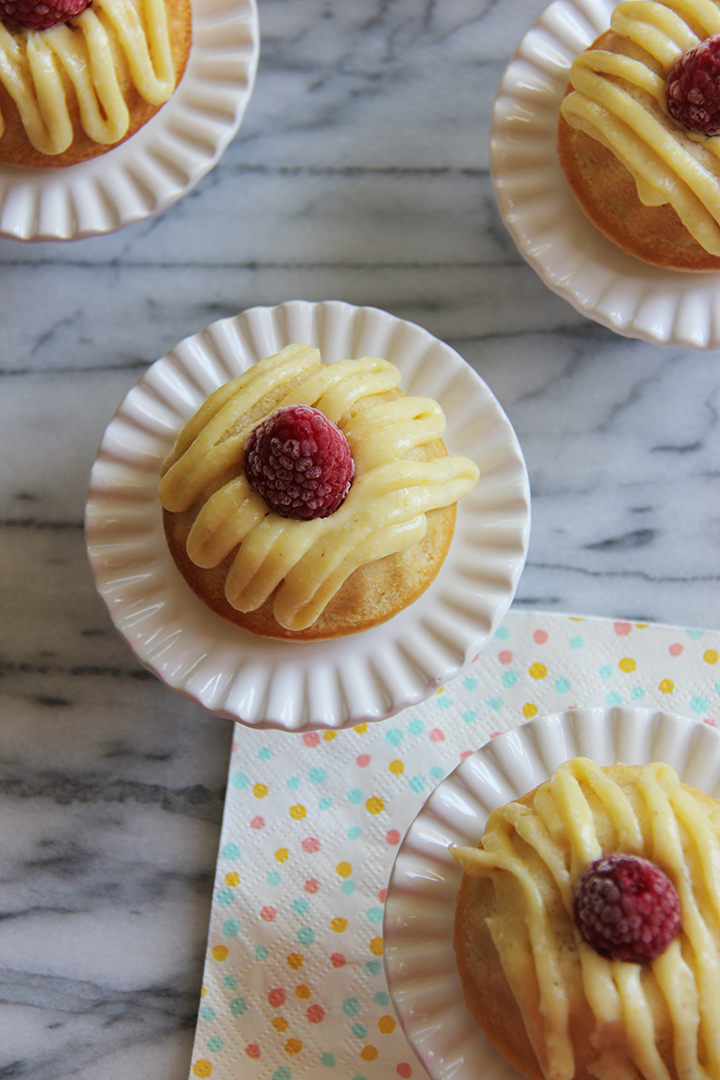 However, one day my ex-boss told me that her sister loves lemons so much. After hearing his story, I became curious. So I picked some up at the closest bakery and was determined to give it a try. One bite of lemon bar turned into two bites, and then I suddenly realized how much I enjoyed eating the lemon bar. I know it was kinda late to fall in love with lemons, but I can proudly say that lemons and I are now BFF, forever and ever. The End.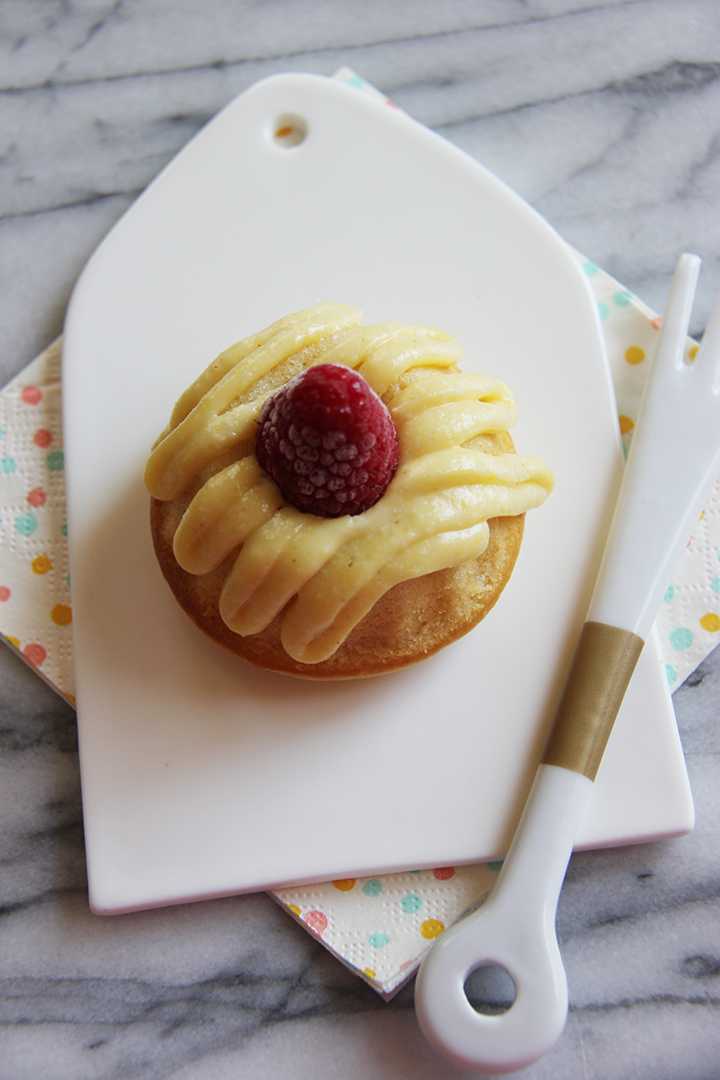 And this cake… let's just say I made this cake as a token of my love for lemons. The ingredients are simple and you can find most of the ingredients in your pantry, and lemons… they're the main player in this dish, so be sure to use good fresh lemons for this bundt cake.
Lemon Honey Bundt Cake
Print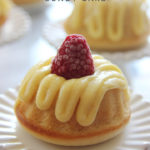 Lemon Honey Bundt Cake #BundtBaker
---
Scale
Ingredients
13/4 cup

flour

1 tsp

baking powder

1 tsp

salt

1/2 cup

honey

1 cup

milk

100

gr melted butter

3

tbs fresh lemon juice
Lemon zest from 1 lemon

3/4 cup

white sugar

2

eggs
Lemon curd:

2

eggs

3

yolks

3/4 cup

sugar

1/2 cup

fresh lemon juice

8 oz

. cream cheese
---
Instructions
Preheat the oven to 325F.
Whisk the eggs and sugar in high speed for 2 minutes.
Add the honey, milk, melted butter, lemon juice, and lemon zest. Mix well.
Add the flour, baking powder, and salt. Mix well.
Pour the batter to mini bundt cake pan and bake for 25 minutes. For best result, lightly grease the bundt pan with butter.
For lemon curd: In a small pot, combine eggs, yolks, sugar, and lemon juice. Whisk until thickened for about 2 minutes. Remove from heat.
Add the cream cheese and mix well. Let is cool and drizzle on top of bundt cake.
---
 Thanks to Anne from From My Sweetheart for hosting this month…I mean look at these delicious lemony cakes:
#BundtBakers is a group of Bundt loving Bakers who get together once a month to bake Bundts with a common ingredient or theme. You can see all of our lovely Bundts by following our Pinterest board right here.
We take turns hosting each month and choosing the theme or ingredient.
Updated links for all of our past events and more information about BundtBakers can be found on our homepage.
Save