Pulled Pork Pancakes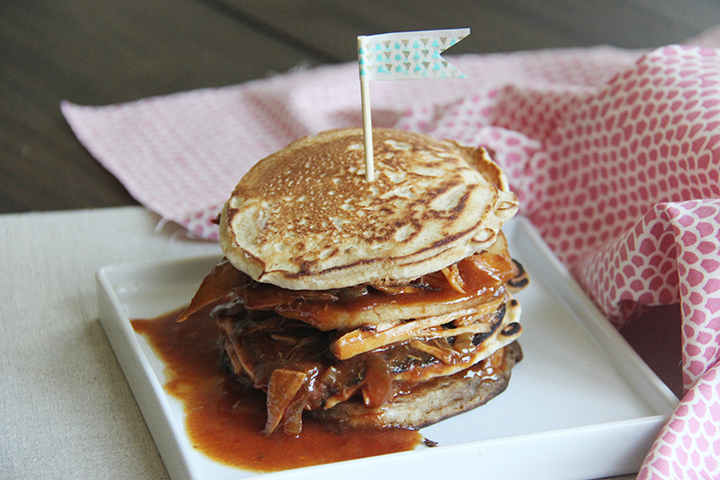 The husband and I often argue between having sweet or savory for breakfast. It is pretty obvious I'm all about sweets, though savory won't hurt. And the hubs is all about savory, but he's a huge fan of ice cream or anything related to dessert. One thing though, we love both breakfast and dinner, and as for me, I also love brunch. Who doesn't like brunch? Tell me someone who doesn't because I'd want to meet him/her. Everything's better with brunch, isn't that the truth?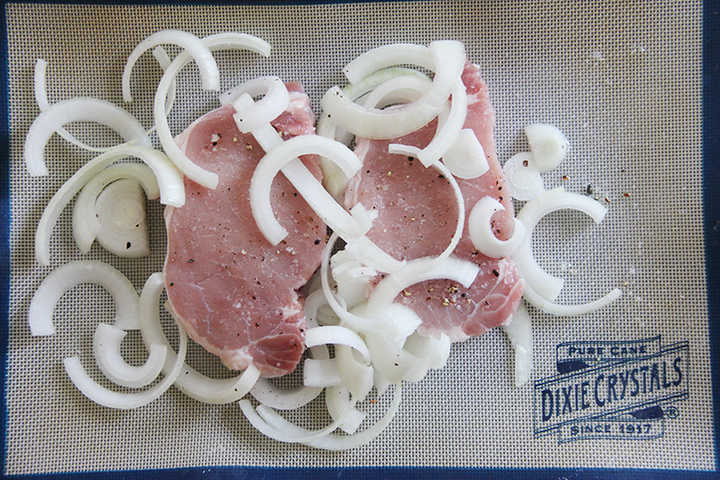 There's something about getting up a little later and preparing a brunch or even having breakfast for dinner. This recipe for Pulled Pork Pancakes though is a keeper. Though pulled pork might sound intimidating to some of you, it's actually the easiest brunch menu. Thanks to slow cooker for cooking it slow and low for 8 hours straight.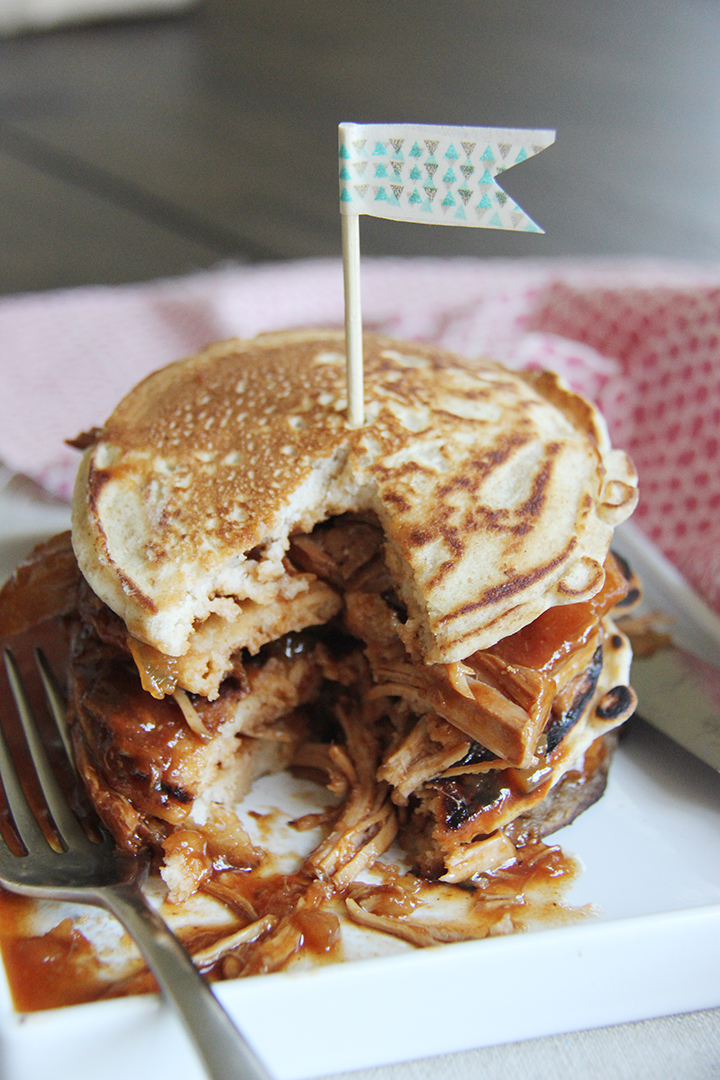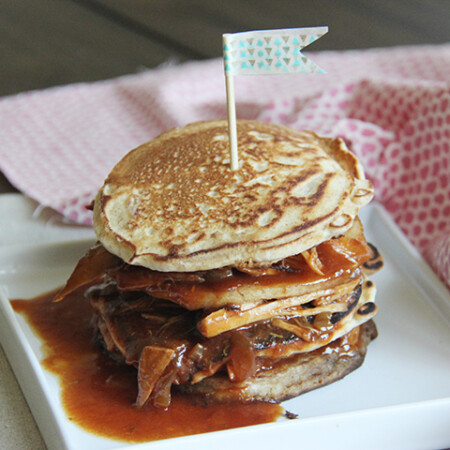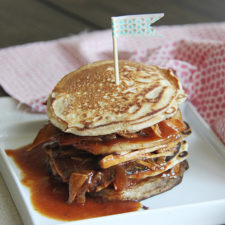 Ingredients
Pulled pork:
1

lb

porkloin chop

1/2

medium onion

slice

1

tbs

olive oil

Salt

Pepper

12

oz

if your favorite BBQ sauce
Pancakes:
11/4

cups

a.p. flour

1

egg

11/4

cups

buttermilk

1/4

cup

white sugar

1

tsp

baking powder

1

tsp

baking soda

1/4

cup

vegetable oil
Instructions
Pulled pork: broil the oven to 475F.

Line a large baking sheet with foil. Place pork and onion onto prepared baking sheet.

Sprinkle evenly with salt and pepper. Add olive oil to onion and coat well.

Place pork under broiler and cook for 15 minutes, or until very brown.

Place pork into slow cooker and pour favorite BBQ Sauce over.

Turn slow cooker to low and cook 8 hours or until pork can be cut with a spoon.

Using 2 forks shred the pork into small pieces.

Pancakes: Preheat a skillet over medium heat. Combine all ingredients in a blender. Puree until smooth. Pour batter onto the griddle, to form 5 pancakes. Flip pancakes when edges appear to harden. Cook pancakes on other side for same amount of time until golden brown.
Notes
Pancake recipe is based on allrecipes.com
Well, BrunchWeek giveaway is still happening so be sure to enter the giveaway and I hope you win big this time! Until then, check out what others are cooking and let's have brunch.
BrunchWeek Beverages:
BrunchWeek Breads, Grains and Pastries:
BrunchWeek Fruits, Vegetables and Sides:
BrunchWeek Egg Dishes:
BrunchWeek Main Dishes:
BrunchWeek Desserts: