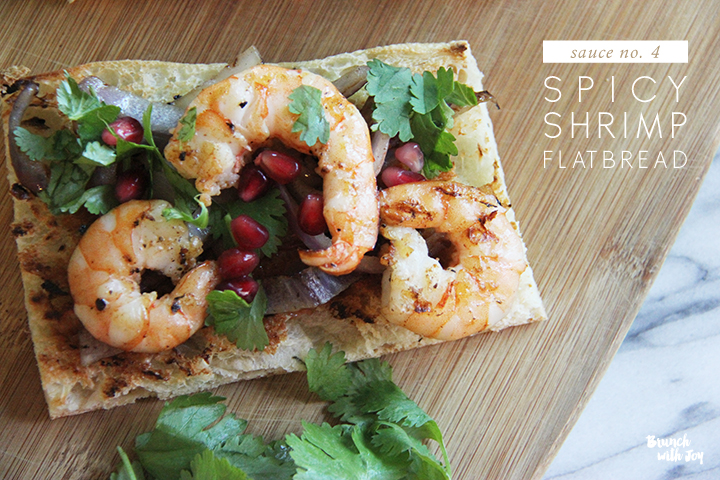 I know you've heard this so many times but I'm so glad Spring is here and I can't contain my excitement. Aren't you glad that the sky is still bright at 7pm? I always prefer a longer day time than night time as day time gives me more energy to do things and create something fun.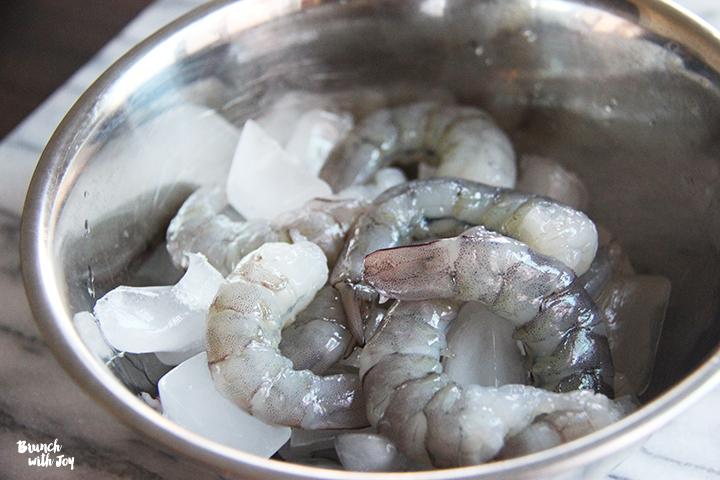 And that means it's time to dust off the grill. We're working on our backyard but I'm happy enough to step outside and see the progress. At least I can walk barefoot outside.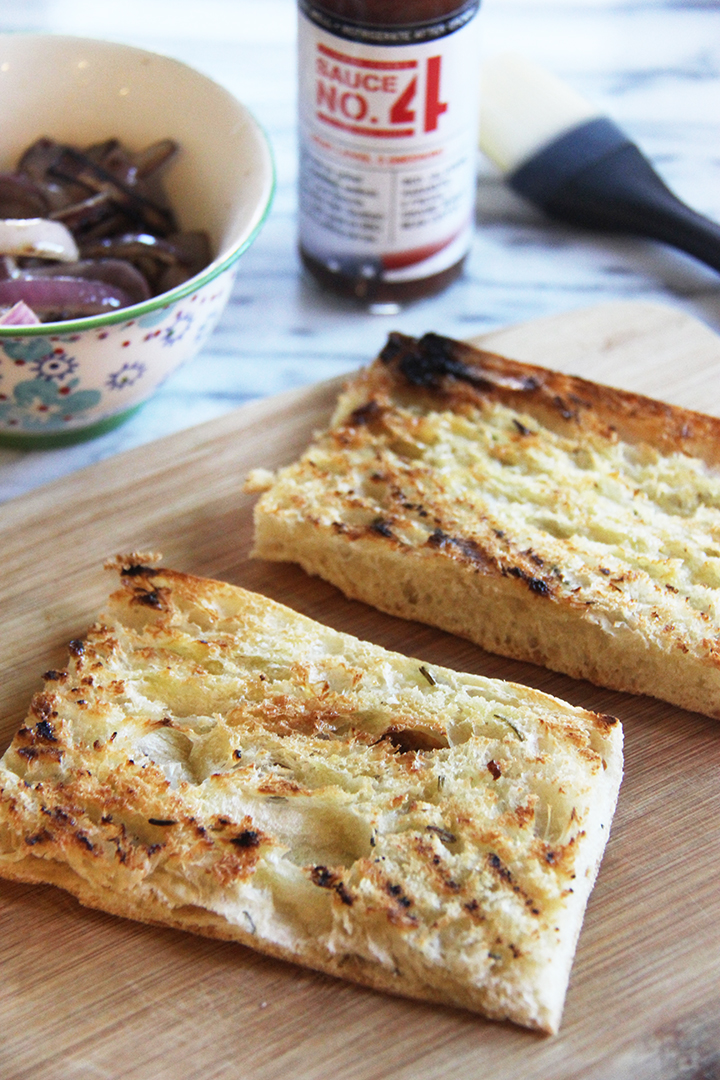 I've been itching to do some BBQ. It's been a while and it's about time to do it, so the other day I took out our indoor mini BBQ grill. But actually, the BBQ craving happened because of this sauce….
Have you heard about Dadman Farms Sauce yet? Dadman Farms NukeYerBungo Hot Sauce is made from Fresh Whole Chiles, Vinegar, and Sea Salt. It comes in 3 levels – Level 1 (Mild), Level 2 (Medium) or Level 3 (Hot!). I got a chance to try their Sauce No 4 – which has an incredible burst of flavors, made from fresh Jalapeños, fresh Habanero, vinegar, sea salt, and finely ground Whole Bean Coffee!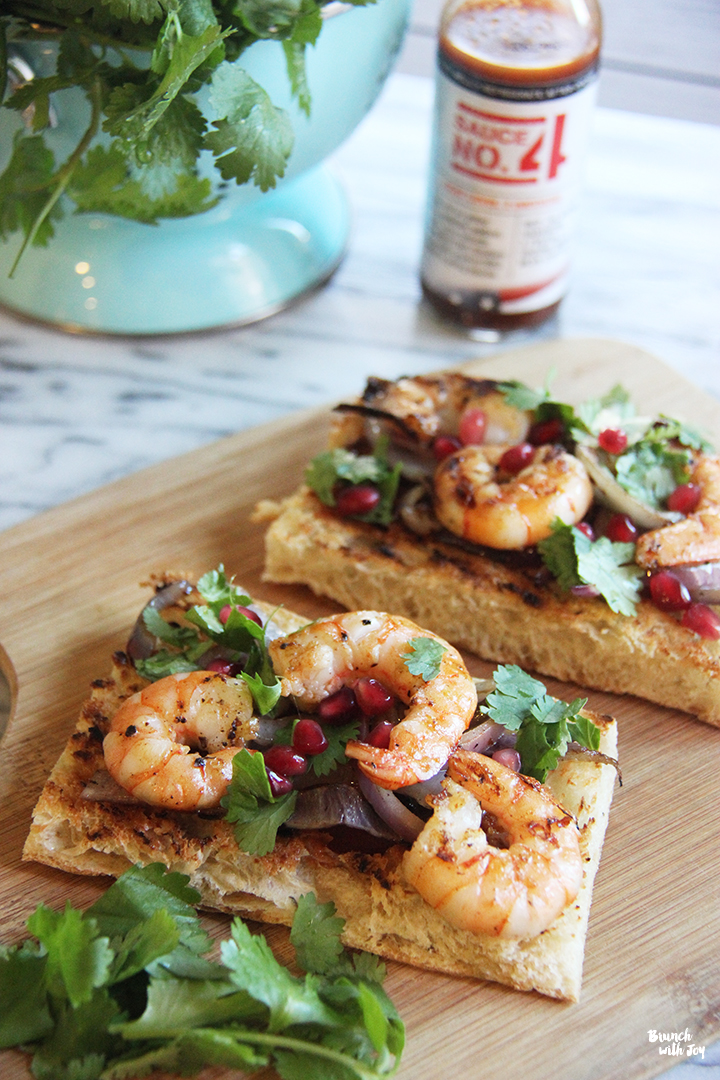 This spicy prawn toast recipe is perfect for small group on any kind of celebrations. I added pomegranate on top for a little bit of sweetness to balance the medium spicy sauce. So, if you enjoy spicy sauce, this one is for you!
Print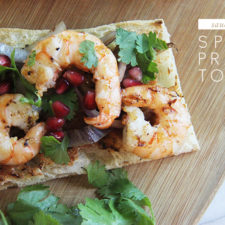 Spicy Shrimp Flatbread
---
1

(store bought) focaccia bread

1

lb shrimp, peeled and deveined

1

red onion, thinly sliced
Olive oil
Salt
Black pepper

1/2 cup

Pomegranate

1 cup

cilantro
Dadman Farms Sauce no 4
---
Instructions
Slice the focaccia into 2.
Brush one side with olive oil and place on an ungreased grill. Toast each side for 5 minutes over medium heat. Brush the top part with olive oil and flip over. Repeat the process and set aside.
In a bowl, combine the shrimp with 1 tbs olive oil, salt, and pepper. Combine well. Grill 2 minutes on each side, or until shells are hot pink and shrimp is opaque.
Add the onion slices and stir to coat the onions with the oil. Spread the onions out evenly over the grill and let cook, stirring occasionally.
To serve: coat a generous amount of sauce no 4 on focaccia. Add grilled onion, shrimp and garnish with cilantro and pomegranate.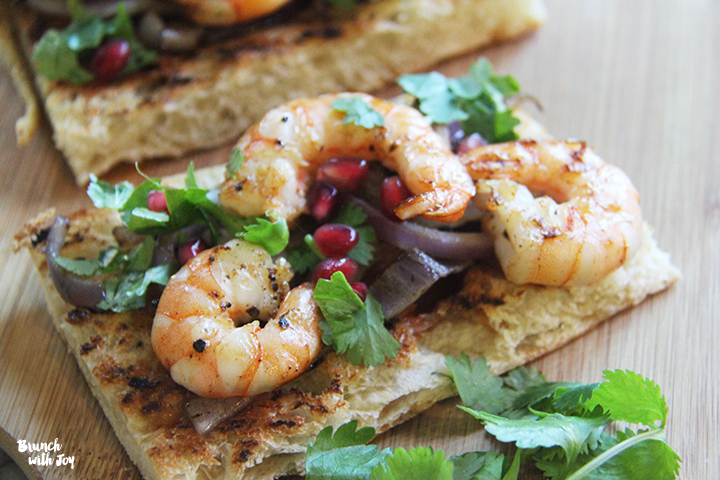 Click here to learn more about Dadman Farms, like them on Facebook, or follow them on Twitter…and "Have you NukedYerBungo lately?"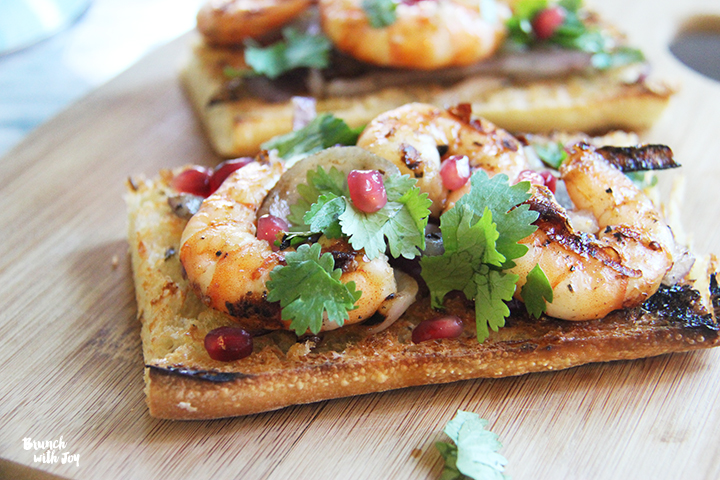 This post is brought to you in collaboration with Dadman Farms. All contents, ideas, and words are my own. Thanks for supporting the sponsors that allow me to create new and original contents for Brunch with Joy.