Strawberry Cheesecake Smoothie
This Strawberry Cheesecake Smoothie makes an easy, quick and tasty on-the-go breakfast smoothie or post-workout drink. Plus it is refined sugar free and makes skipping breakfast a thing of the past!
My life changed last week. It was my first week coming back to full-time work and I can feel the torture already. On my first day, I felt nervous, sweaty, and had to try many different outfits that fit me because after a year working from home, I finally realized I did not own a nice pants to go to work. My first week went well, at least I didn't make a fool of myself, though I almost fell asleep during a meeting. Workload itself was fine since I just started; however I just can't stand the commute. The hubs and I carpool together since our offices are only 10 minutes apart, so there's no reason to drive another car. However he has an unusual schedule so we leave home around 5.30am to beat the traffic. Going home is another torture. What's supposed to be 50 minutes drive turn to be almost 2 hours on our way back. It does feel forever.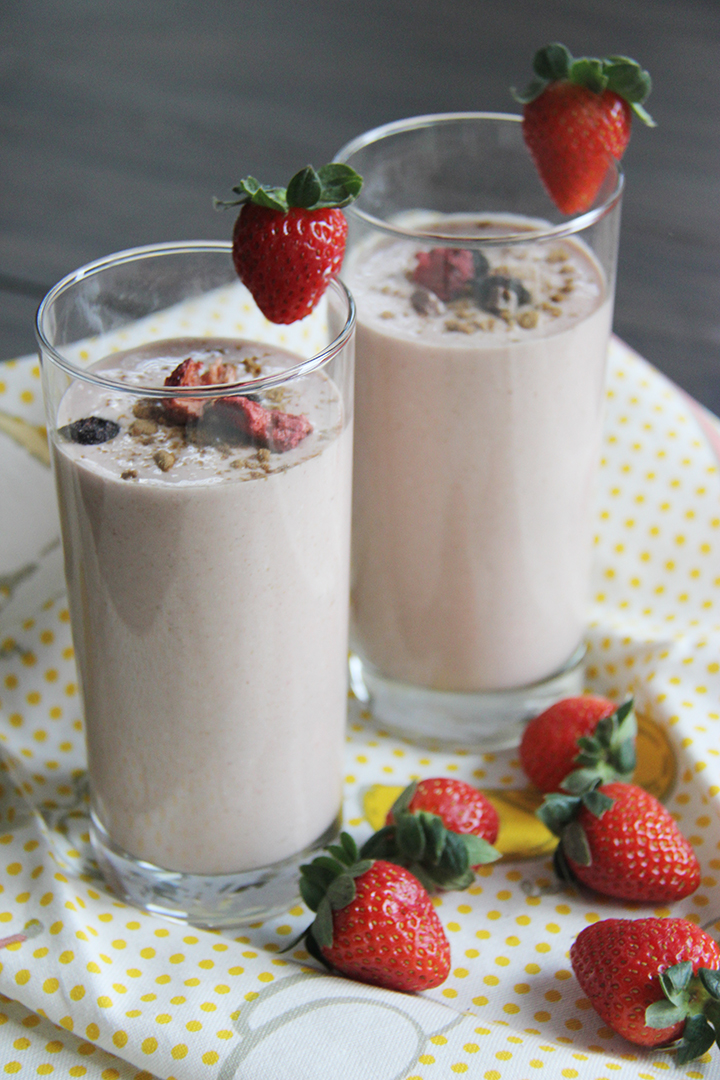 If there's an award for the most romantic couple, we would win without a doubt because we spend our time watching sunrise and sunset together every day. These days I'm still adjusting to my new schedule and routine. Thankfully, I don't need to worry much about breakfast. Breakfast has always been the same – oatmeal shakes, and as for me, I always grab an extra Chobani to work because you never know when you get hungry in between works.
This Chobani Simply 100 line is my new favorite because I can enjoy this guilt-free snacks anytime and I don't need to worry about my waistline getting out of shape. And I love having a fun breakfast twist especially since my day gets longer now, so I love this Strawberry Cheesecake Smoothie, made using Chobani Strawberry Chocolate Truffle. Woot woot! Truffle for breakfast, how fancy can you be?
Print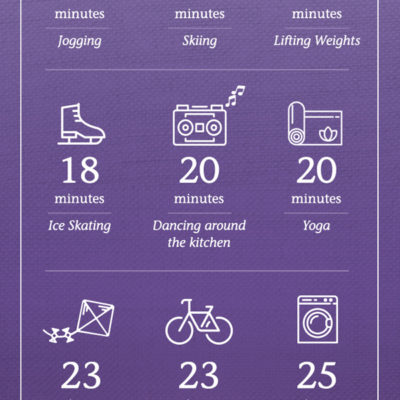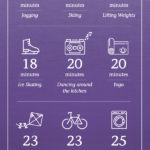 Strawberry Cheesecake Smoothie
---
Scale
Ingredients
1

Chobani Strawberry Chocolate Truffle

1 cup

almond milk

2 oz

less fat cream cheese

4

graham crackers

2 cups

frozen strawberries

1 cup

rolled oats
---
Instructions
Combine all ingredients in a blender and blender until smooth. Garnish with more strawberry or chocolate truffle.
---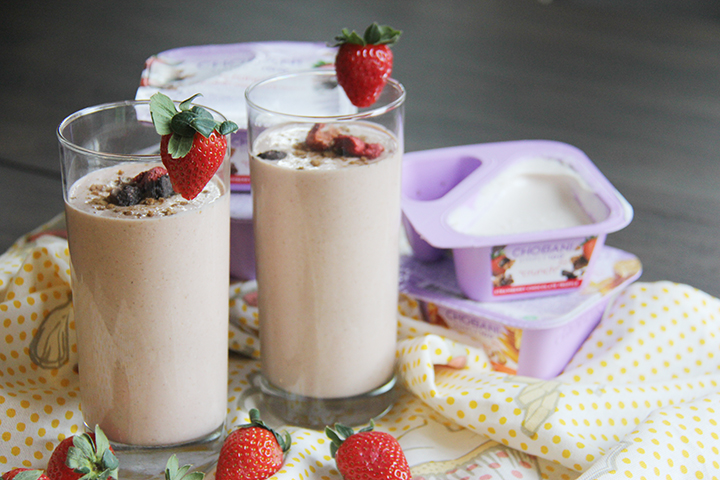 Speaking of calories, what is your fun ways to burn calories? Have you tried these activities before? And don't forget to click this link to get your $1 coupon.

Disclaimer: This is not a sponsored post. I created this post in honor of Chobani's Simply 100 . Thank you for helping support brands that I love!