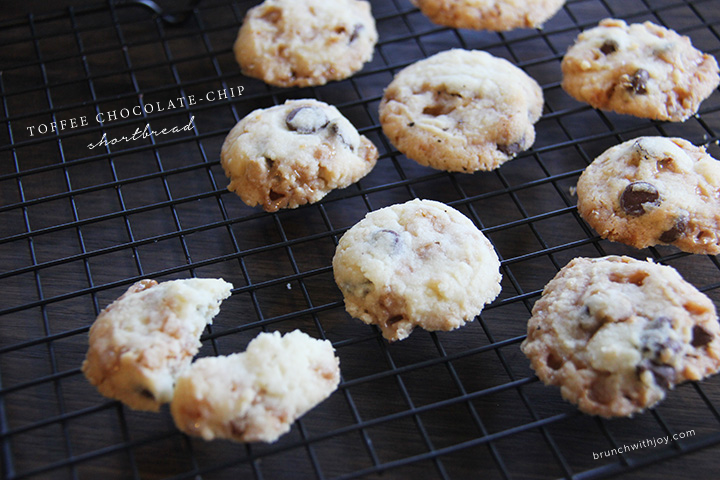 Living in a modern world today has made me the kind of person who depends on technology a lot. Wristwatch is considered one of them. I rarely wear watch and depends on my cell phone to tell the time. That's said I'm timeless without it. This also leads me to calendar. I always have difficulties remembering today's date and boy, I was surprised knowing that we are 2 weeks away from 2015. Oh gee, where did 2014 go? Seriously, it feels like I just started posting my onigiri post few weeks ago.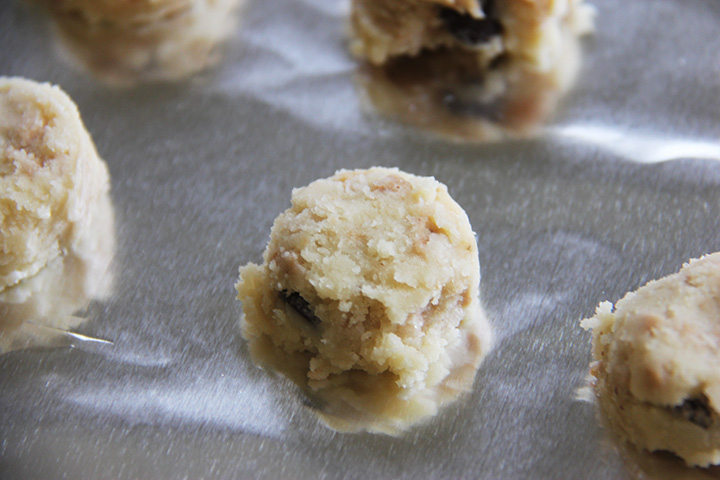 As usual, work is getting super busy in Q4 and people are rushing to get out of the door with items needed. The same thing happened with blogging, unfortunately. I've been busy in the kitchen at night, especially on the weekends since that's the only time I can take pictures. Frederick, of course, doesn't mind at all since he's also busy with his game and buddies.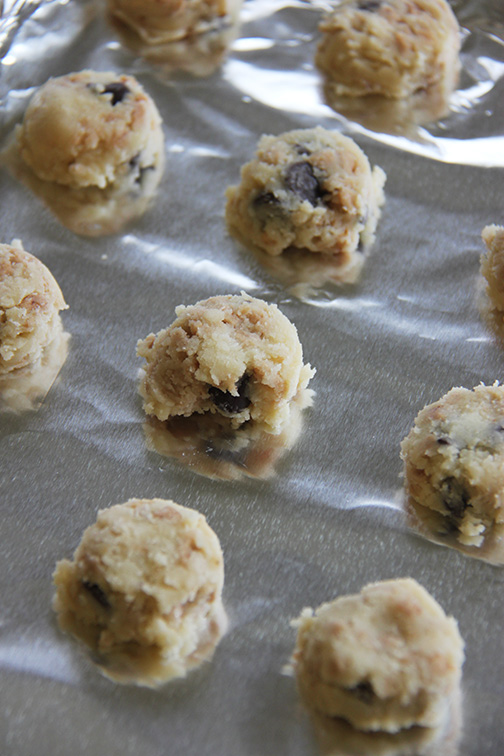 Knowing that December will be super packed, I'm quite proud of myself to send these Toffee-Chocolate Chip Shortbread as early as Thanksgiving weekend. This is my third year joining the great food blogger cookie swap, organized by Lindsay and Julie. This year, I get a chance to know new buddies, like Sara who shares amazing cookie recipes on her blog, Debbi and Chris whose blog is filled with delicious step-by-step recipes, Sharon who sent me delicious cranberry bars, and Riley who sent me pecan cookies in a lovely packaging.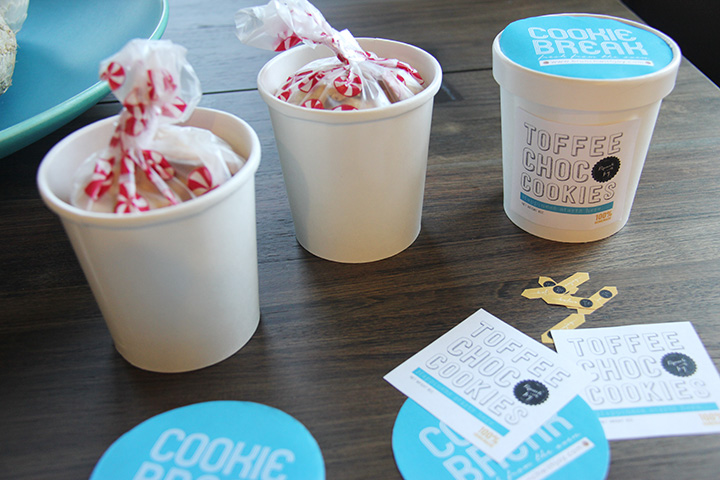 The recipe was shared by my friend who wants me to give it a try and I'm glad I did. The recipe is using simple ingredients and easy to follow, but definitely delivers a good result.
Print
Toffee-Chocolate Chip Shortbread
---
Scale
Ingredients
8

tbs (1 stick) unsalted butter, at room temperature

1/4 cup

confectioners' sugar

1 tsp

vanilla extract

1 cup

all-purpose flour

1/4 tsp

salt

1/2 cup

mini chocolate chips

1/2 cup

toffee bits
---
Instructions
Preheat oven to 350ºF and line a rimmed baking sheet with parchment paper. Using an electric mixer on medium-high speed, cream together butter, confectioners' sugar and vanilla until smooth. Stir in flour and salt just until a dough forms. Fold in chocolate chips and toffee bits.
Using your hands, roll dough into 1-inch balls. Place on prepared baking sheet, 1 inch apart, pressing down lightly on each one with a moistened palm.
Bake until cookies are firm and just golden around edges, 12 to 14 minutes. Place baking sheet on a wire rack for 5 minutes, then transfer cookies to rack to cool. Repeat with remaining dough. Store cookies in an airtight container at room temperature for up to 3 days.
---