Who doesn't love a sausage roll? These Dutch sausage rolls are so easy to make and perfect for a quick snack, breakfast, and party appetizer. Bite-sized, yet they feed the crowd.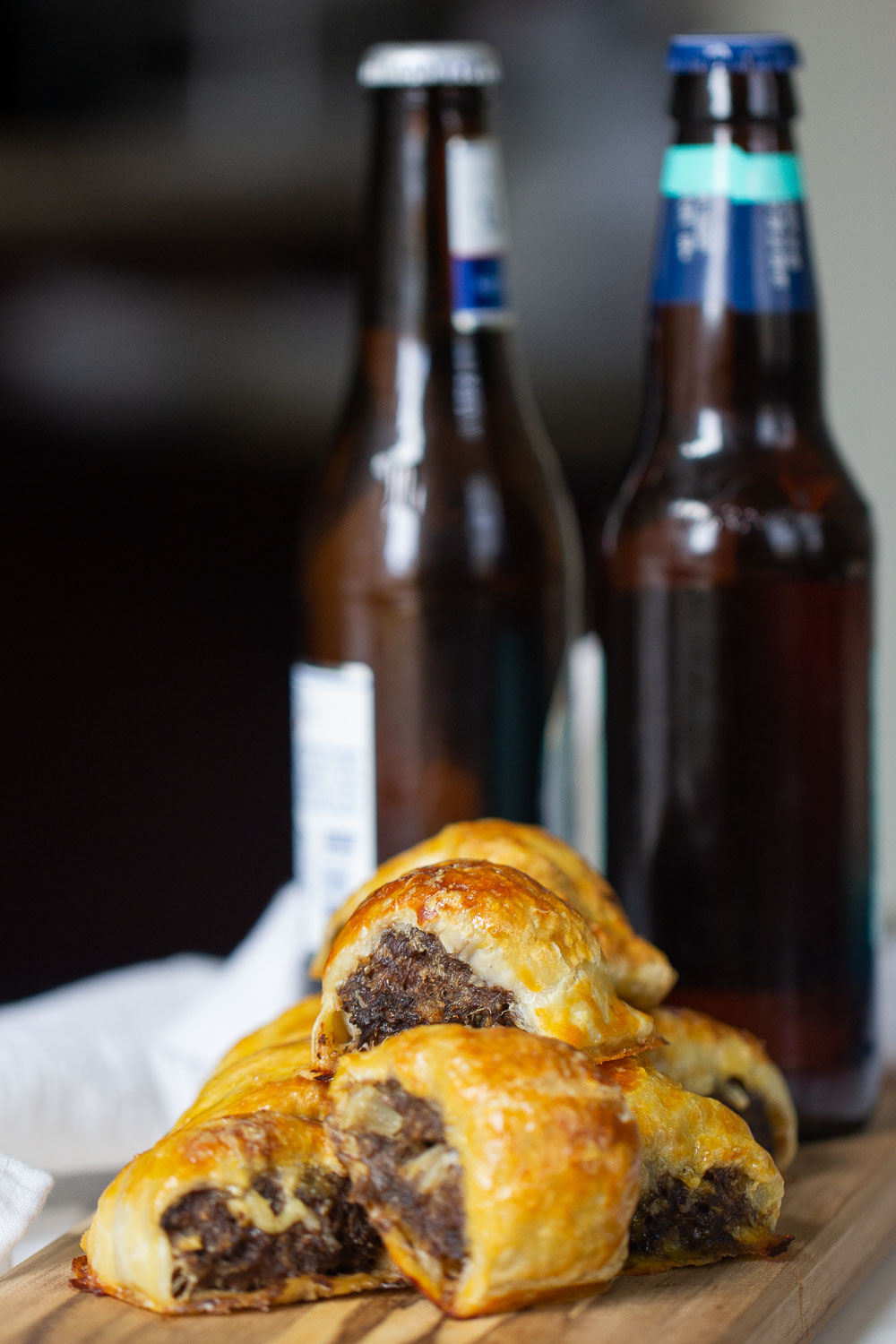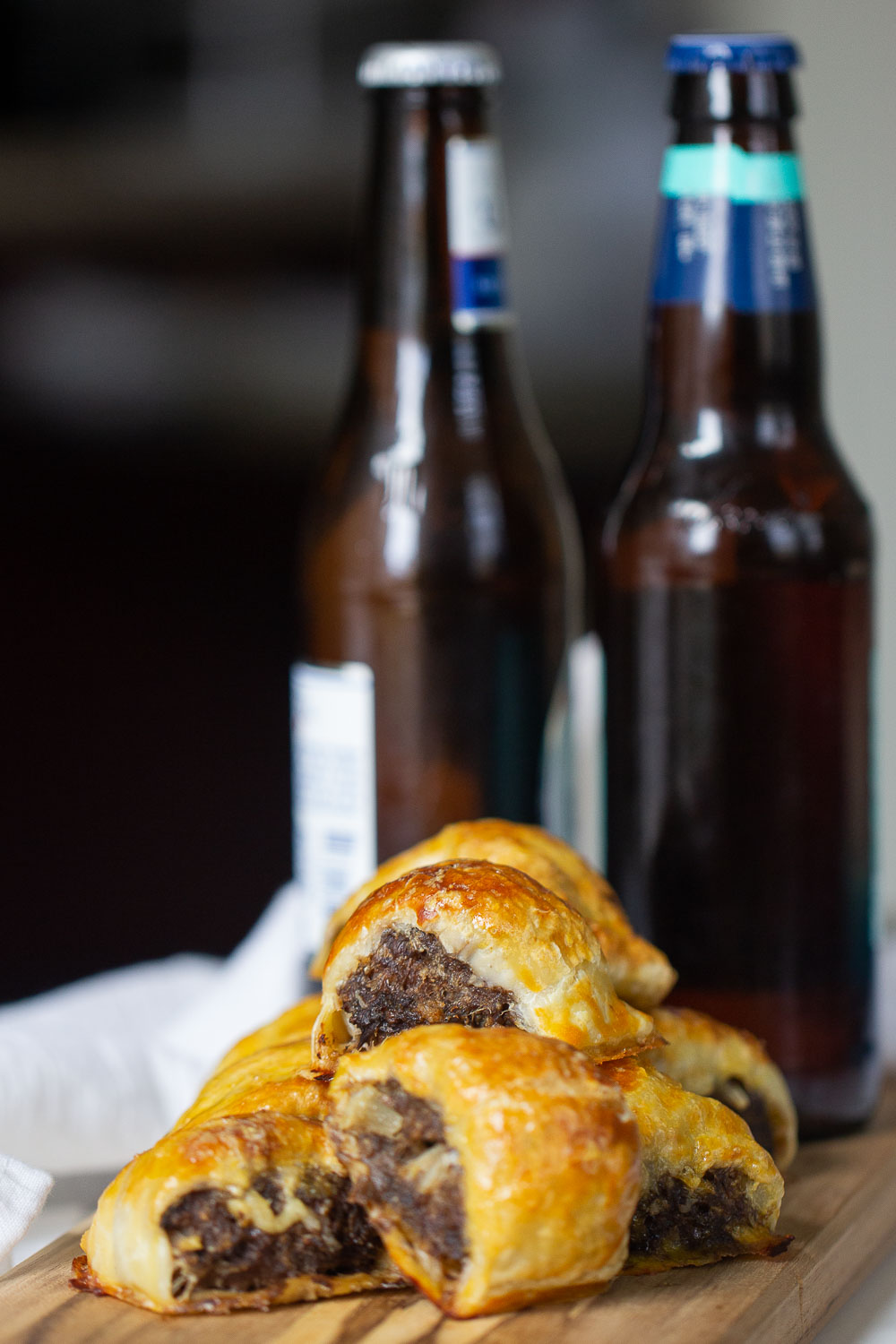 Quarantine day … okay, I lost count. But it feels like we've been doing everything from home since forever and I kinda like it. We got a chance to clean up the house, re-decorate some corners, and nesting, while also trying to get my hands busy in the kitchen. And this time, Dutch Sausage Rolls.
Dutch Sausage Rolls or Saucijzenbroodjes is spiced meat rolled in puff pastry. You can enjoy it as a delicious appetizer or snack, basically any time of the day.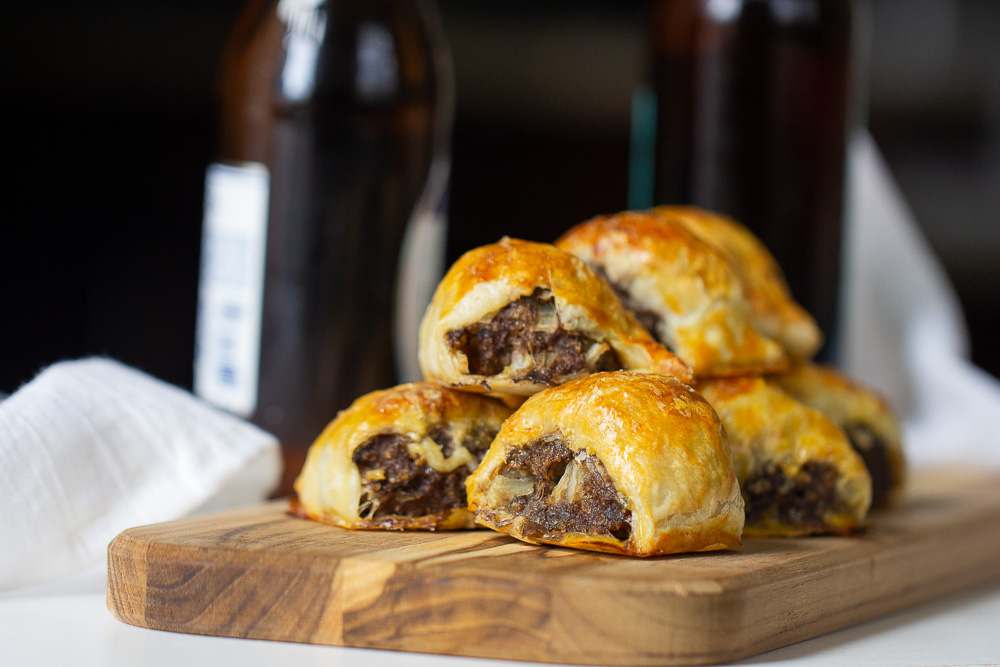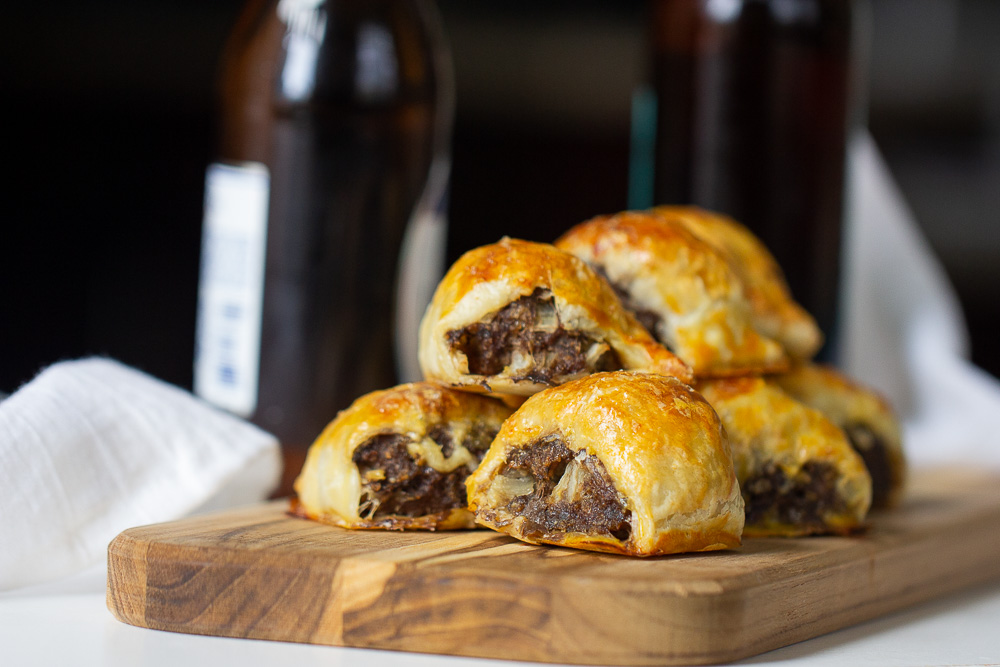 A few years ago, we went to Amsterdam and took a day trip to Zaanse Shans. While waiting for our bus to arrive, I couldn't pass but getting one last piece of a sausage roll in a nearby bakery. And that was the best decision, tho we almost missed our bus.
What is Dutch Sausage Rolls?
Despite the name, this sausage roll does not contain sausage at all. So, what makes them so good? Real meat.
In this case, I trust Laura's Lean.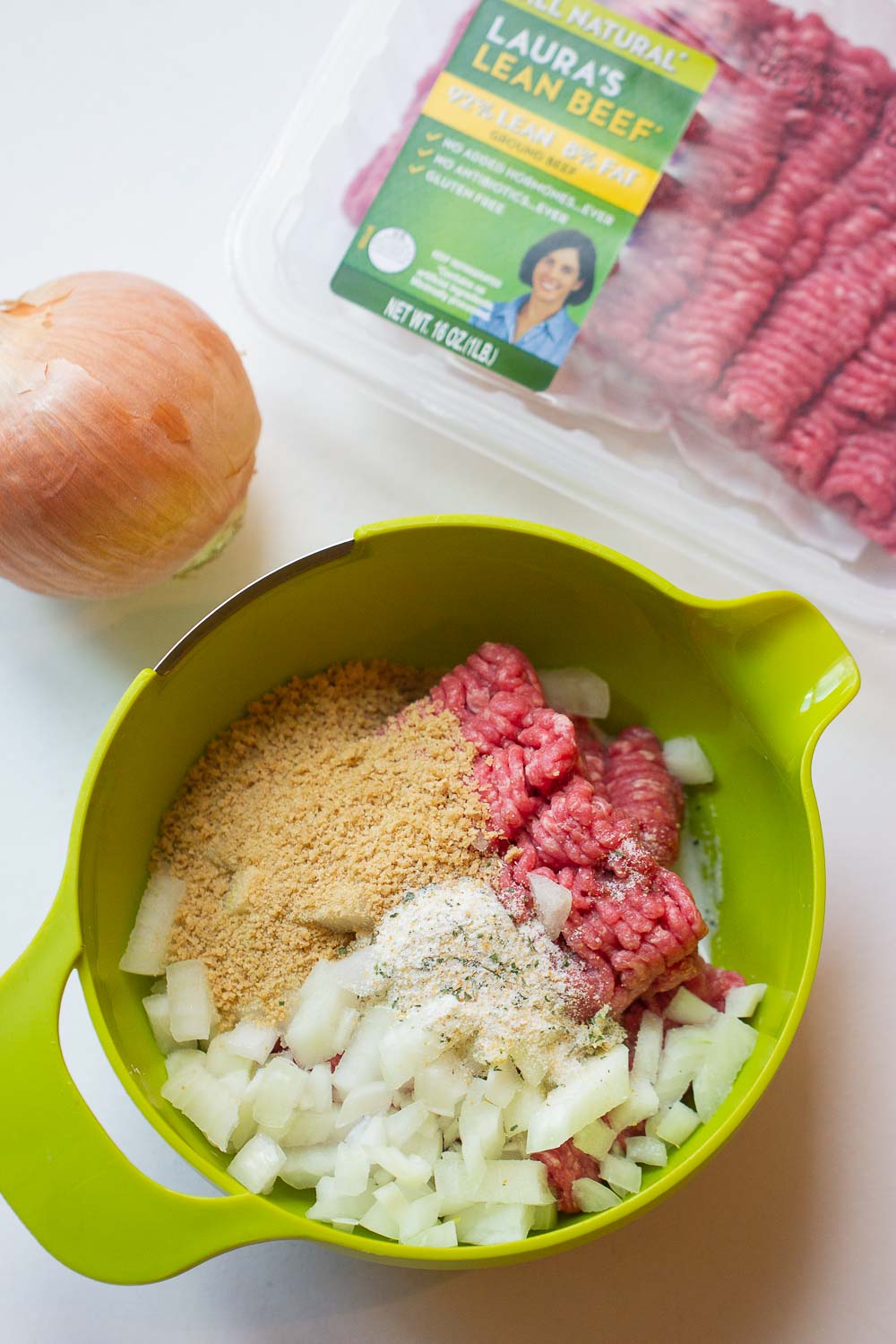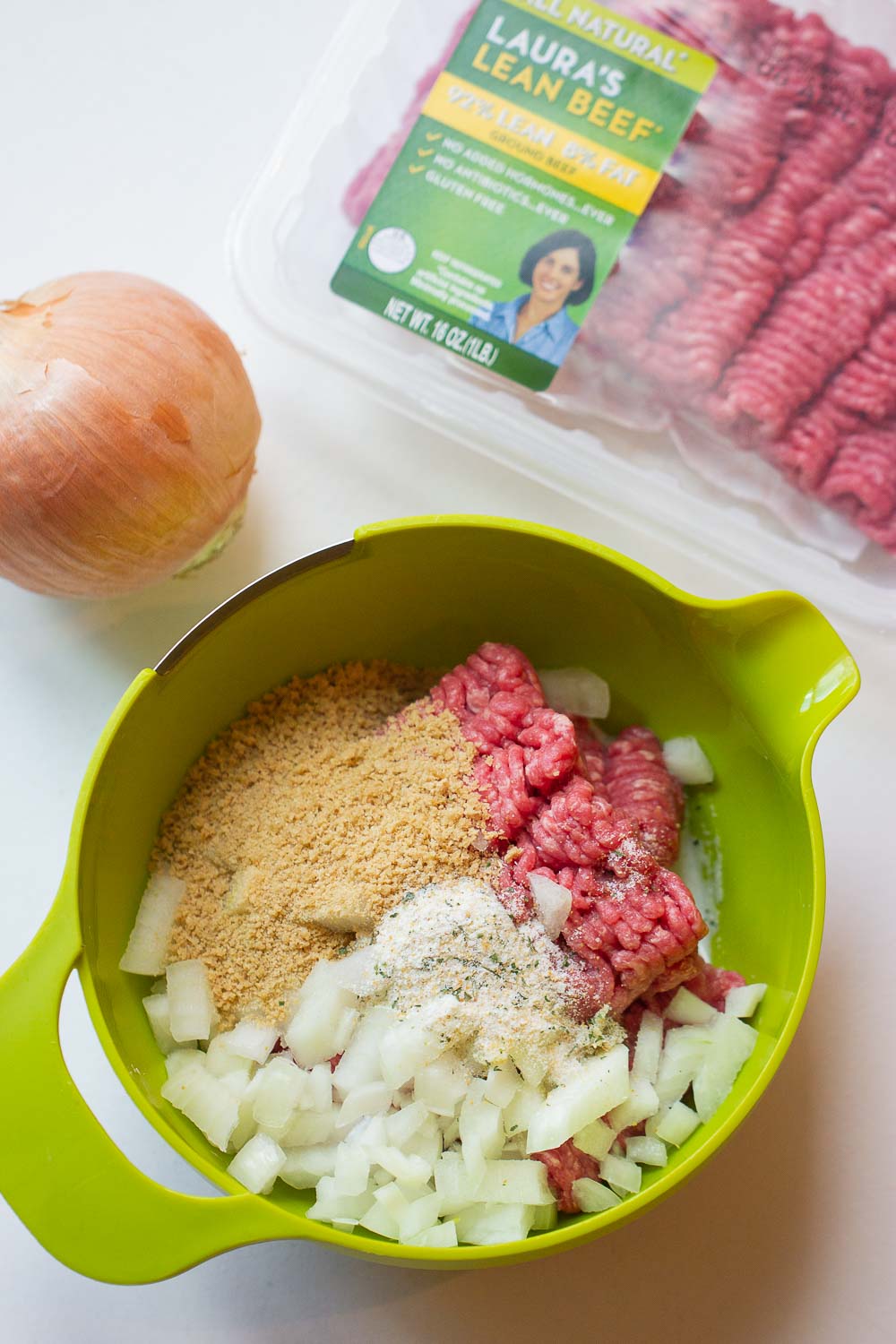 According to USDA rules, beef can be considered and labeled "natural" as long as it contains no artificial ingredients and is minimally processed. This definition includes most grocery store-bought fresh beef. However, Laura's Lean product is unlike most other "natural beef." It's a "Never Ever" offering, which means that it is sourced from suppliers who do not use added hormones or antibiotics to raise their cattle.
All of Laura's Lean products have to meet the strict USDA standards to qualify as being lean. Every 4oz serving must contain less than 10g fat, 4.5g or less of saturated fats, and less than 95mg of cholesterol. Additionally, Laura's Lean 96% Ground Beef meets the standards set by the American Heart Association's heart-check program and is classified as Extra Lean by the USDA standards.
When you choose Laura's Lean products, you get the best of both worlds of taste and nutrition for your family to enjoy.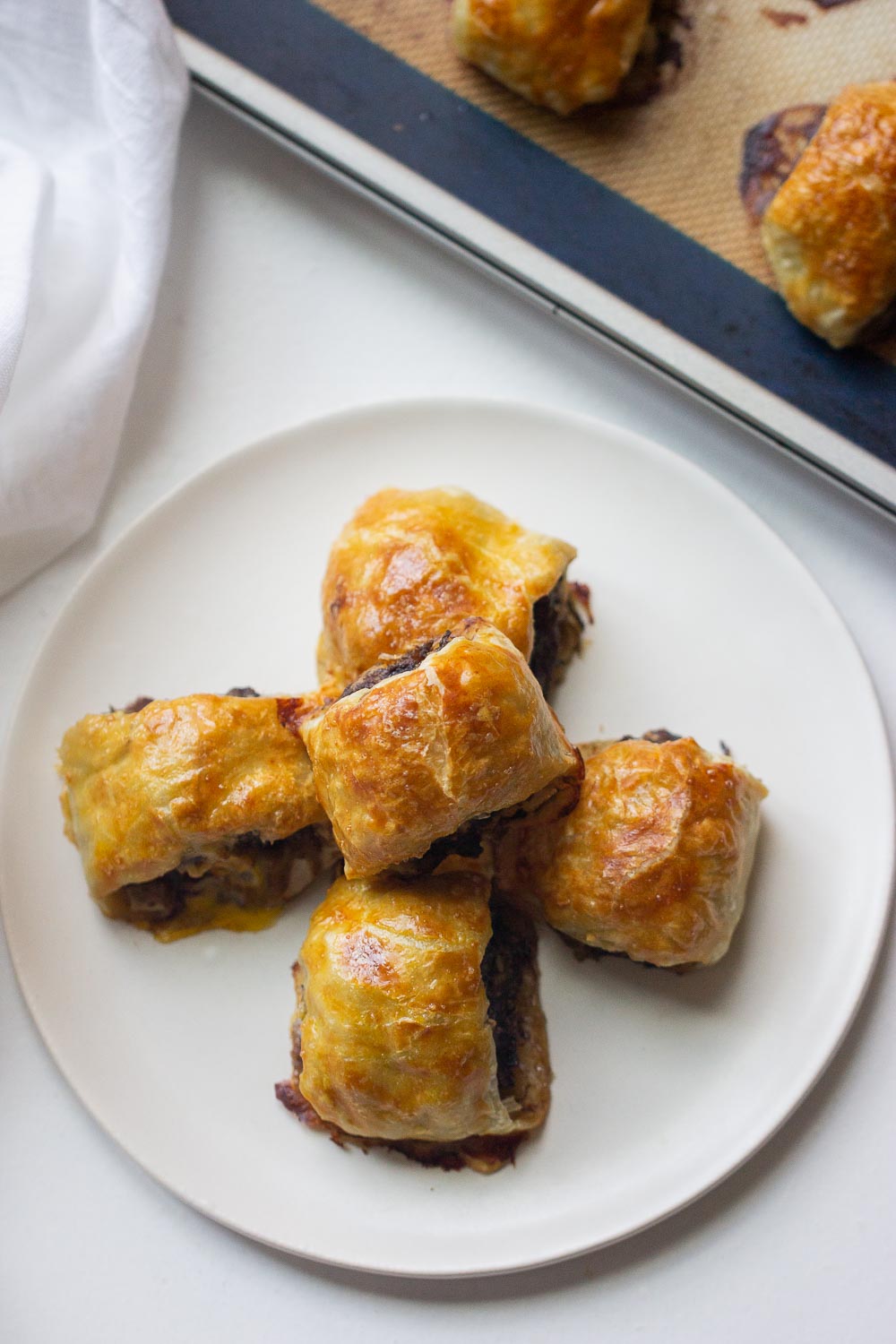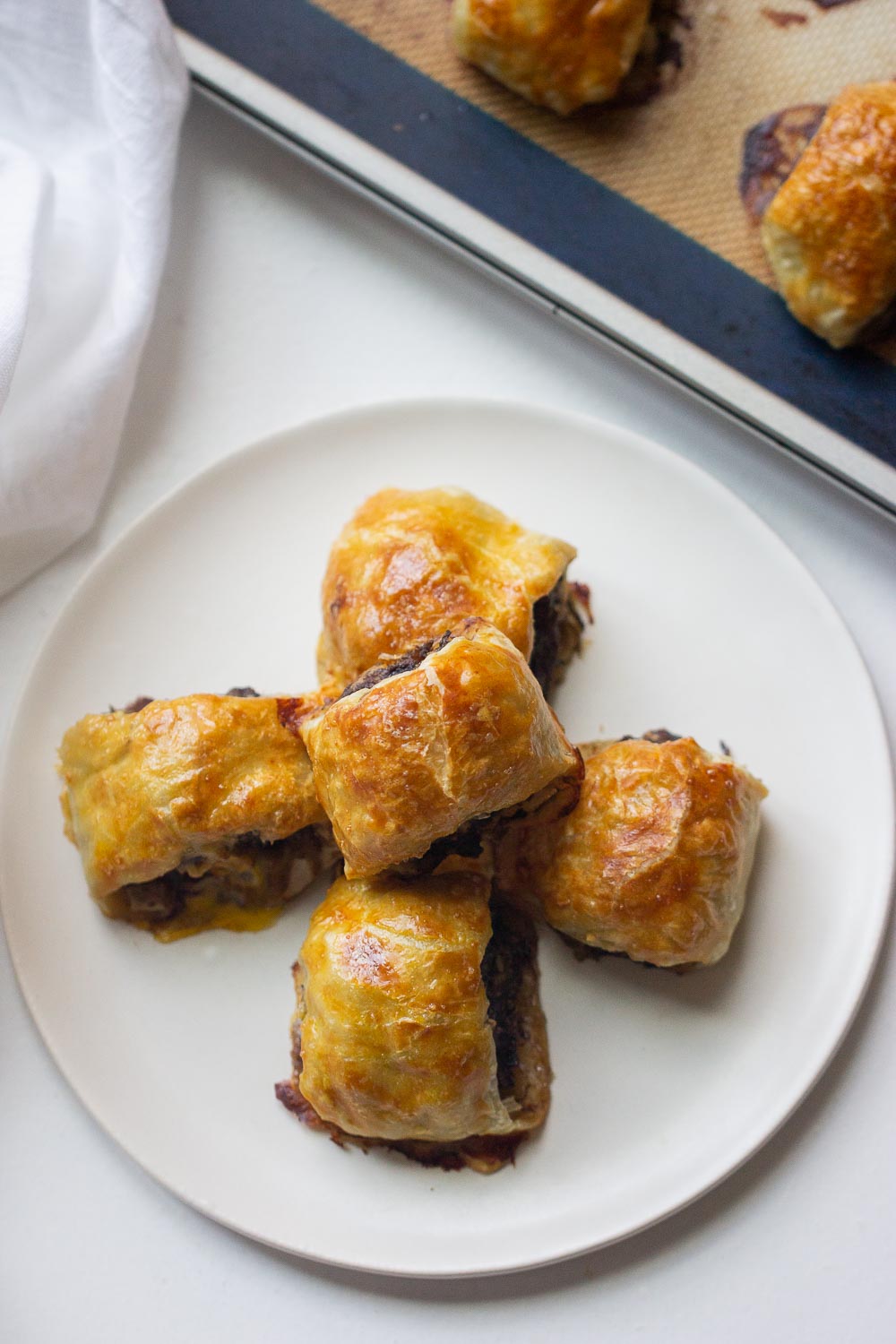 How to make sausage rolls?
Super easy. Think about mini wellington. Basically, you add ground pork (or fried bacon), onion, and some spices to the mixture. Then spoon onto puff pastry sheet, roll, bake, and let the oven does the work!
Can I freeze sausage rolls?
Absolutely! Once you've rolled and sliced the uncooked rolls, add them in a single layer on a parchment-lined baking sheet and freeze them. When ready to eat, you can bake the sausage roll straight from the freezer. Brush the top with the egg wash right before they go into the oven. Then, add a few more minutes to the baking time or until the meat is fully cooked through.
More ground beef recipes to make:
Taiwanese meat Sauce (Lu Rou Fan) – Taiwanese meat sauce recipe (lu rou fan). This savory classic comes in aromatic Chinese five-spices and soy sauce in a simple braised form for ground or minced meat. The best part you can make this on a stove or in an instant pot.
Greek Bowl with Meatballs over Couscous – Greek Bowl with Mediterranean Meatballs and a tomato-cucumber salad over couscous with creamy Tzatziki Sauce for a satisfying dinner or lunch. This easy beef Greek bowl recipe, loaded with fresh ingredients, is an explosion of exciting flavors in every bite!
Chili Pie with Cornbread Crust – no need to make cornbread and chili — in a cast-iron skillet, with this dinner recipe, you can make both at once, pie-style.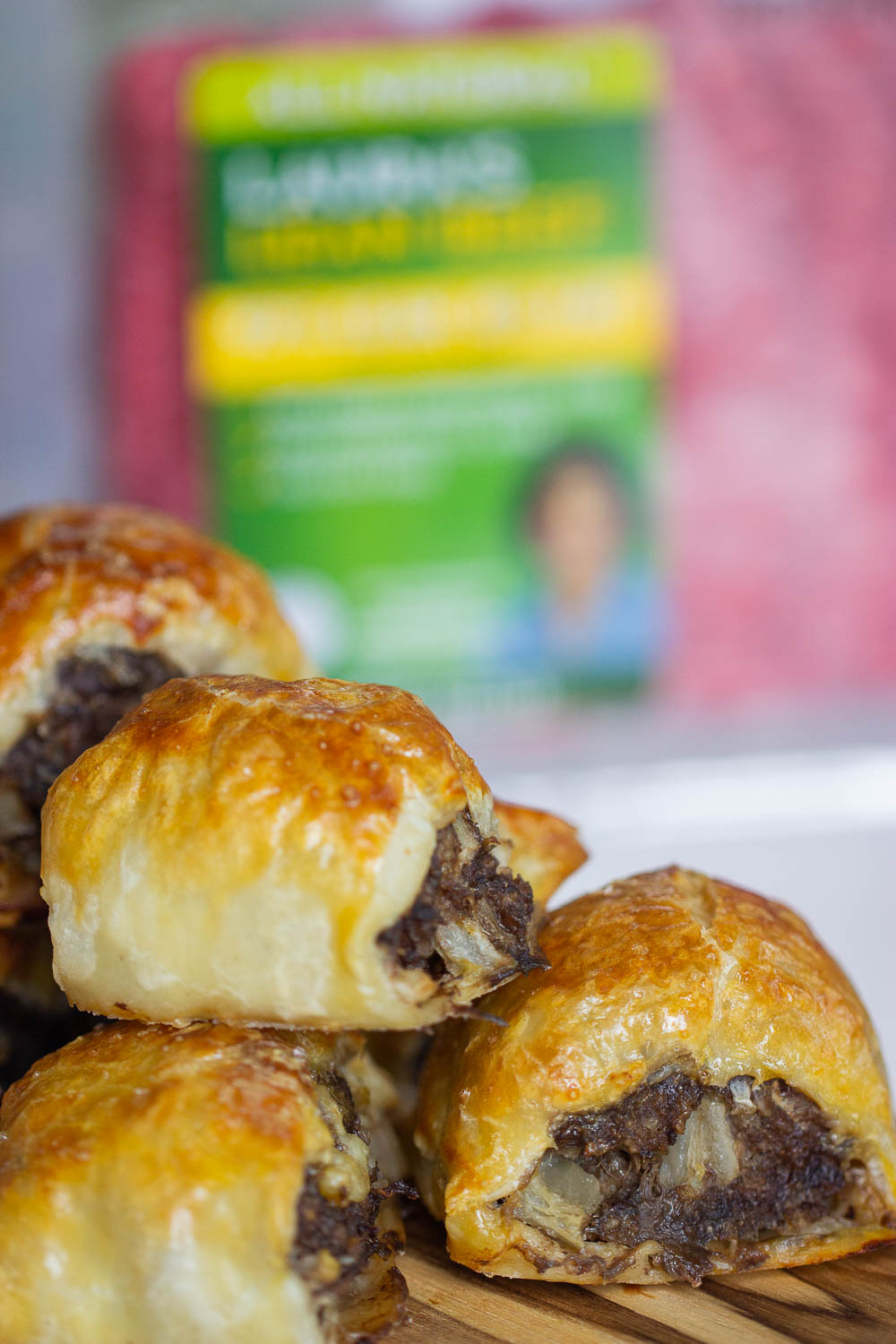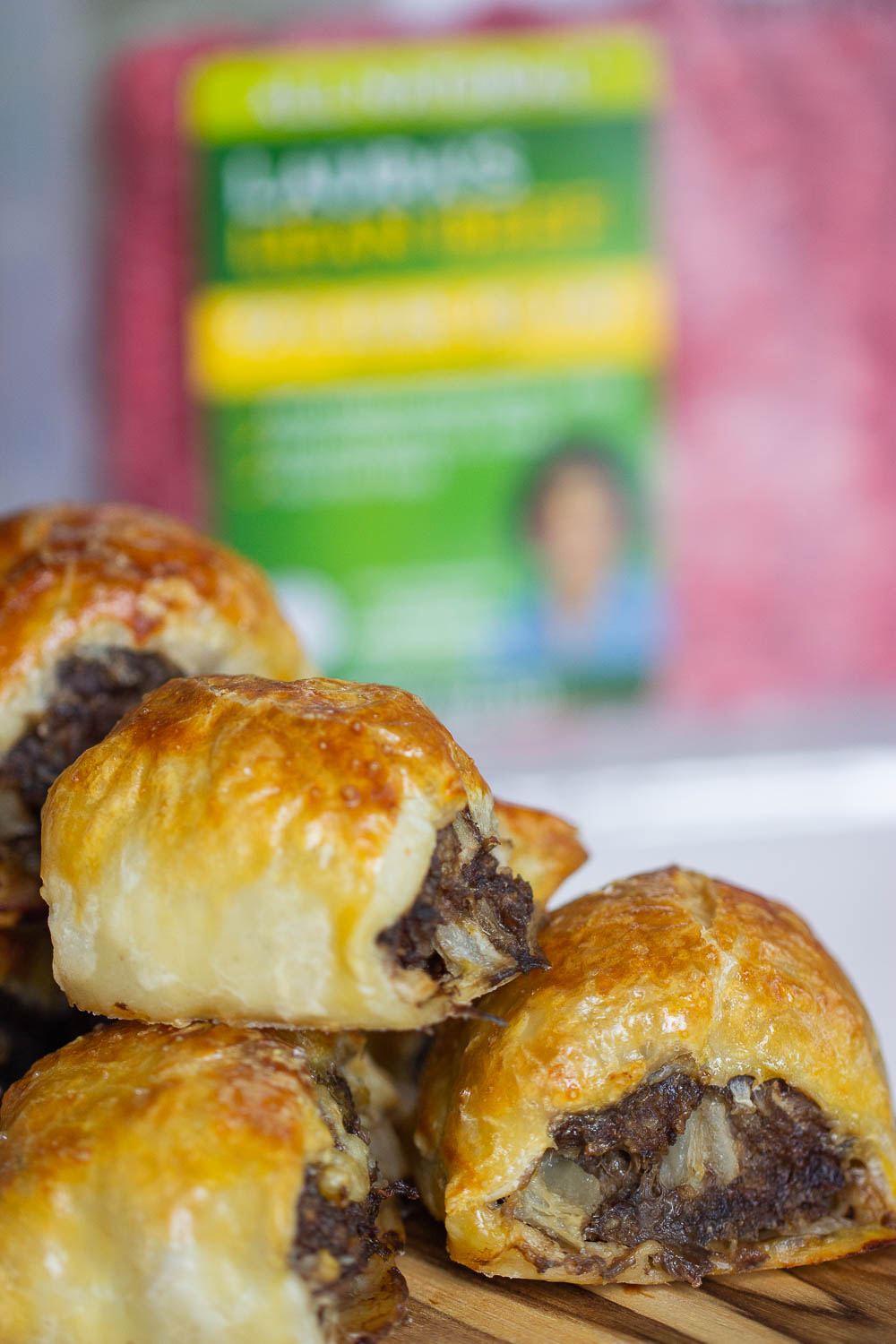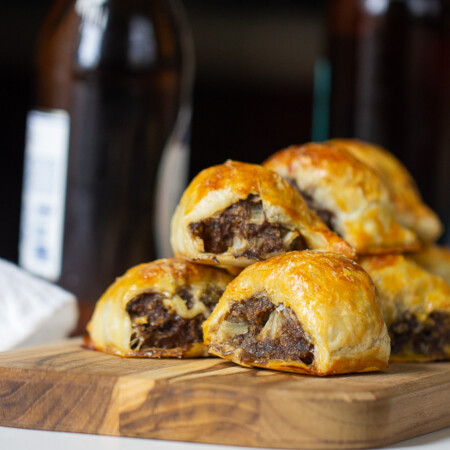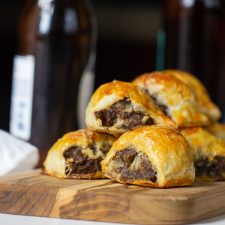 Dutch Sausage Rolls
Who doesn't love a sausage roll? These Dutch sausage rolls are so easy to make and perfect for a quick snack, breakfast, and party appetizer.

Bite-sized, yet they feed the crowd.
Print
Pin
Rate
Ingredients
1

pound

Laura Lean's ground beef

250

gram

ground pork

1

small onion

finely diced

2

tablespoons

milk

1

tablespoon

Worcestershire sauce

1/4

teaspoon

nutmeg

1/2

cup

panko bread crumbs

Salt

to taste

Black pepper

to taste

2

sheets puff pastry

thawed

1

egg yolk
Instructions
Preheat the oven to 400F. Line a baking sheet with parchment paper.

In a large mixing bowl, combine all ingredients, except puff pastry and egg. Mix until just blended, then divide into 2 equal parts.

Unfold 1 sheet of puff pastry on a lightly floured surface. Spread one portion of the filling into a thin line lengthwise down the middle of the puff pastry, leaving about 1 inch on each end. Brush the end with water and fold over one end to enclose the filling and seal. Repeat with other puff pastry sheet.

Cut the filled pastry into 6-8 equal pieces. Brush the top with the egg yolk and bake in the oven on a baking sheet for 20 minutes until crisp and golden.