These Grilled Chicken Skewers with homemade sauce are tender, juicy, flavorful and perfect for the summer grilling season!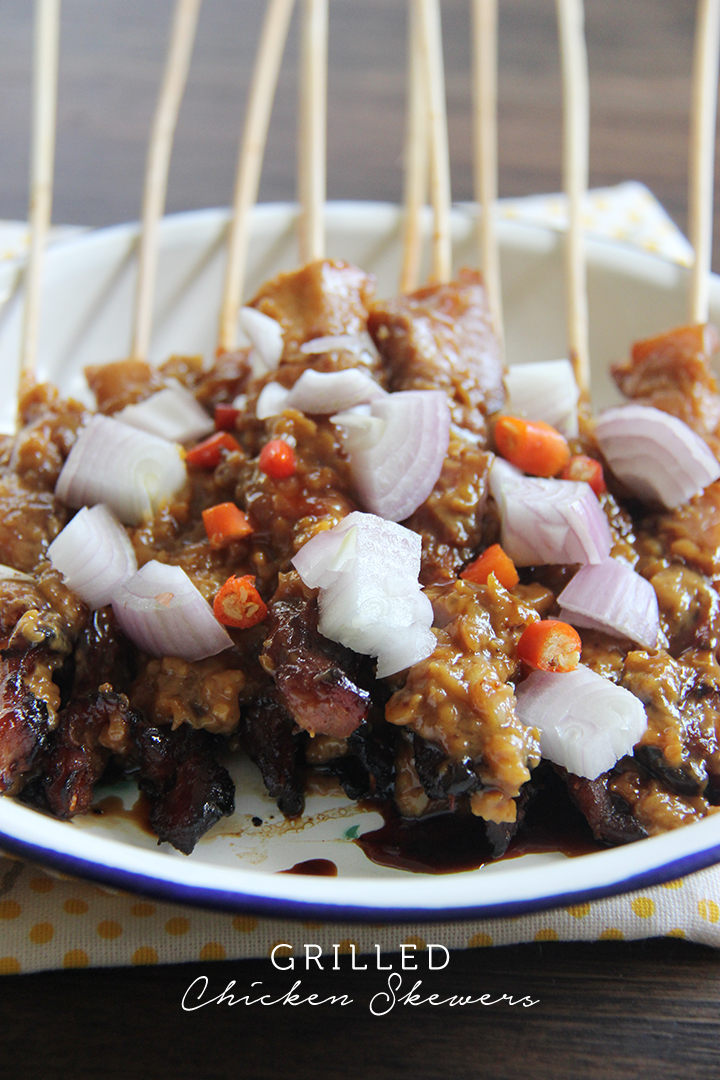 Guess what… I'm here to share another chicken skewers recipe. This Chicken skewer is a classic recipe. Remember when I told you that Indonesian people eat satay at night or for supper? Well, I did that on my recent trip to Indonesia. Somehow, night time is the ideal time to enjoy this kind of meal. Growing up, my Dad used to take us for supper and chicken skewers were one of our favorites. So making this reminded me of good memories I shared with my Dad.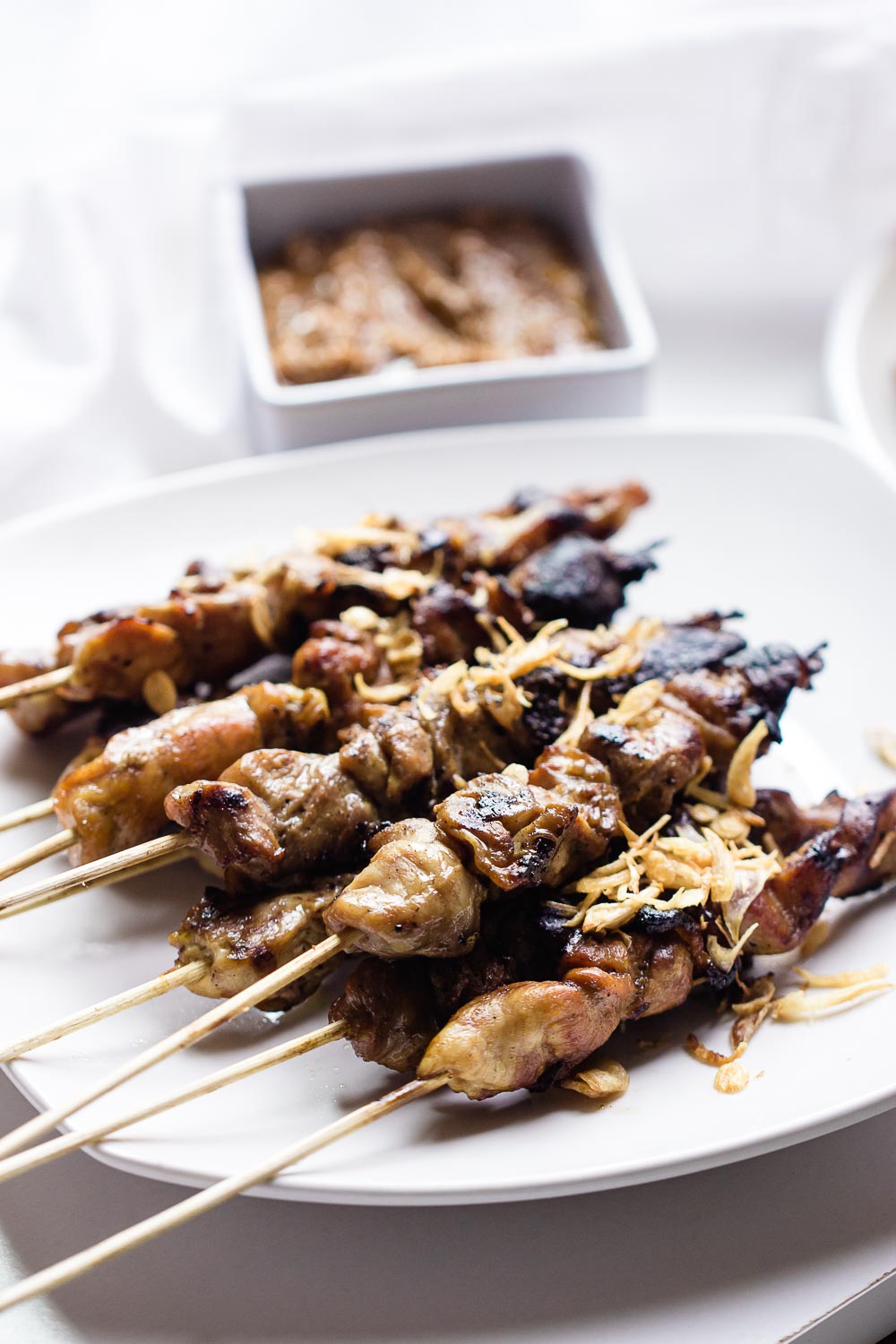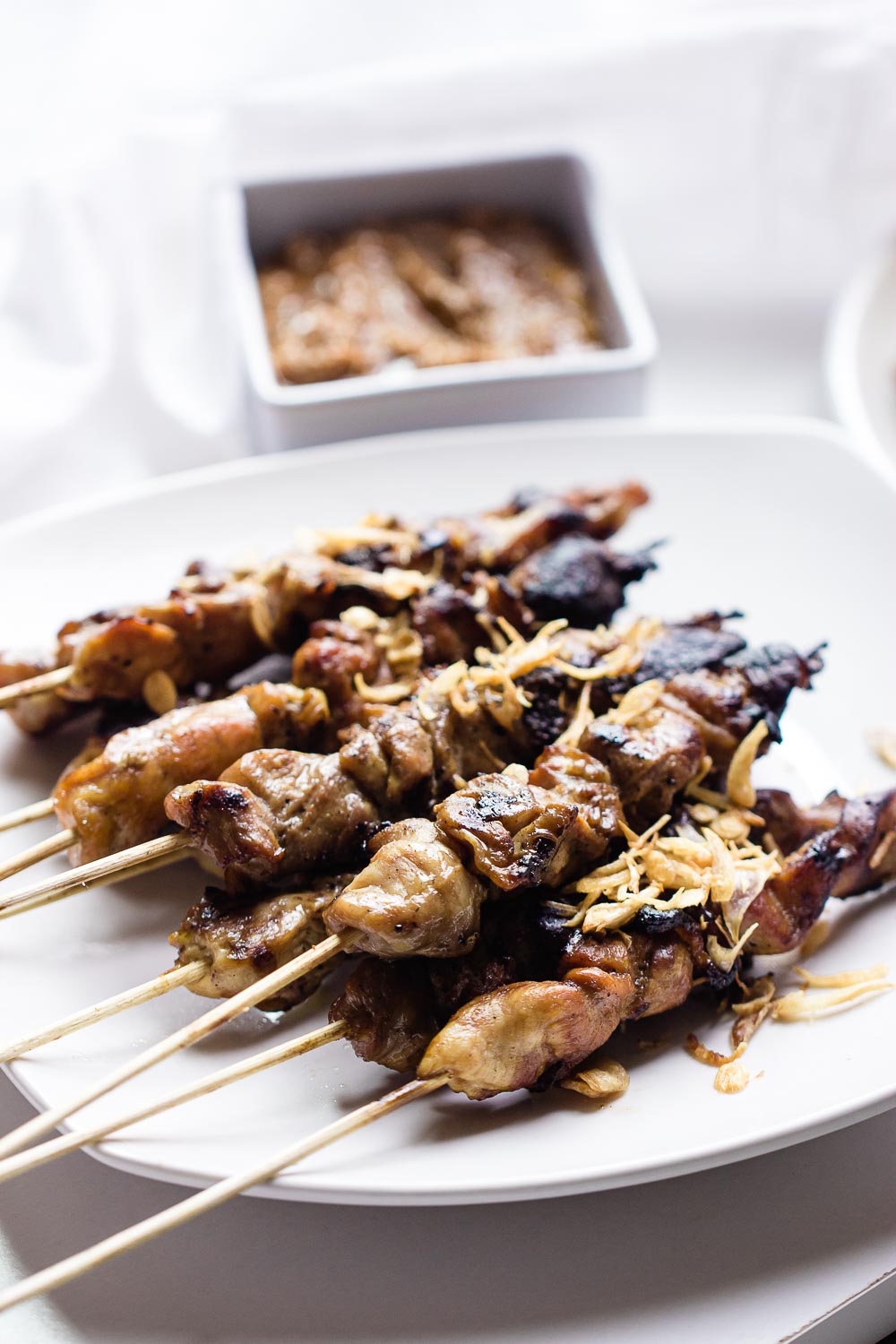 Living in San Francisco is quite a challenge for me at the beginning because there aren't many Indonesian restaurants in the city. On top of that, not all of the restaurants served 'authentic' Indonesian dishes. Most probably I can recommend only one or two that are close to Indonesian tastebuds, while the others are either too oily or used too many canned ingredients.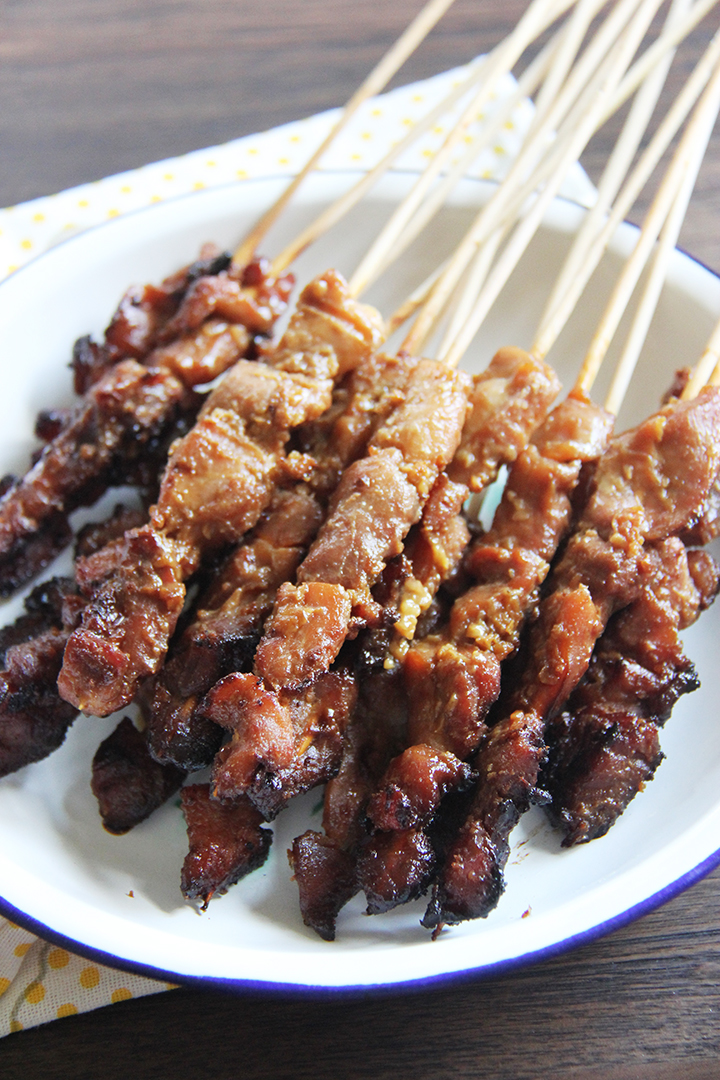 So you can imagine how tough it is for me to find good chicken skewers or satay here. There are lots of variations of chicken skewers since Indonesia has hundreds of ethnic groups and each region has its own specialties when it comes to chicken skewers. The ingredients they used varied from place to place. Balinese people use lemongrass for their skewers, creating a uniquely beautiful flavor when done.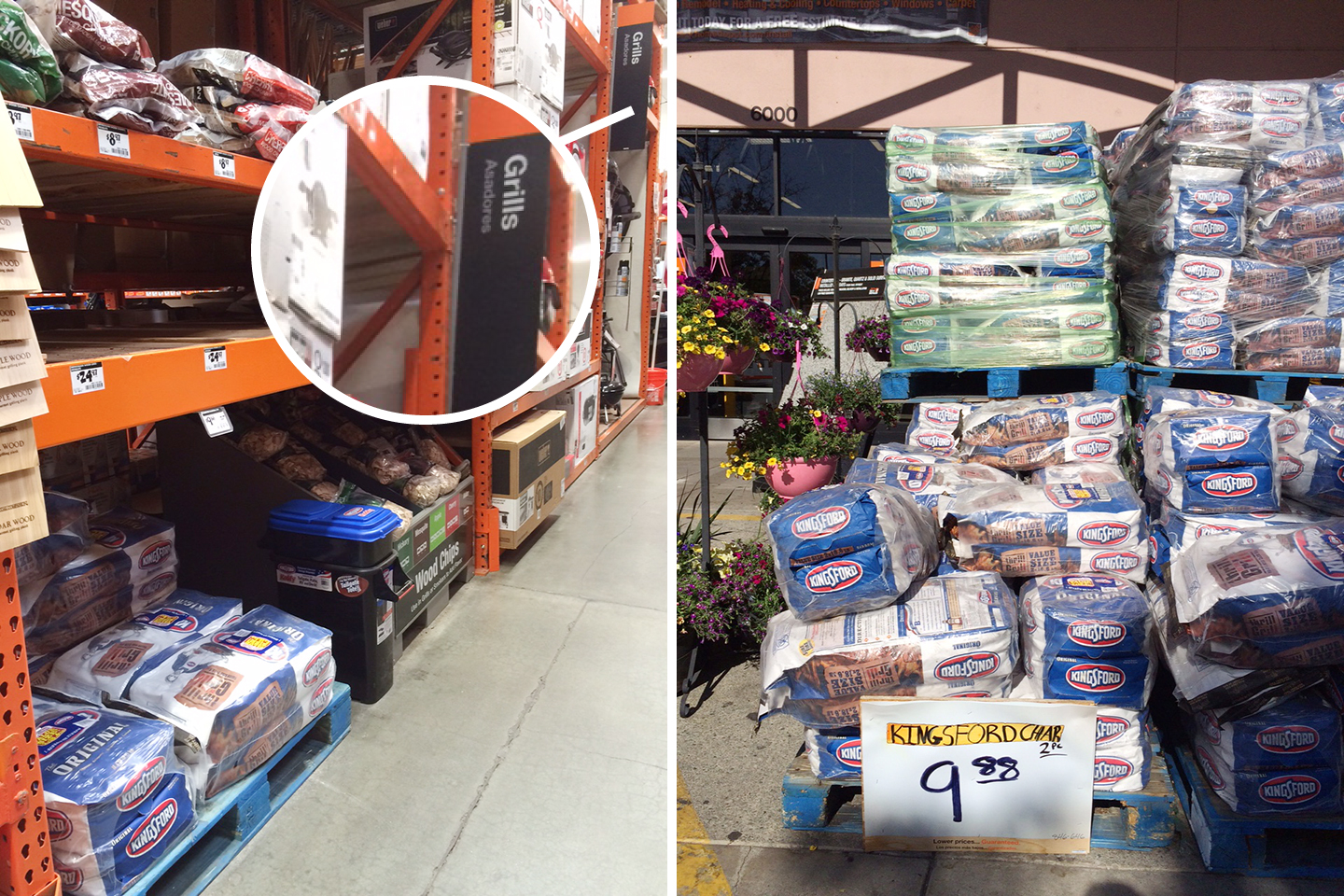 What is so special about these grilled chicken skewers?
The below recipe is very simple, using only common ingredients, but guaranteed to make your tastebuds dance. In this recipe, I'm grilling the skewers on charcoal. Sometimes I also use my electric grill for grilling, but the results tasted very different from charcoal ones.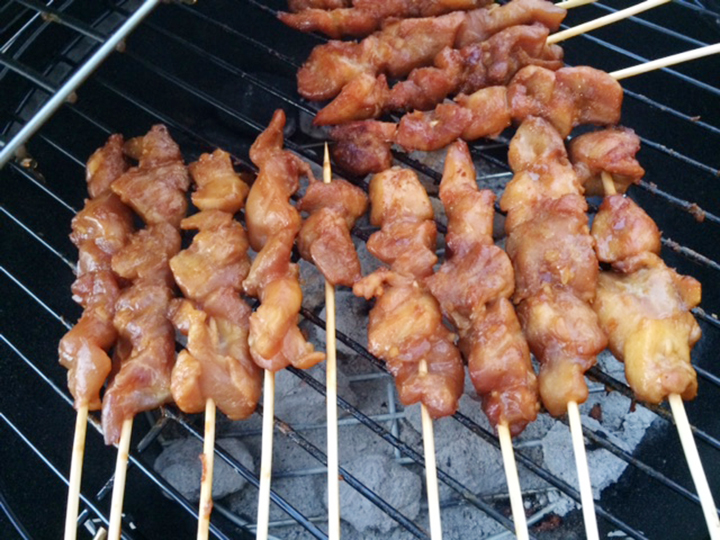 For my grilling, I use Kingsford Charcoal from Home Depot that makes a perfect grill. I love Home Depot and it feels like my second home because we often go here, even just for sightseeing. Check out the nearest Home Depot to pick up your Kingsford Charcoal. And Kingsford Charcoal is very easy to use. BTW, there's a special sale price happening between 6/18 to 6/21. If you check their website, it will give you complete tutorials, from arranging the coal, lighting them up, and even smoking the meat and this recipe page will inspire you. Their product is not rocket science and the best part is… they give you maximum flavor.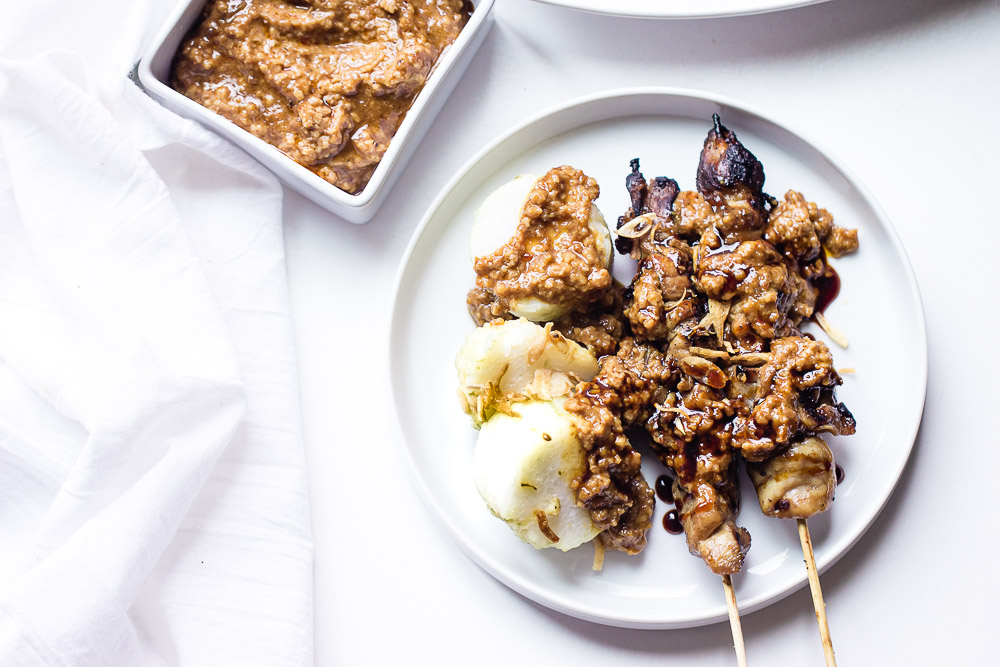 You can also tweet Home Depot here and follow Kingsford Charcoal on Instagram, Facebook, Twitter, and Pinterest for some delicious inspiration.
Print
Grilled Chicken Skewers (Sate Ayam Madura)
---
Scale
Ingredients
500

gr boneless skinless chicken thigh, cut into

2

x 3 cm

20

chicken skewers
Juice of

1

lime
Peanut Sauce:
3

shallots

4

garlic cloves

1/2 cup

creamy peanut butter

2

tbs sweet soy sauce (kecap manis)

5

candlenuts

2

tbs brown sugar

3/4 cup

water

3

tbs cooking oil
Salt, to taste

1/2

block chicken bouillon cubes

2

kaffir lime leaves
---
Instructions
In a blender, combine the shallot, garlic, and candlenut and blend until smooth.
Stir fry the garlic mixture with cooking oil until fragrant. Add the peanut butter, brown sugar, water, salt, chicken bouillon cubed, kaffir lime leaves and cook under low heat for 2 minutes. Add the sweet soy sauce.
Cook until a thick mixture forms. Remove from heat and set aside.
On a plate, combine 3 tbsp. cooked peanut sauce, 3 tbsp sweet soy sauce and freshly squeezed lime.
Thread 4-5 pieces of chicken pieces into each skewer.
Set aside for 15 minutes and grill until done.
To serve: Add the rest of peanut sauce on top of chicken skewers and 1 tbs sweet soy sauce. Add shallots and chopped chilies on top or on the side.
---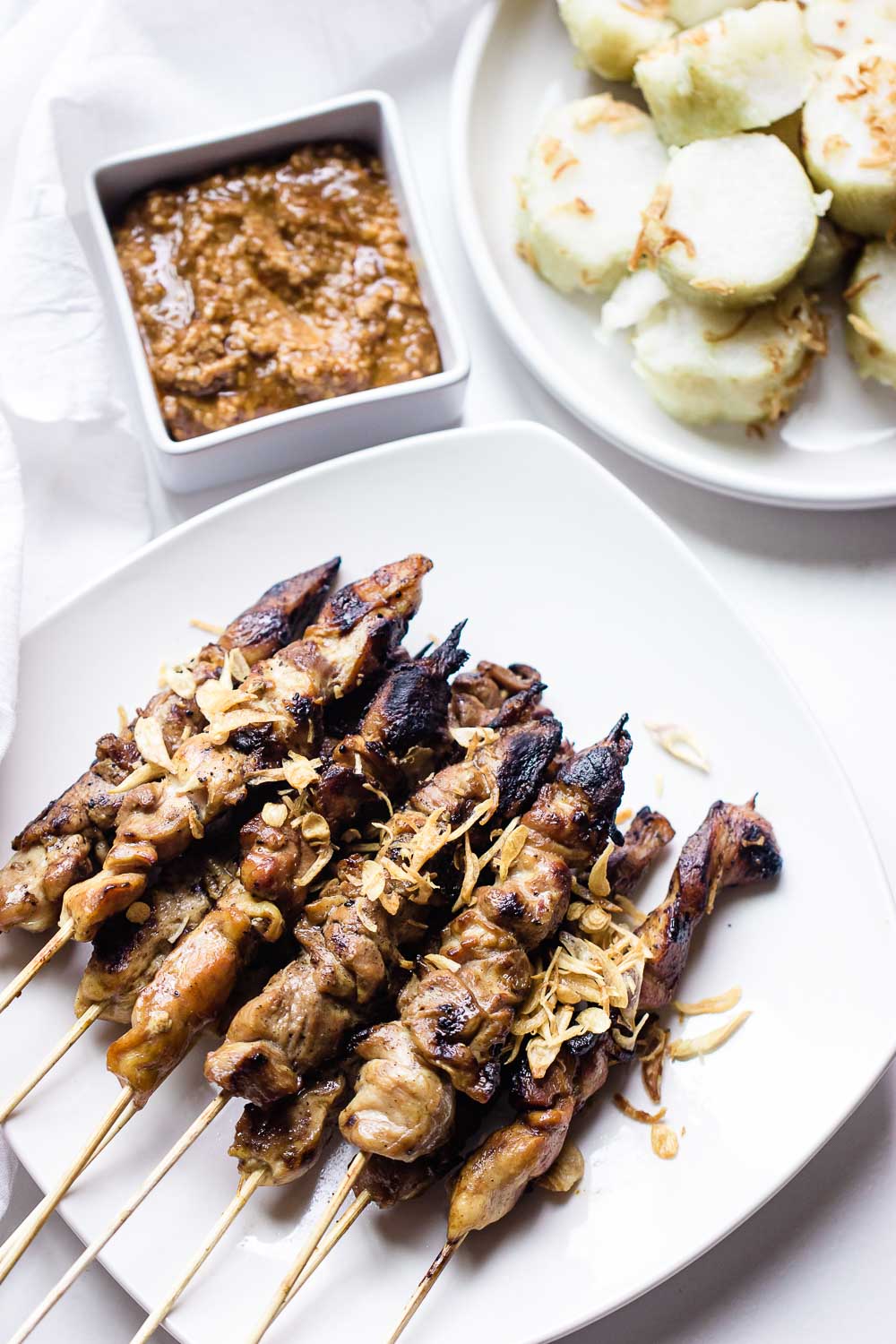 Save