Mediterranean Mezza platter. This is the absolute healthy Mezza platter that comes with hummus, tabbouleh, roasted vegetables, lavash and so much more.
I was fortunate to travel to the Middle East back in February. It was a short ten days trip; however, it was filled with so many beautiful memories, especially food memories. I'm a fan of Mediterranean food and realized my love for it has grown so much stronger ever since I visited the Middle East.
What is meze or mezze?
To keep it simple, it's a variety of Middle Eastern appetizers. Similar to charcuterie, but better. Or in short, it's a party platter.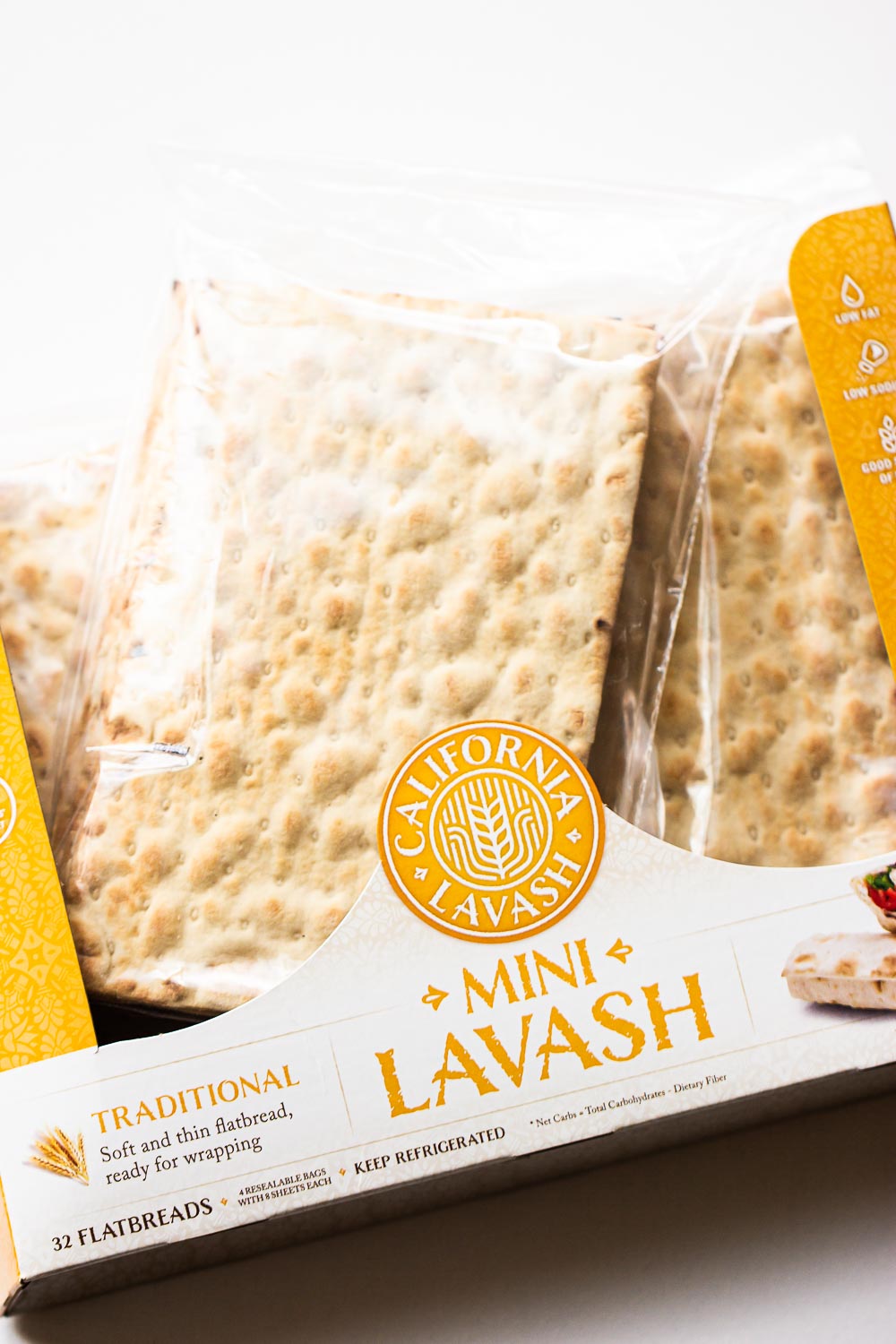 How to Build the perfect Mediterranean mezze platter?
The beauty of this platter is you can use store-bought items. Sun-dried tomatoes, Persian cucumbers, bell peppers, artichoke hearts, stuffed grape leaves (dolmas), olive bar, roasted red peppers, or my favorite roasted eggplant. In addition to those vegetables, you can also add grilled asparagus, zucchini. Really, the sky is the limit and they're all built into one meze platters.
The whole thing only takes about 20 minutes or even less. So there you go, easy and delicious recipe minus the hassle in the kitchen.
And oh, let's not forget about hummus and pita bread. I'm adding store-bought hummus to mine; however, you can add this Thai coconut curry hummus to your platter and it's so delicious.
It all starts with lavash
Remember this chicken shawarma I made last time? I'm still in love with this lavash and I'm so glad Califonia Lavash is back with a newer version, mini lavash.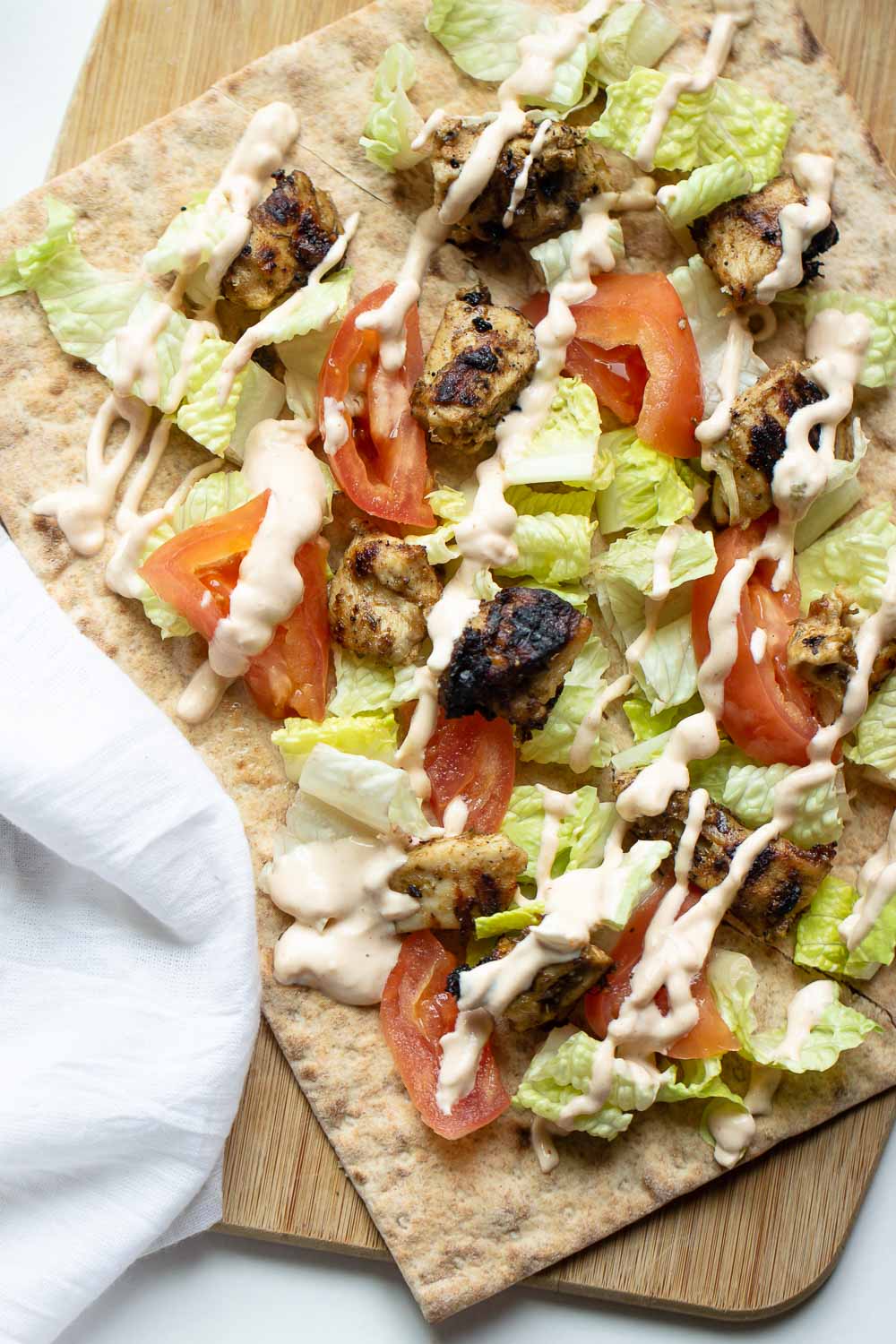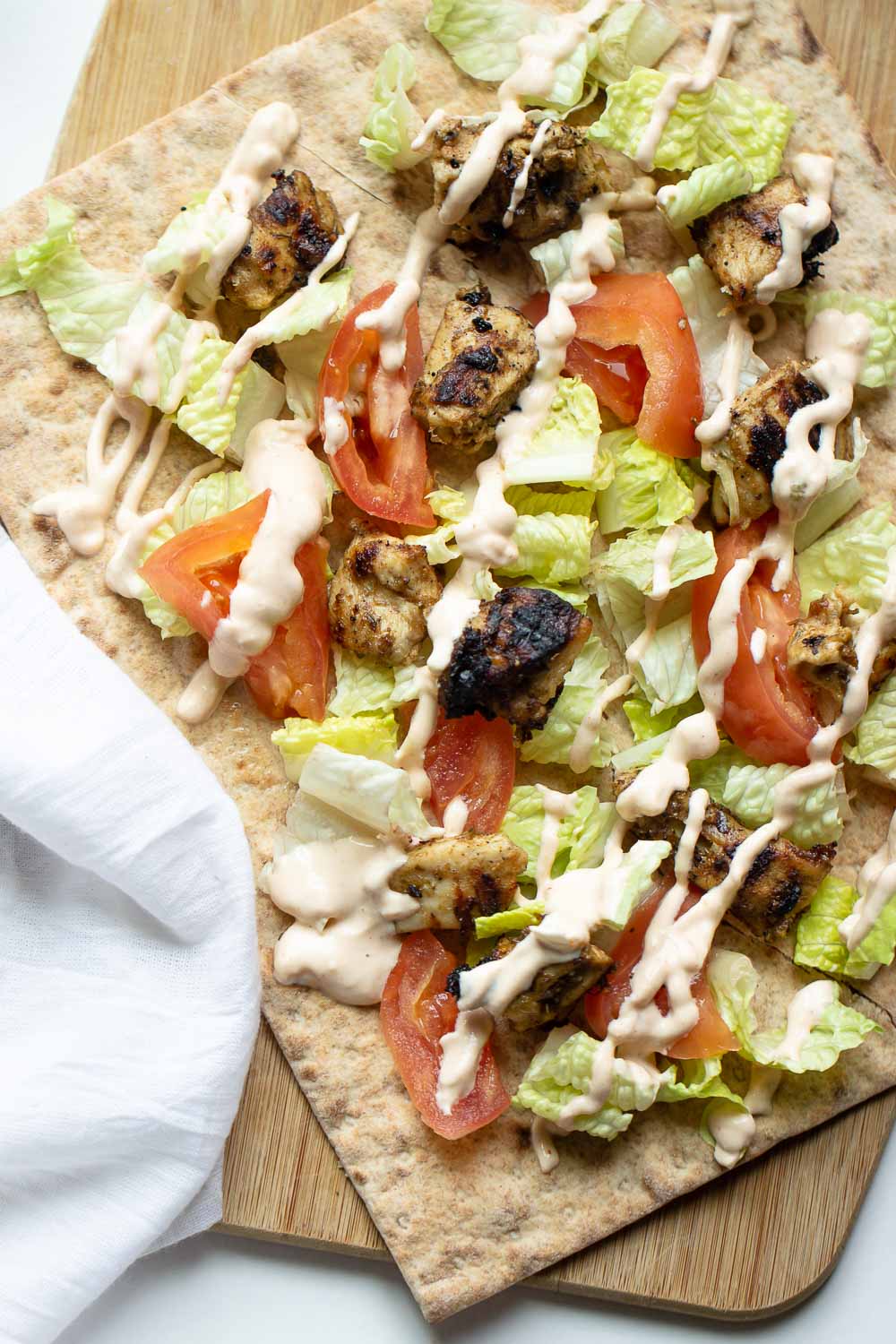 If you haven't heard of California Lavash Minis, they're the flatbreads you've been waiting for! They're
baked with pronounceable ingredients They are delicious, soft, thin, and perfect for wraps, pinwheels, flatbread pizzas, dips, making into chips, tuna melts, paninis – just about any meal throughout the day.
They're delicious for breakfast.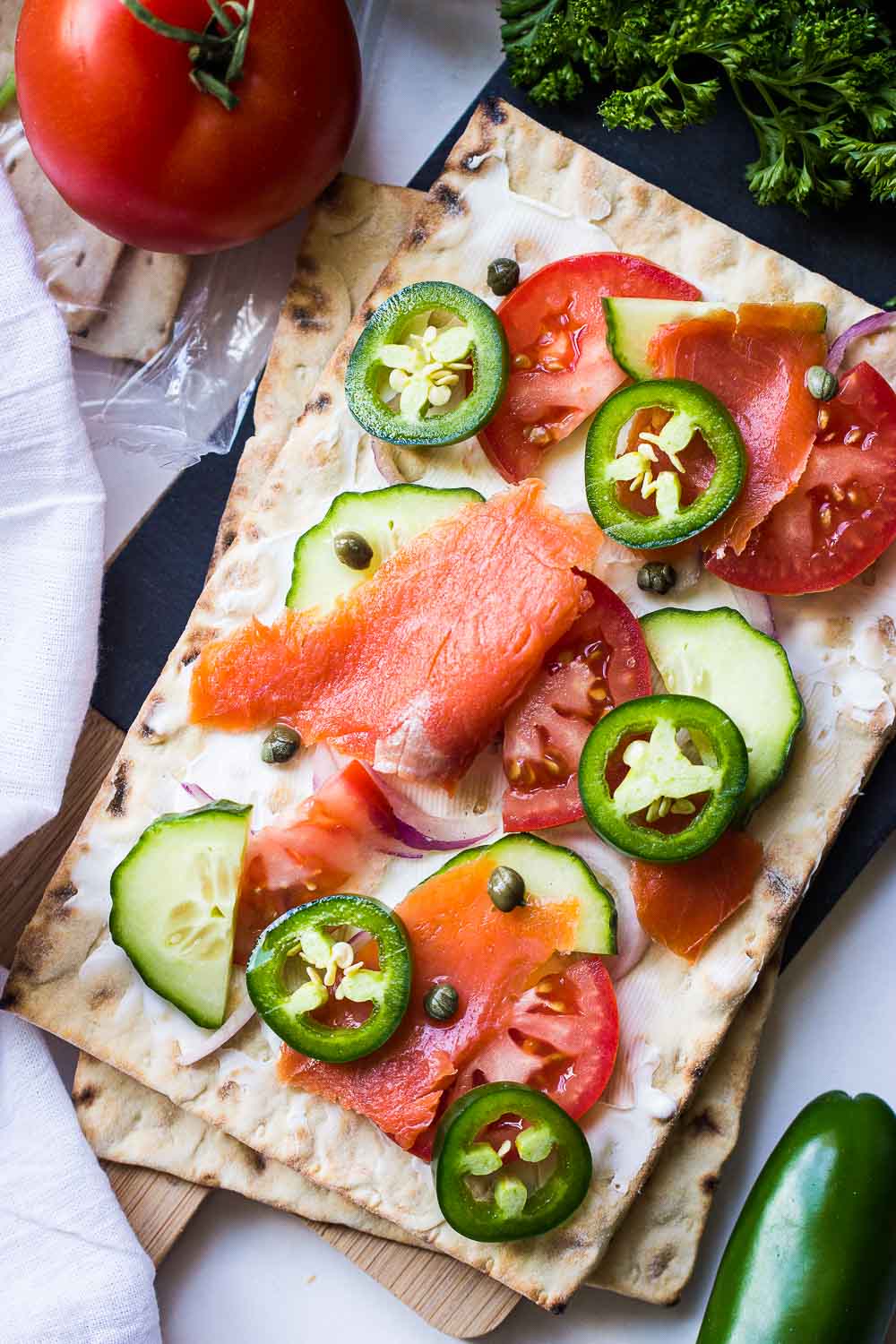 They're good for dinner.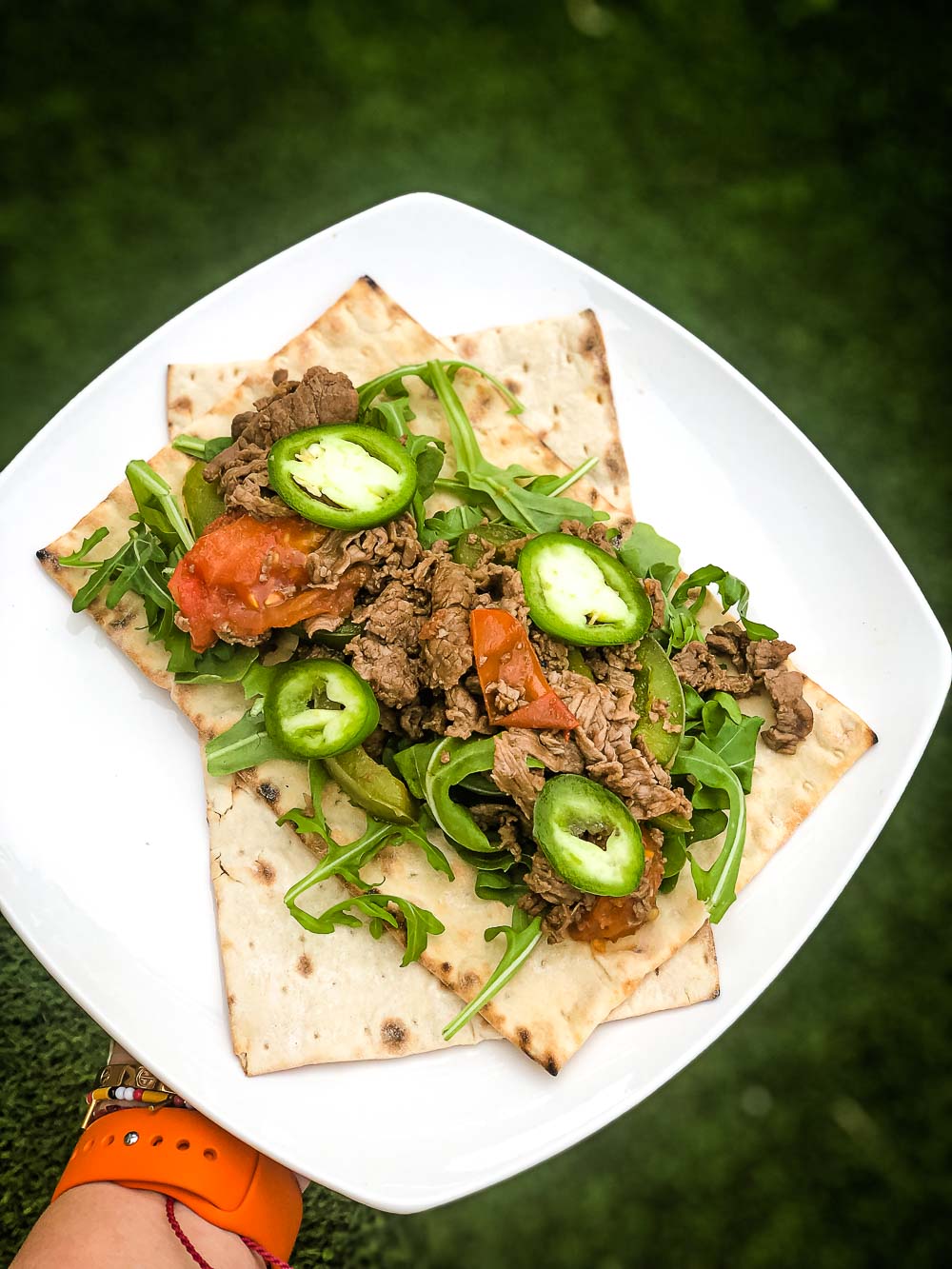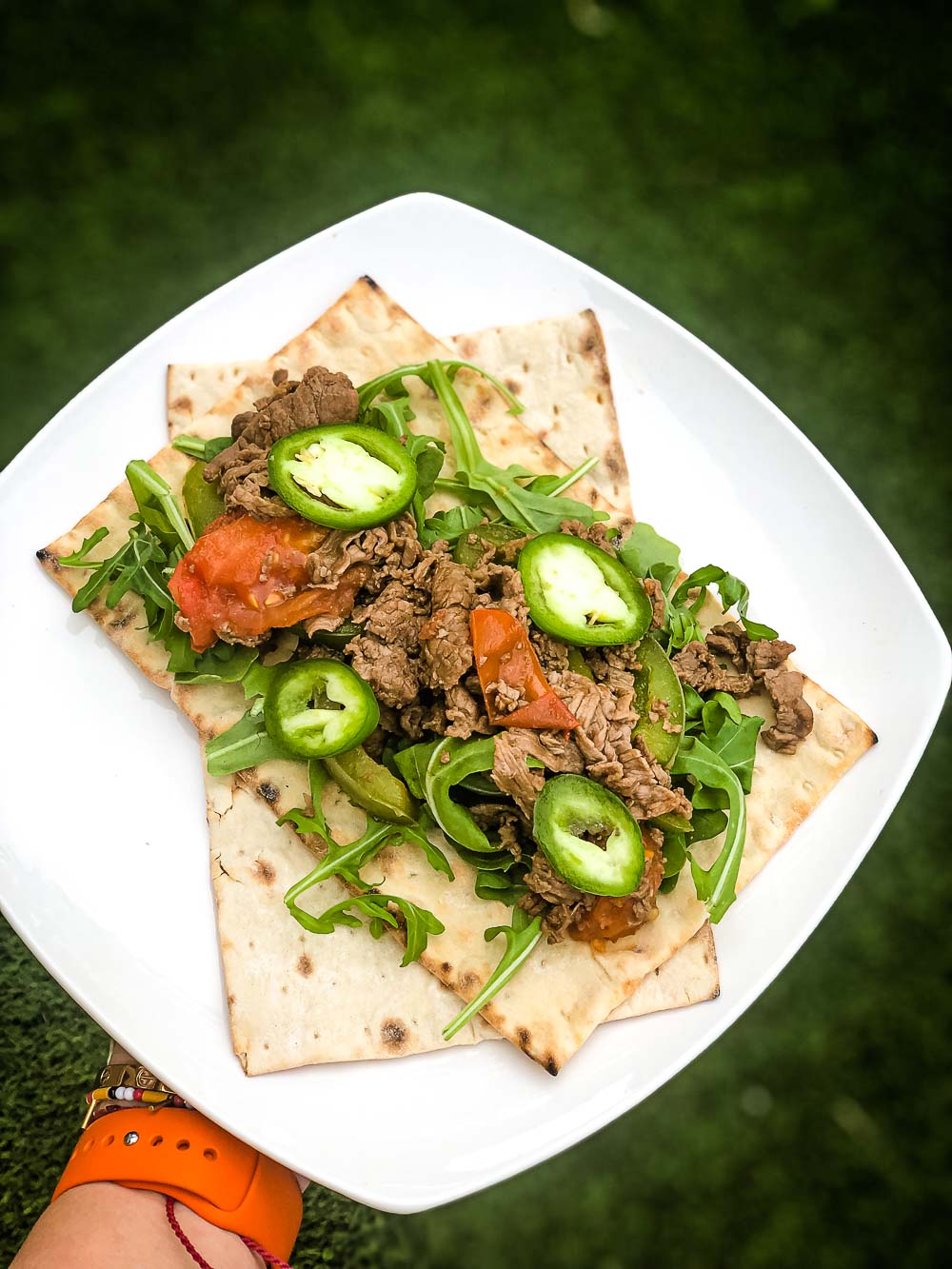 And something in between or if you need small plates to pass around.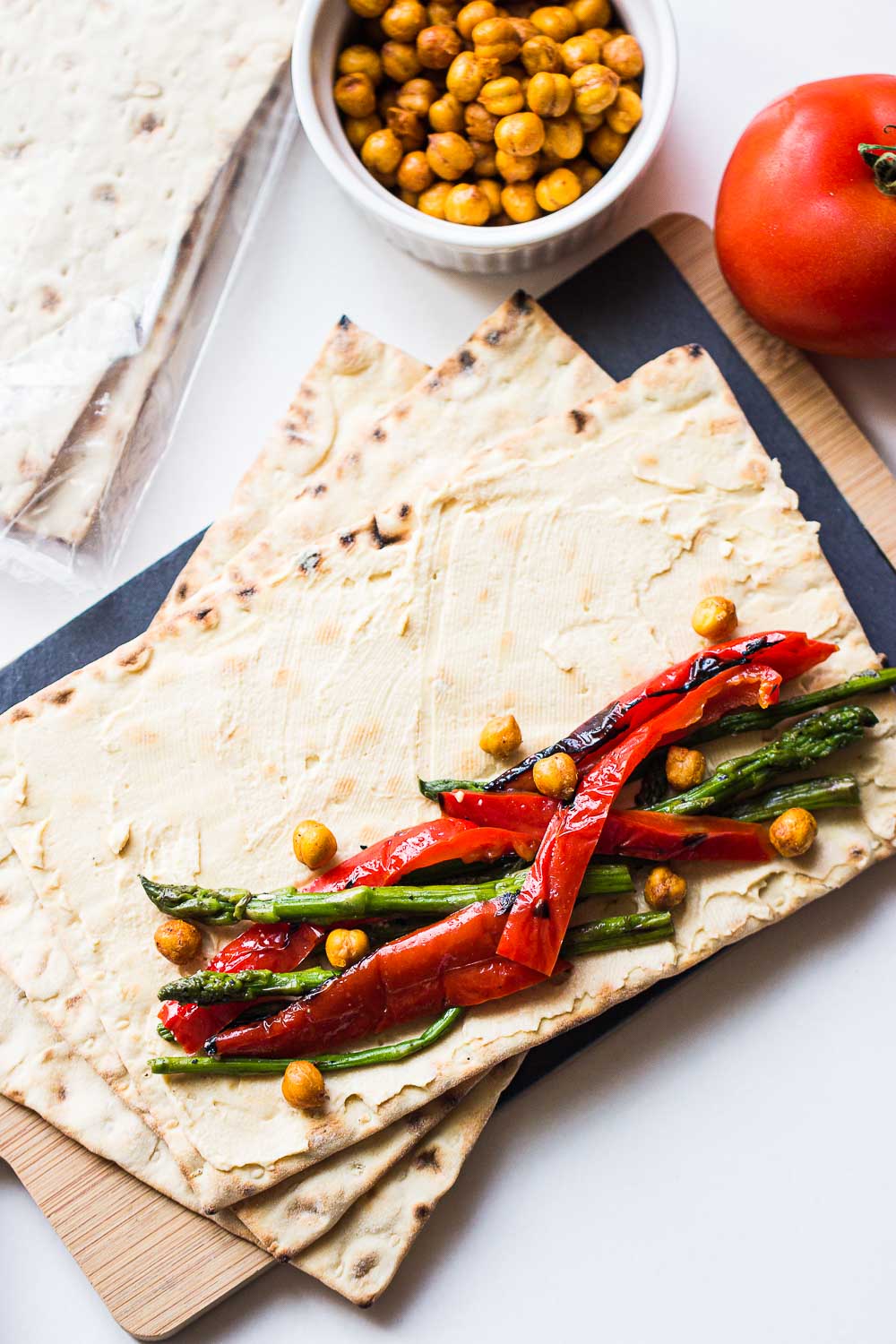 California Lavash bakes real Lavash with age-old baking methods that require time, patience, and expertise. This family-owned bakery is committed to quality so their bread is vegan, non-GMO, and has no artificial preservatives. Because of that, they stay freshest if you keep them in the freezer and it still tastes good even after months in the freezer. They easily thaw out on the counter in minutes. That's because it's real bread!
Where Can I get California Lavash Minis?
California Lavash minis can be found in the refrigerated select Costco, not the bread shelves, or check out their store locator to find a store near you.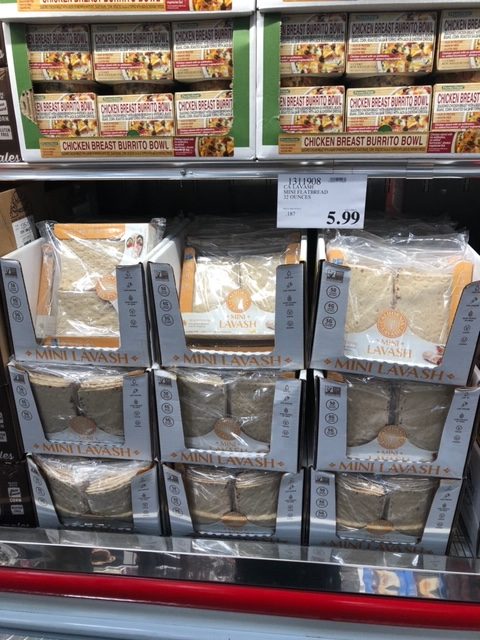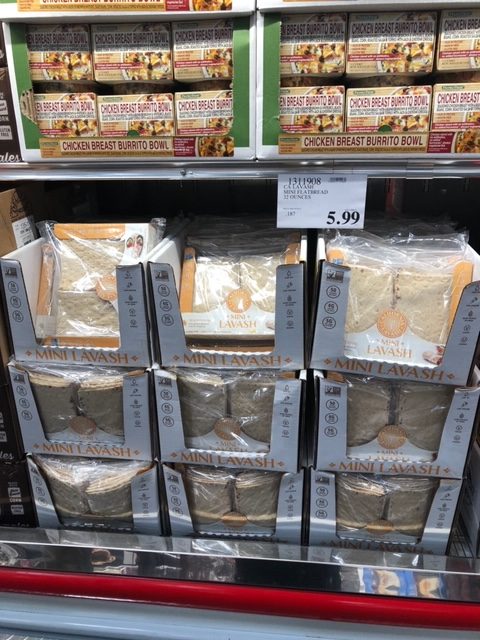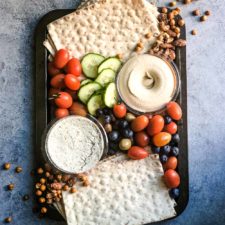 Mediterranean Mezza Platter
Mediterranean Mezza platter. This is the absolute healthy Mezza platter that comes with hummus, tabbouleh, roasted vegetables, lavash and so much more.
Print
Pin
Rate
Ingredients
Mezze Platter Suggestions:
Califonia Lavash Minis

Tabbouleh

Persian cucumber

sliced

Grilled eggplants

Roasted bell peppers

Cherry tomatoes

Pitted kalamata olives

Feta cheese

Fried halloumi

Falafel

Spanakopita

Almonds

Walnuts
Instructions
Arrange all ingredients on a large platter.