A flavorful miso butter toast for breakfast meal prep. Miso butter and egg toast is full of flavor and protein so it keeps me full until lunch! Super simple and completely delicious.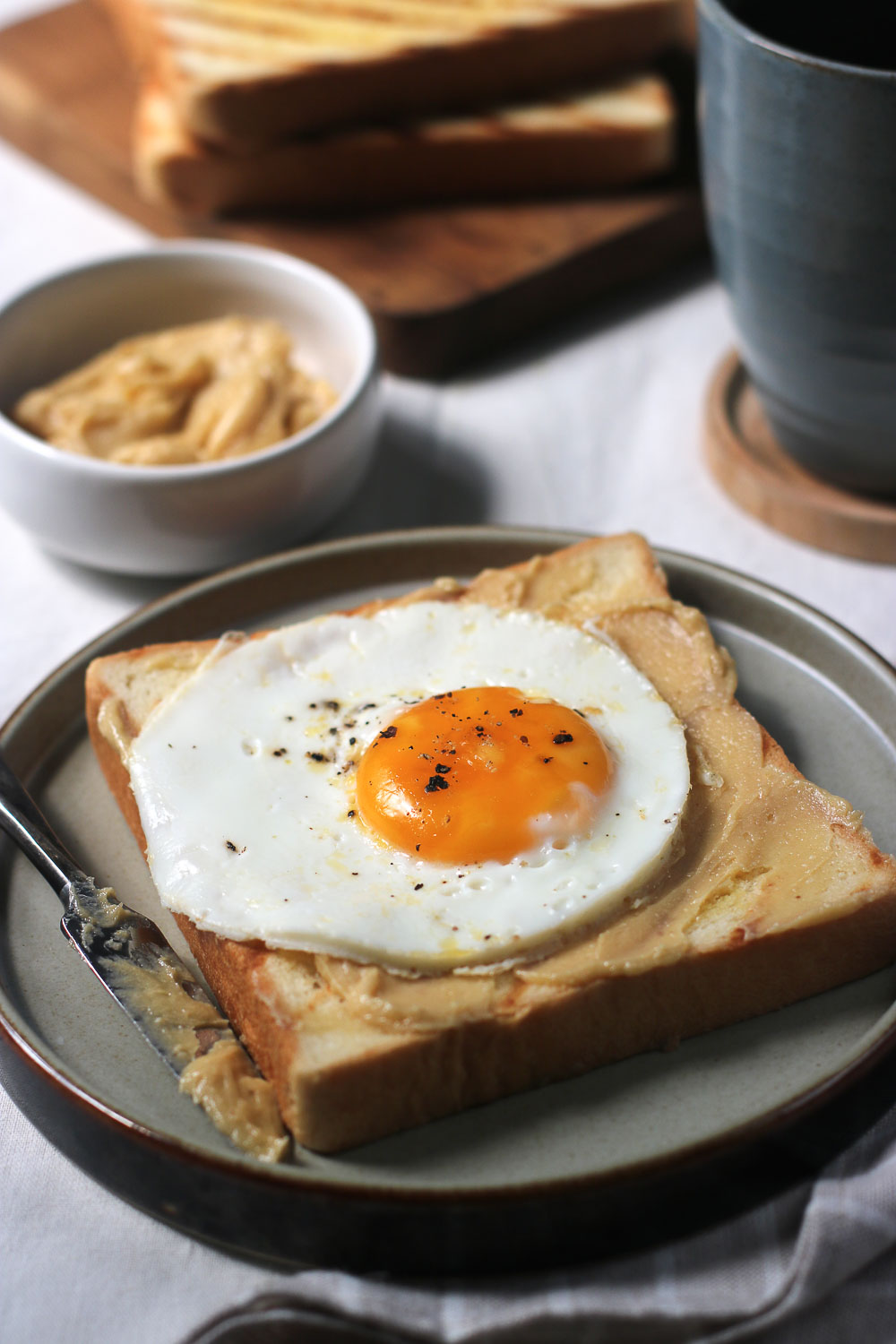 Good morning, egg lovers!
If there is one thing I want to master in the kitchen, that'd probably be the art of cooking eggs. Don't get me wrong, I love eggs, but getting that perfect texture is a skill and it takes practice. Fried, I can do that. In fact, it is my go-to because it is the easiest for me to make. Poached eggs are not a big deal because they are also pretty simple. And this scrambled egg changed my life and is a delicious quick breakfast recipe to whip up in a few minutes.
But there is only one type of egg that creates true food excitement to the bottom of my food-loving heart, and that is a boiled egg with the soft, drippy, creamy yolk. Oh, it can make me weak in the knees! But I won't lie; soft-boiled eggs are one of the hardest things to master. But I am proud to say that after a few months of practicing my technique, my egg game is getting much better. Look at these beauties here…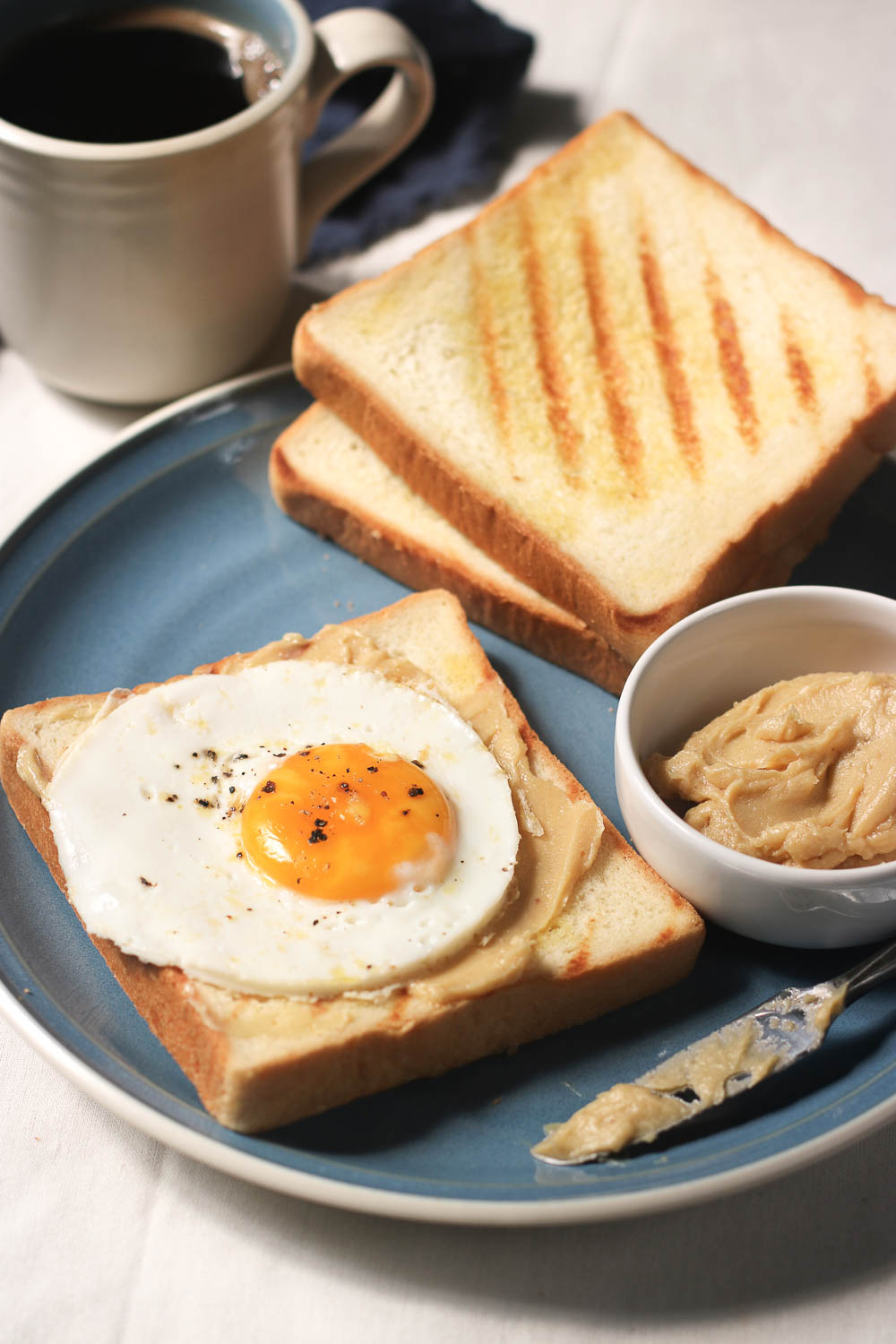 What is miso?
You guys, this is the real deal! In fact, it is so awesome that I can't even find the words to tell you how awesome it is. In case you've never tried miso, it is a fermented soybean paste that is used primarily in Japanese cooking.
There are 3 main kinds of miso – white, yellow, and red.
White miso is made from soybeans which are fermented with rice, resulting in a light color – typically from light beige to white. White miso is also quite sweet and is ideal for salad dressings, sauces, and mayo.
Yellow miso is soybeans fermented with barley and sometimes a small amount of rice is added. The color of this miso is normally from light brown to yellow. This mild, earthy miso is best used in glazes, soups, marinades, and other condiments.
Soybeans that are fermented with barley and various other grains result in red miso, which can be colored anywhere from dark brown to red. Red miso has a rich umami flavor which is perfect for glazes, braises, and soups.
The color of the miso tells you about its flavor. The darker the color of the miso, the stronger the flavor as it has been fermented for longer.
How do I enjoy miso butter with?
I'm using white miso to add to my unsalted butter and the flavor combination is absolutely incredible. Hint: you can grill a steak and add a dab of miso butter on top when done cooking and dinner is done! Or if you're after something simple, try miso pesto ramen, Instant Pot miso salmon, or stove-top miso butter salmon. And here I am using miso butter for breakfast with a soft-boiled egg on top. So there you go. Miso Butter Toast. You're welcome!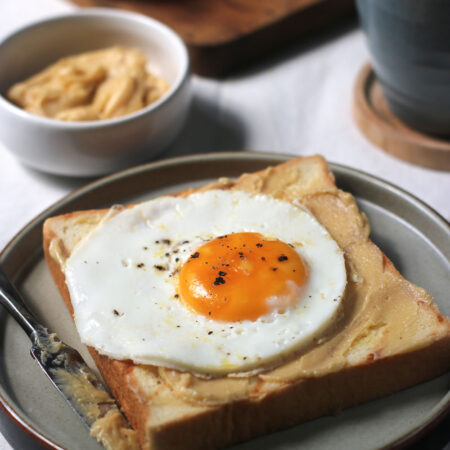 Miso Butter Toast
A flavorful miso butter toast for breakfast meal prep. Miso butter and egg toast is full of flavor and protein so it keeps me full until lunch! Super simple and completely delicious.
Print
Pin
Rate
Ingredients
4

tablespoons

unsalted butter

room temperature

2

teaspoons

white miso paste

4

thick slices of bread from a large loaf

4

eggs

cold from the refrigerator

Pinch

of salt
Instructions
Combine butter and miso paste together until they are completely blended.

Bring a pot of water to boil and add a pinch of salt. Gently add the eggs one at a time. Cook for 5 minutes (use a timer). Remove eggs from the water with a slotted spoon and run under cold water to cool slightly, about 1-2 minutes. Crack shell, set eggs aside.

Slice bread and spread a tiny bit of olive oil. Broil it in the oven until one of the sides turn golden brown.

Take the four slices of bread and brush the butter onto one side of each piece. Top with egg on top.
And oh, since we're having a #brunchweek party, don't forget to check out what others are making. Type #brunchweek on Instagram to see what others are making.