Nothing screams Fall more than a big bowl of creamy pumpkin pasta! Creamy dreamy pumpkin sauce smothered over pasta makes this one delicious and cozy meal – perfect for Thanksgiving or any cozy busy weeknights!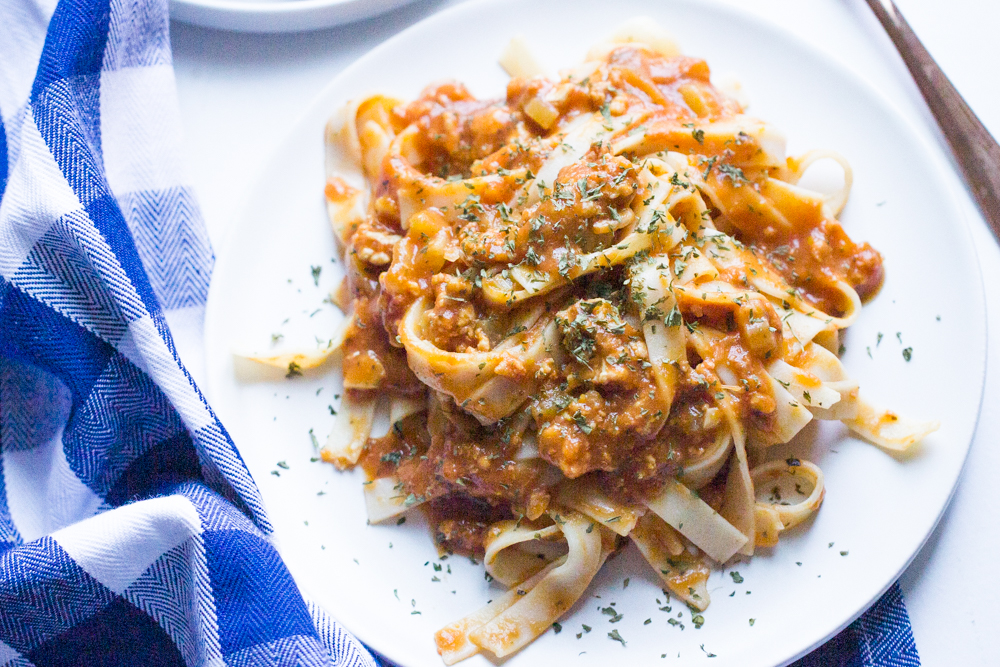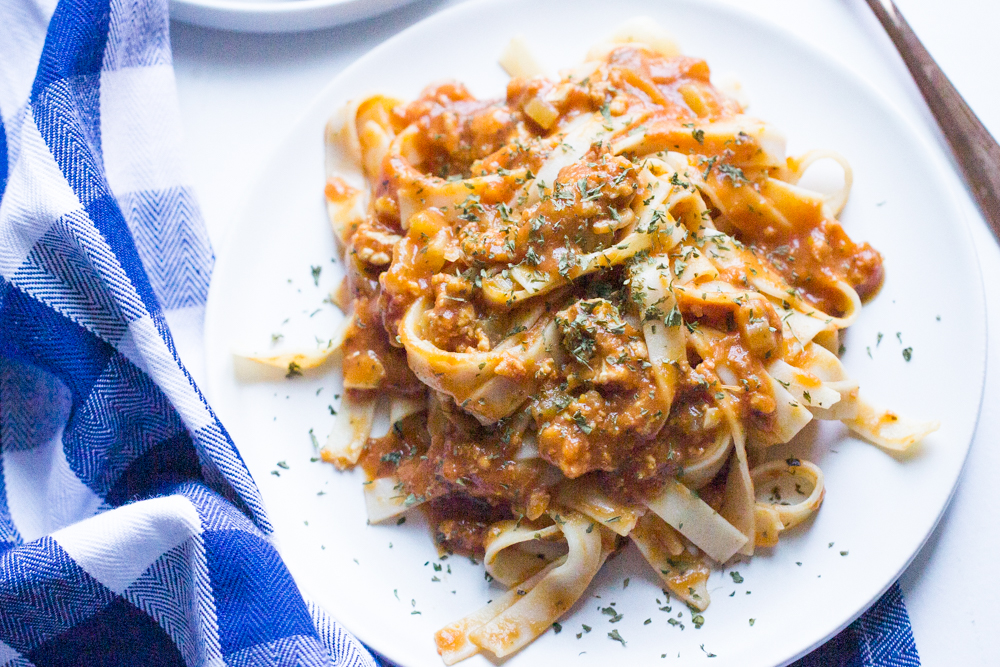 You still have time to win this giveaway which closes tonight, so scroll down and get to it! And I have to admit… I'm a bit late to the game. So two words of the day: Pumpkin Pasta.
It was sometime in 2015 when I made a basic version of this recipe using udon. The recipe itself was copied from the blogosphere and the result far exceeded my expectations. Since then, my goal has been to perfect the recipe to my liking, and since it is fall, there's no better way to celebrate than with this Creamy Pumpkin Pasta.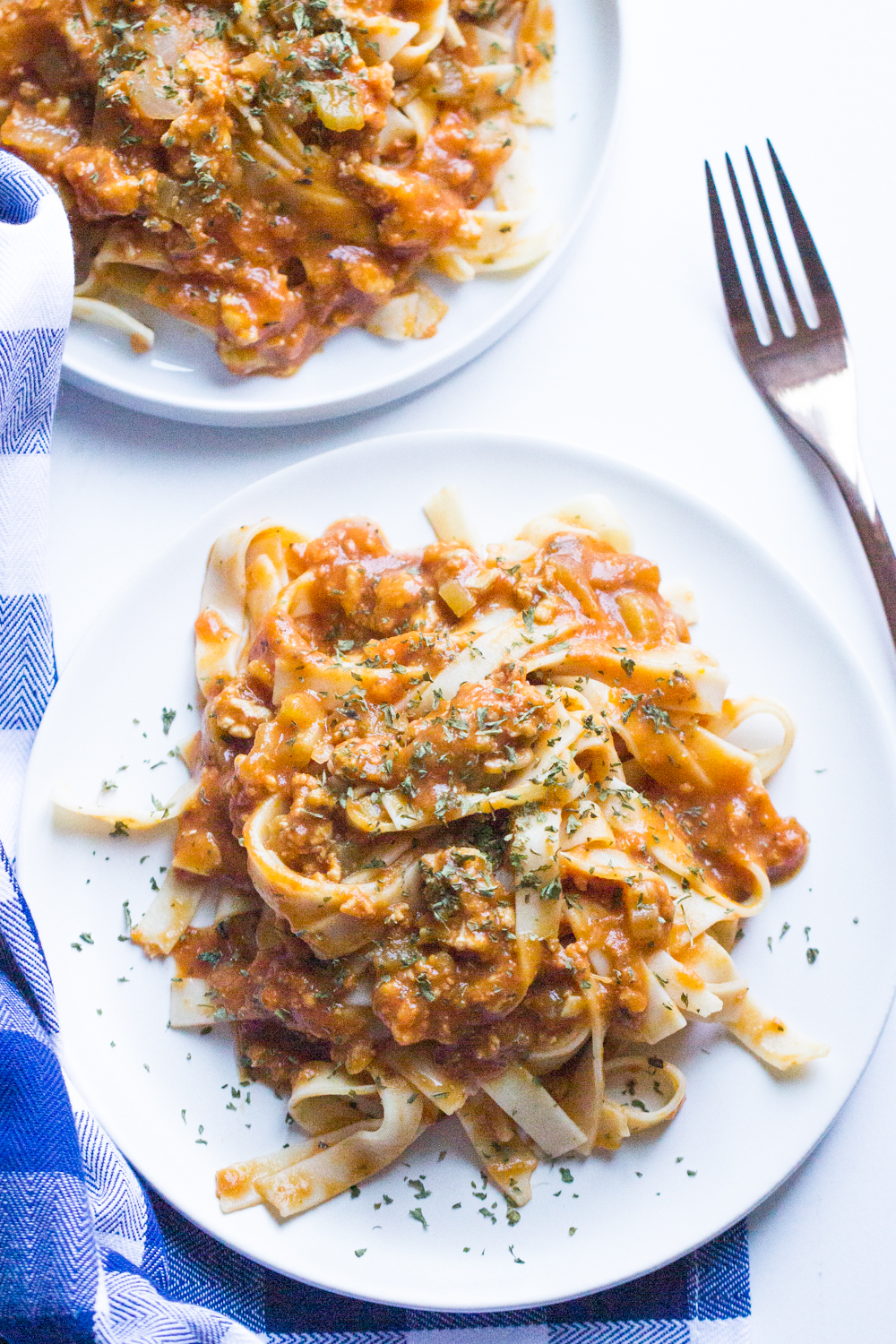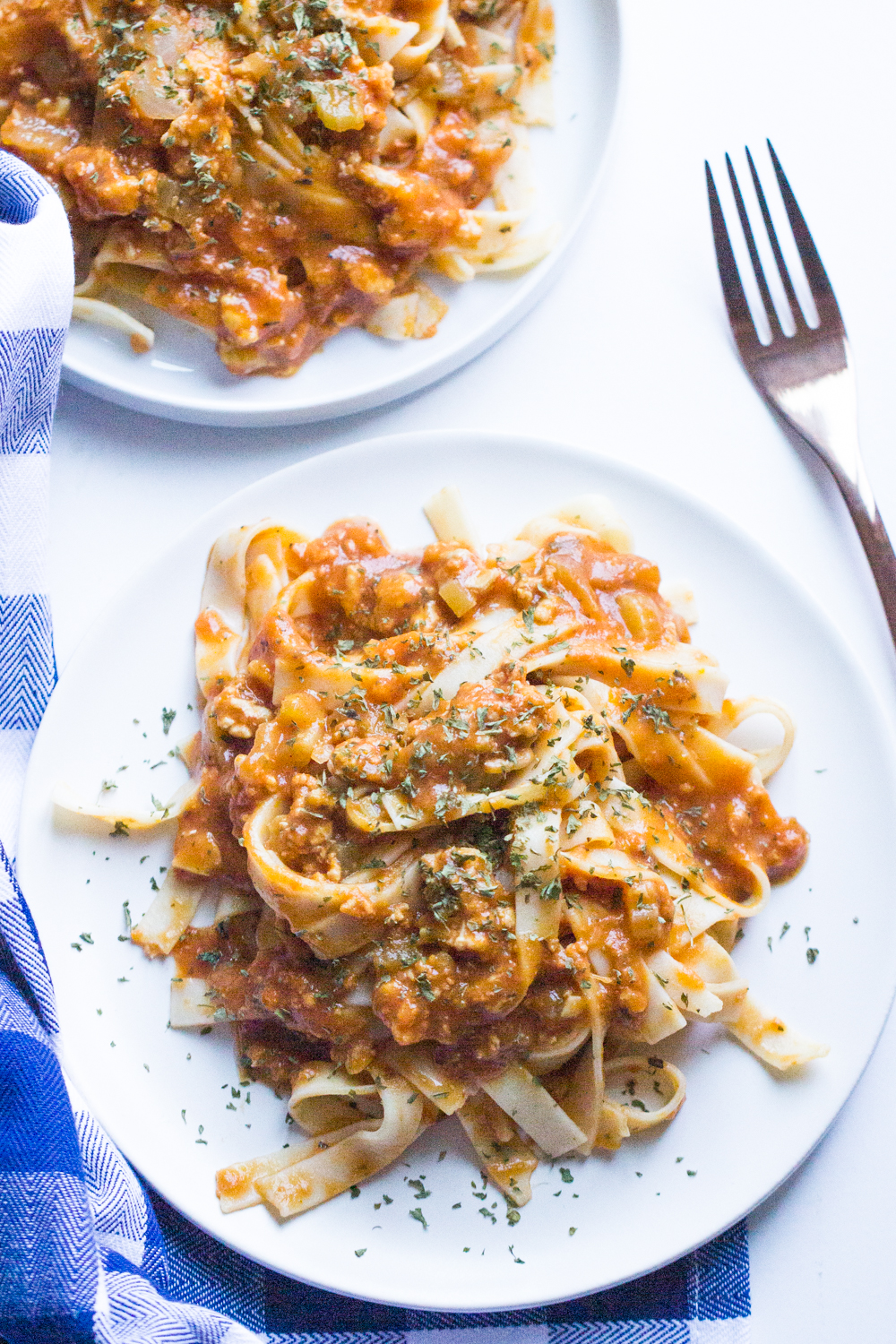 You should consider this a go-to recipe when you have comfort food in mind. The combination of pumpkin and tomato really blends together so well that it will keep you coming back for more.
I'm using fresh pasta which I got from Trader Joe's. I don't think I've ever made my own noodles except for this Spicy Soupless Ramen, so my next goal is to learn how, especially since I always claim to be a noodleholic. Homemade pasta does make everything taste better, but if you can't make your own, that is okay. Simply use your favorite dry pasta and combine it in the sauce.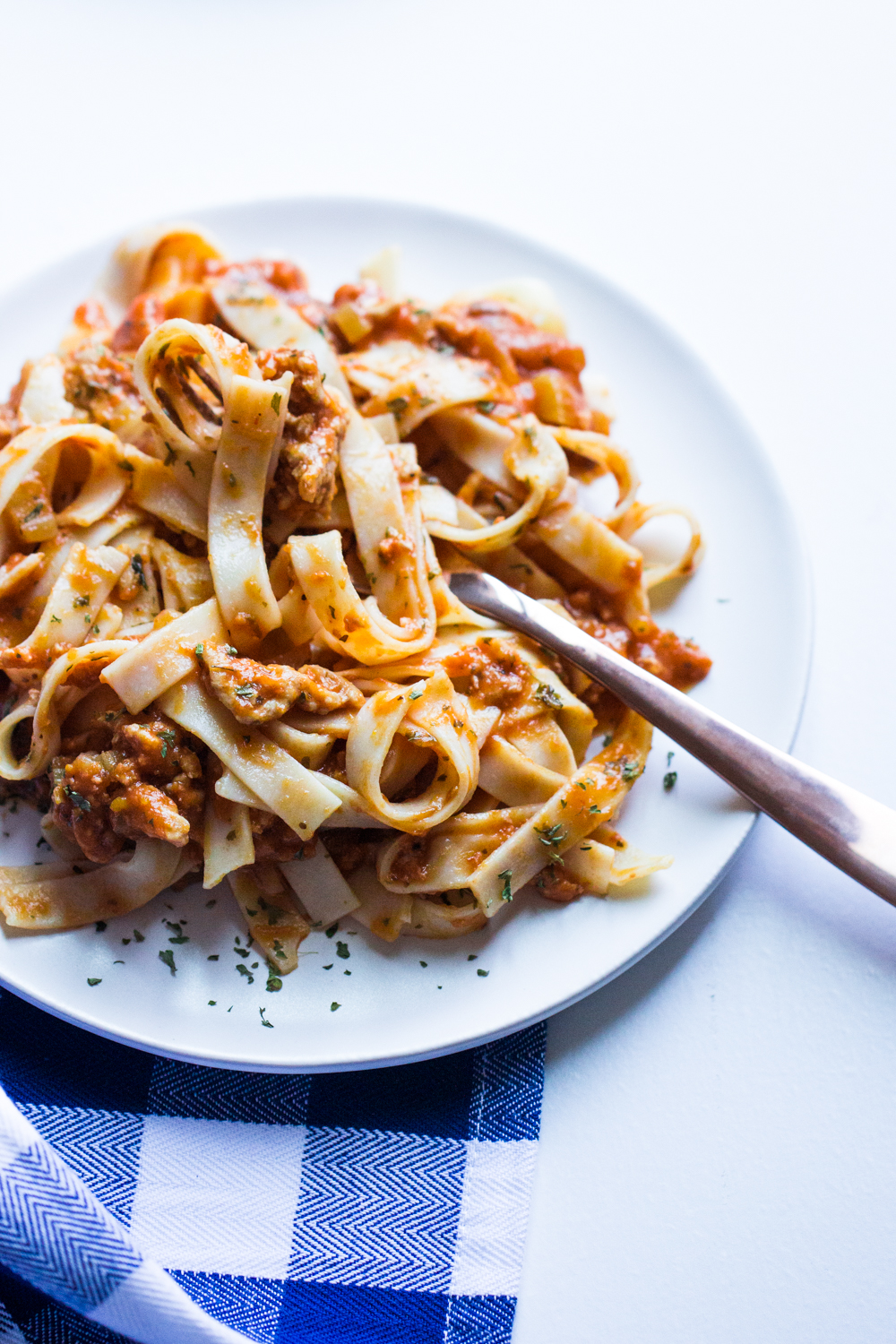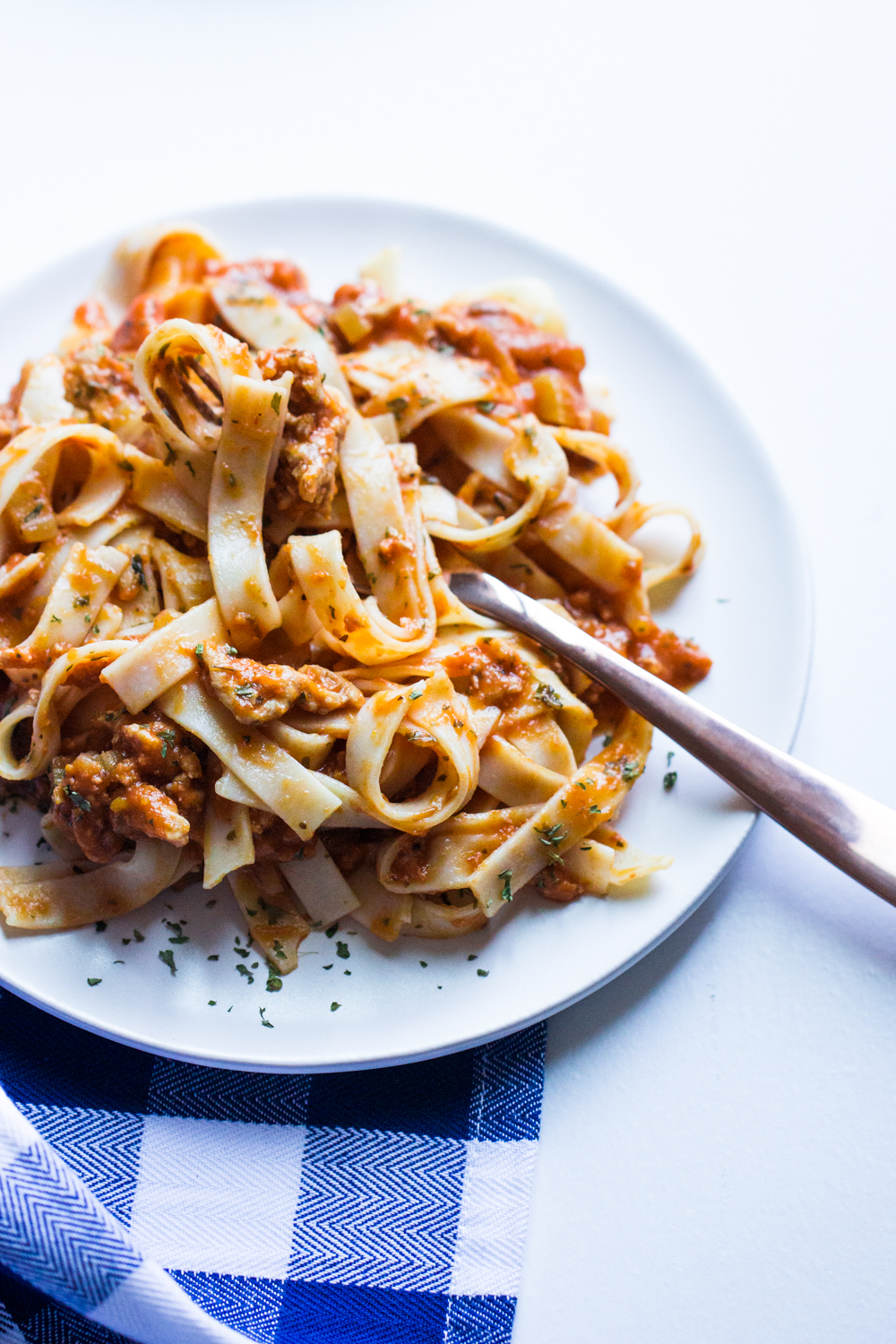 Fresh pasta takes considerably less time to cooking than dried, usually just 1 to 3 minutes, so watch it carefully. Cook fresh pasta noodles in a large pot of boiling, salted water. To test, remove a noodle with tongs or a long-handled fork and take a bite to check that it is al dente or to your preference.
Bonus: make a double batch of the sauce and turn it into sloppy joes or serve it over mashed potatoes – YUMMY!!
Print
Creamy Pumpkin Pasta
---
1

pound fresh pasta

1

small onion, diced

3

cloves garlic, finely minced

1

 pound 80/20 ground beef OR

90/10 g

round beef

1/4 cup

Italian seasonings

1

can (15-ounce) tomato sauce

1 cup

pumpkin puree, not pumpkin pie filling

2 cups

chicken stock

1/2 cup

fresh basil, thinly sliced

2 tablespoons

olive oil
Salt
Freshly black pepper
---
Instructions
In a large pot, add the olive oil on a medium-high heat. Add the onion and garlic, then cook for 5-7 minutes.
Add in the ground beef and brown until meat has been thoroughly cooked through, about 5 minutes. Season with salt and pepper.
Pour in the tomato sauce, pumpkin puree, and seasoning, including the fresh basil. Stir to mix well. Pour the stock in the pot as well.
Let mixture simmer on slow, uncovered, for 1 or more hours (the longer the better, but minimum 1 hour), stirring occasionally.
Bring a large pot of salted water to a boil and cook the pasta to al dente, according to package instructions. Serve the sauce hot over fresh pasta.