This Keto Chocolate Chip Cookie recipe gives all of the flavors I crave without the guilt for cheating on my keto diet. Ready in just 30 minutes.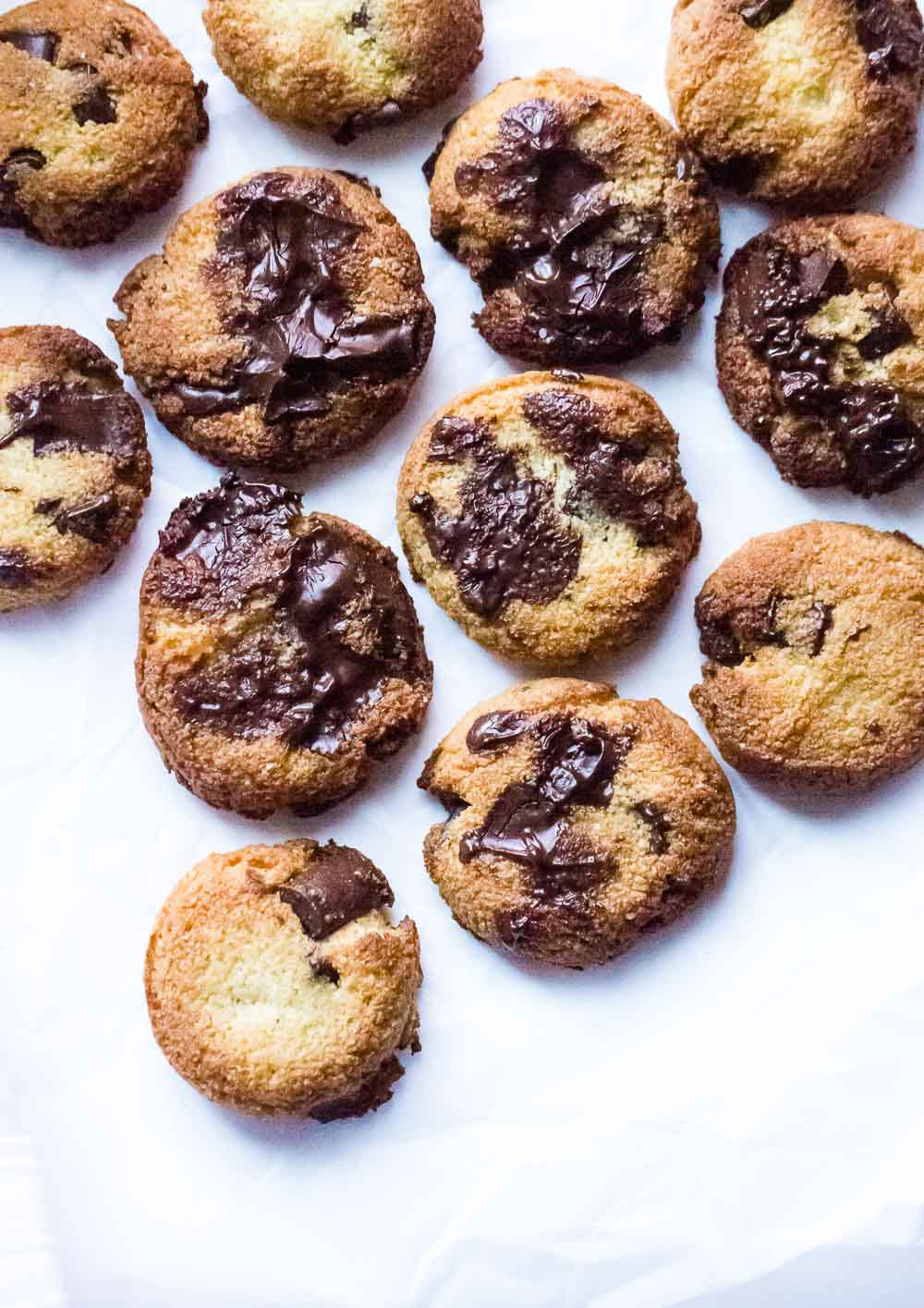 10 years challenge. Did you do it? I honestly did not realize how things got changed within 10 years. In my case, my diet. If I could say to myself 10 years ago, I'd probably say go easy on carbs. It's true because I love carbs. But now my diet has changed. To the better and that's how Simply Healthyish Recipes was born.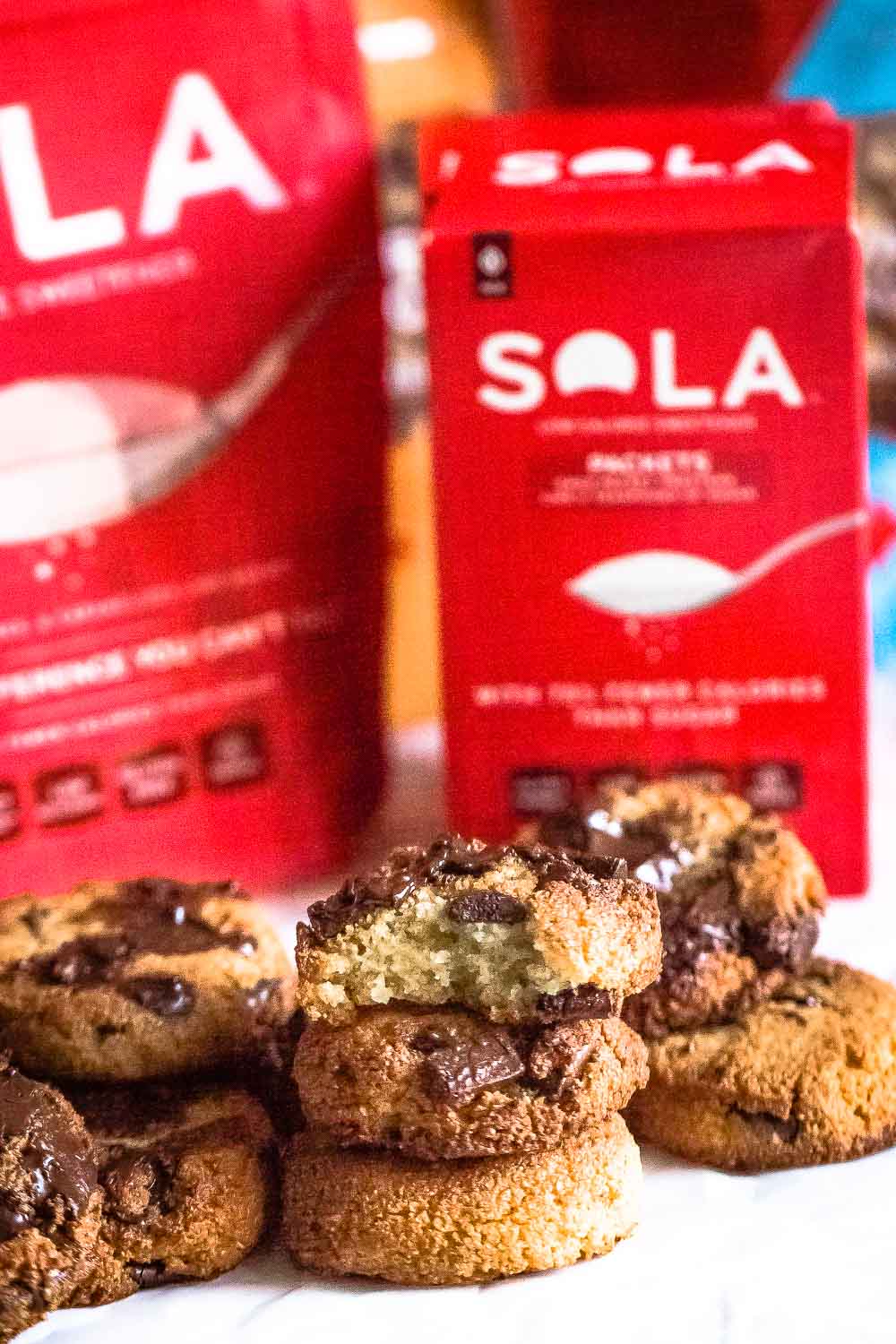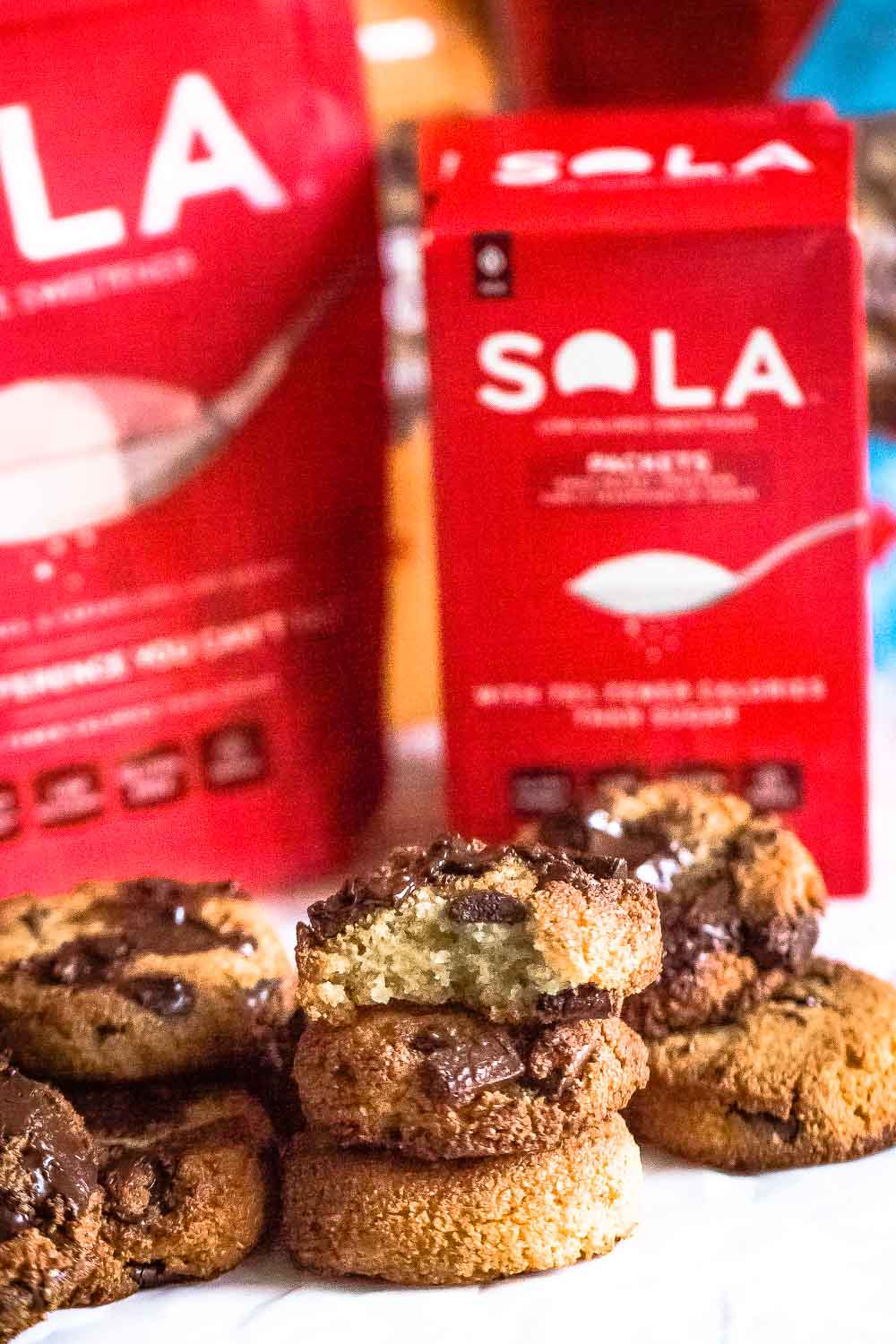 Speaking about a healthy lifestyle, my family has been into a keto diet. I'm, on the hand, not a fan of diet since I like trying all kind of foods. When I first heard about the keto diet, I had some reservations about the idea. I was concerned about giving up so many of the things I love; like dessert! So, I made it my mission to find keto-friendly recipes that would satisfy my cravings and my family can enjoy. For the things, I couldn't find a great recipe for I decided to create my own. This Keto Chocolate Chip Cookie recipe gives all of the flavors I crave without the guilt for cheating on my keto diet.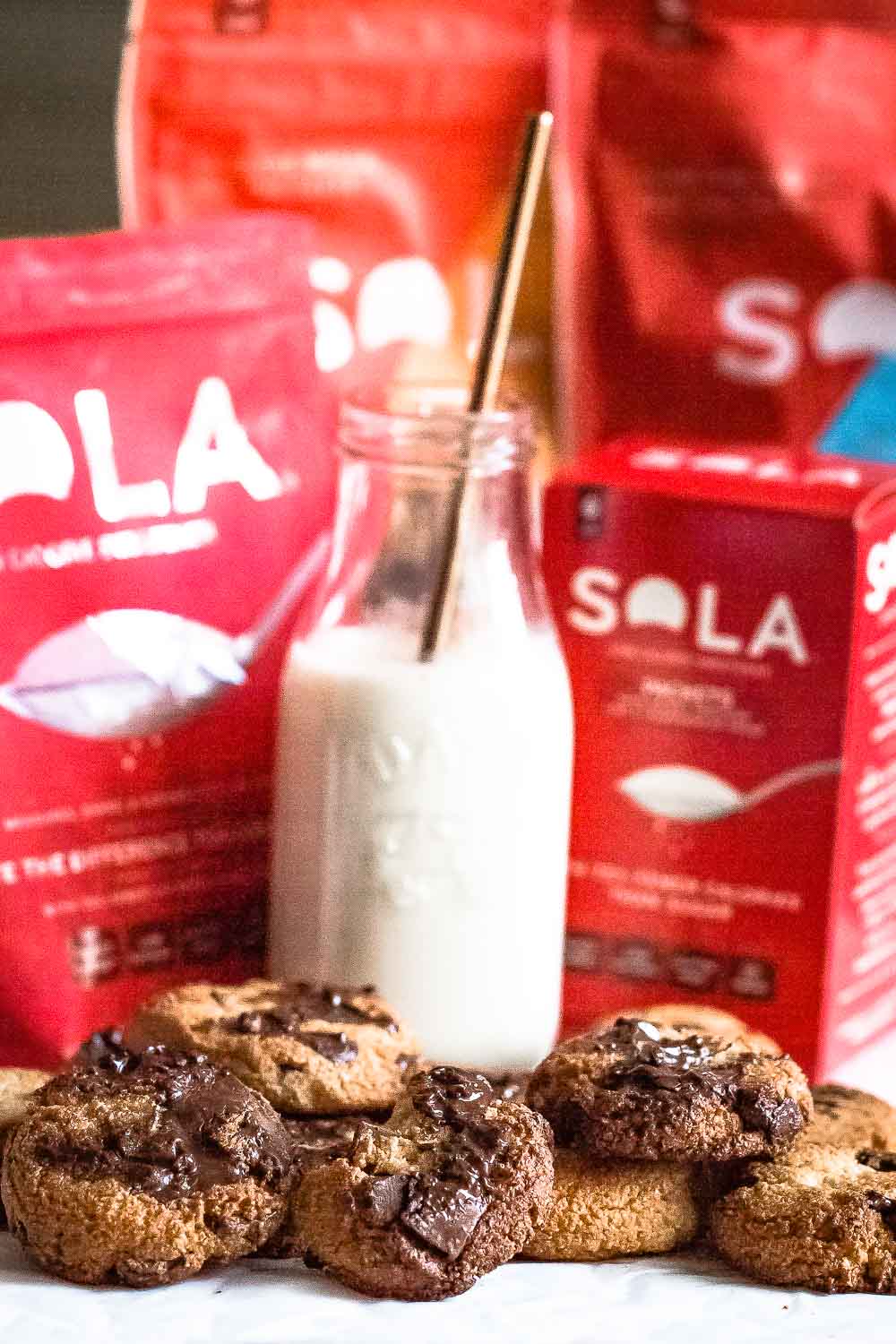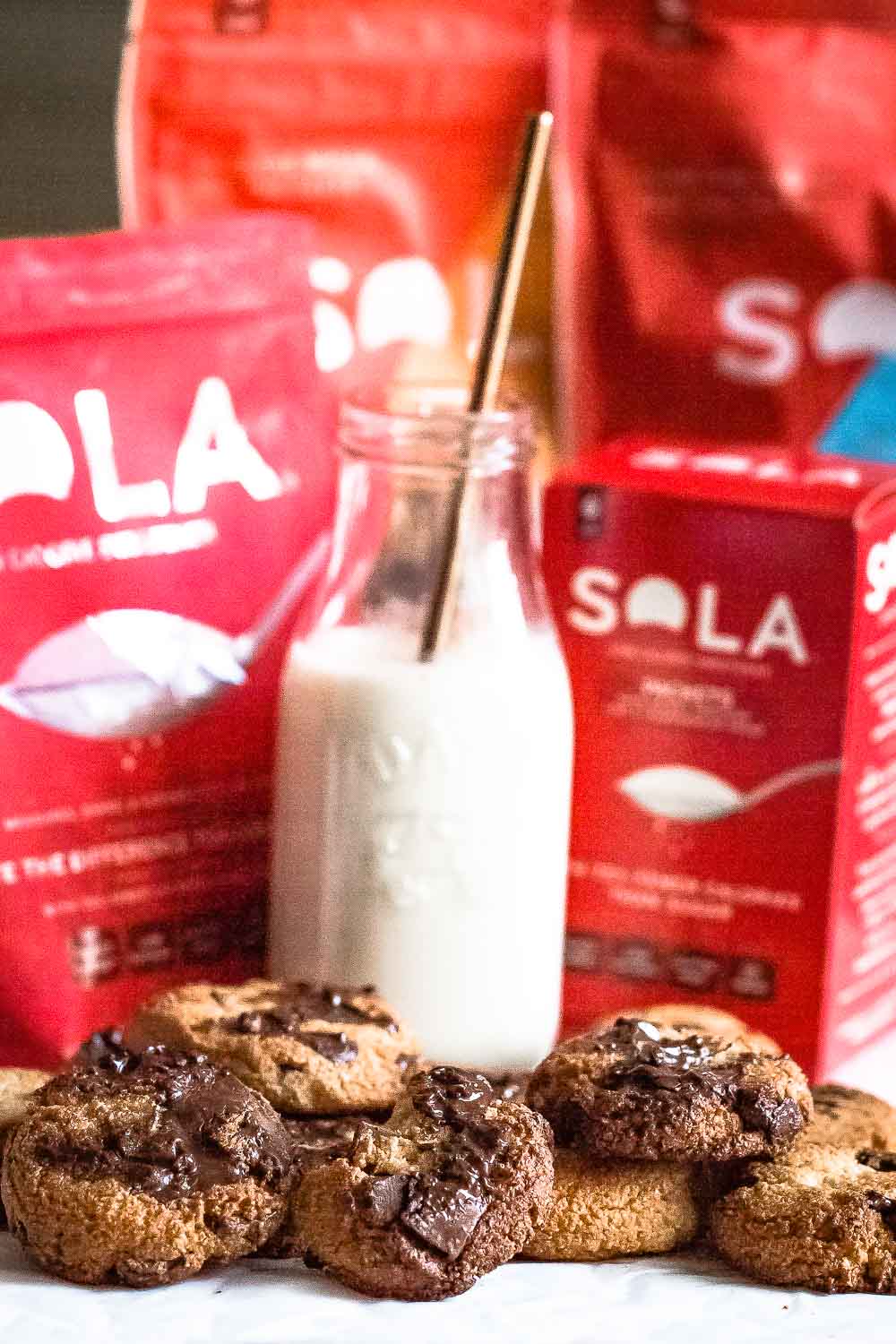 Cutting sugar from my life seemed like it would be a daunting challenge. It is no secret that I love desserts! Giving up sweet treats wasn't as complicated as I thought after I discovered a really wonderful alternative called Sola.
Sola has no carbs and no glycemic response. It measures like sugar, and you can bake with it. It has 75% fewer calories than sugar is a must have for anyone looking to make keto friendly treats!
I have tried alternative sweeteners before. As you may have discovered, they are not always ideal for baking. Some of them taste like the chemicals that they are. Sola, however, is perfect for baking recipes like these Keto Friendly Chocolate Chip Cookies, mixing into your tea, or sprinkling on fruit. Sola tastes exactly like sugar with a fraction of the carbs! This sugar alternative is made with monk fruit and stevia leaves for a naturally sweet experience!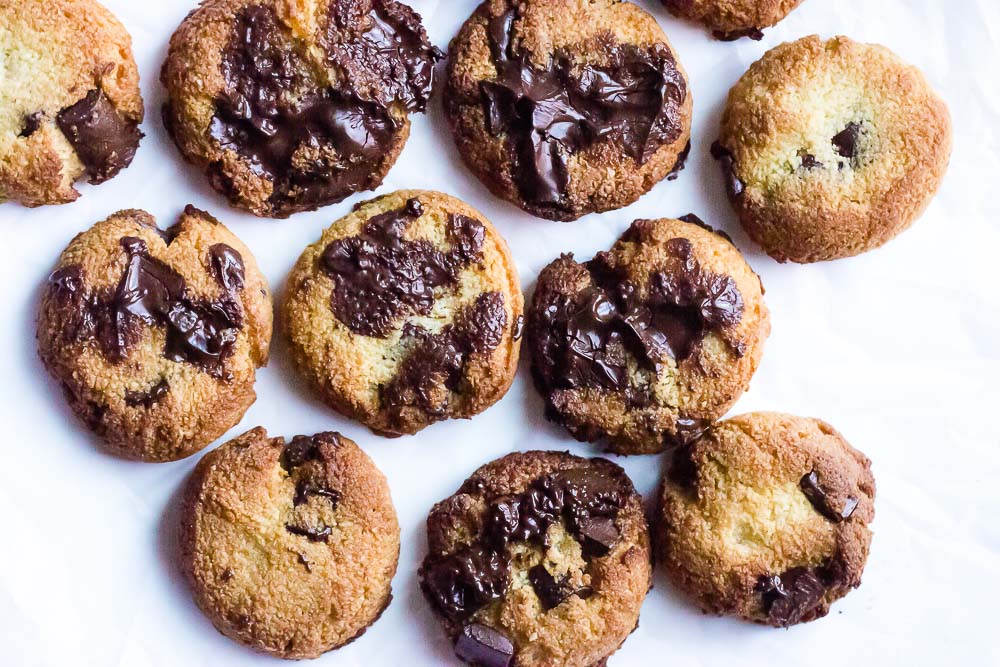 If you make this keto friendly recipe, chances are no one will ever realize you have cut the carbs and the sugar by using Sola instead. There is nothing sweeter than baking your favorite cookie and getting to indulge in one without the guilt!
Print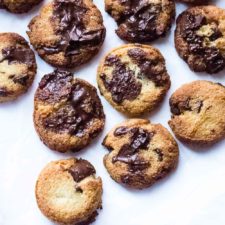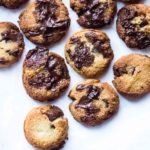 Keto Chocolate Chip Cookies
---
Scale
Ingredients
2 cups

super finely-ground almond flour

1 teaspoon

baking powder

1

egg
Pinch of salt

1 teaspoon

vanilla extract

4 tablespoons

unsalted butter, room temperature

3/4 cup

low-carb sugar, such as Sola

1 cup

70% chocolate chunks
---
Instructions
Preheat the oven to 350F.
Combine the almond flour, baking powder, and salt in a bowl. Set aside.
In a mixing bowl, beat the butter and sugar until light and fluffy. Add the egg and vanilla extract; then mix for another 30 seconds.
Add in the flour mixture. Mix until well combined.
Add in the chocolate chunks and stir with a wooden spoon.
Drop by large spoonfuls (or use an ice cream scoop) onto ungreased pans. Bake for 15-18 minutes, or until edges are nicely brown.
---